Instagram:
@rubylouhinton
Twitter:
@rubylouhinton
Website:
www.rubyhinton.co.uk
1. What's your story? Where are you from?
I'm from a city called Worcester in the United kingdom, not much an art scene there, felt a bit like a black sheep sometimes.. So when the time came, I moved to Bristol to study illustration, it's now been a year since I graduated and I'm still here, I now have a studio where I make my work and I just keep busy, it's definitely where I belong (for now!)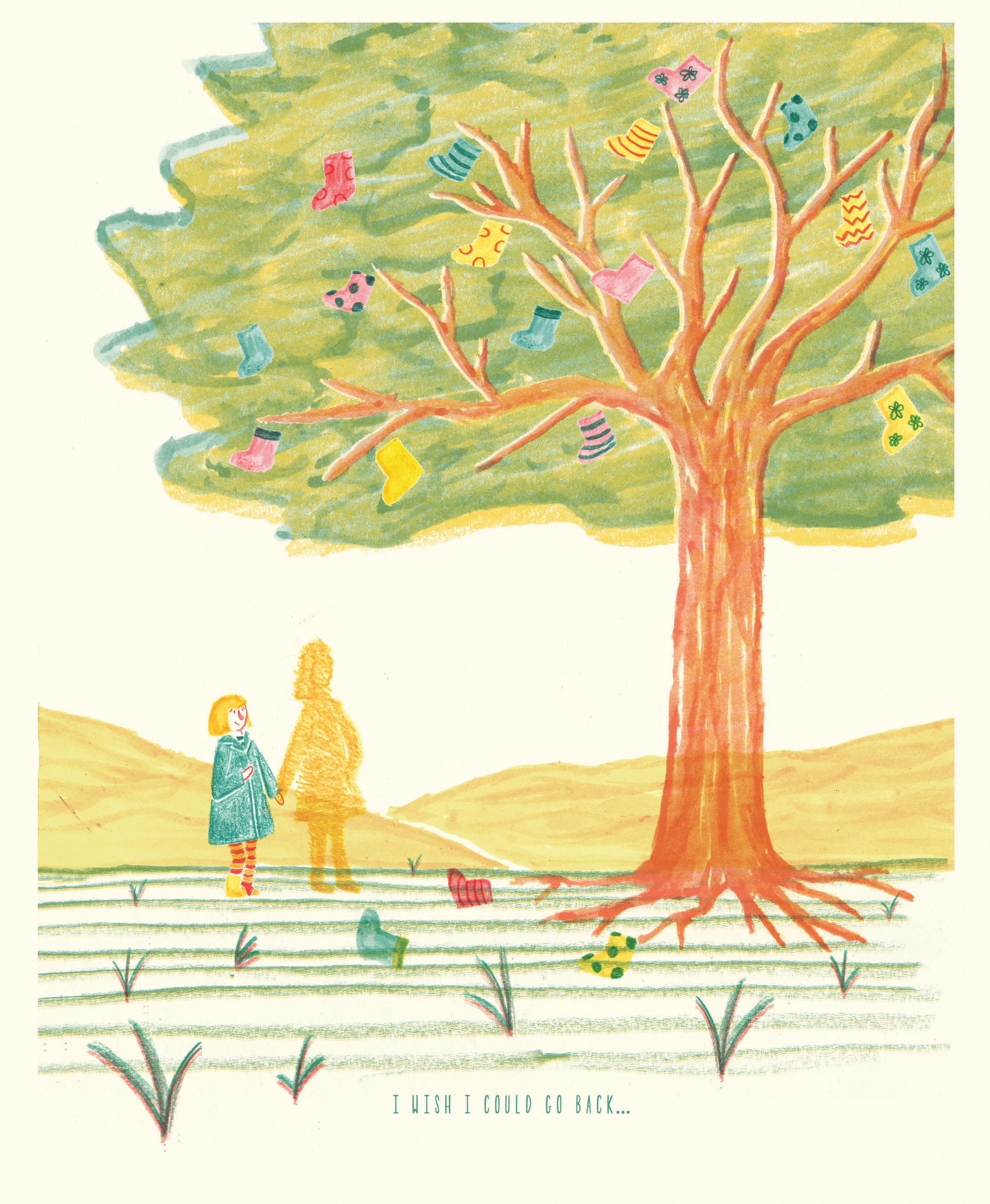 2. Tell us about your aesthetic.
I've been told I have a 'playful' style to my work. I really like texture in my artwork, the illustration can be really simple or complicated, but I think the textures I use make it really stand out. I also like using a limited colour palette sometimes, overlaying each other to blend them together, lovely little trick!
3. What is your favourite medium and why?
Crayon and pencil! I actually use Faber-Castell watercolour pencils a lot but never paint with them, I like the waxy effect of it. I also use ink and gouache, it's all about texture!
4. What is your artistic process like?
I start with a pencil drawing, then create crayon and inky layers on a light box, scan them all in and whack them together on Photoshop! I will colour in on Photoshop if I want to make something quick though, so I use both traditional and digital ways of working. I used to screen print a lot when I was in uni, spend hours in the print room experimenting with colours and textures, I miss it so much..
5. Who and/or what inspires your work?
Memories inspire my work most of the time, nostalgia and emotions play a big part of my process. I also love learning about facts, music, animals, nature. In terms of who inspire me, I feel like all creatives have a role to play, from directors, writers, musicians, even people who just make podcasts! If you have a story, I applaud you for presenting it in any way you want! I do really feel influenced by the way I feel in the moment, I'm easily excited by things and people and can just grab a strange idea from a simple reference that someone will say or the way light can hit something, I've always been told I've got a big imagination, but I feel like I can't quite put it all down into my work yet, so I feel like I need to constantly improve.
6. What role does art play in your life? How does it change the way you view the world?
It helps me cope with things a lot, I make work to do with memory because I feel like its therapy that gets me through troubling times. While I was studying my family and I went through some difficult things, including my nanny sadly passing away.. I used those emotions and transferred them into my work, and because of that, I managed to get my story and illustrations into anorak magazine! My view on the world can be seen as.. unconventional at times. I'm a bit happy-go-lucky where things can easily excite me and people can see that as strange and annoying. My view on the world can be positive most of the time, but everyone has their down days, you just need to learn how to get through it, and for me, its making silly little drawings.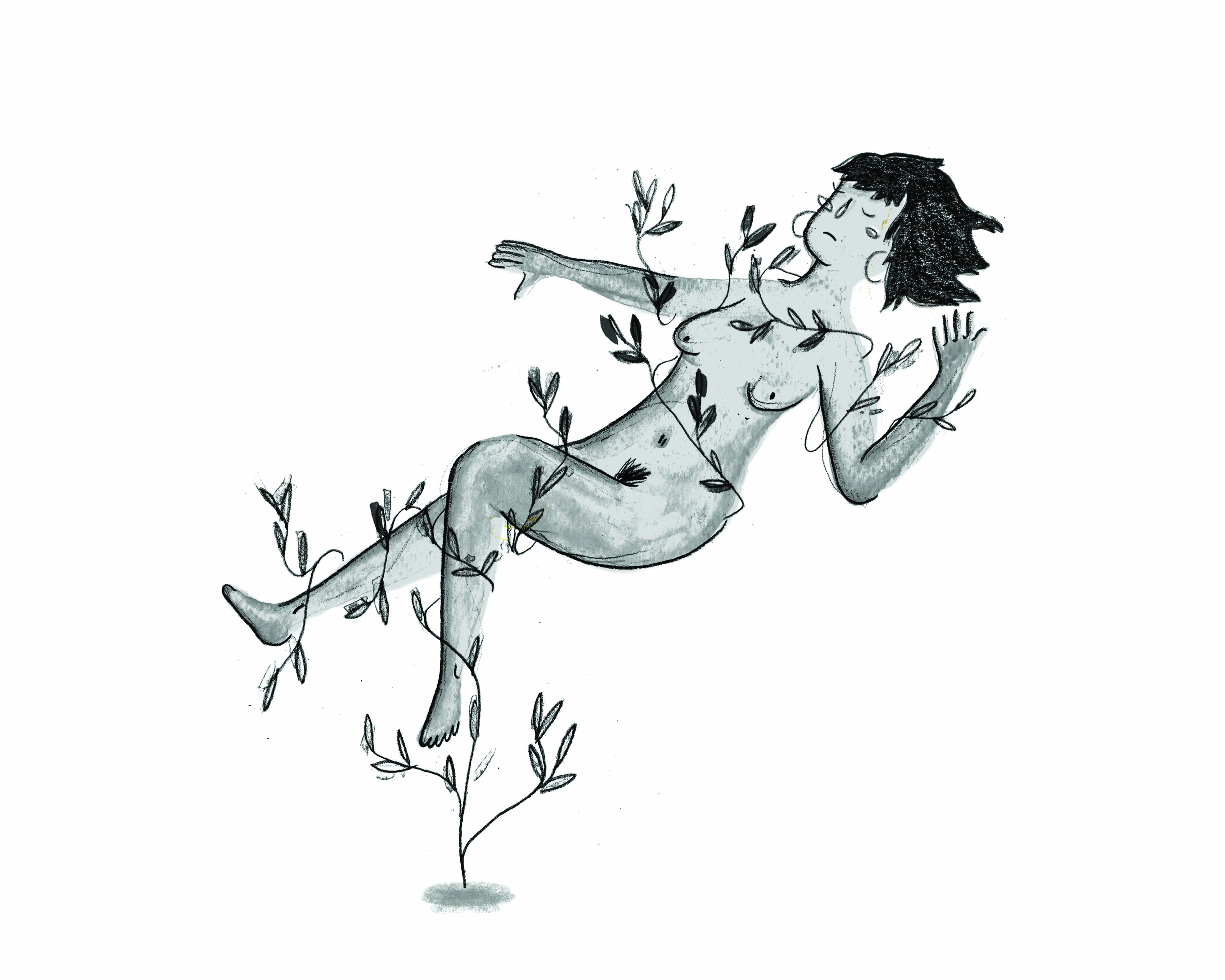 7. Where did you study?
I studied Illustration at The University of The West of England, down at Bower Ashton Campus, next to the Uni is a deer sanctuary, it was so lovely to see them running along as you looked for books in the library.. I still go back just to see them and read a book!
8. Where do you see yourself in five years?
In all honesty I don't that far ahead because the future scares me! I do a lot of art fairs and festivals at the moment, so I'd like to maybe get more into them and even travel the UK just selling my work! I said I did screen printing at Uni a lot, I would love to buy a van and make a little studio in the back of it where I can print fun prints and t-shirts at fairs!
9. What about in ten?
I want to live in a different country at some point, I went to Berlin for the first time in may for Pictoplasma festival, fantastic week of showcasing animations and exhibitions by artists, I fell IN LOVE with the city and would really like to live there. Maybe I could see myself getting into animation, I'm thinking of these questions almost in a multiverse theory, my life could drastically change with just one decision, I would love a big council of all these different Ruby's telling me about their lives, from printmaker extraordinaire Ruby, animator Ruby to 'I just bought loads of snakes and now they are my children' Ruby.
10. What do you hope to achieve with your art?
I'd like to give people some kind of emotional response to my work, whether it's long-term or short-term, I want to start a conversation with my subtle metaphors, I look back at art and other mediums I've grown up with and would love to be something like that to another young and budding creative.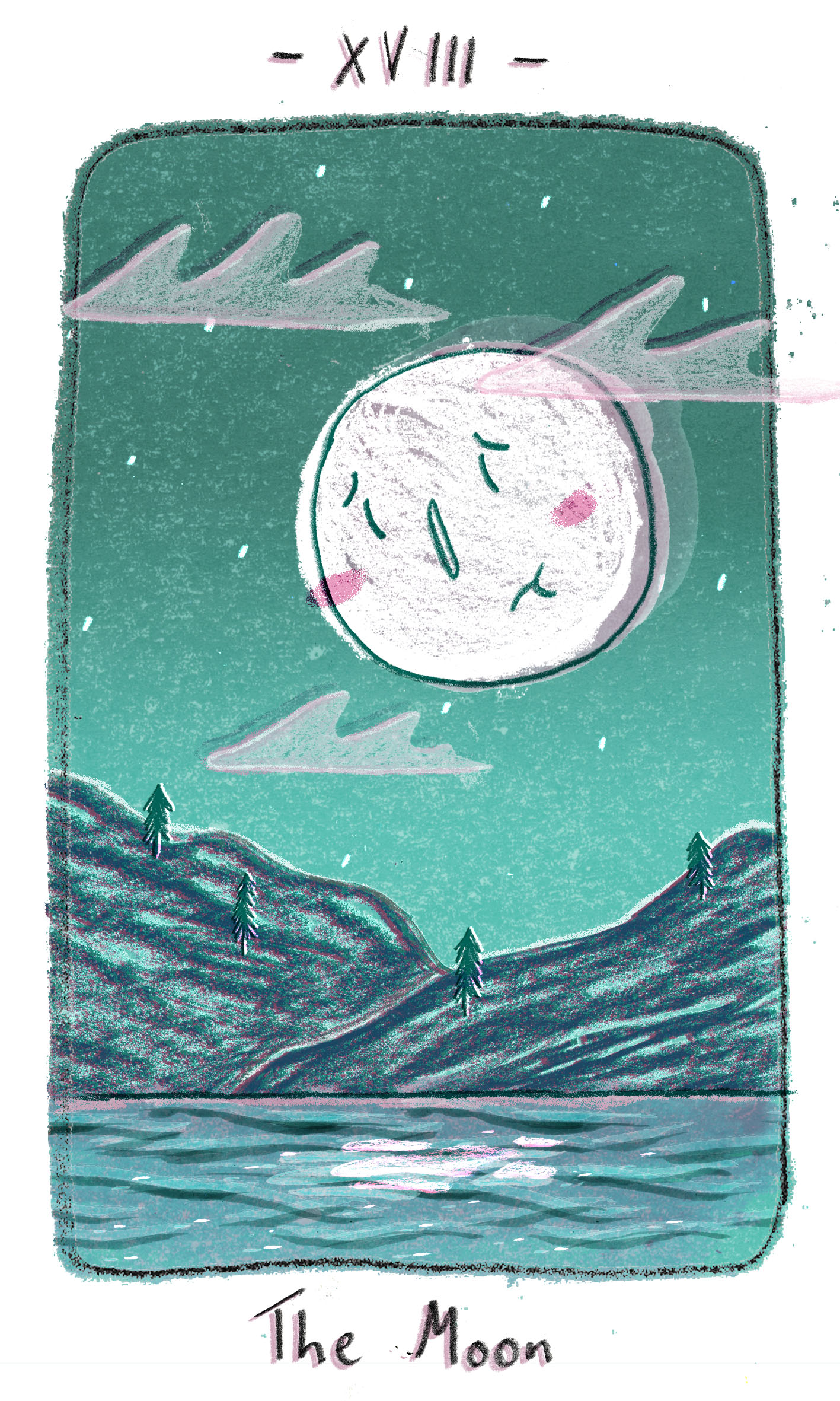 11. Now, tell us a little more about you as a person: what is your favourite food?
That's a really hard one, I make enchiladas a lot with my best friend.. I love to cook.
12. Favourite book?
It takes me so long to read books it's ridiculous, I'm still trying to get through Brave New World by Aldous Huxley and How To Be a Woman by Caitlin Moran. In all fairness I just listen to podcasts, My Brother my Brother and Me is currently my favourite, I also listen to Harmontown, My Favourite Murder and Last Podcast on The Left.
13. Favourite genre of music?
Again, a tough question.. currently listening to Tracey Chapman because fast car makes me happy and sad, I'm such a soppy creature! I also love funk and soul, We're now not allowed to listen to James Brown at work, might be my fault! I love Childish Gambino, Lana Del Rey, Keaton Henson, Ella Fitzgerald, Nat King Cole, David Bowie, Stevie Wonder. I also have a side of me that loves slightly bad Hip Hop like Run The Jewels, Drake, Salt-n-Pepa. My favourite is a rapper called Logic, he made a song called 1-800-273-8255, which is also the help line for suicide prevention in America and since it came out, calls to the helpline has increased 50%, that is using your art for a positive outcome, inspirational!
14. What are your hobbies?
Does eating count? I do really love cooking and making food for people, what a great way to spend time with someone! I cycle a lot too, if you live in Bristol, it's definitely the best type of transport. It's quick and easy to get around but I actually develop my ideas a lot when I'm cycling down the street, I've had some great epiphanies getting from A to B
15. If you weren't an artist, what would you be?
I'd like to think I would be doing something that helps people, I was close to pursuing something like physiotherapy while making life choices for college. Again going back to the multiverse theory, I want to see these versions of me that were a therapist, a mechanic, a mother... maybe not a mother, I just want lovely little snakes.