Instagram:
@ryanxchapman
Website:
www.ryan-chapman.com
1. What's your story? Where are you from?
My name is Ryan Chapman - I'm originally from a small coastal town in Northumberland, England (close to the Scottish boarder). After living in various parts of the World for the last 10 years I'm now based in Tallinn, Estonia where I work from my studio (the former KGB headquarters in Tallinn's old town) on a range of commercial and personal projects for clients ranging from Google to LEGO.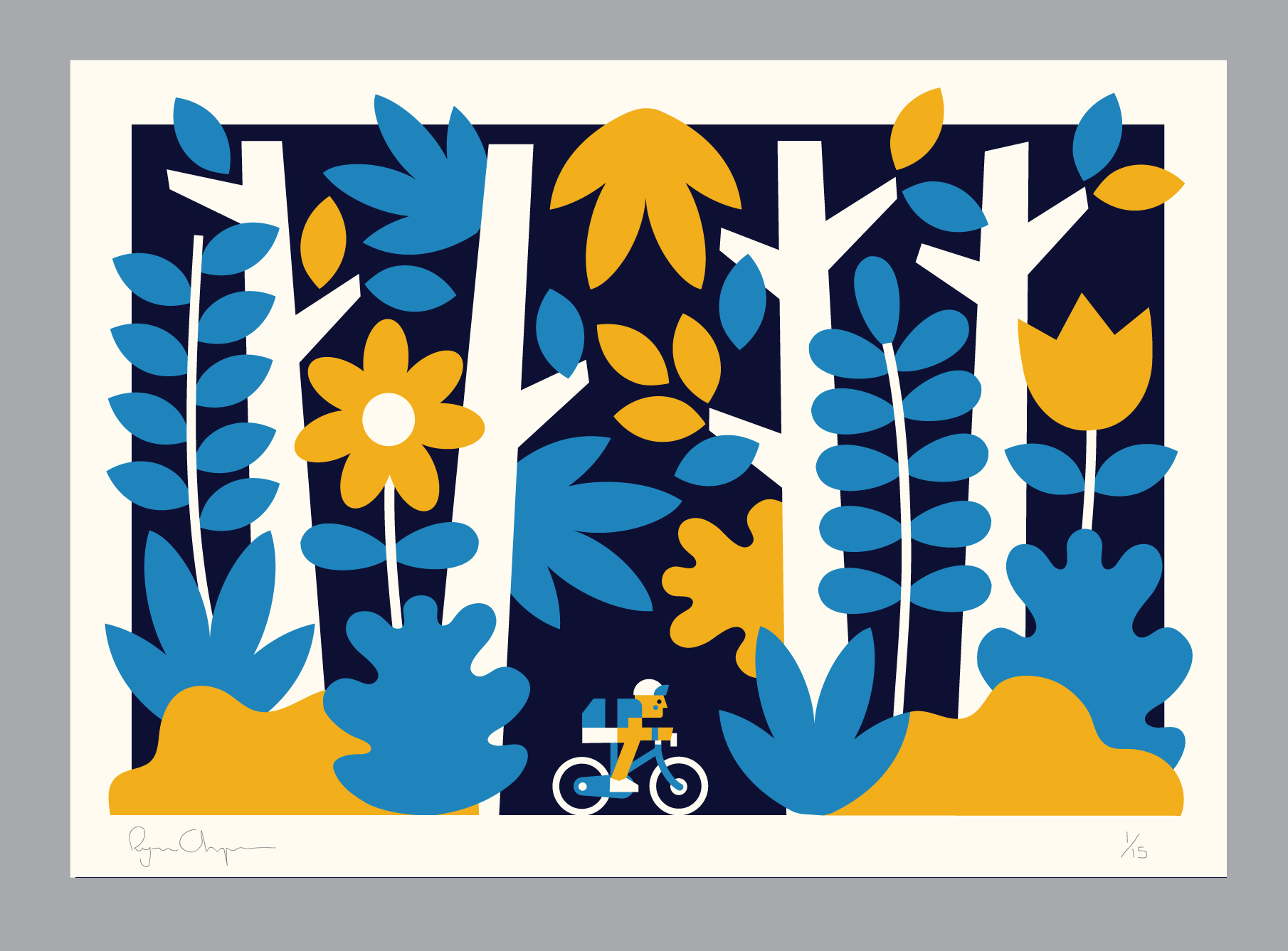 2. Tell us about your aesthetic.
Always aspiring to seek balance between simplicity and sophistication, breaking down colour and detail into their purest form. As time passes I feel more a Graphic Artist than an Illustrator, occasionally I will create artwork, then slowly working backwards remove parts until just the right balance is achieved - working with a tested / limited palette that I feel can lend itself from a heavy editorial to a children's book illustration.
3. What is your favourite medium and why?
Digital is wonderful for the fast pace of freelance commercial art, however, I do feel it can water down the idea slightly. Recently when I have more freedom and time I have been experimenting with wood and CNC cutting machines, the results are always very pleasing - almost like little wooden vectors.
4. What is your artistic process like?
The sketching part of any project for me is the most fun, conjuring up ideas and simple compositions that I feel best fit the brief. I'm not the best-skilled designer with Adobe Illustrator, but I like to keep it that way - I like to limit myself to what I can do with digital tools so the end results stay somewhat simple. The best way to describe my process is I use Adobe Illustrator as a big pair of digital scissors and paper.
5. Who and/or what inspires your work?
Simplicity - always striving to meet that perfect balance of simplicity and detail. Recently I have been trying to look outside the obvious illustration channels for influence on colour and shape, artists like Ellsworth Kelly and Daniel Buren who have worked to a strict set of colours and techniques for 50+ years to create a simplified, consistent visual narrative.
6. What role does art play in your life? How does it change the way you view the world?
It's everything I think, not just in influencing my own work but everything from the furniture in my house to the way I choose clothing. Being in tune with the art, design, colour, music and composition you view everyday are key to your own creative output.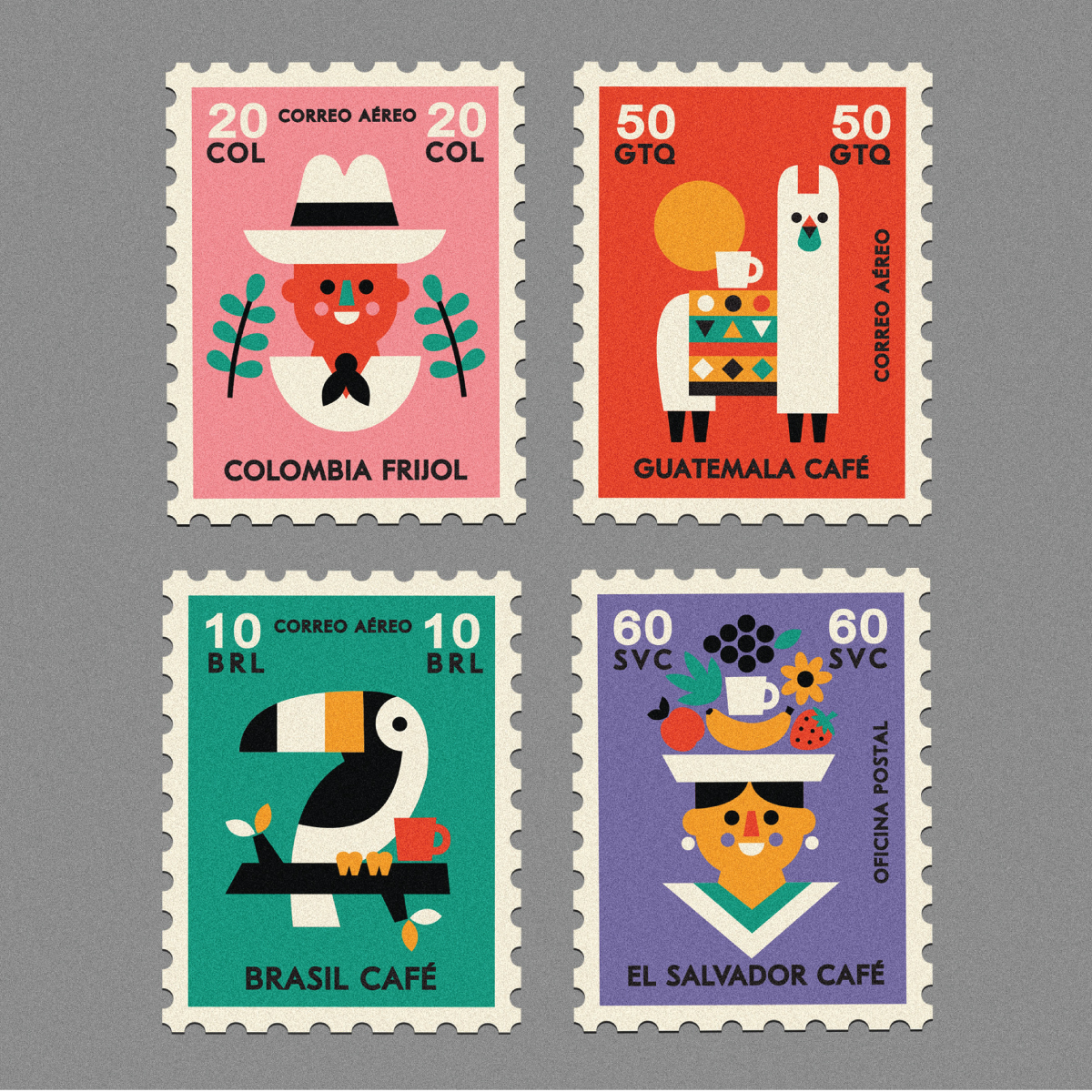 7. Where did you study?
I first studied Graphic Design foundation at Newcastle College and then moved to focus on Illustration at Northumbria. Back then the course itself didn't really fully prepare me for how the illustration industry works now, but it did give me an appreciation for making my own work and being around like minded people.
8. Where do you see yourself in five years?
Exactly where I should be.
9. What about in ten?
Traveling from Tallinn to Stockholm in 28 minutes via HyperLoop.
10. What do you hope to achieve with your art?
I hope consistency and simplicity.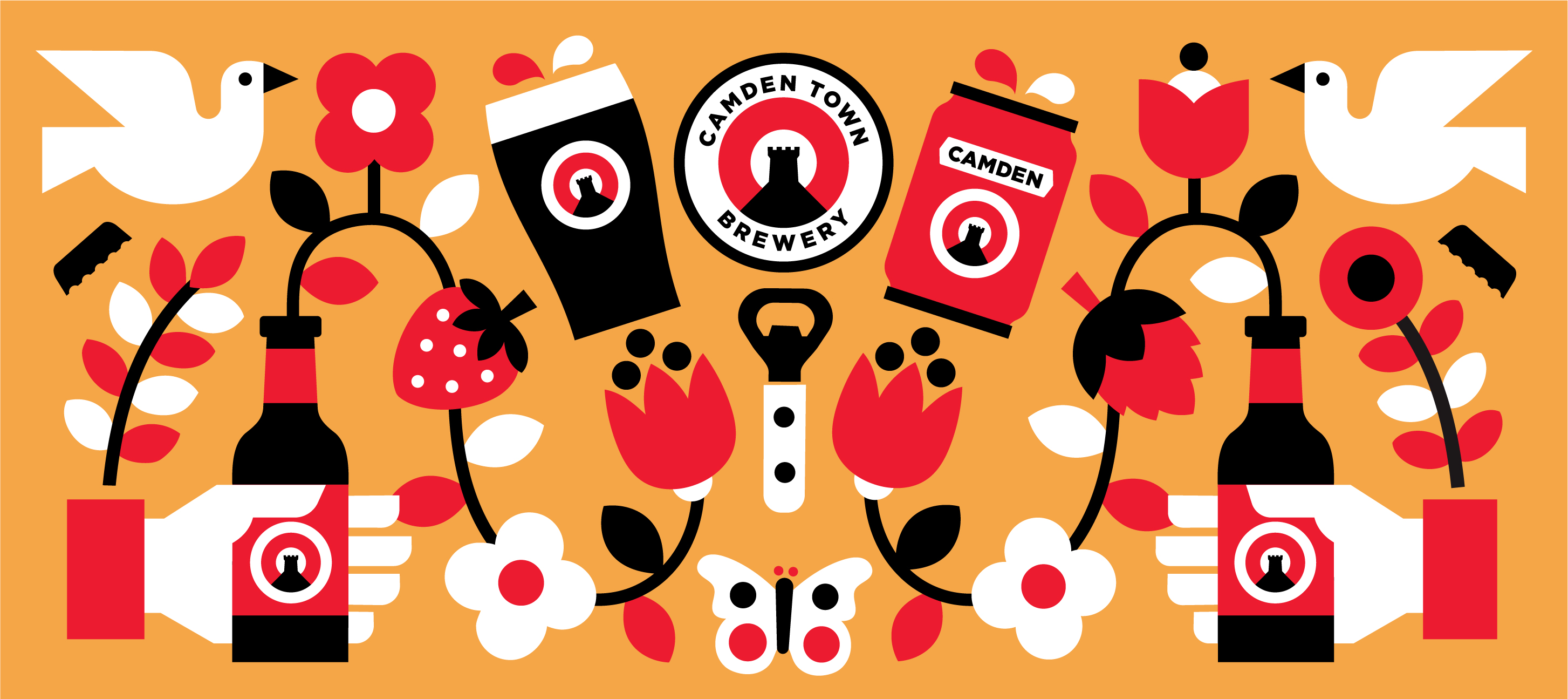 11. Now, tell us a little more about you as a person: what is your favourite food?
Fish & Chips from Marshall's in Tynemouth. I used to surf Tynemouth longsands when I was younger, Jimi Hendrix used to eat there also when he was living in the North East in 1967.
12. Favourite book?
Jazz by Matisse & George's Marvellous Medicine.
13. Favourite genre of music?
Black Metal during the dark winter nights and anything by Fleetwood Mac in-between.
14. What are your hobbies?
Nobody tells you that when your hobby becomes your profession you need to find a new hobby, I enjoy playing a couple of instruments so I like to do that often with friends. I also swim 3-4 times a week to avoid becoming a roundish shape. My partner is also a freelancer so we are very fortunate to travel often and see a lot of live music together.
15. If you weren't an artist, what would you be?
I once lived on a small island in Greece working at a windsurf centre, I would teach a little and rescue German tourists in a little speed boat from drifting out to Turkey - maybe I would have just stayed there.