Instagram:
@rymakes
Website:
www.rymakes.com
1. What's your story? Where are you from?
I was born and raised on the island of Oahu before making the wild decision to leave perpetual 80 degree weather to attend college in Minneapolis, Minnesota. It turned out OK though.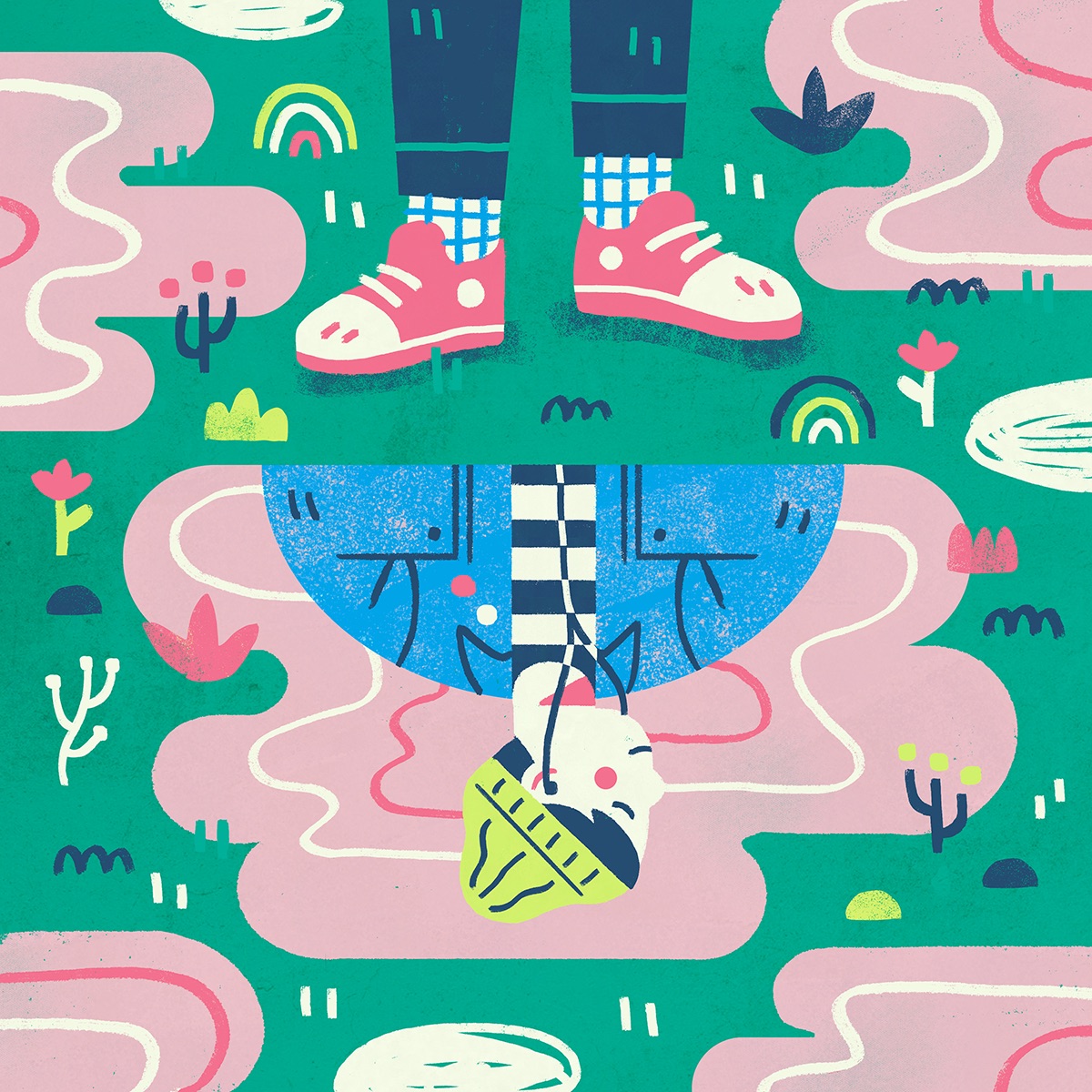 2. Tell us about your aesthetic.
I enjoy trying to capture a lot of details with a minimalistic style. I like vibrant but limited color palettes. I'm a fan of symmetry, patterns, and simple shapes. I was vendoring at a craft fair and a parent came over with his kids, and upon closer look, he said, "this looks like it's for kids, but it really isn't, huh?" I think about that all the time, haha.
3. What is your favourite medium and why?
Most of my work is digital! I've just become extremely proficient with it after working as an in-house designer with quick turnarounds. I also like how bold you can get with it. I was a fan of gouache in college. I think if I would try to go analog right now, I would really enjoy Posca markers.
4. What is your artistic process like?
I'm a quick sketcher. I often just doodle in ProCreate and if there's something I like I run with it.
5. Who and/or what inspires your work?
I have a ton of inspirations. I adore Hiller Goodspeed, Nathaniel Russel, & Jennifer Xiao. The video game Katamari Damacy is also a big aesthetic inspiration. As far as subject matter, my work encompasses nostalgia for the things or the place I grew up in, such as food or domestic iconography. I love collecting things and am endlessly fascinated by objects, so I draw a lot of that too.
6. What role does art play in your life? How does it change the way you view the world?
It's often a way to visualize things that I want, haha. If there's some fashion or a piece of furniture I can't afford, I'll draw it. Otherwise, I like to decorate my surroundings with art that either inspires me or simply makes me feel happy.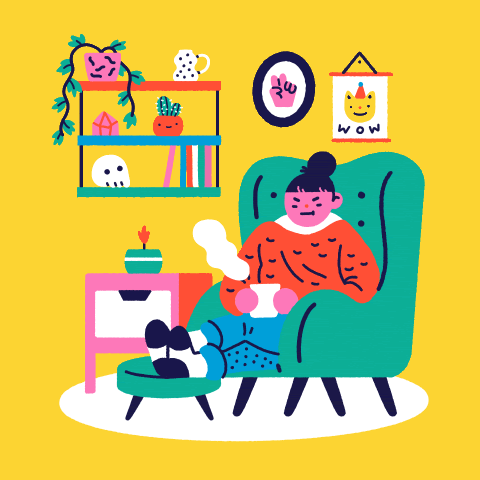 7. Where did you study?
I went to the Minneapolis College of Art and Design, and studied illustration.
8. Where do you see yourself in five years?
To be truthful, I just want to get through 2020, haha!
9. What about in ten?
Alive. Hopefully I'm still making art that I like with people I like.
10. What do you hope to achieve with your art?
I hope my work resonates with people. I am also a queer, non-binary person, so hopefully, other artists who identify similarly can at least see that you can make whatever brings you joy.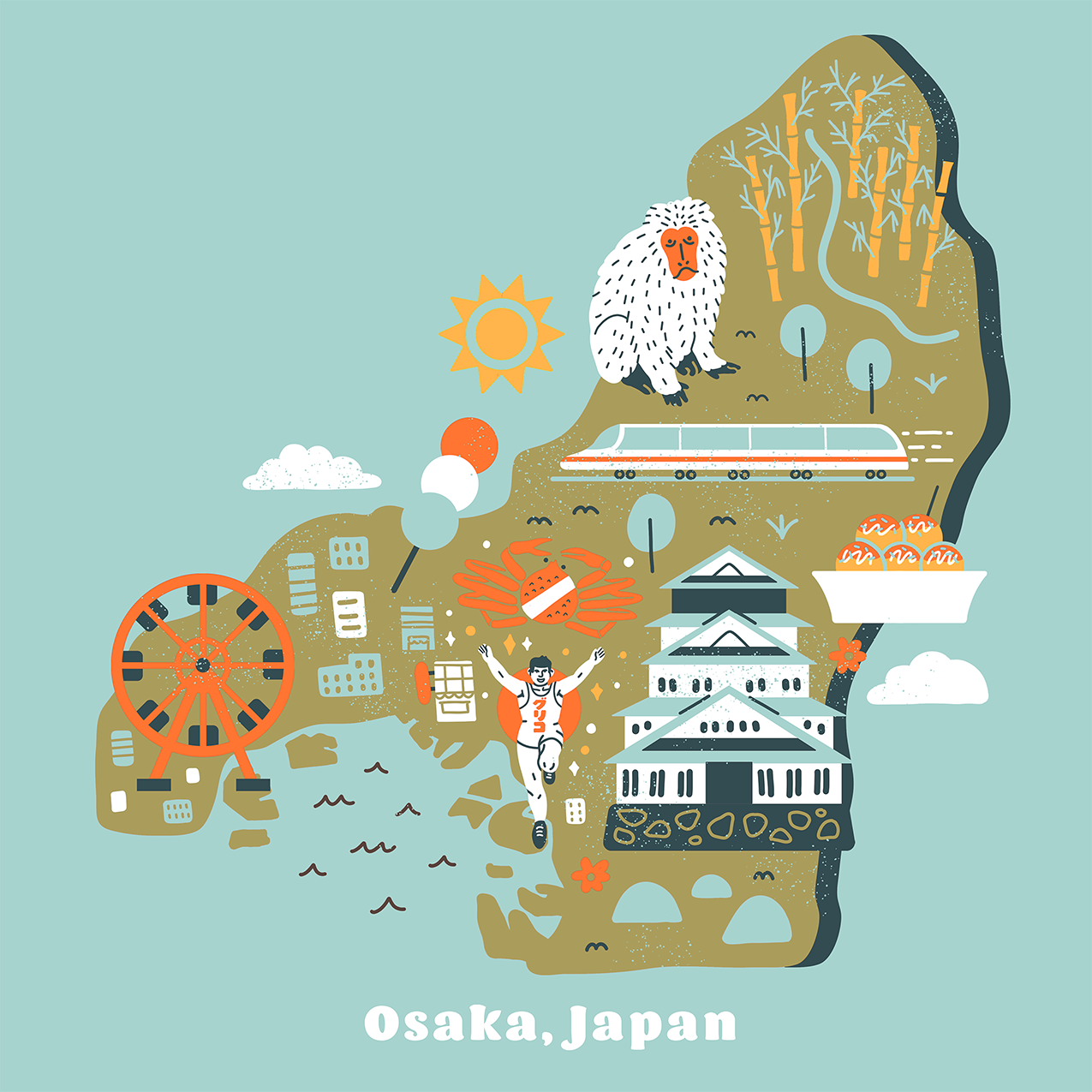 11. Now, tell us a little more about you as a person: what is your favourite food?
Katsudon!
12. Favourite book?
I mostly read comics. I love Why Art by Eleanor Davis.
13. Favourite genre of music?
It varies from pop, punk, to a lot of stuff in between. I love Jeff Rosenstock, The Mountain Goats, Anamanaguchi, LCD Soundsystem, Jay Som, Robyn.
14. What are your hobbies?
I enjoy weightlifting! I love my gym and have started powerlifting and learning Olympic-style lifting in the last year.
15. If you weren't an artist, what would you be?
Maybe a construction worker.