Instagram:
@sachikooguri
Twitter:
@sachiko_oguri
Tumblr:
sachikooguri.tumblr.com
Youtube:
www.youtube.com/channel/UCvYpVFGJqil0rC3gMN0ReBw
Website:
www.sachikooguri.com
1. What's your story? Where are you from?
My name is Sachiko Oguri, a Japanese illustrator from Tokyo. I really liked drawing illustrations since I was a child, but I studied economics at a university in Japan. After graduation, I could not give up illustration. I was interested in the West because the culture, lifestyle, art and design are so different in Japan. I left for the United Kingdom to study illustration 4 years ago. I enjoyed the 3 years in London because I could do what I really wanted to do. I returned to Japan in 2015 and I am living with my family in Tokyo that my hometown.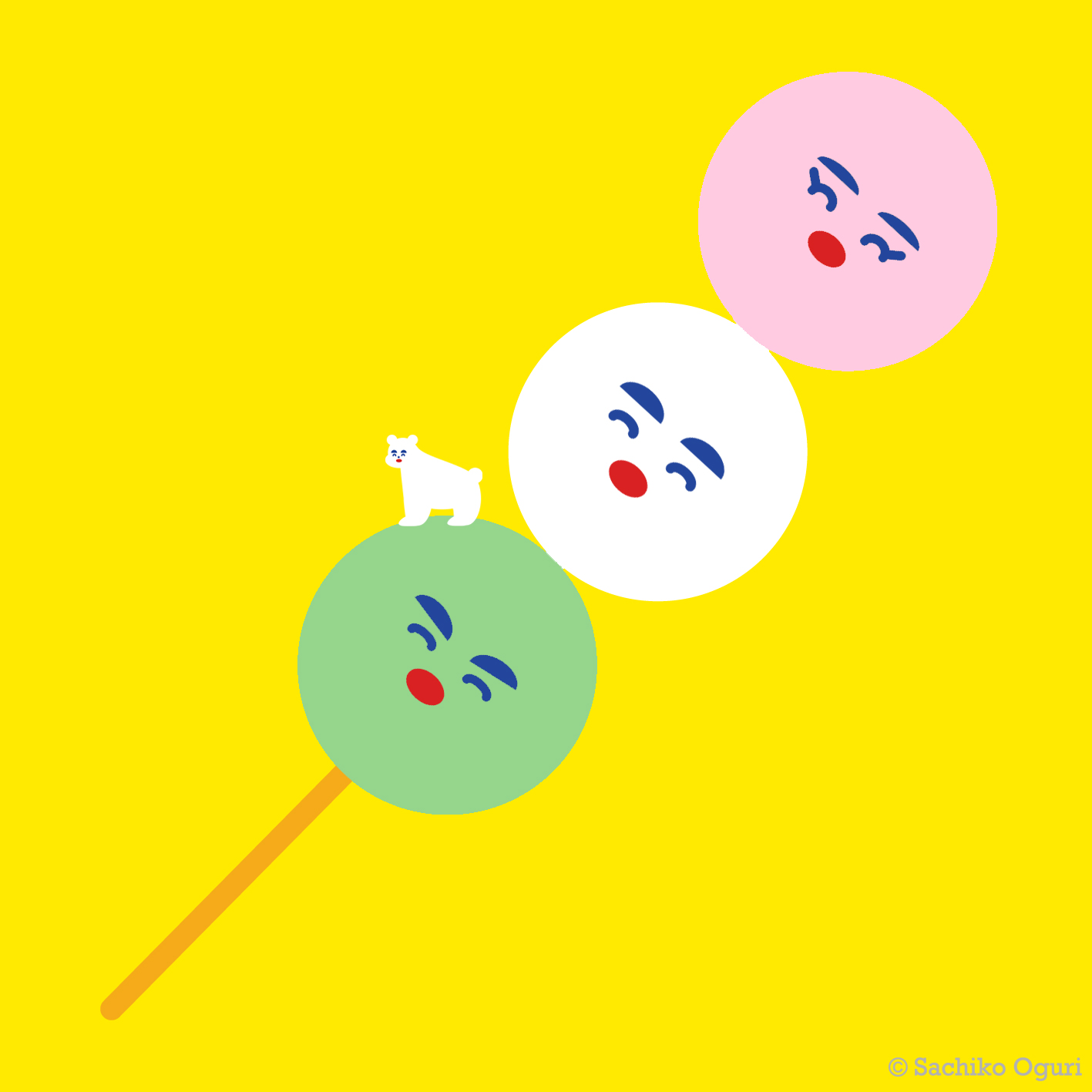 2. Tell us about your aesthetic.
I like artwork that looks lovely but it has a really heavy or thought-provoking theme because I think that artwork catches people's eye. Sometimes I cannot watch a depressing and outrageous incident like a catastrophe. However, if I use cute characters for the artwork that has a heavy and strong meaning, it can relieve distress, it is easy to come to terms with a theme, and people get interested and think about it.
3. What is your favourite medium and why?
I have a lot of favourite media, but if I narrow down a list of it, there are two I really like. Firstly, I like printmaking, especially silkscreen, because I like the process. Sometimes it is really hard to make prints, but it is so exciting to see the moment of creating a finished piece. When I was a student in London, I usually made prints. Secondly, I like making an animation because I love people's reaction when they watch the action of my character in my moving illustration. When I have some spare time, I make gif animations now. Also, sometimes I like using halftones for my work because only a few colours make decorum and contrast.
4. What is your artistic process like?
When I studied art and design in Tokyo before I left for London, my teacher said: "You have to see the world more, not your inner world". Then I took notice of things in the world: location, affairs, events, and the existence of stories everywhere. When I felt that I want to tell it, I get interested and feel a jolt. I express it to people in the shape of illustration.
5. Who and/or what inspires your work?
My work is inspired by traditional and pop culture, storytelling, location, events, so I'm particularly inspired by everyday life. Also, I grew up on Japanese comics and cartoons. It informed my artwork today. I got inspiration about colour from Roy Lichtenstein. His artwork provided some motivation for me to use halftones for my work.
6. What role does art play in your life? How does it change the way you view the world?
Art plays a considerable role in my life because I can communicate with people through my art and it is an alter ego as a voice of me. My artwork tells my concept for things to people instead of me.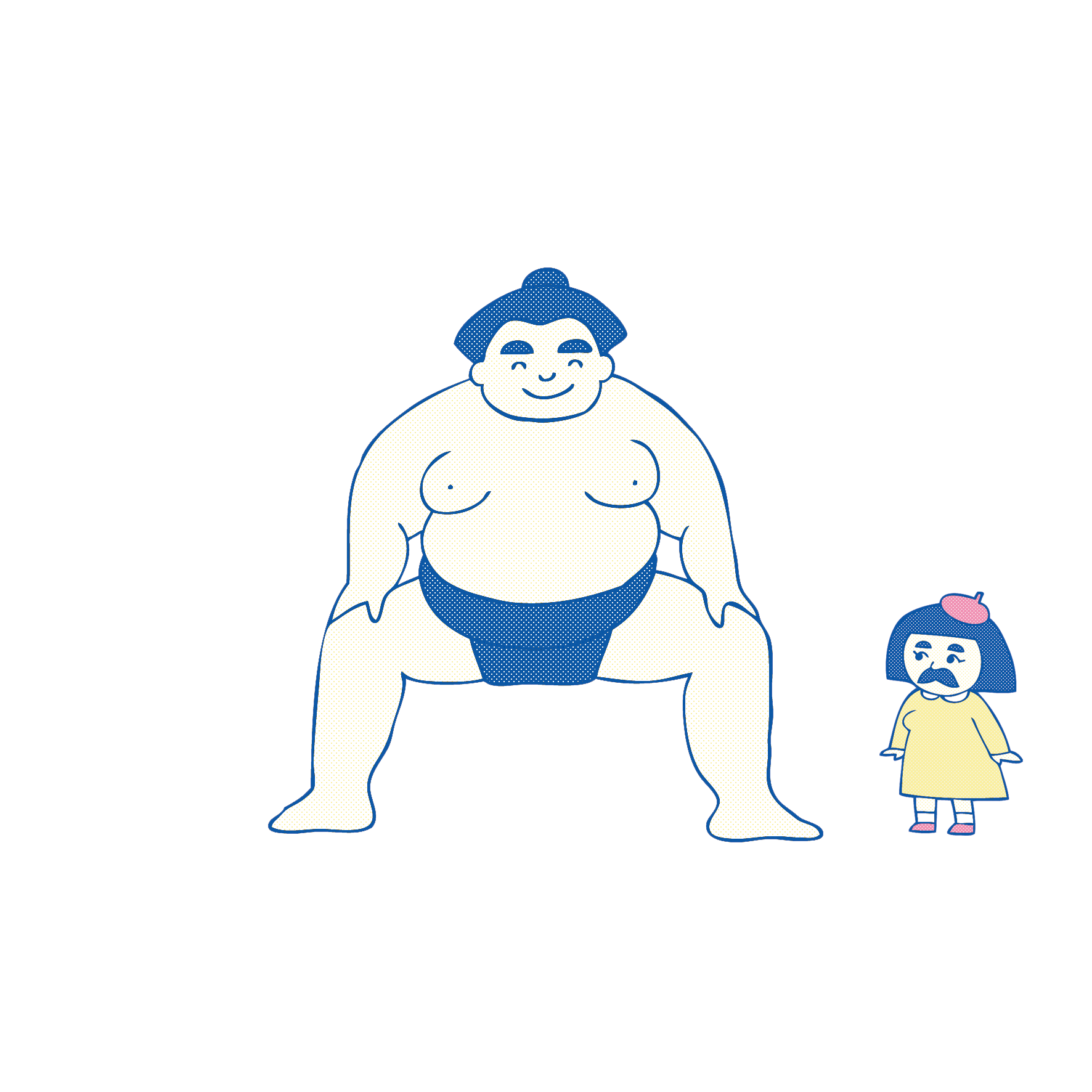 7. Where did you study?
I studied illustration for 3 years and graduated from Middlesex University in London last year. I really enjoyed the 3 years in my life because my tutors and friends are so nice, friendly, and they always gave me energy.
8. Where do you see yourself in five years?
I don't know if I'll work in an agency, and I may have not enough time to make artwork in 5 years. My style of illustration may change but I will keep on drawing illustrations in 5 years.
9. What about in ten?
I will be still drawing illustrations in 10 years. It is same as in 5 years. I will make my artwork for the rest of my life.
10. What do you hope to achieve with your art?
Actually, several months ago, someone who works at the ad agency said there are a lot of people who are not interested in art. I know because some of my friends take no notice of art. Therefore, I hope my artwork will be an opener for people who will become interested in art. Also, if people are not interested in my artwork but they had an interest in the theme and concept of my art, it is much appreciated.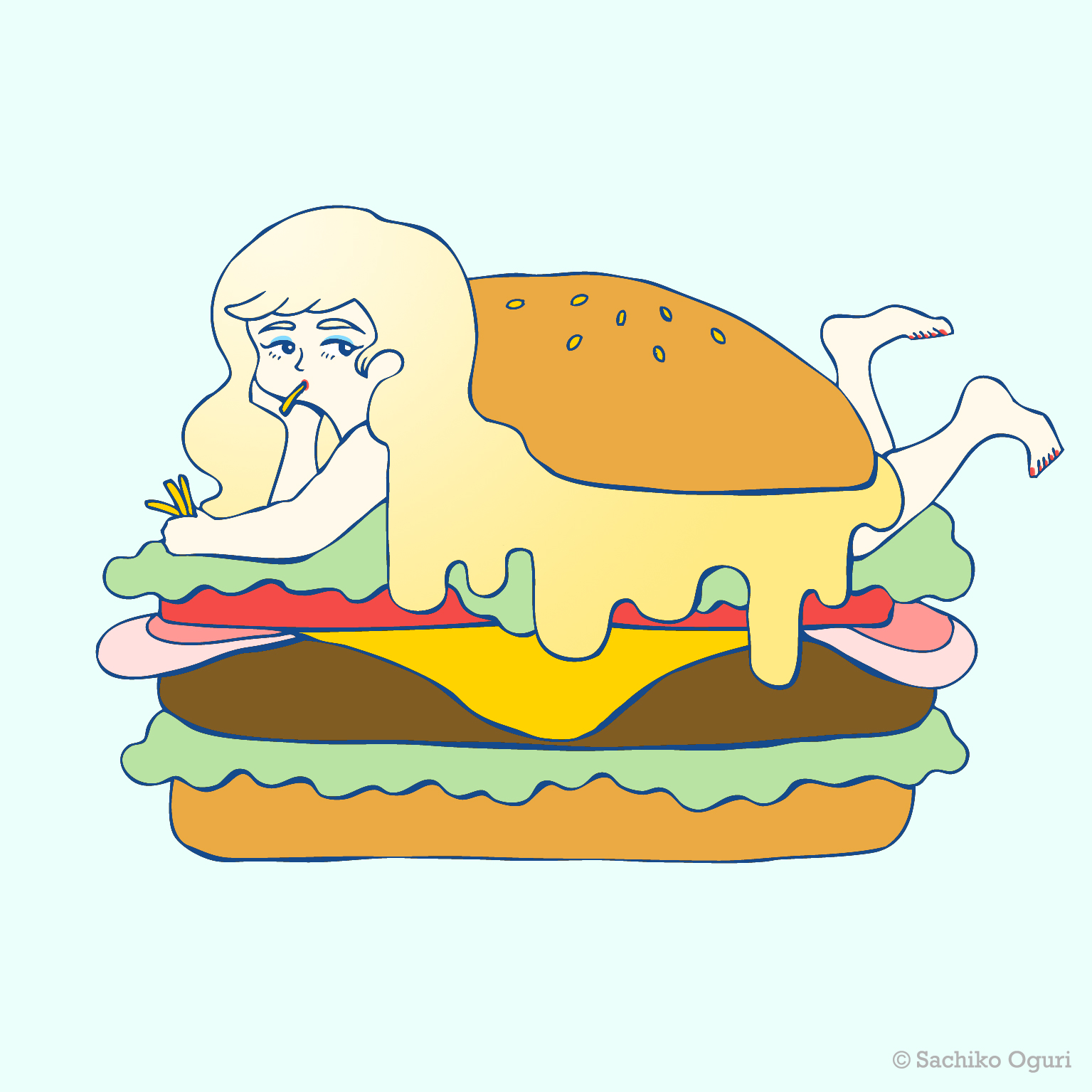 11. Now, tell us a little more about you as a person: what is your favourite food?
I like grilled fish, especially herring, my most favourite fish. I really love eating grilled herring with rice for breakfast.
12. Favourite book?
Doraemon by Fujiko F. Fujio. Fujiko is one of the famous Japanese comics artists and I really like his comics. Doraemon has a lot of gadgets and sometimes Doraemon and other characters say good things. They've always won my heart since I was a child.
13. Favourite genre of music?
I like classical piano music because I've been playing the piano for about 15 years. When I am making my work, I usually listen to piano music.
14. What are your hobbies?
I like to walk around Tokyo, go to galleries and museums, and go on trips to draw. I want to go to the Moomin World in Finland to see that sky blue house in the near future.
15. If you weren't an artist, what would you be?
If I learnt piano more and had a really good ability, I may have become a pianist. However, I cannot imagine a life where I am not an illustrator.