Instagram:
@sagemcavoy
Twitter:
@mcavoysage
Facebook:
www.facebook.com/VeronicaSagePhotography
Website:
www.veronicasage.com
1. What's your story? Where are you from?
Hi, I'm Sage McAvoy and I grew up just right outside of NYC in Piermont NY. A cute little artistic town right on the Hudson River. My dad studied photography in college and he was the one who really taught me all the basics and supported me in my choice to pursue it as a career.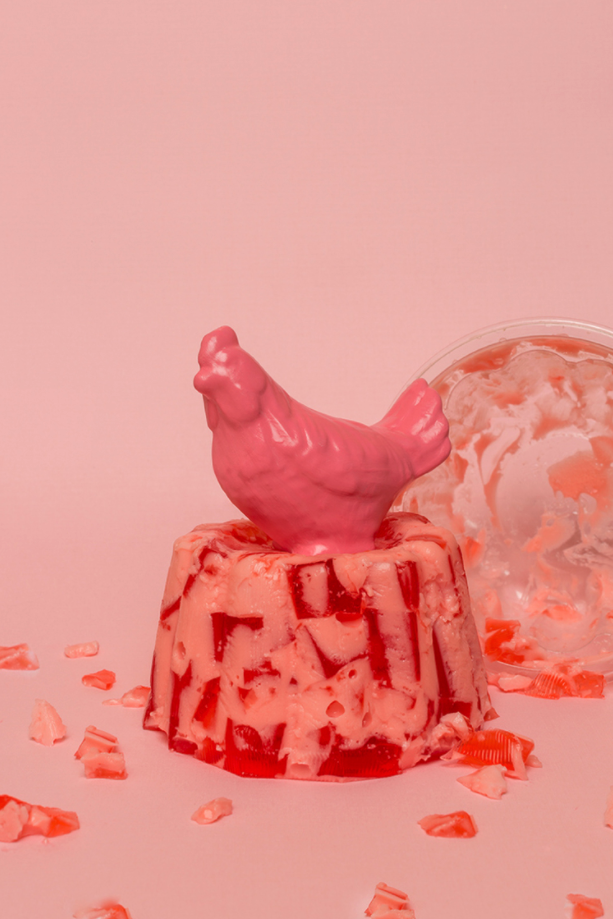 2. Tell us about your aesthetic.
I would say my aesthetic is based on the idea of taking the everyday mundane and shining some light on it and maybe showing it to the viewer in a different way than they saw before. Most of the time I get my supplies and props from the dollar store because not only do the carry the most basic household items, sometimes they just have the weirdest stuff! So If i were to give a name to my aesthetic it would be- 'Dollar Store'
3. What is your favorite medium and why?
After photography, it's paint. I love making things with my hands and even though photography is pretty hands on, I love painting props or adding pools of paint in my images it adds that extra tactile aspect that photography doesn't always give me.
4. What is your artistic process like?
I work in a couple different ways. Sometimes I see an object in a thrift store or on the street and all these ideas flood into my head. Other times my ideas spring from boredom, If I'm sitting there with a piece of paper and a pencil, I think about what's going on in my life right now, a new favorite product or a color that I'm obsessing over and things just start rolling, the hard part of this is finding the props needed and making it look like it did in my head.
5. Who and/or what inspires your work?
I find a lot of inspiration from instagram. One of my absolute favorite accounts is @lizzie_darden. Her work just puts a smile on my face with how silly and creative she can be! (She is also one of the sweetest people, I have a major girl crush on her.)
6. What role does art play in your life? How does it change the way you view the world?
I try to make things that make me happy. A while ago I was going through a bit of a rough patch and I tried to make work based on that time period. To be honest, none of it was good, and none of it made me happy. But once I started working in color and with everyday objects I started having a lot of fun shooting. My art has made me a happier person and allows me to view the world in a more positive light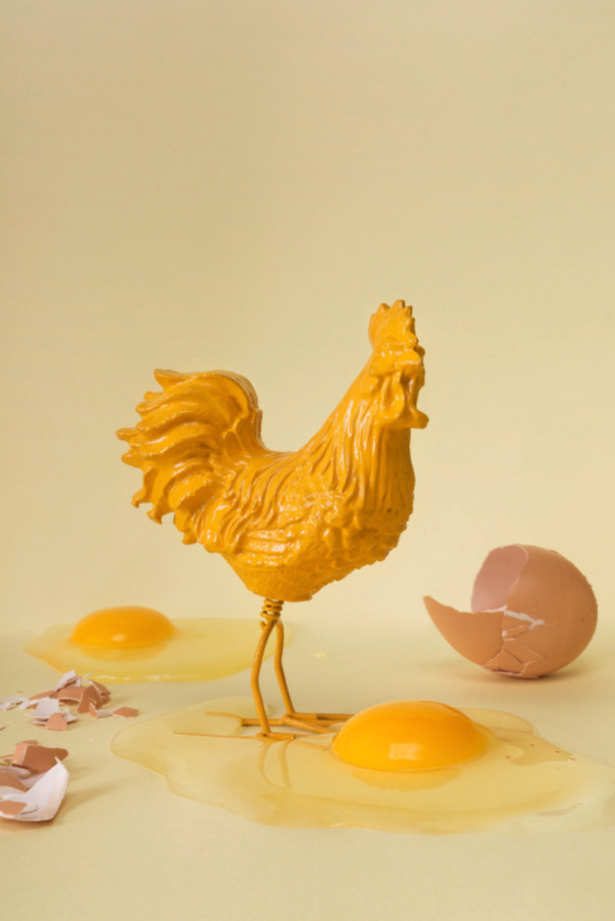 7. Where did you study?
I am finishing my BFA this May at the Fashion Institute of Technology in NYC!
8. Where do you see yourself in five years? Working in an agency?
I would love to be creating social media content for brands, but who knows what's going to happen with social media in the next five years! Its super exciting to see something grow and expand like it is, but it's also nerve racking because who knows whats next!? (But I guess that's just life in general)
9. What about in ten?
I can't even decide what I want for dinner tonight so this is tricky hahaha, but I would love to be working as part of an agency.
10. What do you hope to achieve with your art?
I want to make people smile. I think there is so much negativity in the world right now that if I can make art that can counteract that a bit I would be extremely pleased.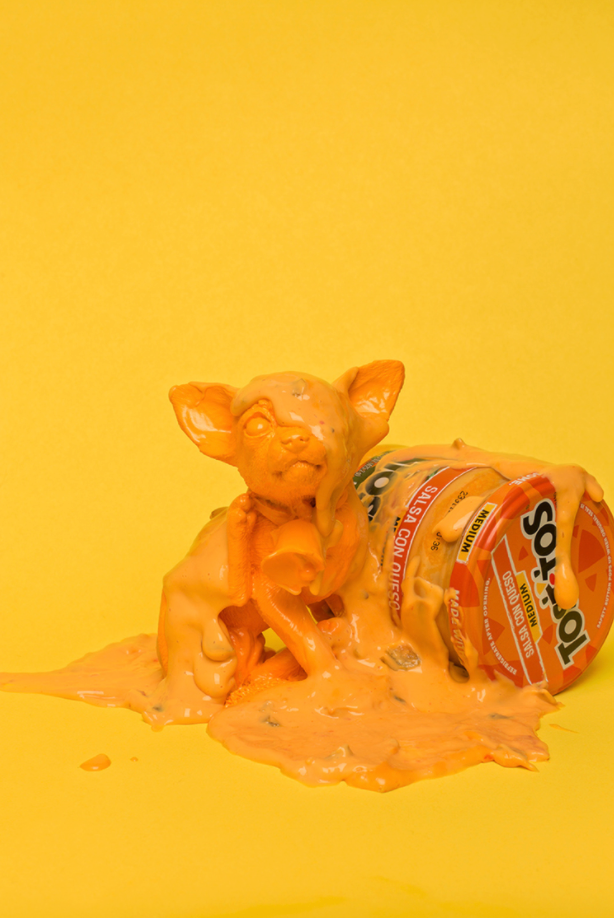 11. Now, tell us a little more about you as a person: what is your favourite food?
Ohhh this is really hard, I'm really into ramen right now. There is this one restaurant on 28th street between 6th and 7th, the food is amazing and all the wait staff is so so nice! It's just a really great experience.
12. Favourite book?
Stargirl- I read it in middle school and it has stuck with me ever since.
13. Favourite genre of music?
Folk Punk.
14. What are your hobbies?
I like talking walks and talking to every dog I see… I don't know if that's a hobby but I do it enough to say it takes up a significant amount of my time.
15. If you weren't an artist, what would you be?
I think about this a lot because sometimes I do try and picture myself in other positions and the idea of not making things and creating something drives me totally insane. I would be a psychologist, I love the idea of figuring out why people act the way they do. What I would be super interested in, would be people who carry speakers with them and play their music while on the streets. I want to understand why!?!