Instagram:
@sagepizza
Twitter:
@sagepizza
Facebook:
www.facebook.com/sagepizza
Tumblr:
sagepizza.tumblr.com
1. What's your story? Where are you from?
I was born and raised in Phoenix, Arizona! I grew up with very creative parents so they always encouraged me to pursue the arts. I kind of lost touch with my creative side after high school because I was told I wouldn't make a career as an artist. So for a couple of years I pursued different degrees like Business and Exercise and Wellness but I knew after a short time that they weren't for me. I ended up taking a leap of faith and attended the Art Institute of Phoenix for Graphic Design and instantly fell in love. I knew I finally found my passion! I graduated last year and I've been wingin' it ever since.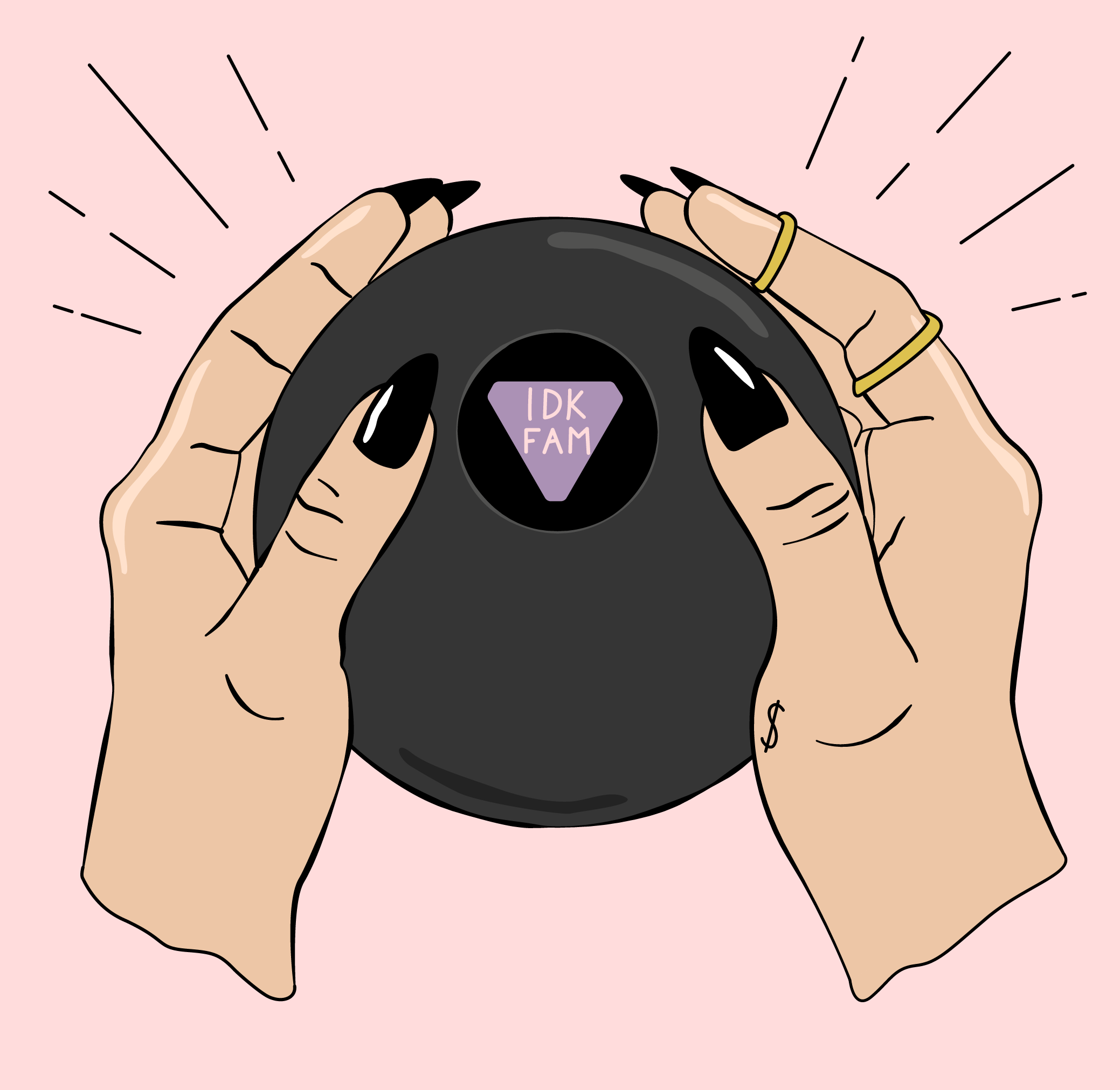 2. Tell us about your aesthetic.
I love bold but simple artwork; Something that makes a statement without trying too hard.
3. What is your favourite medium and why?
I used to be decent at drawing but now that I'm on my computer most of the time, my drawing skills have completely gone downhill haha. So I would have to say digital illustration!
4. What is your artistic process like?
I don't try to force an idea, so it's usually something that I've been thinking about for a while. An idea is sparked by an object or phrase that speaks to my mood in that particular moment. I'll try to work the idea out in my head for a few days before I can visualize how I want it to look! Then from there I will make a (bad) sketch and just go for it in Adobe Illustrator. I usually play around with it until I feel happy with the result!
5. Who and/or what inspires your work?
Oh so many! I love following boss ladies who are killing it in the design industry. Some of my inspirations include Wesley Bird, Dani Dazey, Tuesday Bassen, and Robin Eisenberg to name a few!
6. What role does art play in your life? How does it change the way you view the world?
I love to use art to express myself! Whether it is to decorate my room with and make it feel like my own space or creating it to express how I feel! I think this year has been so tough, so it's inspiring to see artists use their art as their political voice to raise awareness about important issues in the world. 7. Where did you study?
I received an Associates in Graphic Design at the Art Institute of Phoenix.
8. Where do you see yourself in five years?
I am pretty open to where I can be! I love being a freelance designer but if the opportunity came up to work in an agency where I could really fit in, I would love that too! I just want to keep designing and expand my skillset. I still feel like I'm pretty amateur, so I hope my best work is yet to come.
9. What about in ten?
Okay! Haha I have absolutely no idea. If there's anything I know, it's that life is unpredictable and I will just see where the wind blows me.
10. What do you hope to achieve with your art?
I try to make things that people can find relatable! I want to be genuine in my work, I don't want to hold back and I don't want to only make something because it's "trendy." If I can find a large audience that understands my weird vibe, I'd be happy. 11. Now, tell us a little more about you as a person: what is your favourite food?
Being from Arizona, I think we have so many amazing places to go to for Mexican food!! Nothing is a better snack than chips and salsa.
12. Favourite book?
Catcher in the Rye.
13. Favourite genre of music?
That's a tough one! I would probably say indie-rock.
14. What are your hobbies?
I enjoy running, hanging out with my friends, and a good Netflix binge!
15. If you weren't an artist, what would you be?
If I wasn't an artist, I would have tried to become a back-up dancer for Justin Timberlake HAHA.