Instagram:
@saludosalpollo
Pinterest:
@saludosalpollo
Facebook:
www.facebook.com/saludosalpollo
Website:
www.saludosalpollo.com
1. What's your story? Where are you from?
Hi! I am Agurtzane Abajo. I was born in 1982 in Vitoria-Gasteiz, a small city plenty of green areas from the north of Spain, and it is the place currently I live with my family. I have been always the most creative of my family, and I loved going to drawing classes when I was a child. Years later I studied Graphic Design, and I worked for several publicity agencies, but in 2011 I was not very happy with my current job and I decided quit it and become a freelance graphic designer. I began to create my portfolio developing my own illustration style, and, it is in 2015, when I become mother, when I decided to focus in illustration with the project "Saludos al pollo".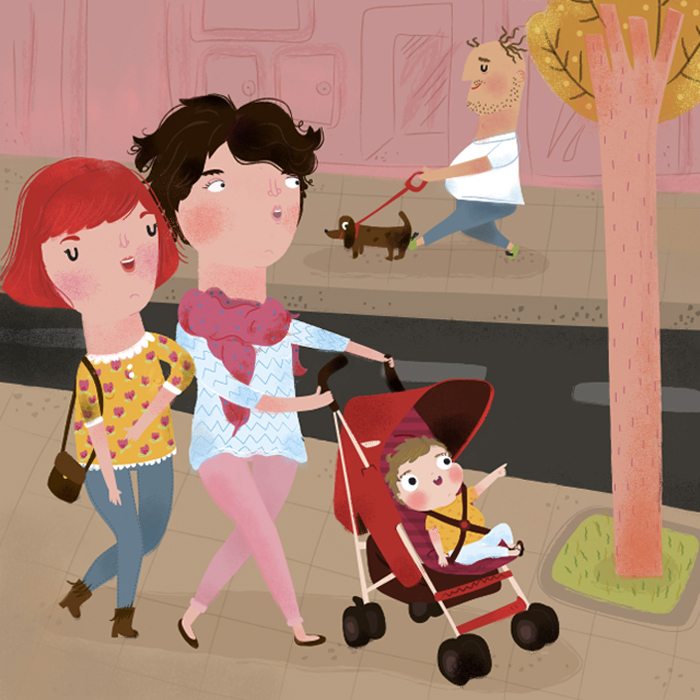 2. Tell us about your aesthetic.
It took time to develop my own style, but I can tell it is colorful, soft, and it gives good vibes, it is happy, and most of the times take a smile from people.
3. What is your favourite medium and why?
Pencil. It is the medium with I feel more free. I also love the watercolors, because the texture and the imperfections that creates have character, but quite a bit of time ago I do not use them.
4. What is your artistic process like?
Firstly I look for the idea, once I get it, I sketch with pencil. I do not have scanner, so I use the camera of my mac, it is enough to draw the lines, and later to color it with my wacom tablet on Illustrator.
5. Who and/or what inspires your work?
People, and the daily scenes stories inspire me the most. The tiny things, definitely.I follow many artists on social media. I admire a large list of illustrators, but to mention some, I can name Marisa Morea, Helend Dardik, Amandine Piu, Marta Altés, Gomez Illustration and Amelie Faliere.
6. What role does art play in your life? How does it change the way you view the world?
I do not consider myself as an artist, but I think the art has the power of emerge feelings in people in other way would be very difficult these feelings would born.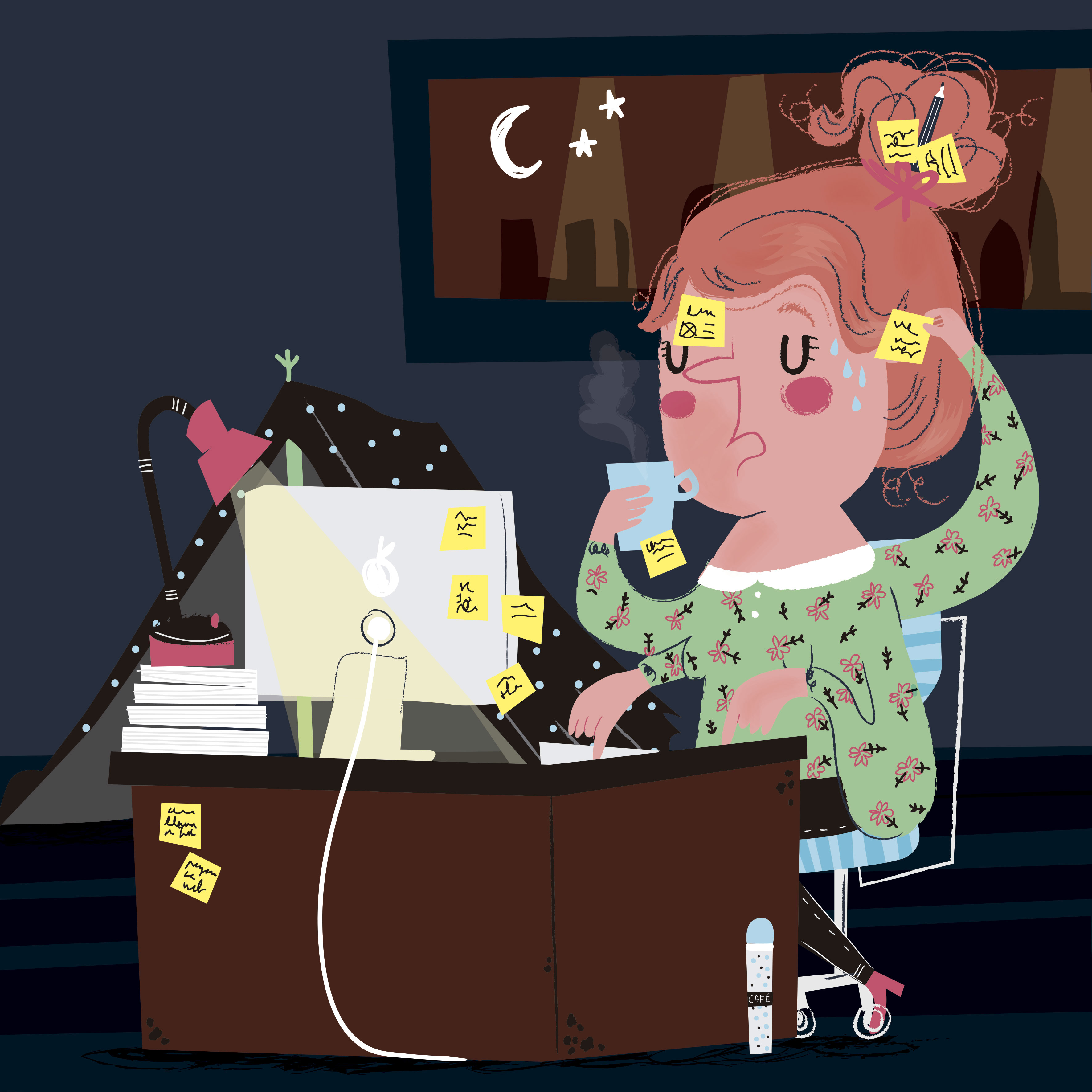 7. Where did you study?
I studied Graphic Design in Bilbao, a city next to mine. I remember getting on the bus always with big folders and the watercolors.
8. Where do you see yourself in five years? Working in an agency?
I see myself illustrating for children publications and books.
9. What about in ten?
I hope to be published a lot of books, and also see my illustrations on some surface products. Hope to have a workflow very interesting of proyects.
10. What do you hope to achieve with your art?
I want to use illustration for inspire other people, to explain something, for better comunication, to give power to an idea, to take a smile out.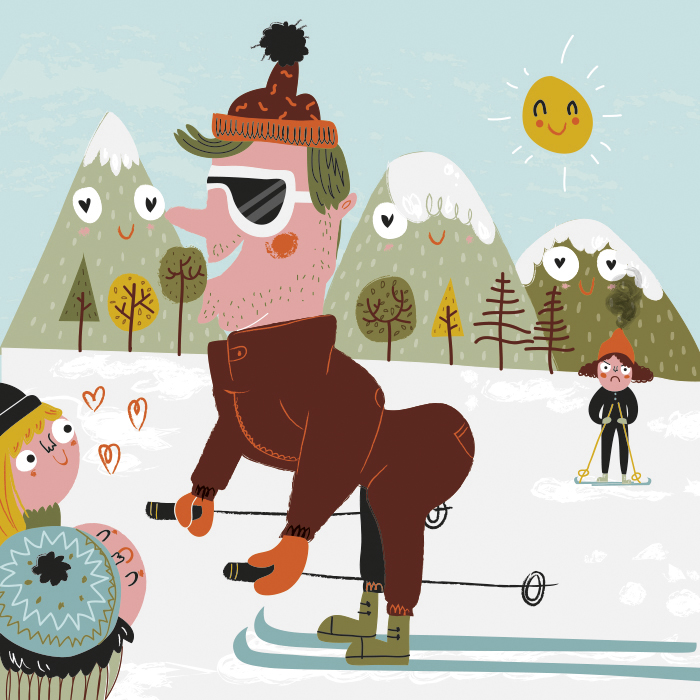 11. Now, tell us a little more about you as a person: what is your favourite food?
I love pasta, salads, and the potato omelette, of course.
12. Favourite book?
Not one in particular. The last with I have enjoyed has been the comic book of Agustina Guerrero.
13. Favourite genre of music?
I usually listening folk, soul, indie classic rock and unplugged themes.
14. What are your hobbies?
I love discover new places, riding a bike, and spend all time I can with my friends, my partner and my two daughters.
15. If you weren't an artist, what would you be?
If I wasn't an illustrator, maybe I would have been a patisserie owner. When I was a child, I remember pretending I ran a bakery, but it is also true that I most liked to design the paper wrappings for the cakes.