Instagram:
@salvadimarte
Twitter:
@salvadimarte
Facebook:
www.facebook.com/salvadimarte
1. What's your story? Where are you from?
Hello, I'm Salva I'm from Spain, I've studied photography and illustration. I've been interested since I was a child in the visual arts. Now I work as a freelance illustrator.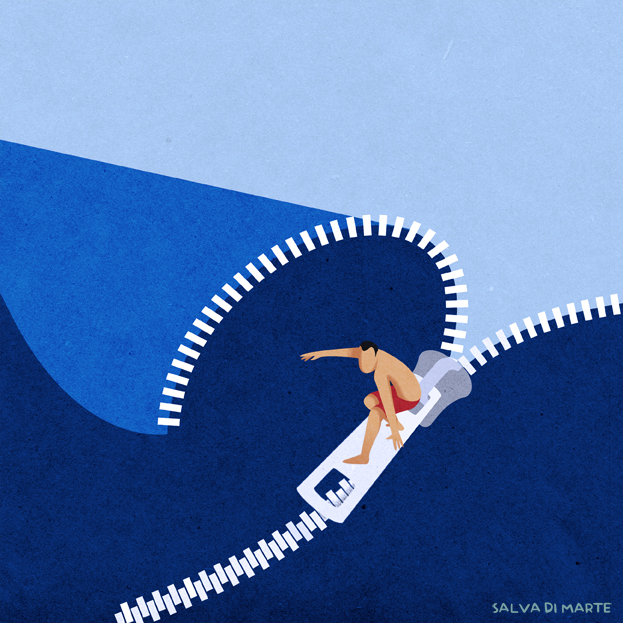 2. Tell us about your aesthetic.
That is difficult because I like to vary the aesthetic depending on the job. In almost all of my artwork I use textures, range of pastel colors and a minimal design. But I'm always exploring new techniques and aesthetics.
3. What is your favourite medium and why?
At the moment my favorite medium is digital. Digital allows me multiple tools and it's faster, but all my designs begin in the notebook with a pen. I like also ink and watercolours.
4. What is your artistic process like?
First I write my ideas in my notebook then I look for information and references. When I make the sketches I try to simplify the idea. When I get the final sketch I like I scan it and I use Illustrator. Lastly, in Photoshop I introduce the textures.
5. Who and/or what inspires your work?
Many things, other illustrators work, vintage adds, music, family, my friends, my girlfriend, each day a new thing…
6. What role does art play in your life? How does it change the way you view the world?
The art is a very important part of my life, it's my job and I draw as long as I can remember. Art helps me to express myself. I think the art helps me to see the world in a more sensitive way.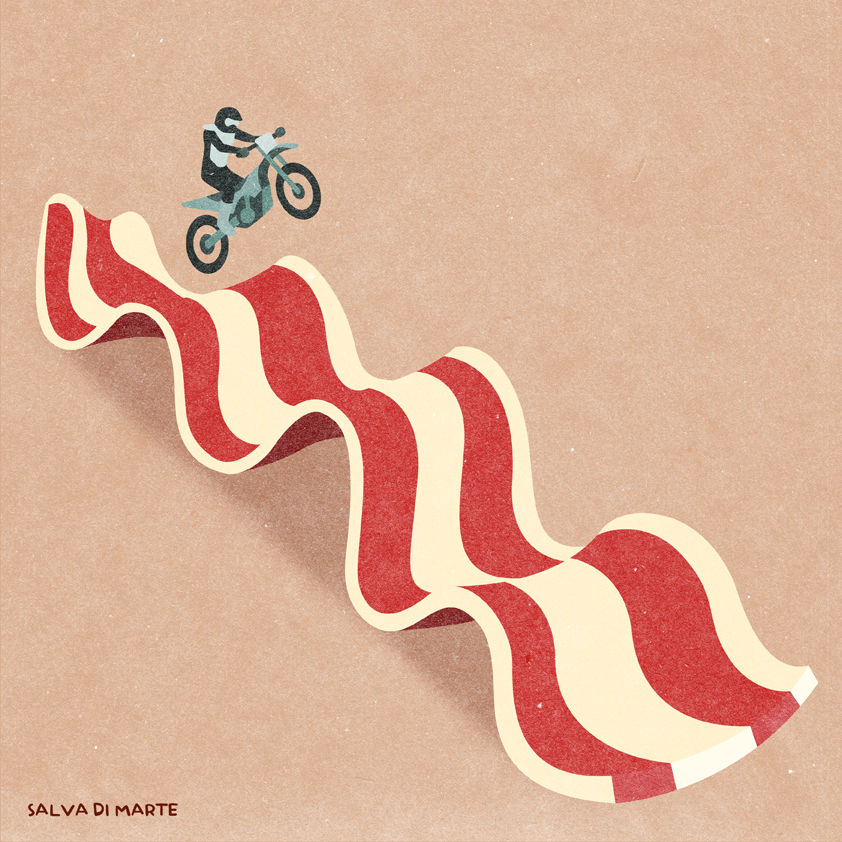 7. Where did you study?
I studied photography at Escuela de Artes de Granada and illustration in Escuela de Arte de Oviedo (Spain)
8. Where do you see yourself in five years? Working in an agency?
I would like to work in a agency but I also would like to be freelance.
9. What about in ten?
Ten years is a long time, I don't know.
10. What do you hope to achieve with your art?
I'd like to transmit ideas and make people have fun.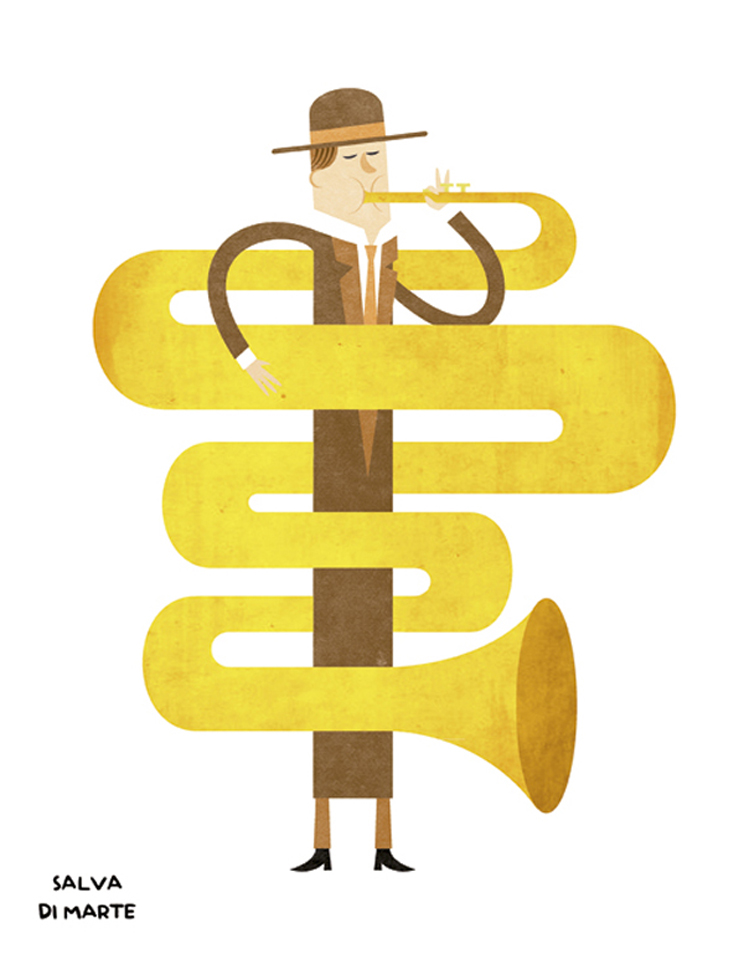 11. Now, tell us a little more about you as a person: what is your favourite food?
That's a difficult question! A lot of food but my mother's food is my favorite.
12. Favourite book?
A lot, but any book of Edgar Allan Poe
13. Favourite genre of music?
Rock (classic, alternative, 50's, grunge…)
14. What are your hobbies?
I like trekking, reading, going to the cinema…
15. If you weren't an artist, what would you be?
Something creative, I like crafts.