Instagram:
@samantha_nicks
Website:
www.samanthanickerson.com
1. What's your story? Where are you from?
I'm Samantha—a 24-year-old freelance illustrator trying to see if I can make a living doing what I love. Before this, I was designing and solving UX problems at Shopify until I left to pursue my passions and forge my own path. I live quite happily in a little house in Ottawa with lots of plants and natural light, my amazing partner Jonny, and our beautiful adopted pup from Turks & Caicos, Leo.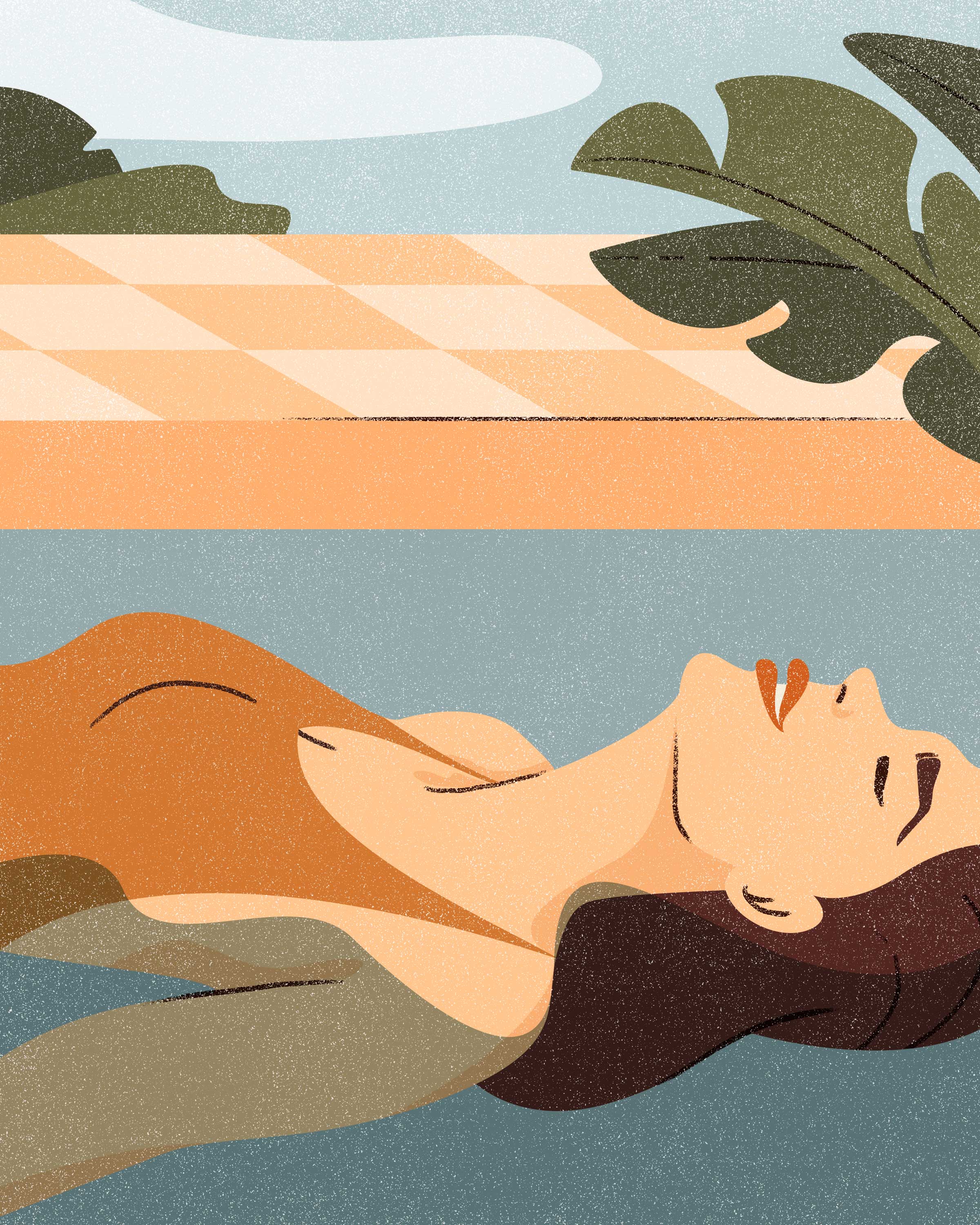 2. Tell us about your aesthetic.
I like to describe my illustrations as "quiet". They're not in your face—they're soft, textured, with lots of organic curves of nature, clean hand-drawn lines, and some simple geometric shapes. I often prefer my colours to be less saturated and more calming and neutral, which tends to feel a bit vintage. I love to use warm, happy oranges, calming blues, and of course lots of greenery. To be honest, I'm really just starting to figure out my aesthetic. It took me a long time to get to a place where I actually wanted to be known for a style. Before that, the fear of missing out was strong with me. Nowadays, I make a lot of illustrations that never see the light of day because they don't feel like a proper representation of who I am. But every now and then there's something that just feels right. I'm like "Yes! That's me. That's an honest illustration." and it goes up on the portfolio. That's starting to happen more often.
3. What is your favourite medium and why?
When I'm not creating digital artwork, I prefer good old coloured pencils and watercolour paper. I love the textures that are possible with this combination.
4. What is your artistic process like?
Once there is a task at hand, I might start with a quick mind map to get some ideas flowing. Otherwise, I'll jump straight to imagining possible compositions. I grab my trusty iPad Pro and Apple Pencil and start sketching in Procreate, using my laptop or phone to pull up reference images when necessary. From there, I bring the sketch into Photoshop and use Astropad to turn my iPad into the best darn digital drawing tool I've ever known. I like to listen to calming music, nature sounds, and creative podcasts while I work. The whole experience is very peaceful for me, which I think transfers into the final piece.
5. Who and/or what inspires your work?
I'm definitely inspired by the natural world—the organic shapes, colours, landscapes, and foliage—but I'm also really inspired by the simple, geometric shapes found in architecture. The thing that inspires me the most, however, is the comfort of simple pleasures. Those calm, quiet, peaceful moments when you really take in your surroundings and just feel grateful for what you're experiencing. That feeling is the most inspiring to me.
6. What role does art play in your life? How does it change the way you view the world?
Art is meditation to me. Whether I'm creating it or viewing it, my mind is calm and focused, and I find peace. It makes me appreciate the world around me.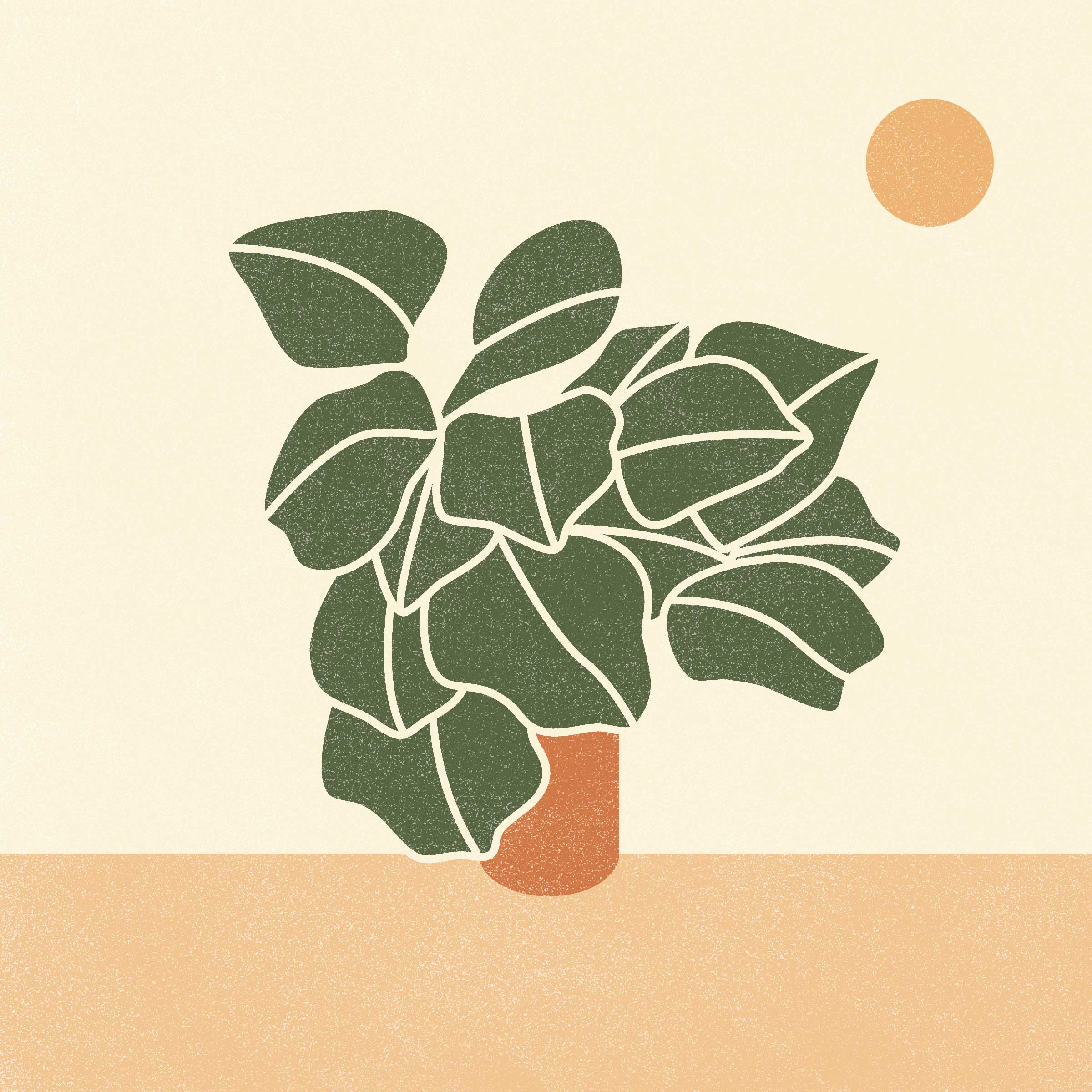 7. Where did you study?
I studied painting and drawing in the BFA program at Concordia University for a year before graduating from the Graphic Design program at the Algonquin School of Media and Design. That was a mouthful.
8. Where do you see yourself in five years?
Maybe joining an agency. Hopefully making a pretty decent dent in my list of ambitions.
9. What about in ten?
Perhaps joining a company again full-time. Somewhere that allows me to continue to grow and challenge myself as an artist.
10. What do you hope to achieve with your art?
I hope to make a comfortable living doing what makes me happy, while at the same time evoking a sense of peace and happiness into those who view my artwork.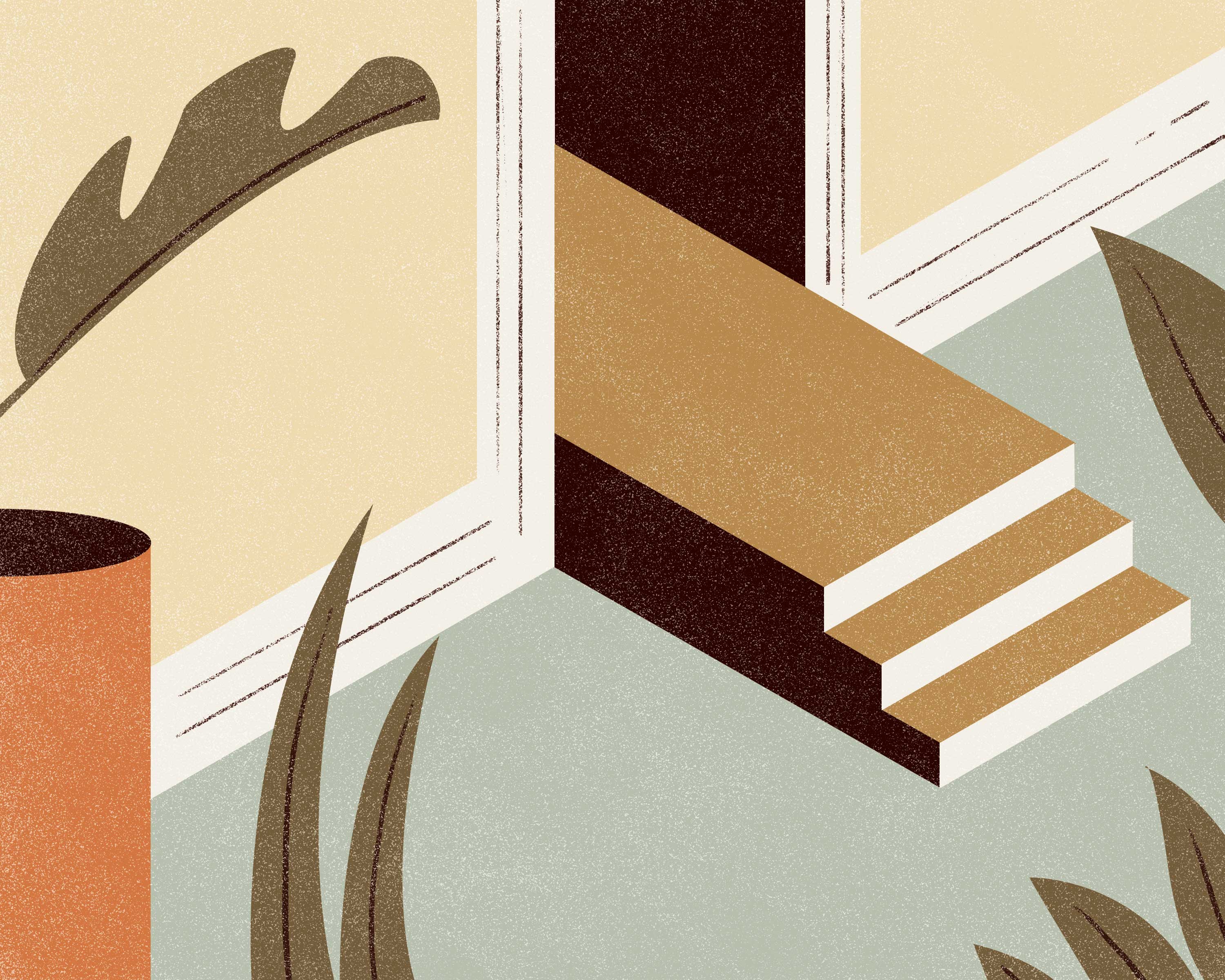 11. Now, tell us a little more about you as a person: what is your favourite food?
I think I'm too indecisive to declare a favourite food, but I certainly get excited about breakfast foods. A continental breakfast, for example, with lots of fruits, croissants, jams, pastries, coffee, and orange juice. Oh boy—how could I say no to that?
12. Favourite book?
Again, I'm too indecisive... but I've definitely read The Hobbit more times than I could count.
13. Favourite genre of music?
There's just too much good music out there to decide something like that. Whether it's Gary Clark Jr, Beck, an old Jazz record, Fleetwood Mac, Leon Bridges, oldies like The Temptations, or the beautiful instrumental melodies of Santo & Johnny... and there's so much more… How could I possibly choose?
14. What are your hobbies?
Hiking/going on nature walks with my partner and our dog is probably my favourite thing to do. Actually, anything that involves being in nature—like photographing wildlife, sketching landscapes en plein air, or just sitting and staring at some beautiful scenery. Camping is another favourite. I also like to cook and look after my potted plants and gardens.
15. If you weren't an artist, what would you be?
I guess I would still be a product designer on a UX team at a tech company—which would be fine—but I couldn't possibly be as happy as I am now. Waking up every day and getting to do what I love is just the most incredible thing in the world. Life is too short to work a job that isn't fulfilling.