Instagram:
@samfredhinton
1. What's your story? Where are you from?
I was born in Somerset, UK. I've grown up in the quiet rolling countryside all my life but I am currently in Falmouth, Cornwall attending University.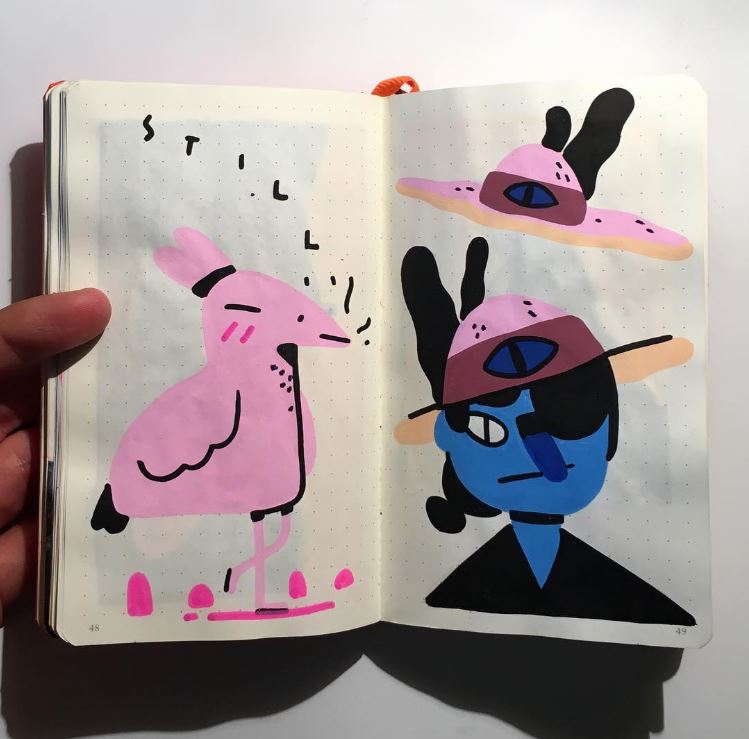 2. Tell us about your aesthetic.
F U N . Lots of bold lines and crazy visuals, simplistic and clean.
3. What is your favourite medium and why?
I'd have to say chunky pen markers. I've found that I can browse for Britain, if we end up in a stationary section that's it. I love the medium because it doesn't allow for any second guessing, what goes on the page, stays on the page. Those silly ideas I have or those little touches I think to make last minute don't have a chance because by the time I realise that it was an absolutely terrible idea it's already set in ink. Yes at the start it was incredibly frustrating and nerve wracking but now it has given me the confidence to attack those silly ideas and make them even sillier. Also, the number of colour options to choose from is a great plus, who doesn't love options!
4. What is your artistic process like?
Relaxed. I spend a lot of my time and effort brewing not just ideas but also teas and coffees, the choice is completely dependent on a number of creative juices I have flowing that day. Then it involves a lot of staring at paper and mind juggling. I know from an outside perspective it can look mighty strange when there is this guy that is just staring blankly at a page and I know that at least within my group of illustrators/creatives I'm the only one that seemingly does this, but I promise you it works! Staring at stark white paper could be compared to turning off the bedroom light and getting into bed at night, it's a friendly void where ideas fester. Currently, i'm working in a Leuchtturm 1917 dotted grid sketchbook for anybody wanting to know, I highly recommend it!
5. Who and/or what inspires your work?
I take a lot of inspiration from my daily life, events, thoughts and feelings. Within my creative life though I take great inspiration from freelancers, designers and book publishers. I have great admiration for anyone that can create and illustrate an original story. Recently I've been drawn towards animators and motionographers, originally looking into animation at university it has always been something I've wanted to pursue.
6. What role does art play in your life? How does it change the way you view the world?
I get a lot of pride with the fact that I specialize in taking my own views and ideas and I can turn them into a visual that people will either love or hate. Art and visuals in general quite often than not can speak louder than words, it's a lot of effort to go through but the end result is always worth it.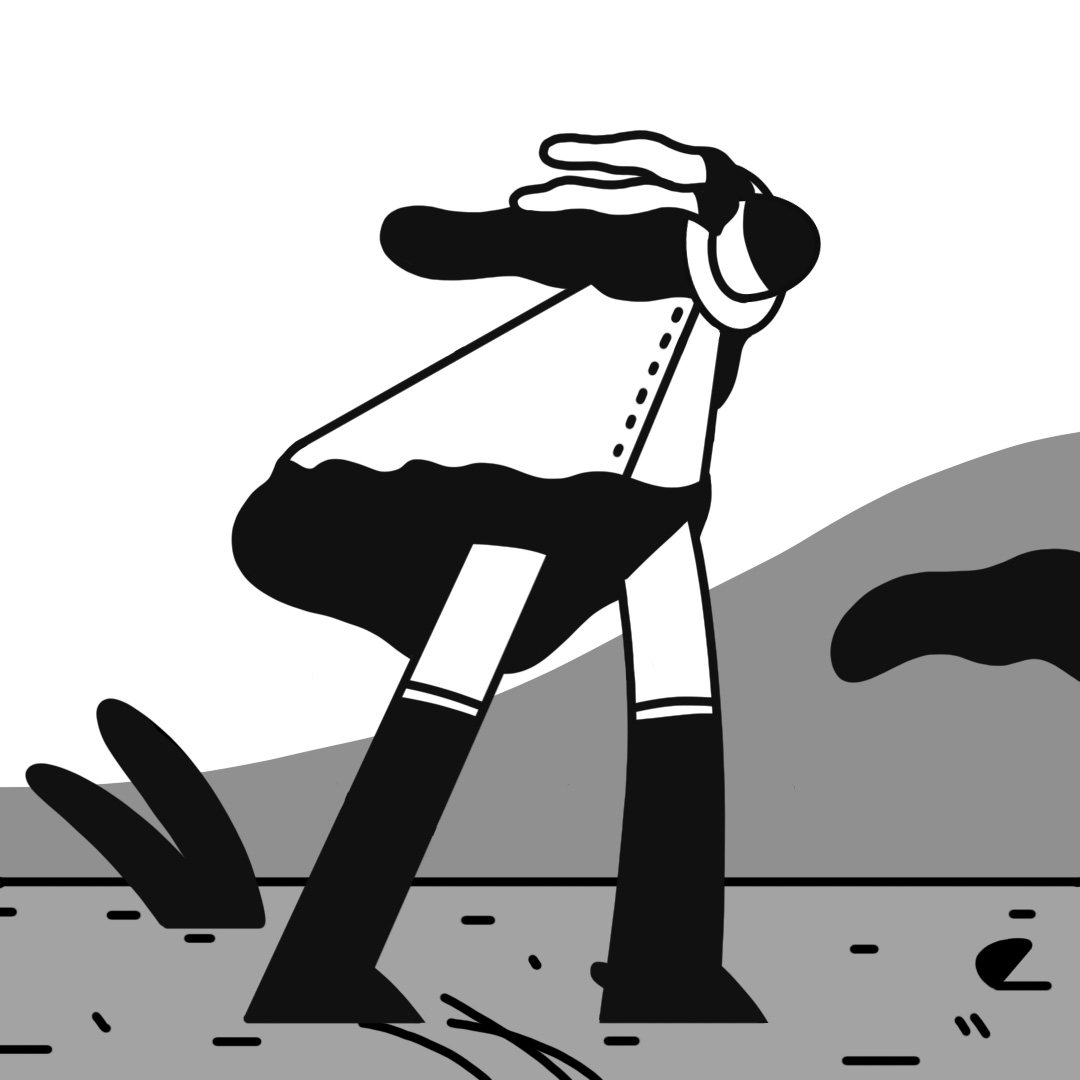 7. Where did you study?
I'm just about to go into my last year studying Illustration at Falmouth University, Cornwall. It's a gorgeous part of the world that might slip under the radar but don't let it!
8. Where do you see yourself in five years? Working in an agency?
My hopes in five years time.. hmm.. i'd like to be a working freelancer creating merchandise and art people can enjoy, collaborating with other creatives and brands (Ideally outdoor brands) perhaps self publishing narratives with a book publish in mind for the future.
9. What about in ten?
Not homeless. Still creating work but for a wider more engaged audience.
10. What do you hope to achieve with your art?
Smiles with a sense of nostalgia, when our minds were still adolescent.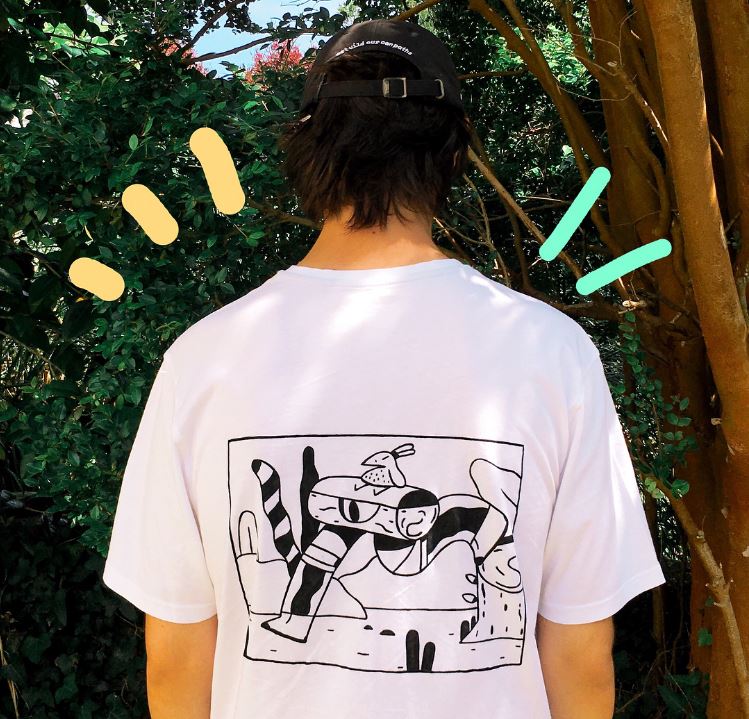 11. Now, tell us a little more about you as a person: what is your favourite food?
Well I have a music playlist called 'Risotto Mix' so i'm gonna have to say Risotto..
12. Favourite book?
"The Tent the Bucket and Me" by Emma Kennedy
13. Favourite genre of music?
Violent Soho, A Will Away, Day Wave, Hazel English and Liz Cooper & the Stampede are a few of my favorites at the moment!
14. What are your hobbies?
Getting out and about when possible with a camera in hand. I get huge enjoyment reviewing a great day in Lightroom editing and then sharing, it's a great alternative for me.
15. If you weren't an artist, what would you be?
I'd still definitely be in the creative field, maybe pursuing my outdoor photography as a career path.