Instagram:
@samonemurphy
1. What's your story? Where are you from?
I'm originally from a large suburban city just outside of Toronto called Brampton. It wasn't a particularly inspiring place and I have no attachment to it whatsoever. The benefit to living in this vacuum is that you're often bored and forced to look for things that truly interest you. I was a socially awkward kid and didn't get to play sports, drawing was free and I was decent at it!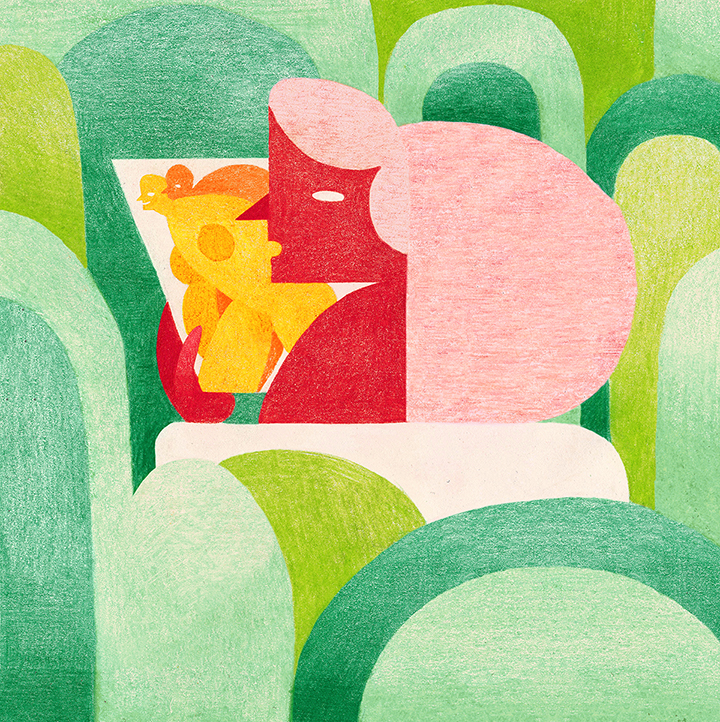 2. Tell us about your aesthetic.
I really like minimalist simple design with super thoughtful colour. I have also always been more attracted to texture and being able to see the human hand/imperfections in work.
3. What is your favourite medium and why?
A lot of my portfolio is pencil crayon or drawing materials but I always have liked messing around with paint too and recently have gotten back into that.
4. What is your artistic process like?
Lately because I'm in design school i'm learning new ways to start projects, research is becoming a larger part of my process. There's a lot of rough work and sometimes that's part is the bulk of it! Of course once and while there is luck and a doodle just turns into something more and it doesn't make it any less special.
5. Who and/or what inspires your work?
I live in Toronto so im pretty inundated with inspiring things. I love the work of my peers that is usually a great motivation. I also look to the past quite a bit too, old books with great design are a good source of inspiration.
6. What role does art play in your life? How does it change the way you view the world?
I'm kind of having a hard time with this question! I mentioned earlier I'm actually back in school for graphic design, I'm trying to combine my illustration world with design so right now its all blending together and is pretty much my entire life haha.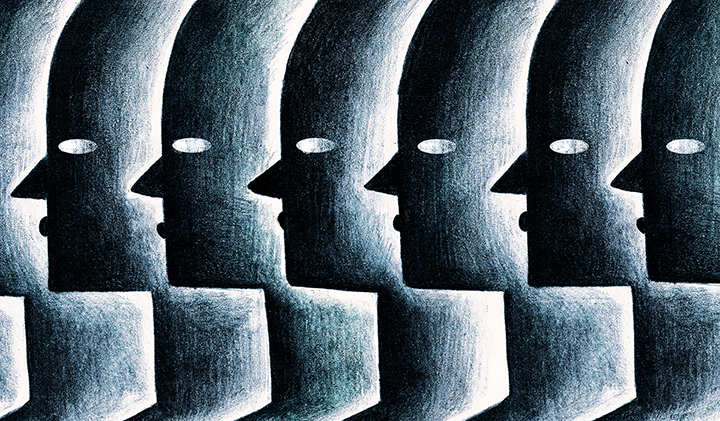 7. Where did you study?
I went to Sheridan College in Oakville and I'm currently at George Brown College.
8. Where do you see yourself in five years?
I really want to be working as a designer and illustrator somewhere but haven't thought too much about where. I probably will not be living in Toronto and I think in five years i'll finally be ready to get a dog.
9. What about in ten?
I definitely have not thought about that far in advance. I mostly just hope to be able to travel by then (have the dough to do so). I mostly just hope to be happy and satiated with life. I think by ten years I'll probably have three dogs.
10. What do you hope to achieve with your art?
There is never going to be a point where im completely satisfied with what im making but I hope to just constantly get better at the things im good at. I want to make work that if it wasn't mine I would really dig it and respect it.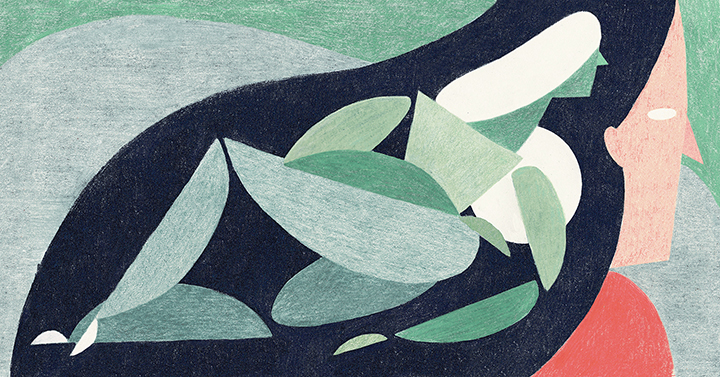 11. Now, tell us a little more about you as a person: what is your favourite food?
Oh man the faves game! I am not good at this I never have faves just lots of loves. I like so many foods. Just like the rest of the universe I love ramen. Noodles make everything better.
12. Favourite book?
I read regularly but again NO FAVES. I just read Testimony by Robbie Robertson and it was pretty good!
13. Favourite genre of music?
I bounce around in the rock and roll genre mostly. I like The Band (see above question).
14. What are your hobbies?
I am into going on big or small adventures. Exploring the great outdoors is a big one for me. Despite the career choice I've made and how I end up sitting inside a lot, I love being outside. I like to read and I also collect old books.
15. If you weren't an artist, what would you be?
I probably would end up working with animals some how. I don't know what I would do specifically but I am an animal person for sure.