Instagram:
@samrodriguezart
Website:
www.samrodriguezart.com
1. What's your story? Where are you from?
My name is Sam Rodriguez and I am from San Jose, California. I began obsessing over images at the age of 12 when I wanted to be a graffiti artist. I did that throughout the 90's and later became interested in illustration in the 2000's. I love typography, portraiture, and photography.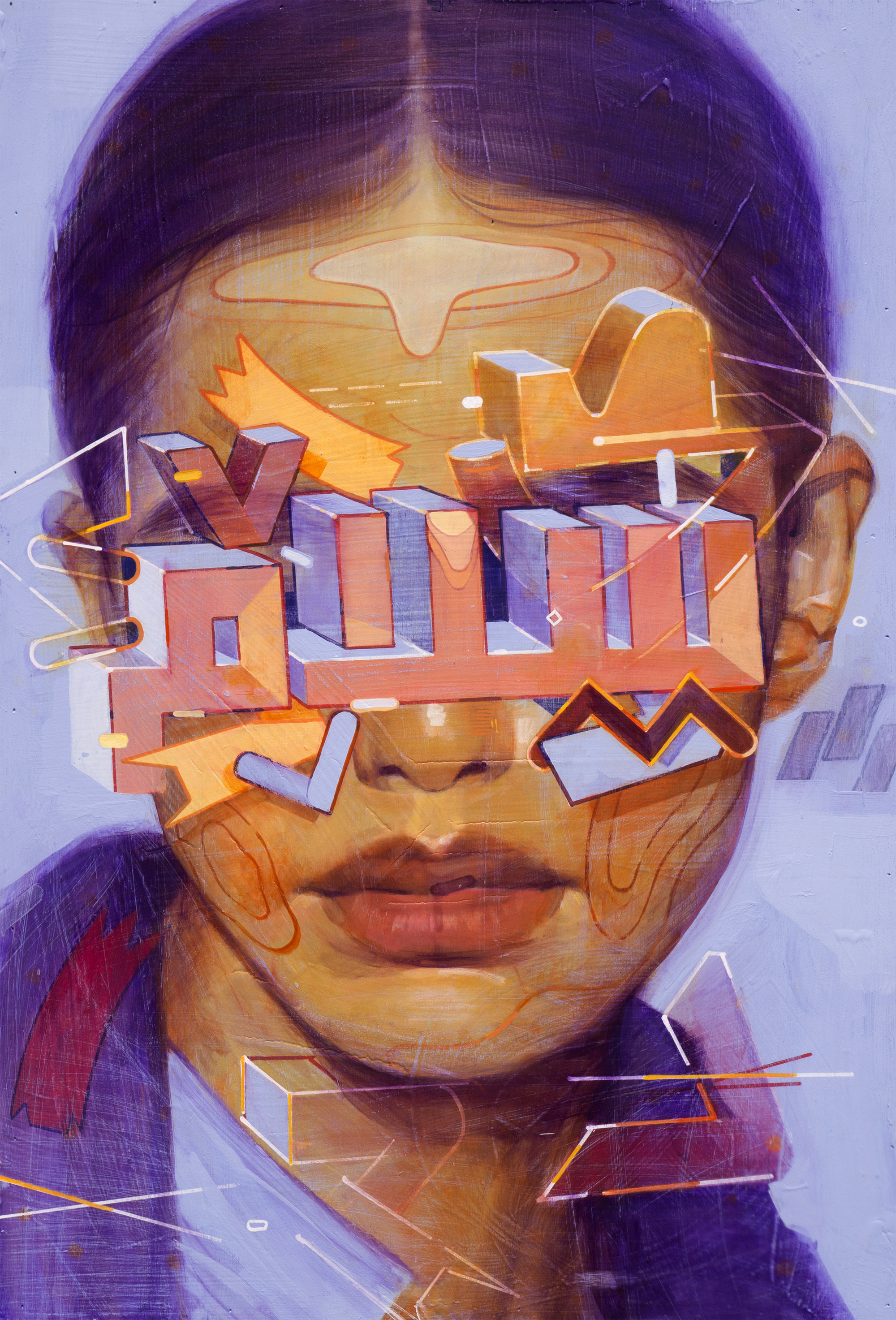 2. Tell us about your aesthetic.
I call my portraits Type Faces. I think typography, patterning, fashion, and facial expressions convey messages on their own. I enjoy digging through these signals and remixing them into a completely new sight.
3. What is your favourite medium and why?
My favorite medium is paint because there are so many visual notes you can explore. It provides a versatile platform for telling a story through tone and color.
4. What is your artistic process like?
I take a lot of photos, and also collect a lot of clippings. I think I am similar to some DJ's who collect vinyl records and other sound bytes. Most times I collect these clips and won't use them until later unless I am doing a project that is site specific, then I will intentionally grab photos that feed into that given context.
5. Who and/or what inspires your work?
Music is a heavy inspiration. I especially like artists like Prince who are not so easy to label since they mix so many styles. Some fashion photography inspires me as well, mostly for color schemes though.
6. What role does art play in your life? How does it change the way you view the world?
Besides my wife, daughter and extended family, art is all I do. It is both my career and hobby I guess, haha. The more I immerse myself into the process of looking, I realize that there aren't very many definitive labels.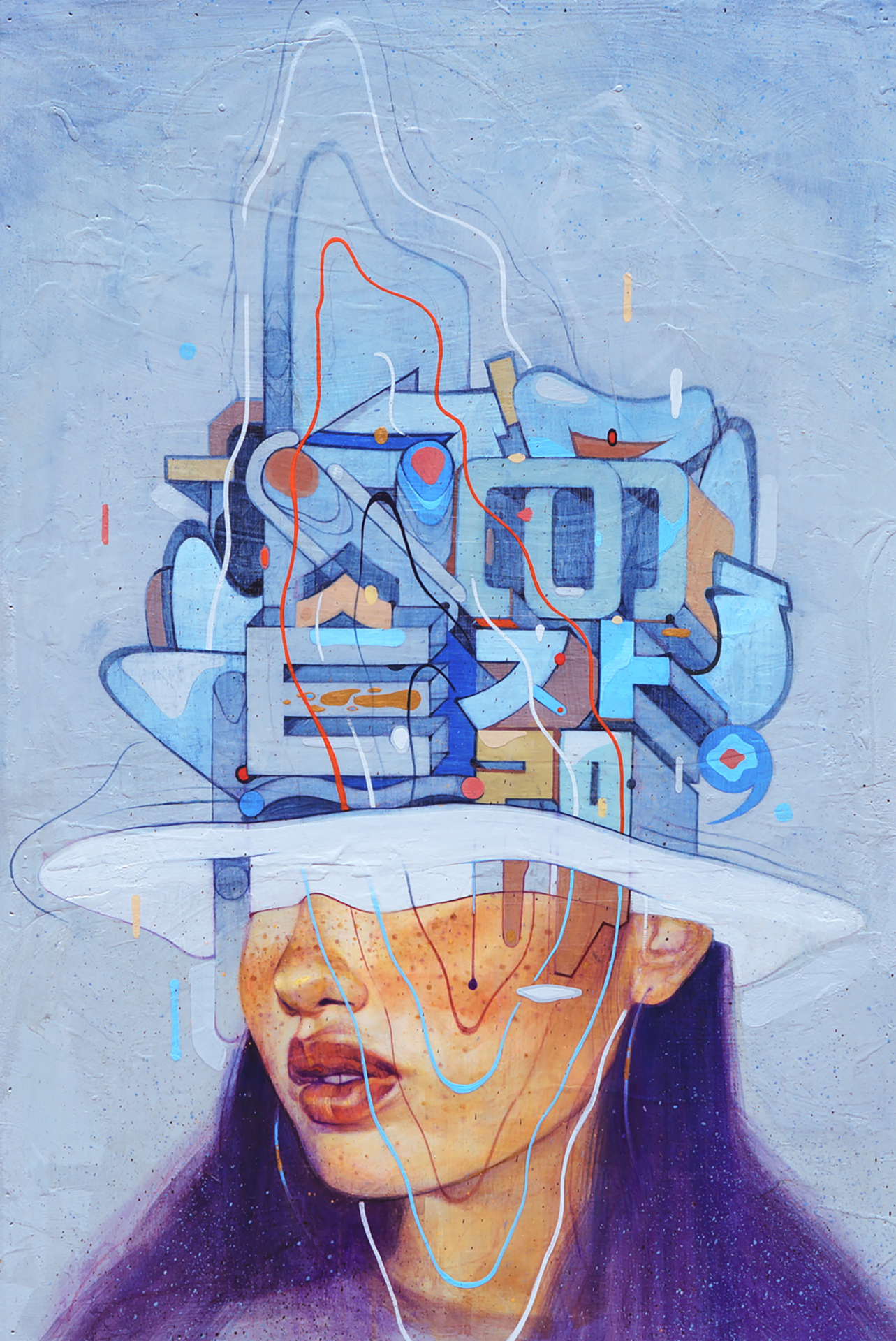 7. Where did you study?
I studied in the Bay Area (San Jose, San Francisco, Oakland) streets during the 90's and then California College of the Arts (San Francisco) in the early 2000's.
8. Where do you see yourself in five years? Working in an agency?
In five years I would like to see my current series 'Type Faces' on tour. That means going to different places and making art based on what I learn about the region and exhibiting the pieces for those communities.
9. What about in ten?
I would like to continue developing as an artist and begin creating monumental permanent sculptural public artworks.
10. What do you hope to achieve with your art?
I hope to inspire others in whatever practice they may be in. If I can make a small contribution to society in a creative way, I will be happy.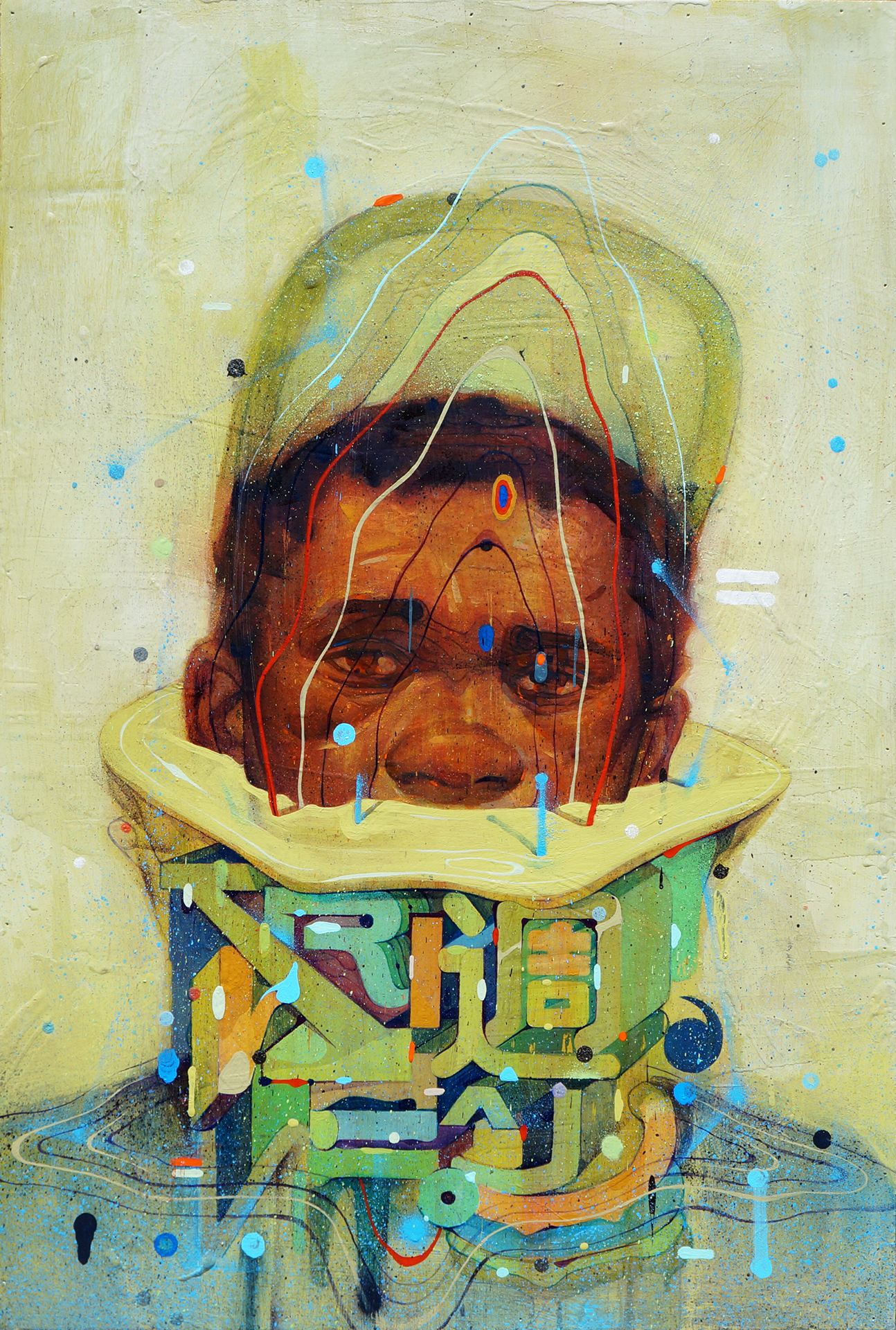 11. Now, tell us a little more about you as a person: what is your favourite food?
I don't have a favorite food, but right now i'm really into indian cuisine.
12. Favourite book?
Invisible Man by Ralph Ellison.
13. Favourite genre of music?
No favorite genre, just moods haha! Today I am listening to Morris Day and The Time.
14. What are your hobbies?
My hobby is drawing! Haha!
15. If you weren't an artist, what would you be?
I would be interested in exploring the fields of either Engineering, Anthropology, or Science.