Instagram:
@sandra_fiz
Facebook:
www.facebook.com/SandraFiz29
Behance:
www.behance.net/sandrafiz
Website:
www.sandrafiz.com
1. What's your story? Where are you from?
Hi! I´m Sandra Fiz, a Spanish illustrator based in Madrid. I've studied different things all related to arts and after a few years working as a graphic designer, I continued to develop my career as an illustrator.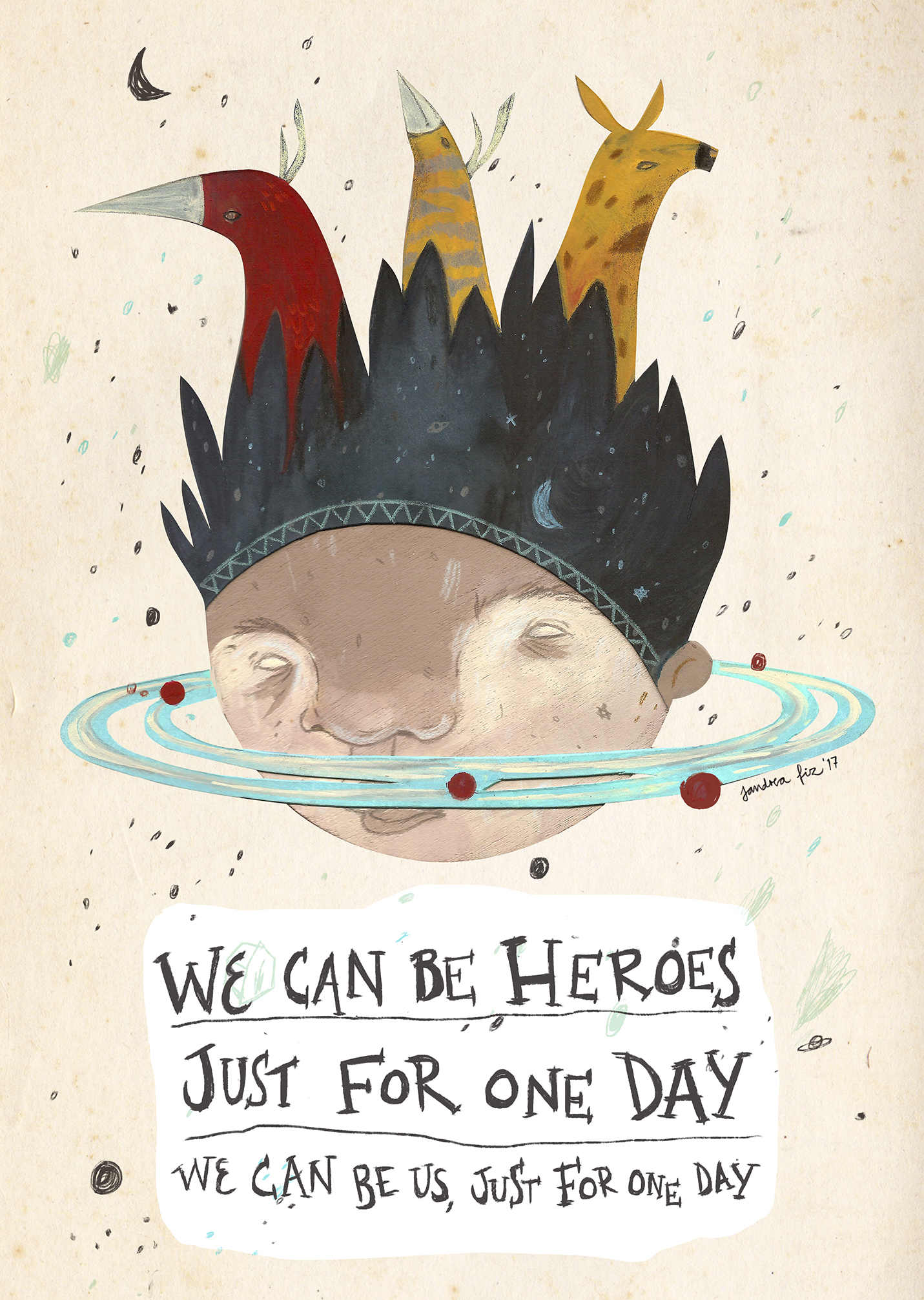 2. Tell us about your aesthetic.
My aesthetic is usually colorful and features nature themes most of the time. Greenery is always present in every work I do. Lately I've been working with a main theme, which is the tribes and folks all over our planet. There are amazing costumes all over and they are really inspiring. With this I´ve created a universe where characters collide with magic galaxies where the nature is still present.
3. What is your favourite medium and why?
Acrylic and watercolor pencils. After trying different mediums, I´ve stick to these ones because its the best that fits my needs when I need to express an idea. It also allows me to keep the drawing and lines as the principal touch of my images.
4. What is your artistic process like?
Once I have the theme I have to work with, I always try to make a research so I can get to know a little bit more about it and thus gives me the chance to find new points of view and little details that makes every work way more special. When I´m done with the research, I do some sketches and then I get into the final drawing, I reckon that I´m quite inpatient sometimes! :D I always add things that come to my mind but were not in the sketches. That´s the best part of it, when your imagination has started up and it keeps adding new ideas during the process!
5. Who and/or what inspires your work?
Above all nature. I really feel peace and fullminded when I travel and or when I´m surrounded by places with lush nature, and since traveling is not always possible, I try to explore new places by google maps. I love those green and humid atmospheres that have a touch of mystery and magic.
6. What role does art play in your life? How does it change the way you view the world?
For me art its to get to see the world from the eyes of different creators. Art its a way of escaping the reality and search different perspectives that you won´t ever reach on your own, and we need sometimes someone to remind us that the world is not just a tree, for instance, but a whole world and homeland for small creatures that live in that tree, which at the same time is connected to the deeper ground of our planet.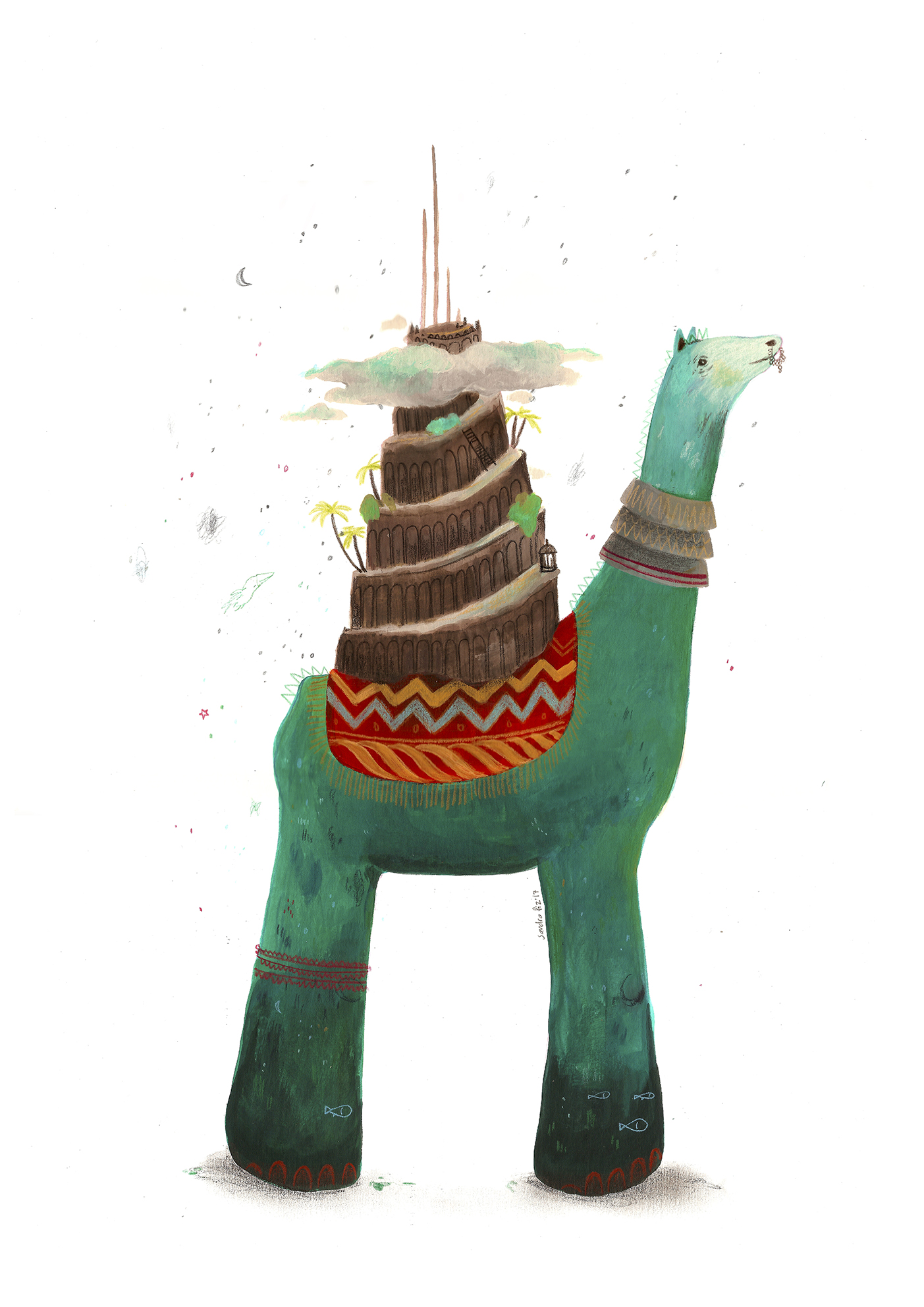 7. Where did you study?
I´ve always studied in my city, Madrid, but I´d love to work abroad, I love traveling and getting to know new cities and be a part of their population.
8. Where do you see yourself in five years? Working in an agency?
I see myself with a more developed career, probably yes, working in an agency since I´m currently searching for one. I see myself working hard and enjoying my career, imparting workshops, traveling to different places to make the researches more valuable and collecting all these experiences in every work I do.
9. What about in ten?
Wow! That´s a tough one, but basically same thing than 5 years, but more developed, travelled, self confident and consolidated.
10. What do you hope to achieve with your art?
Well, I hope to catch readers and viewers mind with my language and reach out for their souls to transmit a powerful message. I guess this is every illustrator´s aim.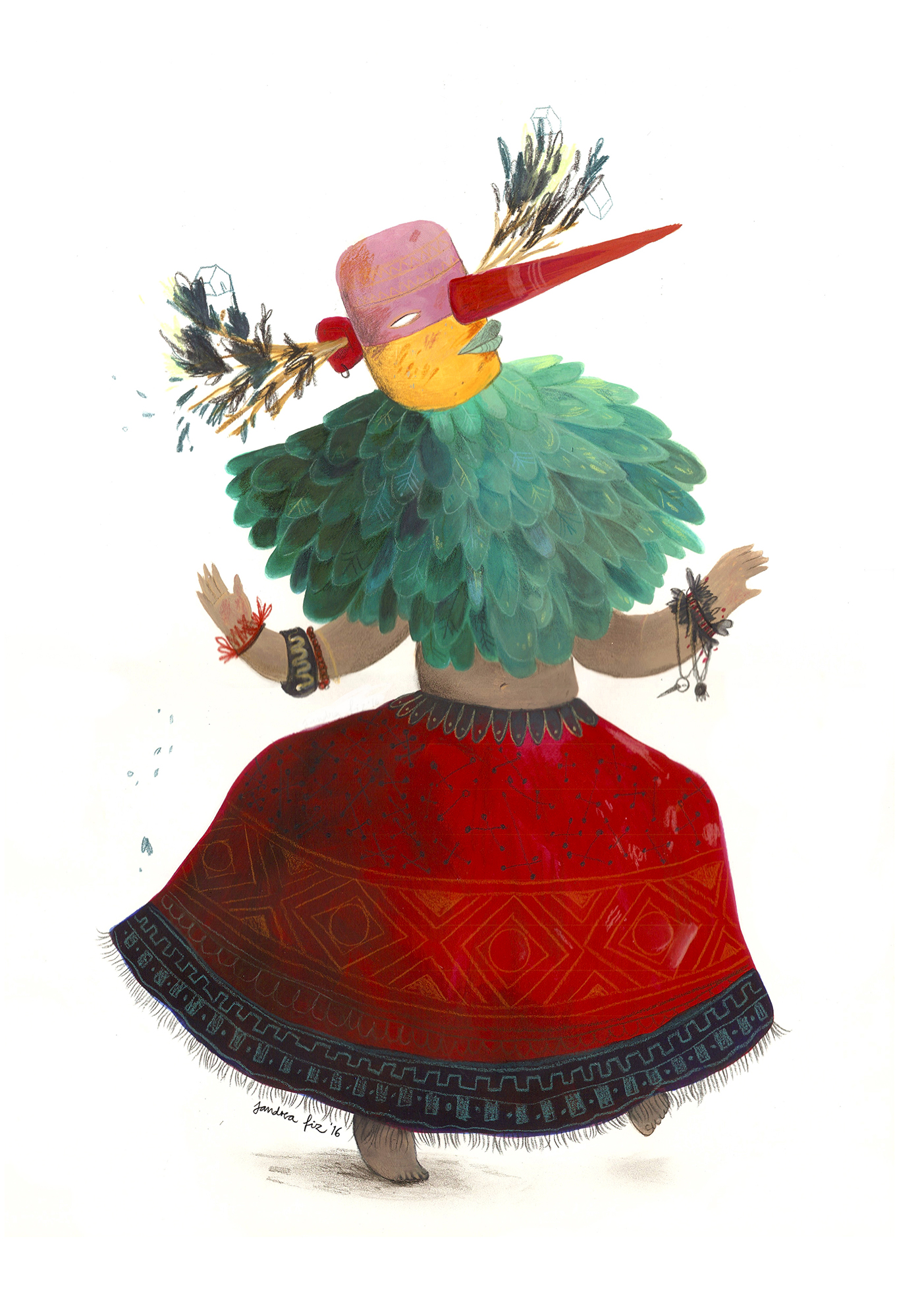 11. Now, tell us a little more about you as a person: what is your favourite food?
I´ve became a healthy food person lately, and I´m enjoying a lot veggies and fish, but definitely one of my fave foods is a basic one: tortilla de patata (Spanish omelette) and gazpacho.
12. Favourite book?
Is hard to point out just one, so I´ll say two that I´ve readed recently: O meu pé de laranja lima (My Sweet Orange Tree) by José Mauro de Vasconcelos and L'Écume des jours (The Foam of Days) by Boris Vian.
13. Favourite genre of music?
II´ll say Samba cause it always cheers me up when I feel down.
14. What are your hobbies?
Music, traveling and plants. And if its possible, traveling while listening to some music to one of this tropical weather places, where flora and vegetation surround every single point of view.
15. If you weren't an artist, what would you be?
A permanent traveller.