Instagram:
@sandrarilova
Website:
www.sandrarilova.com
1. What's your story? Where are you from?
Hi! my name is Sandra Rilova and I am an artist and illustrator based in Burgos, Spain I grew up in a small village in the north of Spain. As a kid I was always doing all sorts of creative things and try not to get bored, but I founded my village too tiny so at the age of 11 I moved to the nearest city and lived in a school with nuns and more girls. Living there for several years my passion for drawing and telling stories made me choose to go to Bilbao, to the University of Fine Arts. When I graduated I moved to Barcelona to continue my studies in Production design. ESCAC and Children's illustration, EINA School of Art and Design.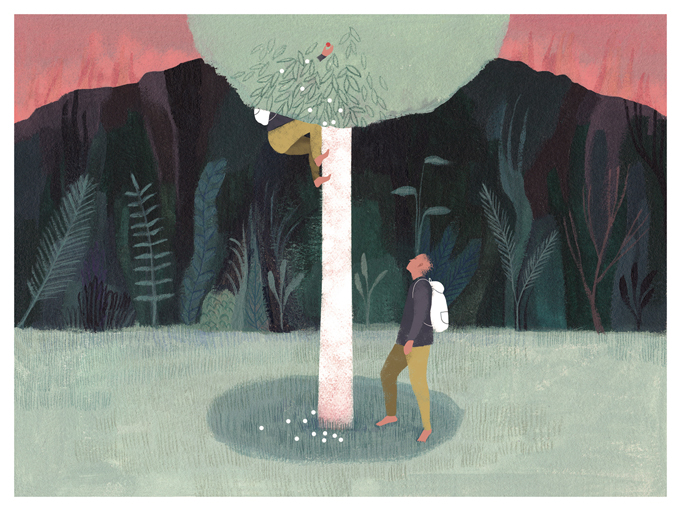 2. Tell us about your aesthetic.
My style is charactized by atmospheres and desaturated colors. I work around dreamy images using symbolism around topics like cruelty, fear. I am interested in creating narrative illustrations, so the viewer can search for his own role or interpretation.
3. What is your favourite medium and why?
I cant pick just one technique, I like to experiment with different mediums such as gouache, watercolors, pencils and for some time now I started drawing in photoshop.
4. What is your artistic process like?
It depends on the project. When I get commissioned work for example, I read it through a few times and I write down the ideas that came up to my mind. Then its time to draw, choose and discard ideas...but I don´t really draw too much, some thumbnail sketches are enough. I can picture in my head what a finished illustration would look like, although sometimes they are more vivid than others. Personal projects are slightly differents. You are totally free, so it is a good opportunity to speak about your worries, fears or desires.
5. Who and/or what inspires your work?
As everyone else my own exprerience , my daily life, childhood memories, people around me... Apart from that I get inspired by cinema or literature, architecture, nature... I try to observe what happens around my world and read as much as I can.
6. What role does art play in your life? How does it change the way you view the world?
I often go to exhibitions, It is important to see what other artists are doing, to keep in touch with it. Not just illustration, but cinema, painting, design... Art is a universal language and plays a big role in our life. It allows us to communicate with others, share different ideas, thoughts... From my point of view this is one of the most beautiful things of this profession.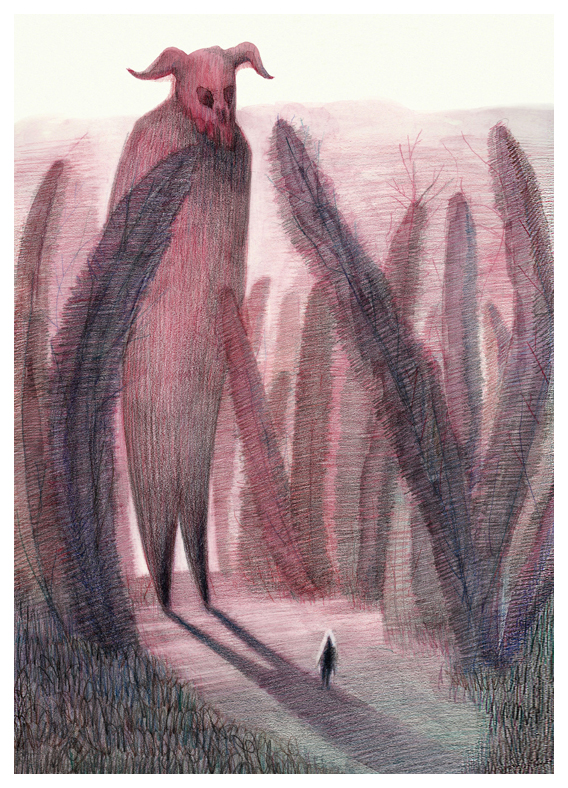 7. Where did you study?
I studied Fine Arts in Bilbao, Spain. It was an enrichful experience with really good teachers and colleagues. Then I moved to Barcelona to follow another passion, cinema! I attended at ESCAC to study Production design. I don´t regret that decision but I missed drawing so much, I discovered illustration two years ago and I started studying a Postgraduate Children's illustration, EINA School of Art and Design, Barcelona.
8. Where do you see yourself in five years? Working in an agency?
I am not really sure, but I would like to make illustration my way of life, mixing commisioned work with my personal projects. Being represented by an illustration agency could help me to promote my work and it gives you the opportunity to deal with different clients on very different projects, and that's fun!
9. What about in ten?
Growing personally and proffesionally. And why not also living in the countryside working in my studio and surrounded by my loved ones?
10. What do you hope to achieve with your art?
To make someone feel an emotion.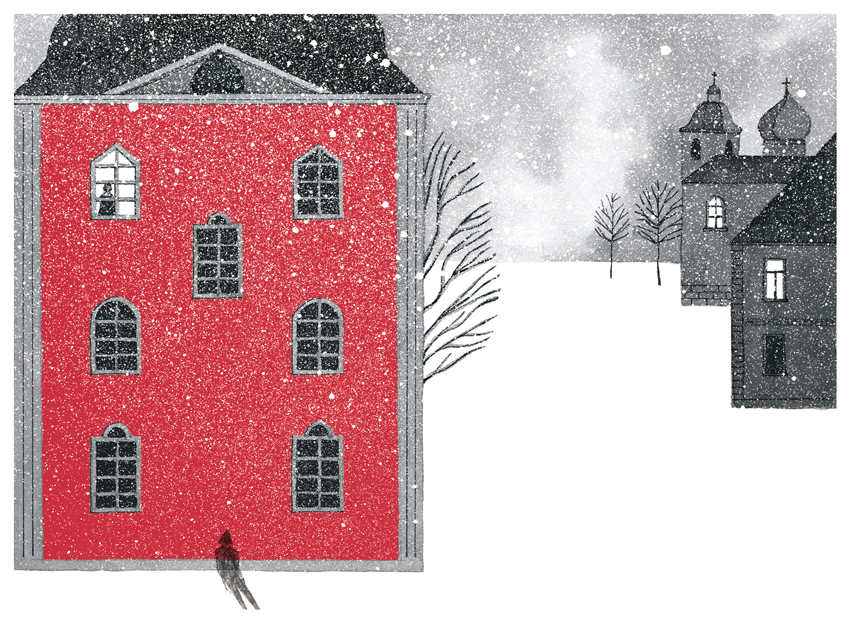 11. Now, tell us a little more about you as a person: what is your favourite food?
I really enjoy cooking. This is the perfect moment to switch off the work. But what I most like it's my mom's meals.
12. Favourite book?
Italo Calvino's trilogy that comprises The Cloven Voscount, The Baron in the trees and The nonexistent Kinight.
13. Favourite genre of music?
There´s a lot of genres that I like and I pick one depending on my mood. I can choose from classical music to rock, indie or folk. In this very moment I am listening Heartbeats song by José González.
14. What are your hobbies?
Going to the library to discover rare and old books. Buying more books when I can. Board games. Embroidery. Going on adventure with my dog and travelling, there are so many places I want to visit!
15. If you weren't an artist, what would you be?
I can't imagine my life without drawing, but probably I would be a teacher.