Instagram:
@santinocalworks
Linkedin:
www.linkedin.com/in/santinocalvo
Behance:
www.behance.net/santinocalvo
Dribble:
www.dribbble.com/santinocalvo
1. What's your story? Where are you from?
I'm an Italian boy with a big passion for the world. Matter of fact, I've been living in Tallinn, Estonia, for almost two years now.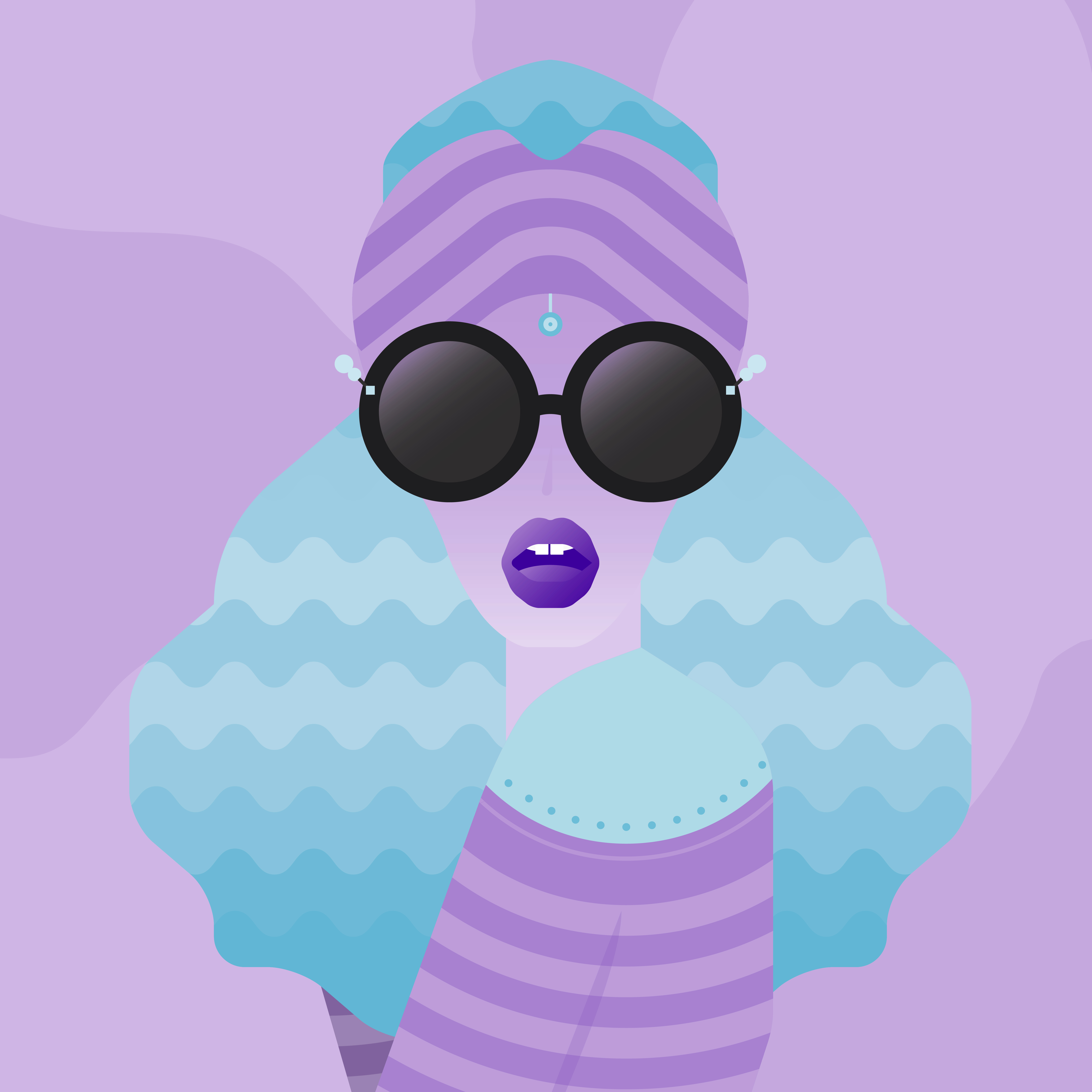 2. Tell us about your aesthetic.
I'm a great fan of geometry, symmetry, patterns, and balanced shapes. At the same time, I love color: pastels and solid tints are my way to go, but I sometimes indulge in creating more articulate gradient-based schemes.
3. What is your favourite medium and why?
Computers and graphic tablets all the way. The reason behind it is simple: I'm quite bad at "traditional manual drawing". Naturally, I do sketch some quick guidelines for myself, but I proceed to mercilessly disavow them once the whole process is complete!
4. What is your artistic process like?
Daily, I look at tons of photographs: portraits, editorials, whatever. They're generally the main trigger starting the creative process in my mind. I alienate myself from the rest of the world and start shaping up the final product in my head. It's an awkward way to put reality on hold for a while, but it's quite enjoyable for me, too. When my thought process proves successful, I start putting pen to paper and subsequently digitalize it all.
5. Who and/or what inspires your work?
People are my biggest inspirational source. Whether I'm drawing or taking pictures, I feel most at ease when people are incorporated into my work. I am a sucker for high-end, bold visuals, and that's why most of my illustration work is fashion-related.
6. What role does art play in your life? How does it change the way you view the world?
A healing one, to be quite honest. I don't have a precise definition of art, but what I do know is that whatever I find visually pleasing helps me forget all the horrible things in the world, it's like a private dimension and a safe place at the same time. Mawkish, but it's exactly the way it is.
7. Where did you study?
In Rome, Italy. I originally was going to be an interpreter, but after getting my language degree I decided that wasn't really for me, and that's when I started studying design immediately after. My love for languages is undying, but so is the one I feel for design. As of today, I feel more complete, having put together my two passions.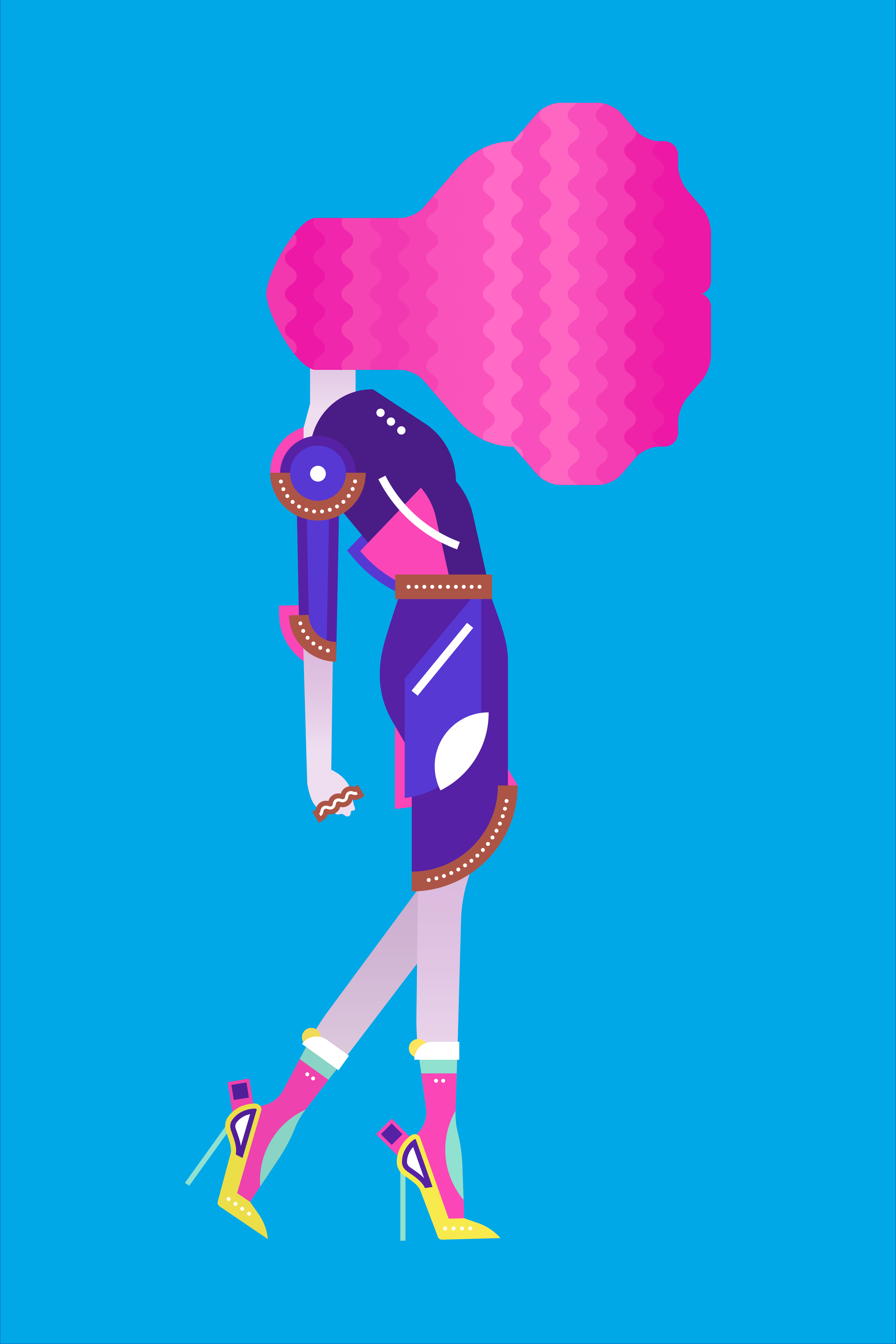 8. Where do you see yourself in five years? Working in an agency?
In a beautiful working space that has lots of white all around. And plants, loads of pretty plants. Not necessarily an agency, as agency work can be quite stressful and repetitive.
9. What about in ten?
In a place similar to the one described above, but prettier. Possibly with a swimming pool right in the middle of it, and light leaking through beautiful glass walls.
10. What do you hope to achieve with your art?
I hope to generate positive feelings in people, and curiosity, too. I would love for whoever's looking at my work to take some time and analyze all the tiny details that I like to put into my work. Someone's time and interest beyond a superficial look would already be a major achievement for me.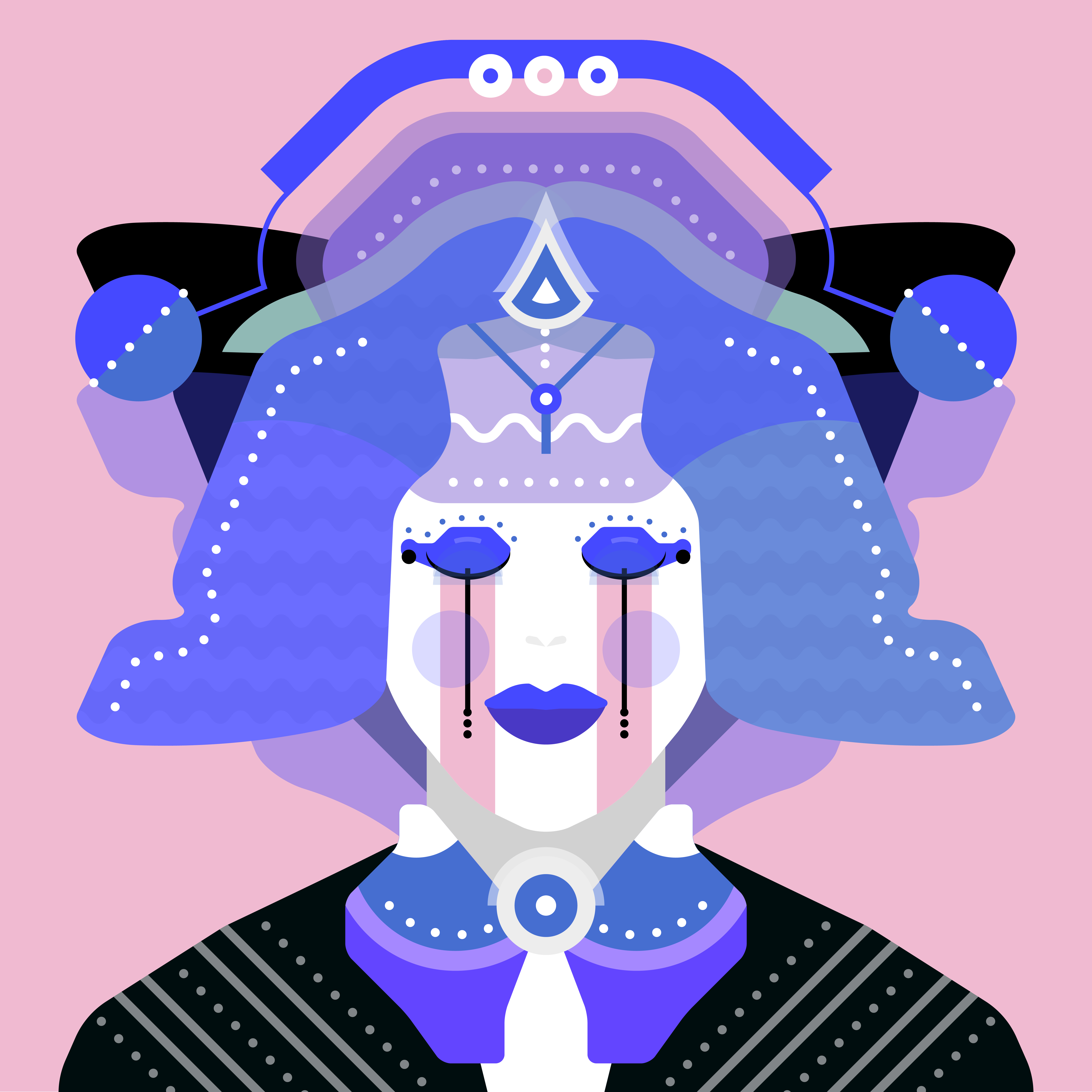 11. Now, tell us a little more about you as a person: what is your favourite food?
Stereotypical Italian here: pizza. Thick, thin, with meat or fish, doesn't really matter. I swear I could have pizza night and day, and possibly there have been many days when I actually have.
12. Favourite book?
That has to be "Sulphuric Acid" by Amélie Nothomb, I believe. It's a completely bonkers story that never fails to stimulate my imagination. Also, "Kitchen" by Banana Yoshimoto speaks to my soul, which tends to go to dark and weird places quite often.
13. Favourite genre of music?
Pop! From all generations. I live for synthesizer sounds and big, loud bangers. Let's put it this way: I tend to consider the Pet Shop Boys as a sort of spiritual guide.
14. What are your hobbies?
Singing, and acting. Both activities usually take place at home, and the audience consists of myself only.
15. If you weren't an artist, what would you be?
A singer or an actor, not operating at home only, hopefully. Some people tell me I might've been a good lawyer for my speaking skills, so who knows.