Instagram:
@sara_ccroche
1. What's your story? Where are you from?
Hi, my name is Sarah Barcelo, I'm 22, and I live in Bordeaux in France. Currently in a transitional period, where I'm looking for a tattoo apprenticeship. As far back as I can remember I've always loved drawing and art in general. It has then was obvious to direct me to an artistic field.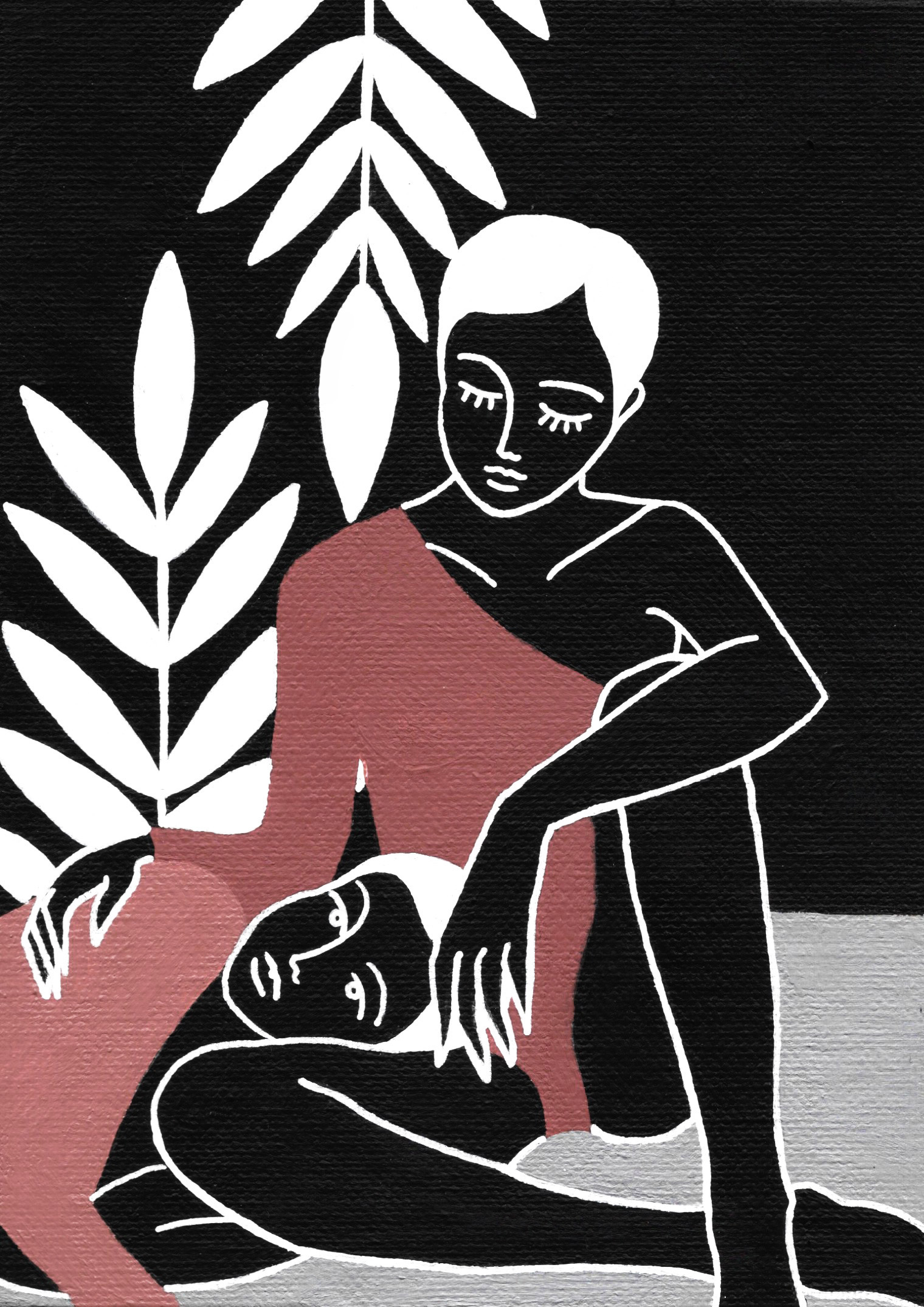 2. Tell us about your aesthetic.
I would say that despite an abundance of details, I stay in a pared-down style. My aesthetic is quite linear, dreamlike and feminine. Black and gold are my predilection colors. In painting, I use the negative a lot, it's a way of filling the space. But especially, the black allows the highlighting of any color. Thus, the image is more attractive and impactful. While remaining soft.
3. What is your favourite medium and why?
I have two, I can not make a choice between them. Since always, the black felt. I really like the fact of being able to vary the thicknesses of line, and thus be able to give more life to the drawing. But it is especially a basic essential, which allows one to draw almost everything, with different kinds of effects. And recently, acrylic. It's a really relaxing technique to practice. Which allows me to enlarge the size of my supports. And being a lover of color patches, I really appreciate.
4. What is your artistic process like?
Not very organized alas! The final result is often due to chance. I start drawing quickly in a sketchbook, ideas that come, usually understandable only by me... Once I like something, I transpose the semi-final idea on tracing paper (love this medium)or another paper, then I add some more modifications. And finally, I start working on the final support. Again, the final details are always random without premeditation. And then, it makes or breaks. Most of the time, it's positive.
5. Who and/or what inspires your work?
It's not so much who, but what. Many things. The art of tattooing mainly. Painting and sculpture, especially the period of rebirth, for the beauty of the body and the sweetness of the faces. Religious icons, for the feeling of serenity they provide. But also the minimalist style for its simplicity and purity. And of course, the woman in general, her body fascinates me, there are so many ways to represent her beauty. It is an infinite subject. Just like nature and plants, so beautiful, strong, captivating, infinite.
6. What role does art play in your life? How does it change the way you view the world?
Art is an integral part of my life. I don't live on that yet. But there is not a day when I don't draw or think about future illustrations. It is for me first and foremost a way to relax, to keep me busy without being a constraint, I can spend hours on a project without seeing the time pass. I think it allows us to notice small details of everyday life that others would not see. To appreciate really simple things, and to brighten up what surrounds us. Be careful, I'm not saying that only «artists» have this vision of the world. But they are more susceptible to it. I spend my time imagining how this or that thing is seen around me, could be integrated into an illustration.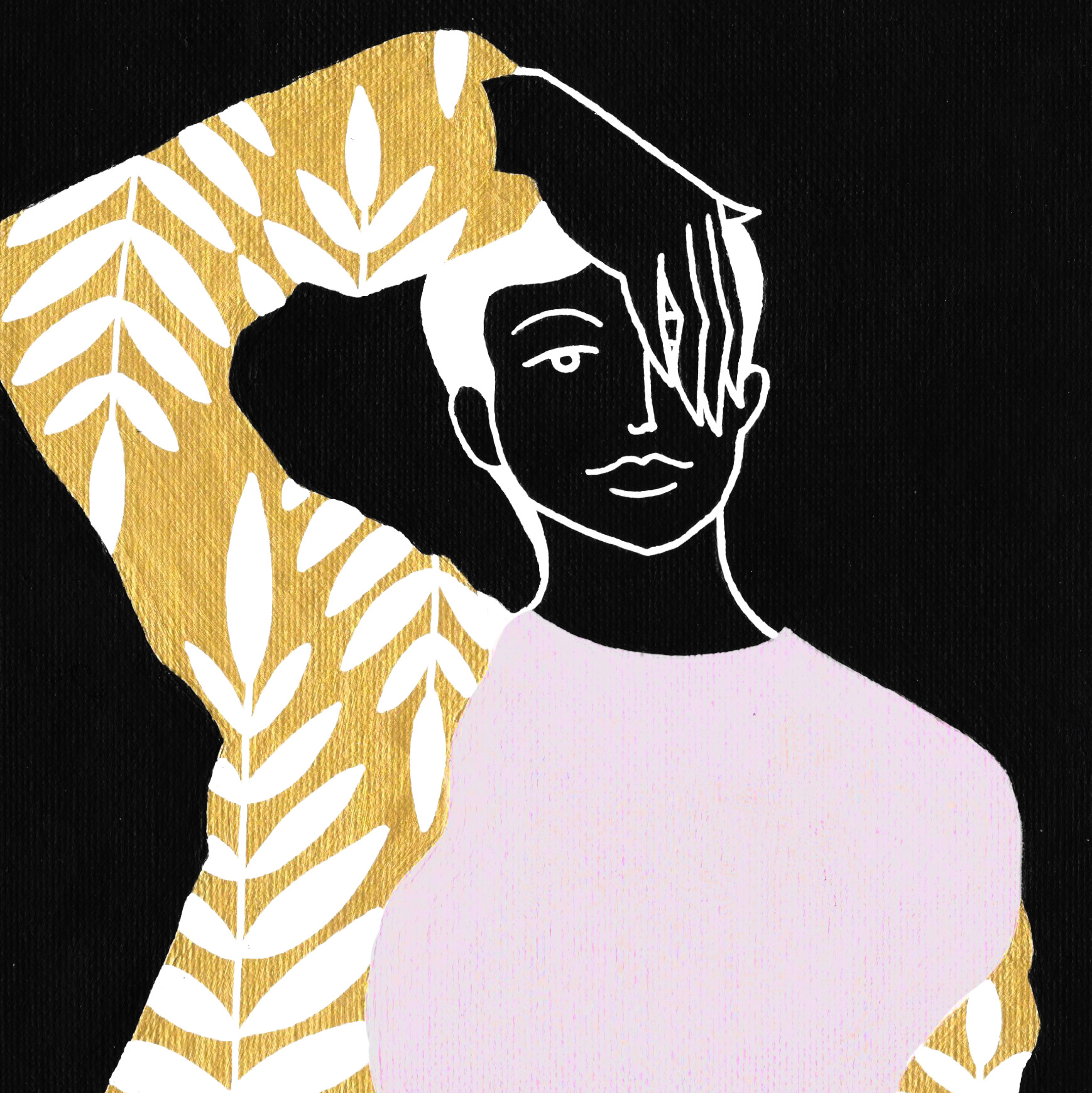 7. Where did you study?
I studied two years of Graphic Design at ECV Bordeaux.
8. Where do you see yourself in five years?
I don't really know, let's say that I would very much like in 5 years to be well settled in my private life and live an artistic career. Tattoo artist, but not only, expand my skills in illustration.
9. What about in ten?
My long-term project would be, why not, to open a kind of gallery/shop/workshop/tattoo parlor. This would allow to vary the disciplines, help develop and discover new talents.
10. What do you hope to achieve with your art?
Honestly, I haven't really thought about it. To please people, as well as myself. To improve myself, to evolve and be proud. I don't necessarily want to send a message, but rather to pay a tribute to the woman. Add something beautiful. And I prefer that everyone thinks and feels what he wants, as long as he is interested.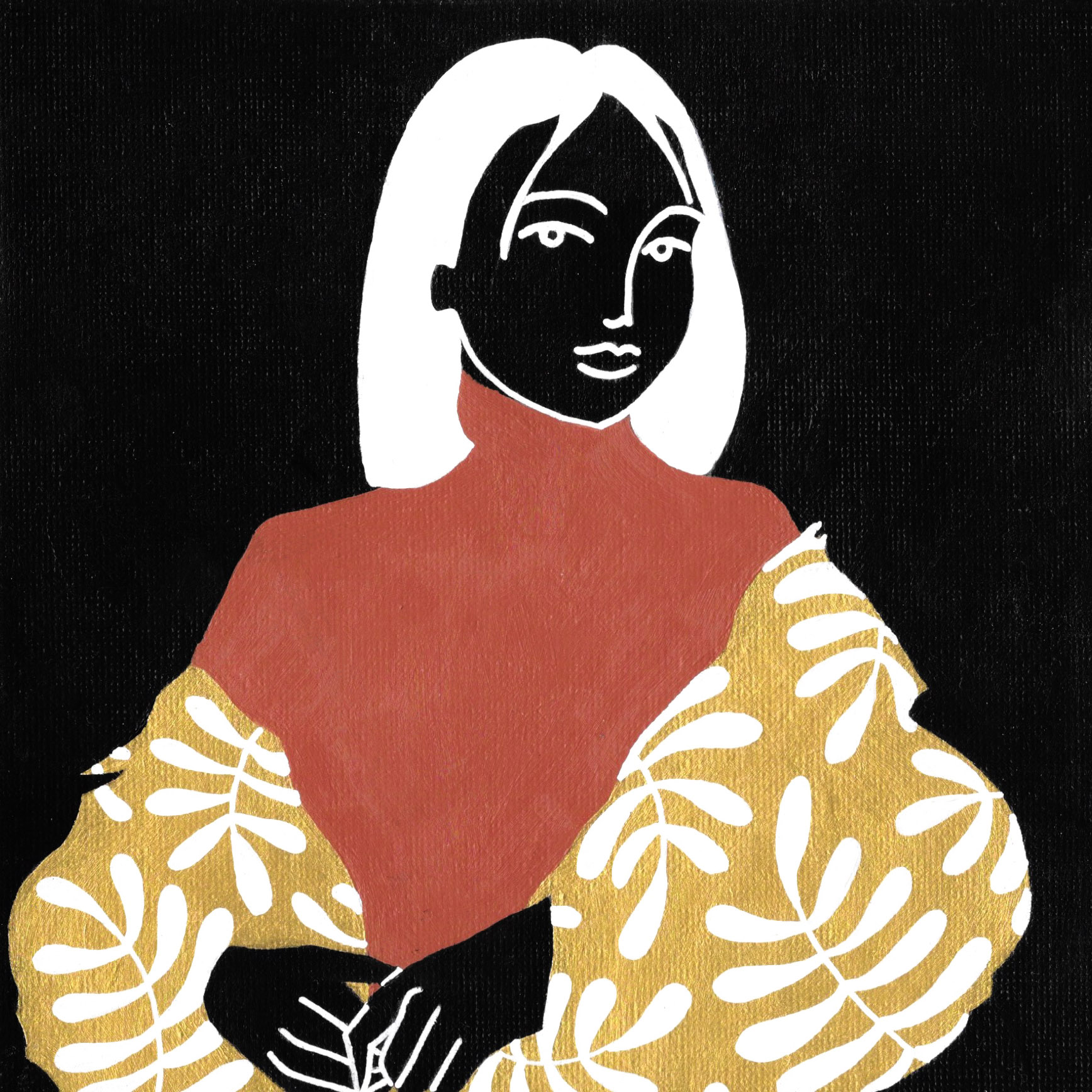 11. Now, tell us a little more about you as a person: what is your favourite food?
The potato omelette, or the pad thai, hard to choose!
12. Favourite book?
Alice's Adventures in Wonderland, by Lewis Carroll.
13. Favourite genre of music?
I'm pretty eclectic, I listen to almost everything. It varies with time and mood. I love psychedelic rock, indie rock, folk, classical, reggae, pop, alternative music, dub, spiritual music, electro, new wave. And still, others that don't come to mind immediately.
14. What are your hobbies?
Well ... Drawing especially, I spend most of my time on that. I also discovered a great love for linocut. Otherwise, I sleep, I love sleeping.
15. If you weren't an artist, what would you be?
At one time I would have liked to be an interior designer. It's still in the field of the arts. I think I could never imagine going out of this context.