Instagram:
@saragironicarnevale
Behance:
www.behance.net/saragironicarnevale
Website:
www.saragironicarnevale.com
1. What's your story? Where are you from?
My story began in the warm and wonderful Southern Italy, more precisely in Naples, the city where I was born. Till the end of high school I lived not so far from there, in Caserta and, 5 years ago I moved to Turin where I currently live. Drawing has always been my passion. I know that everyone who does this job says the same thing but I think it's funny that I'm doing exactly the same things that I was doing when I was a child. Just that now I can color inside the lines.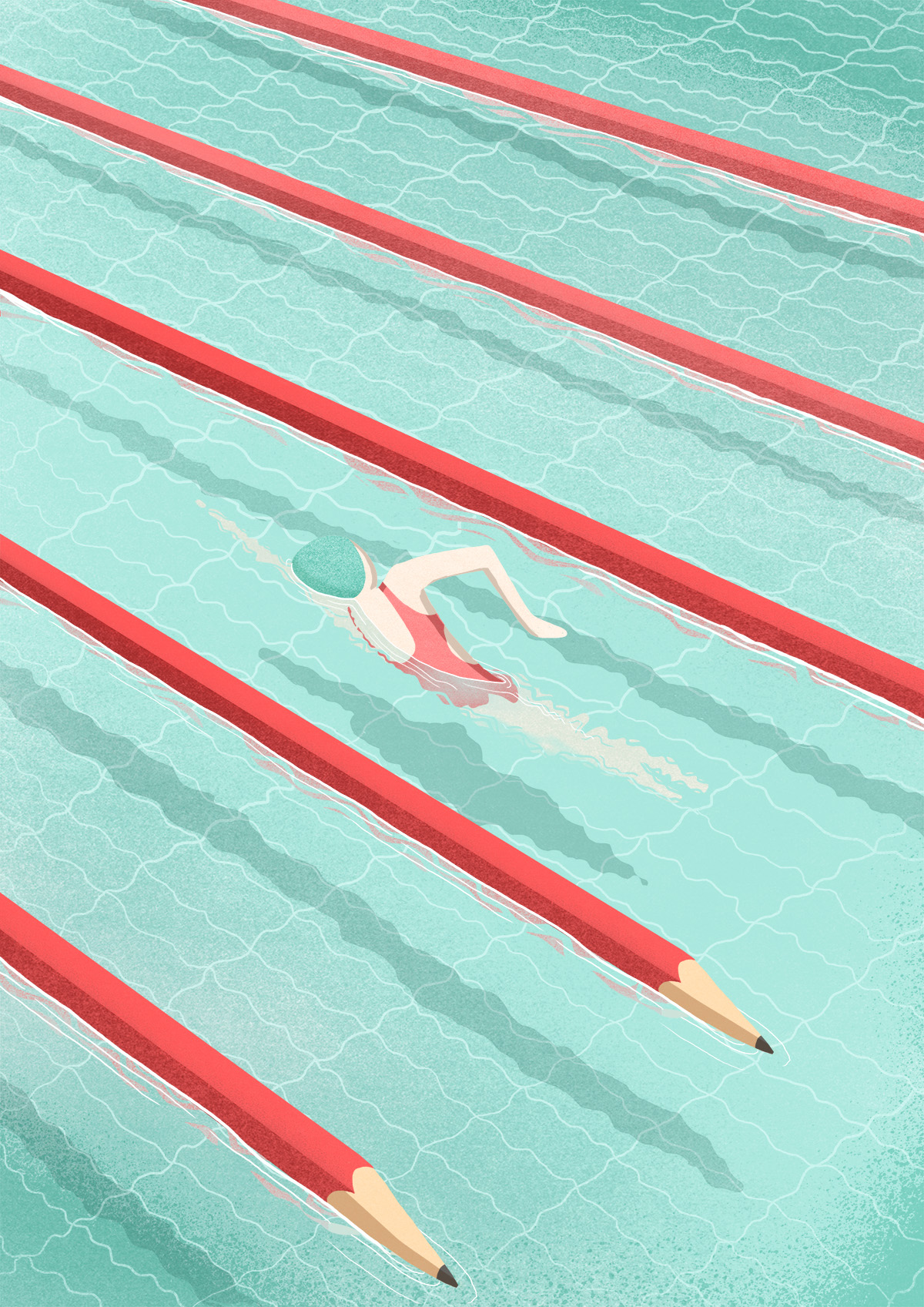 2. Tell us about your aesthetic.
For a certain period, the quest for a specific style was an obsession for me. I have spent some time banging my head against a wall with it but, after looking to other professionals' work and a lot of exercise, it came easily. I love details but I like simple subjects. I like to use metaphors and paradoxes: it's an ironic and efficient way to communicate even the most controversial themes.
3. What is your favourite medium and why?
Usually I work in digital. I absolutely love my pen display which has generated a big change in my working method. I used to consider the digital workflow somewhat limiting, but now I can appreciate and understand the potential of digital much better. However, I like to draw with a ballpoint pen. The neat black stroke on white paper, the need of being precise, the ability to create something new from a mistake, are fascinating and funny to me. Drawing with a ballpoint pen is a challenge.
4. What is your artistic process like?
I never thought seriously about my creative process. Often I just need a pen and the corner of a sheet of paper at my fingertips to doodle something, which, maybe, could be a good idea. Anyway, I have better ideas when I stop looking for them obsessively. And when I am in the bathroom, obviously.
5. Who and/or what inspires your work?
Everything. It is taken for granted, but, in this job, the pursuit of inspiration is fundamental. Inspiration is an illustrator's drug and, luckily, it doesn't make any damage. To find good ideas, just look around, even if in the beginning it seems difficult or absurd. Personally I feel inspired when I'm angry or indignant: the need to give voice to my thoughts is the most stimulating thing for my creativity and, for this reason, politics and actuality are the best themes.
6. What role does art play in your life? How does it change the way you view the world?
Art pushes me to always do better. I don't feel like I'm an artist but every time I look at the work of someone I admire, or if I see something that moves me, I feel that what I do is not enough. I'll never feel as If I've made it. It sounds such a horrible thing but, actually, it's the reason why I need art. Art keeps me turned on, pushes me beyond and, probably, makes me a better professional.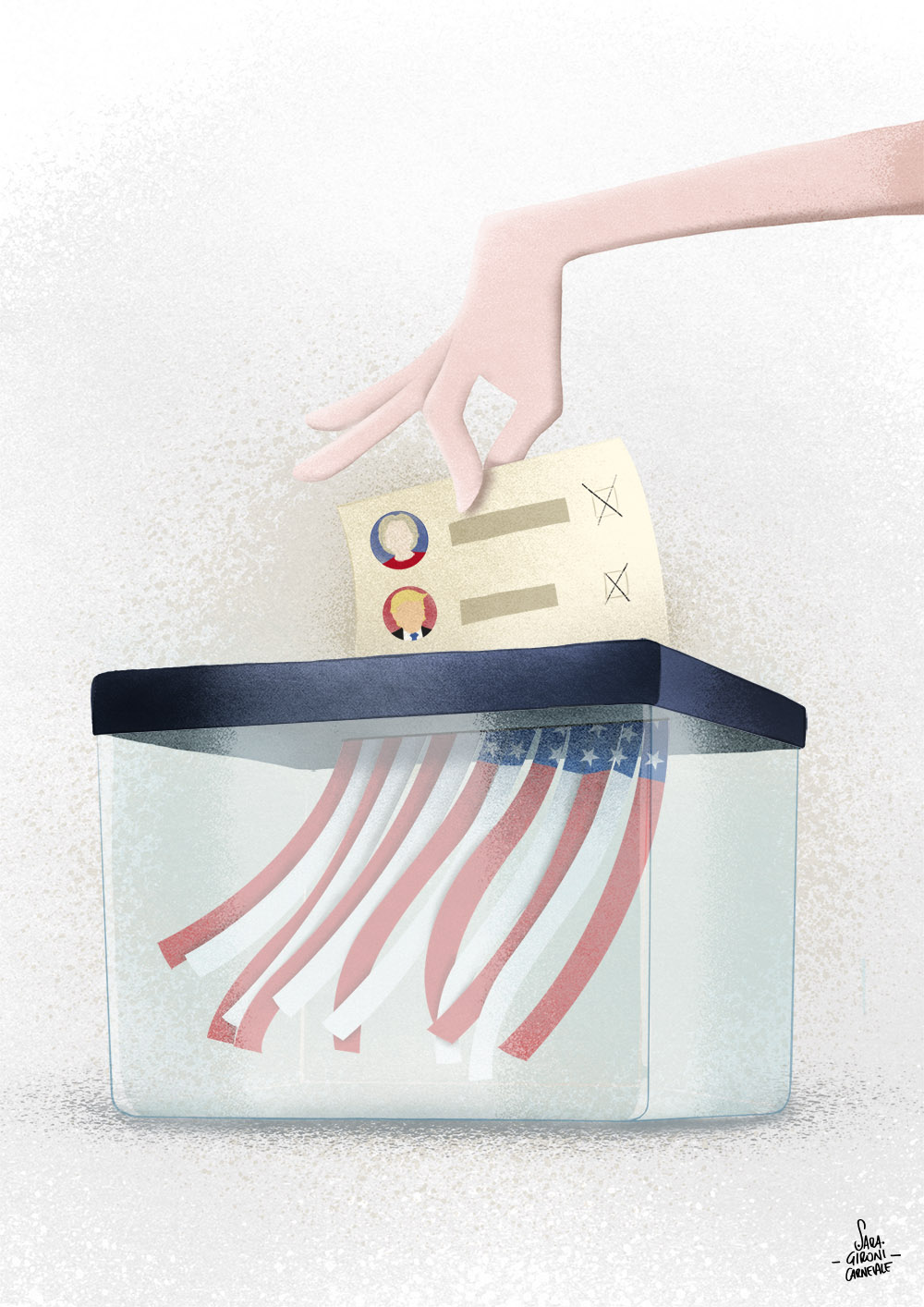 7. Where did you study?
After high school in Caserta, I moved to Turin. Here I graduated with a Bachelor in Communication and Graphic Design. At the beginning I wanted to work as an art-director or a graphic designer, then I realized that life is too short to do something you don't wanna do, so I started drawing. Like when I was a child.
8. Where do you see yourself in five years? Working in an agency?
Independence is one of the things I most appreciate in this job. I like being the only manager of my time, I like to choose my work partners and clients and I like to not be obligated to go out when it's raining cats and dogs. So no, I don't see myself working in an agency. In five years (but also less than five) I would like to be on a plane, going to one side of the world to work with an important magazine or with a famous publishing house. Or both.
9. What about in ten?
In ten years I would like to live wherever I want, happy, with the people I love.
10. What do you hope to achieve with your art?
I can't keep my mouth shut and illustration is my way to give voice to my ideas and thoughts. I would want my illustrations to affect people to provoke some pondering.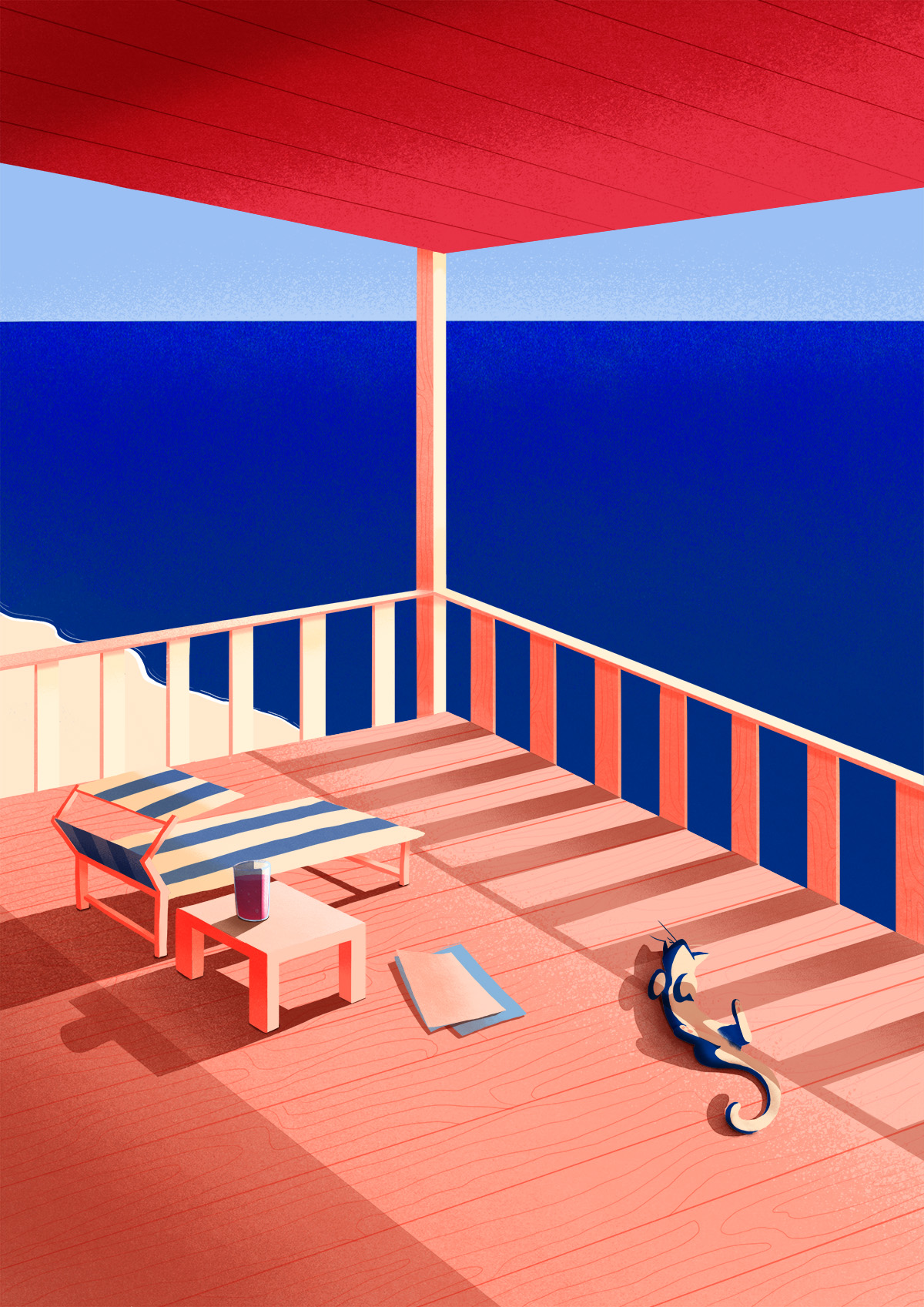 11. Now, tell us a little more about you as a person: what is your favourite food?
I am Neapolitan, so…. pizza? Jokes aside, my favorite food… is food!
12. Favourite book?
I judge a book by the time I need to finish it. It reflects how much I like it. So my favorite book is "Ask the Dust" by John Fante, but I also like also "The Master and Margarita" by Bulgakov, "Lolita" by Nabokov, "The Philosopher And The Wolf" by Mark Rowlands… I'm good at preferences, don't you think? :)
13. Favourite genre of music?
I don't know about genre, but as a band I love Pearl Jam.
14. What are your hobbies?
n my free time I'm a tv-series binge-watcher, I do jogging, swimming and, obviously, I draw!
15. If you weren't an artist, what would you be?
I don't know exactly what I would be. But certainly I would like to sail the sea.