Instagram:
@sarahdelormeillustration
Website:
www.sarahdelormeillustration.com
1. What's your story? Where are you from?
Hi there! My name is Sarah and I'm an illustrator based in Boston. I have been drawing and telling stories with my art since I was a little girl. I grew up in a small town in the Berkshires and moved to Boston in 2008 to study art therapy, and later library science.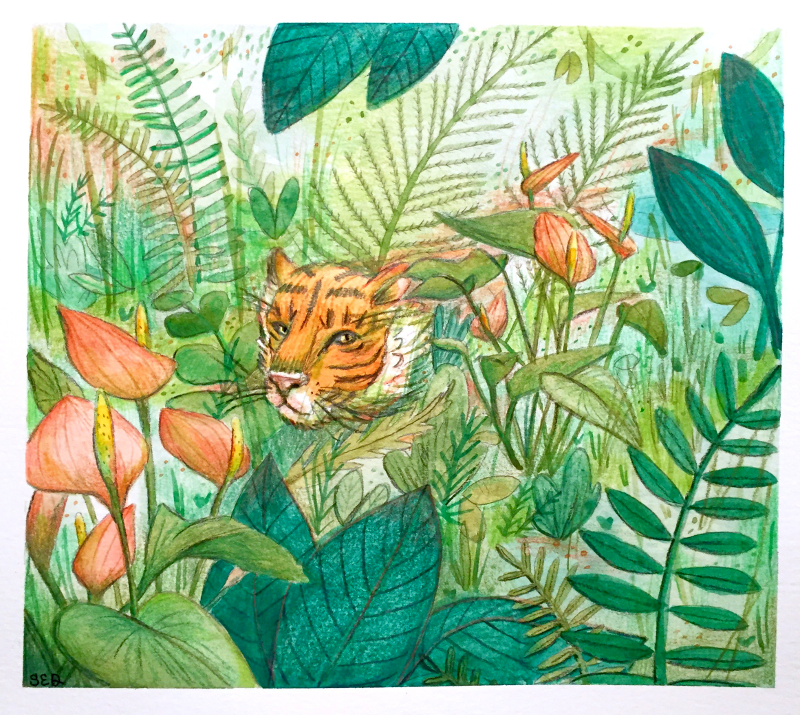 2. Tell us about your aesthetic.
I like to mix traditional style with more modern and surreal themes. My work has a dreamlike quality to it, but not so abstract that there is not a narrative driving it. I love to paint detailed fantasy landscapes, as well as children and animals.
3. What is your favourite medium and why?
I've dabbled in just about every medium, but my favorite is watercolor. There is something very satisfying about the fluidity of the paints as they fill up the space, and I like to be able to build up colors over many layers.
4. What is your artistic process like?
Ideas for paintings can come to me at the most random times, so I am always jotting them down in my phone or notebook. I am also in the habit of drawing a little bit everyday, and have had a lot of larger works evolve from a doodle. I usually skip thumbnails and sketch directly on my paper- which I rework quite a lot before I am happy with it. I like to do it this way because a lot of times I surprise myself with a painting that is quite different from the original idea.
5. Who and/or what inspires your work?
I am inspired by books, my other great love. I also am inspired by nature. A lot of peculiar plants and fungi have made their way into my work.
6. What role does art play in your life? How does it change the way you view the world?
Art is the main practice in my life. Sometimes my work makes me feel proud, sometimes it's definitely more of a learning experience, I think that is what's so good about it. It has made me a lot more observant in my day-to-day. I am always noticing how colors shift depending on the light, or how people carry their bodies.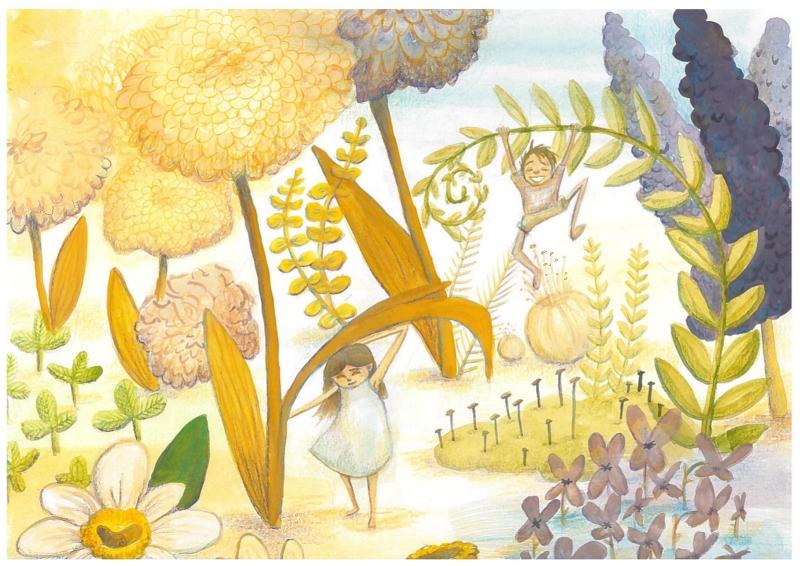 7. Where did you study?
I got my BA in art therapy at Emmanuel College. It was a really great program because it exposed me to a huge variety of mediums, and also focused on the process as opposed to the outcome. I was lucky to have some great teachers, although I will mention that a lot of the big artistic breakthroughs come to you on their own, after much practice. I remember the exact day and sketch that I "figured out" forced perspective. I also have a master's degree in Library Science.
8. Where do you see yourself in five years?
I would love to have illustrated a published children's book, be illustrating full-time, and have a dog!
9. What about in ten?
I would like to be writing books of my own to illustrate, and have a family. I also would love to have made a graphic novel. My lifetime goal is to be someone's favorite illustrator - what an honor that would be!
10. What do you hope to achieve with your art?
I want to illustrate the universal feelings of youth. I hope that people from any place or time could look at my work and feel something familiar about it. I want it to make people happy and curious.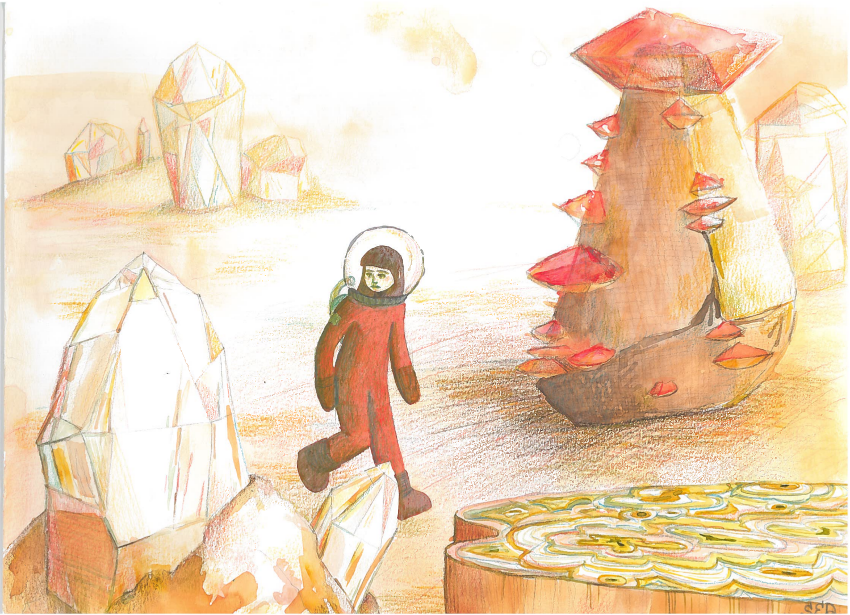 11. Now, tell us a little more about you as a person: what is your favourite food?
I love breakfast food. Pancakes, waffles, eggs, toast, and obviously coffee.
12. Favourite book?
It's very hard to pick a favorite. I love Kurt Vonnegut, and Cat's Cradle is my favorite of his. My favorites from my childhood are the Roald Dahl books, especially Matilda.
13. Favourite genre of music?
I like folk music that is heavy on the poetic lyrics, like Joanna Newsom and Joni Mitchell.
14. What are your hobbies?
Aside from painting, I love to bake. I also enjoy something akin to gardening. I don't have a yard in the city, but I am raising over a dozen houseplants.
15. If you weren't an artist, what would you be?
A zookeeper, a florist, or a pastry chef.