Instagram:
@sarahjungart
Website:
sarahjungart.squarespace.com
1. What's your story? Where are you from?
I am originally from Korea. When my parents got married, they traveled to the United States and had me in the state of Maine. I was raised there for a couple years and after my younger sister was born, we went back to Korea. Not long after, we all immigrated to Canada, and I spent most of my life there. It wasn't until I went to College that I traveled back to America.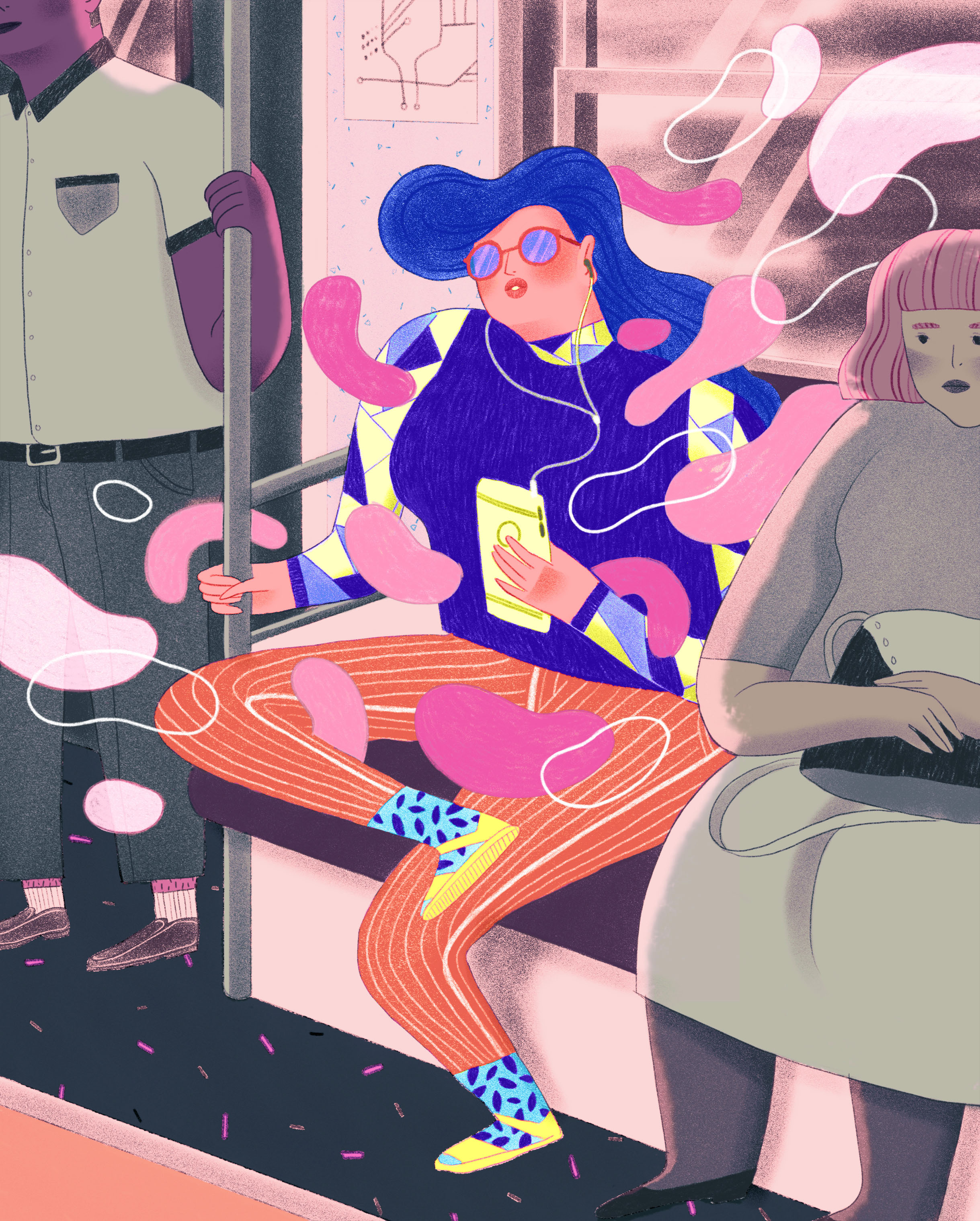 2. Tell us about your aesthetic.
I think I try to achieve a "traditional texture" as best as I can when I make something. The shapes I make do tend to be slightly more graphic- and I am noticing my work becoming more and more geometrical- but I am a sucker for the candid look traditional mediums always put forward. I work both digitally and traditionally, and I try to find a happy middle by the time I finish an illustration.
3. What is your favourite medium and why?
I love working in Graphite! I love it because it is the most accessible and basic tool. It is a friendly medium anyone could get used to very fast. I also love how quick it is, and how easily you can erase it and start again. I think the graphite part is what gives me the "soft" aesthetic I hear most often from my peers.
4. What is your artistic process like?
Well, It usually starts with me wanting to draw something. I don't actually start sketching until I know exactly what I want for to be drawn. Once the idea is there, I start laying out on paper and after making a few changes, I go over the rough draft piece by piece until it all comes together. This layout is done all in black and white, and once the drawing is there I put it into photoshop for colouring. I have a folder with a lot of colour palettes I either made before or had collected from places like movie stills. I choose the palette only after the black and white drawing is done.
5. Who and/or what inspires your work?
I get inspired mostly by the people around me. I think my own personal life is pretty boring- haha- but what makes my life exciting are all the people in it, and all the stories they have to share. I'm not much of a self-starter when it comes to activities, so when friends and family take me to unforgettable events, that triggers an idea- but honestly they are such great fun people that just lounging around with them could give me an idea. The community is a big inspiration as well.
6. What role does art play in your life? How does it change the way you view the world?
It is kind of cliche, but I do think art is a source of outlet for me. I have always been expressive for the most part growing up, but it never felt like I truly had shown myself until I made something. Art for me is kind of like taking really personal photos that I can kind of look back at. Sometimes looking back to it is sort of embarrassing, but it gives me a comforting sense of self. I think art makes the world seem less daunting. It reminds me there are pretty things in it.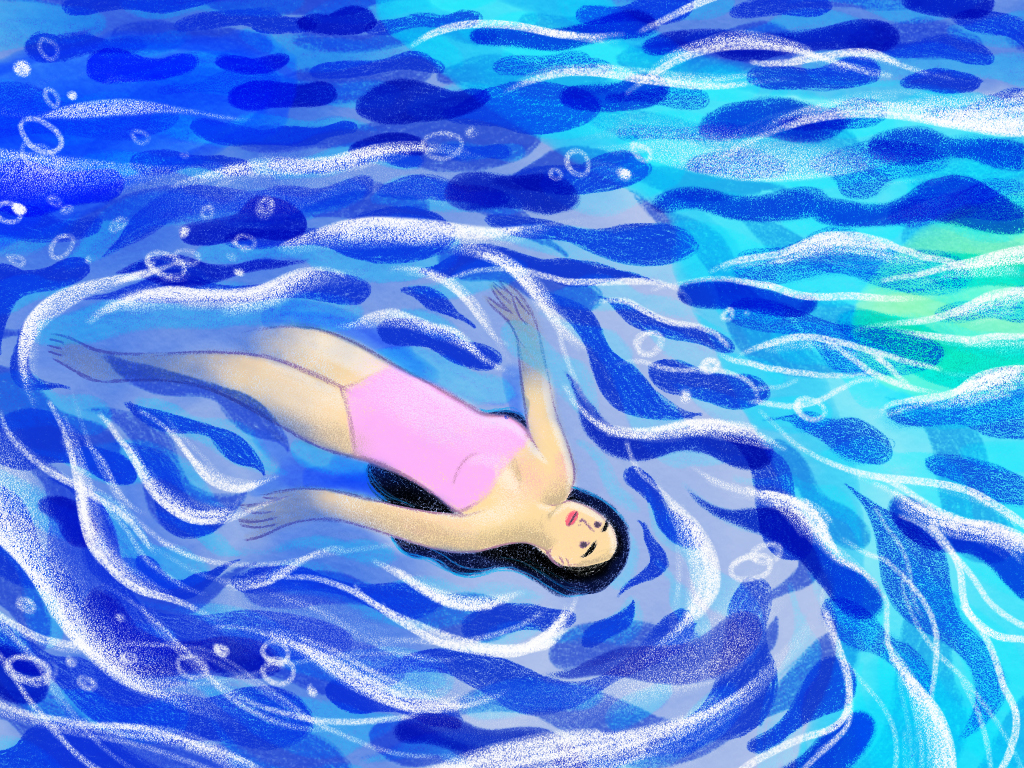 7. Where did you study?
I studied at Maryland Institute College of Art in Baltimore, Maryland! I graduated this year with a BFA in Illustration and Creative Writing.
8. Where do you see yourself in five years?
I think in about five years, I hope to have published a children's book! I also hope to have established myself a good client list for editorial illustration. In five years I might have a full-time job at a startup company as one of the main illustrators, with freelance work on the side.
9. What about in ten?
I think in about ten years I might have my own house! Somewhere suburban, but not too far away from the city. I would have a great studio space, maybe one that looks out into the ocean. I think in ten years I might be in graduate school, repolishing and re-establishing my artistic style.
10. What do you hope to achieve with your art?
I think the biggest thing I could hope for is to bring people together. Bring awareness and open-mindedness to people who see my illustrations. I think illustration is a form of education in the fastest process, and I can only hope that the drawings I make give an eye-opening experience for people who have different opinions or a closed off mind. I think the ultimate goal when it comes to people is to embrace each other. That's probably why my illustrations are so portrait based.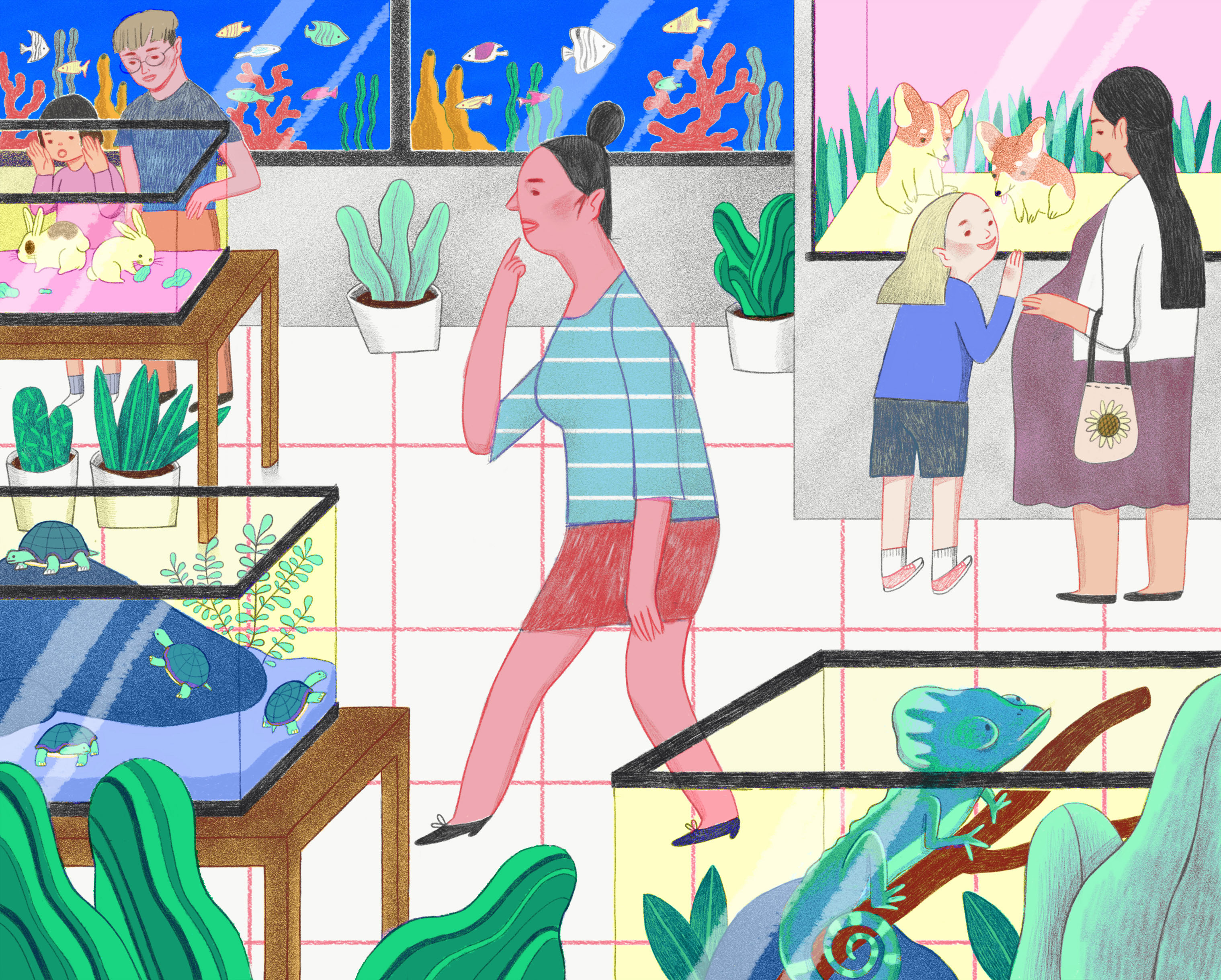 11. Now, tell us a little more about you as a person: what is your favourite food?
I have two favourite foods, for the American category it's pizza, and for the Korean category is a dish called "Jjajangmyun." It's black bean noodles, and it's a comfort food equivalent to mac and cheese. I tend to have the most of it when I am in Korea! Once when I was in Korea back in 2011, I had Jjajangmyun once a day for a week.
12. Favourite book?
The first book that comes to mind is a Korean book called "Words that are always good to hear". It's just a direct translation so that may not be what it is called in English, but I really enjoyed reading it. It's just an autobiographical essay of a Korean author, but I remember really enjoying how poetic he was in describing a particular, mundane event. I'm also always a sucker for Haruki Murakami books!
13. Favourite genre of music?
I've actually just recently started to get into music, and as my friends describe it, they say I like "soft boy music". Haha. My favourite band is a Korean band called "hyukoh", and I really love their music. They've been getting a bit of international attention as of late, which makes me super happy!
14. What are your hobbies?
I really love to sit and read! If not reading, watching movies and films. I have a friend who watches horror movies with me, and we dedicate time to talk about them afterward as well. I think I just have the best time when I am sitting and talking with close friends! Or making small particular memories to look back and laugh at.
15. If you weren't an artist, what would you be?
I think I would have been a writer. In high school I wrote a lot of my own things so if my art portfolio didn't work out, I probably would have submitted a writing portfolio. I also wanted to be a singer at one point in time.