Instagram:
@sarahmatuszewski_illustration
Behance:
www.behance.net/sarah-matuszewski
Society6:
www.society6.com/sarahmatuszewski
Website:
www.sarah-matuszewski.de
1. What's your story? Where are you from?
I'm an illustrator based in Ludwigsburg near Stuttgart. I grew up in a small town in the middle-west of Germany. Even though nobody in my family is art related, I draw since I can imagine. Getting lost in my drawings and stepping into another world was always my thing. During my studies, I put my main focus on graphic design, because I thought that illustration has no future for me and I´m not good enough. When I finished my studies, I realised something was missing. Yeah, I know unfortunately quite late, but finally, I dug out my pens again and started focusing on drawing and illustration. Two years after my graduation in 2012 I took all my courage together to work as a full-time Illustrator.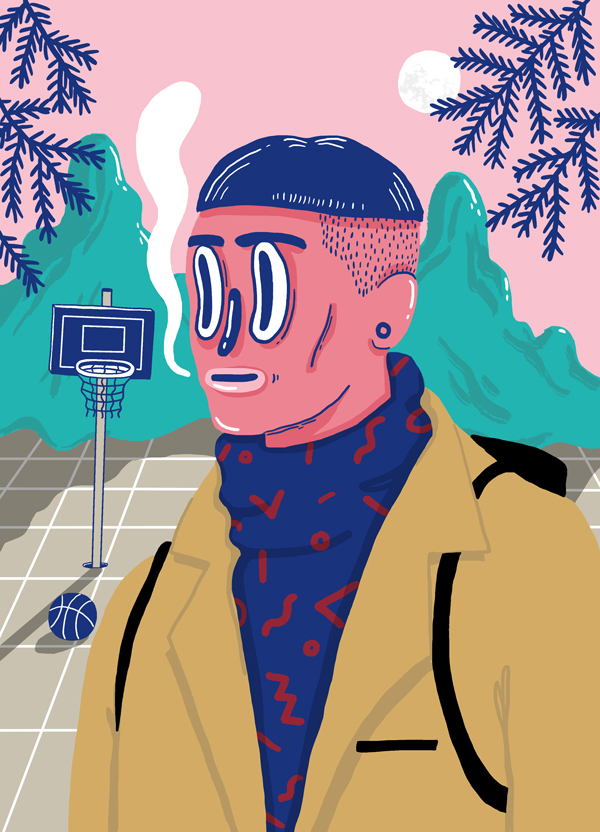 2. Tell us about your aesthetic.
As you might see in my work, I do not restrict myself to only one style. I always feel the need to develop new things and getting out of my comfort zone. I think I need that because there is this huge hunger in me. I'm always curious about what I can do and create. But I would say that my main style is a combination of realistic and cartoony elements supported by a reduced colour palette. And of course, there are often little stories, funnily pissed characters or bizarre things that you can find in my work, which reflect my personality and humour to some degree.
3. What is your favourite medium and why?
The first one is my Rotring Rapidograph. I'm obsessed with it. The ink is really black and dries very fast. I always use this pen when I draw my cartoony elements and doodles. When I draw in a realistic way, I use my ballpoint pen to create all the shading.
4. What is your artistic process like?
I need to spend some time in thinking and sketching first. I somehow need to see a rough picture in my head before I can start. When I'm in the middle of the drawing process, I'm always surprised by the ideas and details which are coming up to my mind, that I haven't thought about at the beginning. After finishing the analogue work, I do the composing and colouring digitally.
5. Who and/or what inspires your work?
Brainstorming and discussing art with my boyfriend (he is a graphic designer) is a huge inspiration for me. And besides that, everything and nothing particular. For example bookshops, magazines, people in general, photoblogs, movies, travelling, surfing the internet, etc.
6. What role does art play in your life? How does it change the way you view the world?
Art is my life. It is an important medium to express myself. I love to get lost in a piece of art or a drawing and forget everything around me.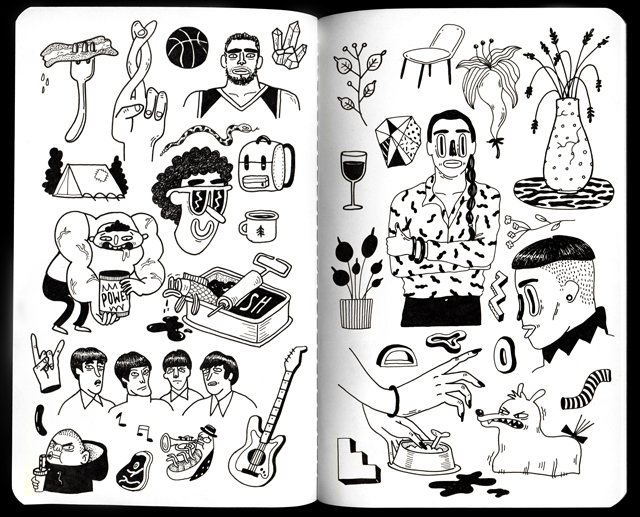 7. Where did you study?
I studied communication design at the University of Applied Sciences and Arts in Dortmund.
8. Where do you see yourself in five years? Working in an agency?
Working in an agency is not my thing. Hopefully, I'm still working as a freelance illustrator and having my own studio with lots of space.
9. What about in ten?
Oh, my god, that is really far away, and I didn't think of that yet. But I guess just doing my thing.
10. What do you hope to achieve with your art?
I hope that people are having fun looking at my illustrations that they get an insight of a topic or just getting lost in the details of my drawings.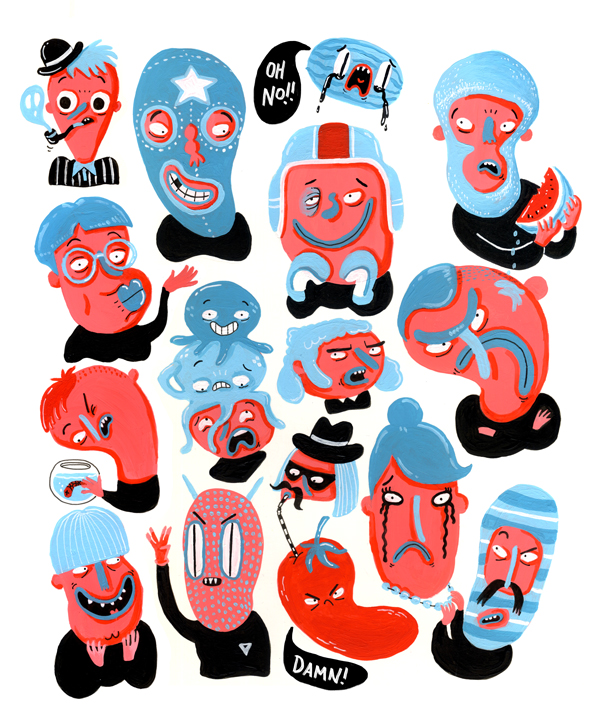 11. Now, tell us a little more about you as a person: what is your favourite food?
My favourite junk food is definitely pizza. If my mum would ask me for something I would like to have for dinner, I would probably say beef roulades.
12. Favourite book?
The recent book I read was »The Curious incident of the dog in the night-time« by Mark Haddon. It was awesome!
13. Favourite genre of music?
It depends on my mood which kind of music I listen to. At the moment I'm listening to BONOBO and Wax Tailor.
14. What are your hobbies?
Drawing, sitting in a cafe having good talks, do sport, hiking, watching movies
15. If you weren't an artist, what would you be?
Probably I would do something with sports.