Instagram:
@sarahwickings
Facebook:
www.facebook.com/collagesbysage
1. What's your story? Where are you from?
My names Sarah Wickings and I'm a designer/collage artist currently based in Bournemouth finishing my degree. Based in London when I'm not studying. My collage interest/career only really got going in the last 18months or so- and since then has become a real focus.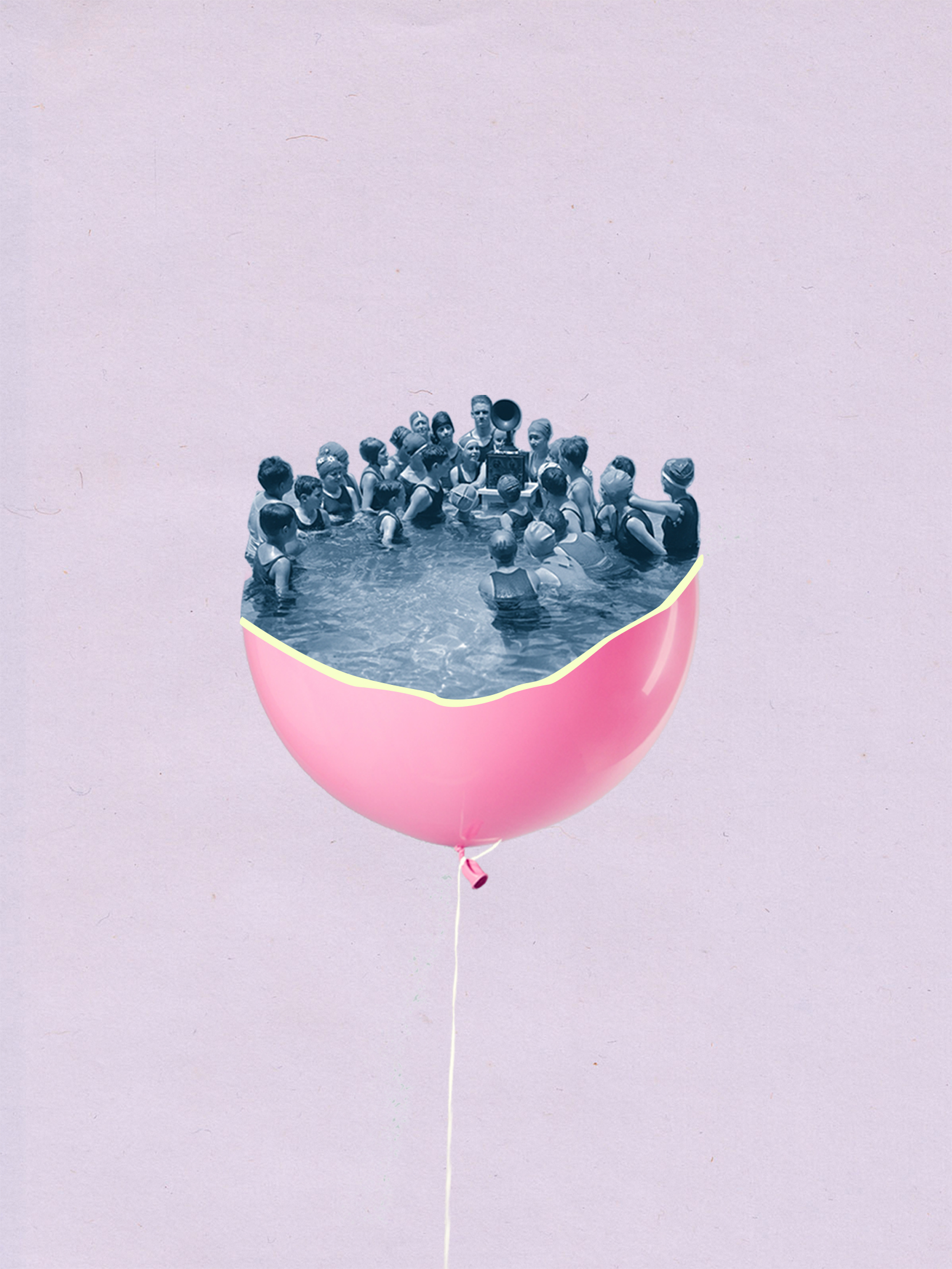 2. Tell us about your aesthetic.
I'd say my aesthetic overall is about creating imaginary scenarios people can perhaps see themselves in. I like to focus on people at a distance, and often try to add a humorous and playful tone. I just try to have fun with them really.
3. What is your favourite medium and why?
Most my collages so far are digitally based. I sometimes sketch out ideas beforehand, but like to recreate them on the computer.
4. What is your artistic process like?
It tends to go one way or the other. I either think of a concept and go through my image collection to make it real. Other way is I see an awesome image that I know would work well. It depends on who the works for really, and how much fun I am allowed to have if there's a brief.
5. Who and/or what inspires your work?
It's a real mix. Day to day events/conversations, music, films all the standard things.. I think it's important to have your eyes and ears open at all times and just try to view every day scenarios differently or in an obscure way.
6. What role does art play in your life? How does it change the way you view the world?
Probably answered this in above Q. But I find it a really exciting and therapeutic field of play/work. There aren't many disciplines where you can show your opinion on matters in a creative and healthy way. The 'artistic field' is great. Really open and keeps you on your toes all the time.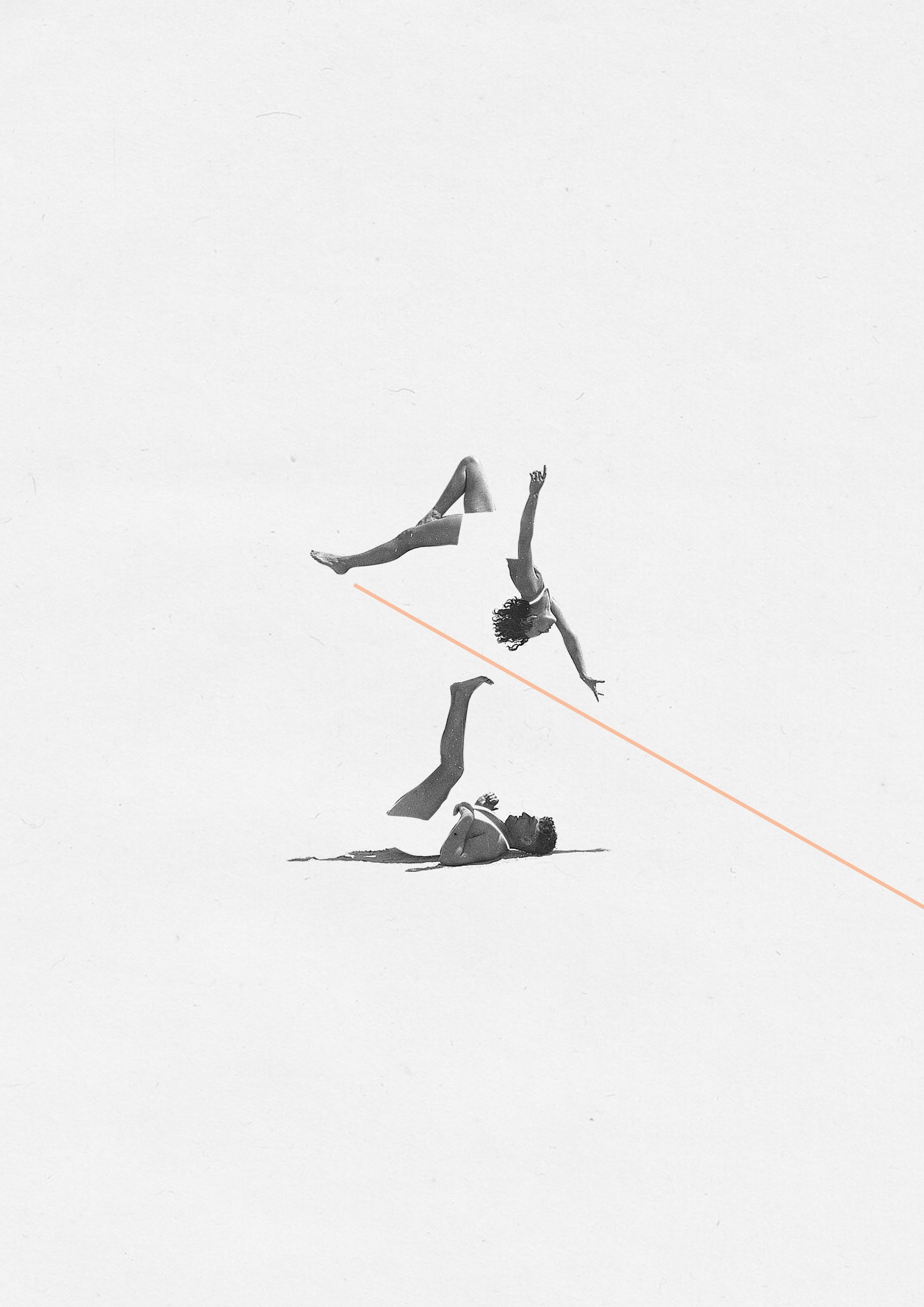 7. Where did you study?
Still in my last year at Bournemouth Arts University studying Graphic Design.
8. Where do you see yourself in five years? Working in an agency?
Potentially, most likely. I'm in a constant battle between my graphic design background and collage. If I could somehow do both at the same time in a work place that would be great.
9. What about in ten?
Goals is to have my own lil studio somewhere exciting, probably not in the UK and just freelance. So let's hope for that.
10. What do you hope to achieve with your art?
To keep improving and just give out a lil bit of positive and fun vibes!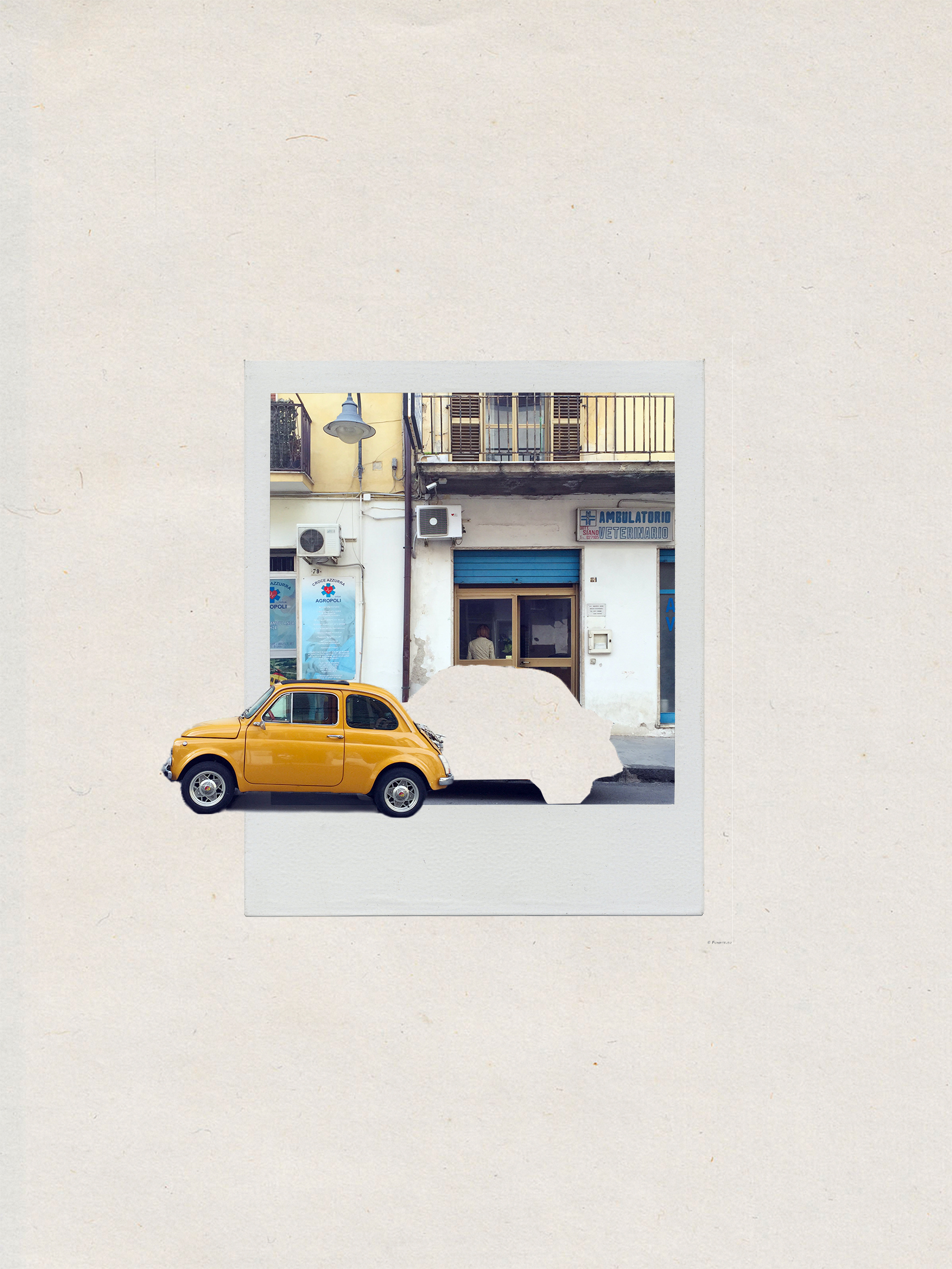 11. Now, tell us a little more about you as a person: what is your favourite food?
anything with cheese is a pretty good start.
12. Favourite book?
M Train - Patti Smith is up there.
13. Favourite genre of music?
Depending on the mood, but jazzy vibes are always a good bet.
14. What are your hobbies?
Visiting other countries/cities when the funds are there, which isn't often. Also I got a little point and shoot over Christmas that I've got a bit attached to. Eating/cooking, if that counts as a hobby?
15. If you weren't an artist, what would you be?
Honestly, no idea. When I was a kid I wanted to be a chef so maybe that