Instagram:
@saralouix
Website:
www.sarahoque.com
1. What's your story? Where are you from?
My name is Sara and I am based in London. I have always been passionate about art and I have been creating from as long as I can remember. I studied fine arts at University where I worked mainly on large scale paintings but since graduating I have been experimenting with a number of different mediums to get to where I am today. It is only very recently that I have become serious about making a career as an artist.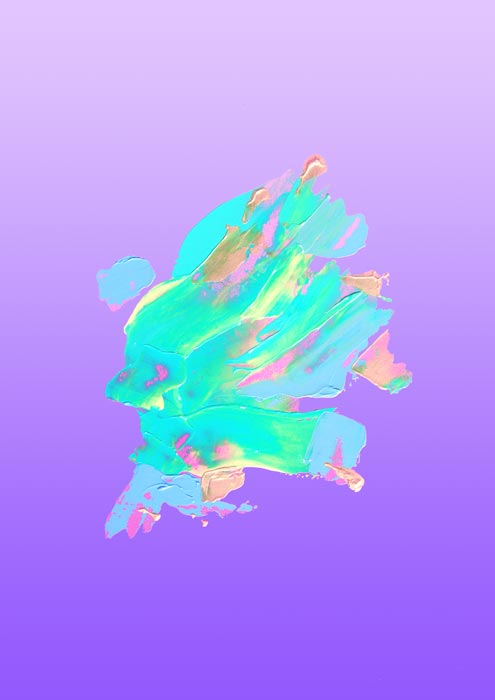 2. Tell us about your aesthetic.
I create simple and abstract compositions with psychedelic influences. I like to combine image, colour and pattern in a way that mimics dream-like or hallucinogenic states.
3. What is your favourite medium and why?
I work in a number of different mediums so it is hard to choose just one! I am an image collector so I love working with collage, I am really interested in images, symbolism and the meanings behind images. I've recently discovered the joys of going digital, and I'm always using photo editing apps as I take a lot of photographs. I like that I can edit these to my aesthetic and post content to my Instagram while I'm out of the studio.
4. What is your artistic process like?
I would say a lot of my process is trial and error. I will print out lots of images and put them together until I find a combination that feels 'right'. I will then keep combining different mediums, images and colours until I feel like I have created the 'perfect' composition.
5. Who and/or what inspires your work?
I am inspired by found images and photographs I take of the world around me. Inspiration can strike anywhere but the images I use usually contain themes of nature, pop culture and the occult. I also have an interest in interior and graphic design, and I think this, along with my fine art background has influenced my visual style.
6. What role does art play in your life? How does it change the way you view the world?
Art plays a huge role in my life. The process also helps to support me mentally and emotionally and gives me a visual tracker for the progress I am making everyday. I find inspiration in almost everything, and having an artistic eye I think I see things in great detail and beauty.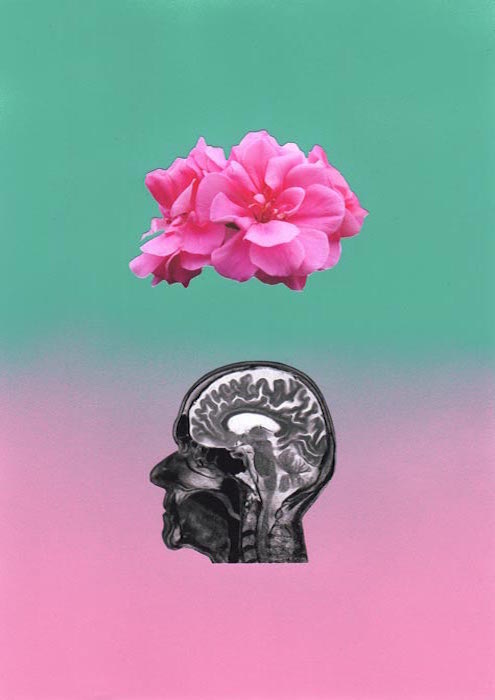 7. Where did you study?
I studied Fine Art in London.
8. Where do you see yourself in five years? Working in an agency?
I have recently just started up my art business and I hope to be seeing some success by being able to support myself financially!
9. What about in ten?
Having a successful art business and be exhibiting around the world. As well as helping and connecting with other artists so that I can continue to learn!
10. What do you hope to achieve with your art?
My work revolves around creating something that is very visually appealing and I want this to make people feel happy.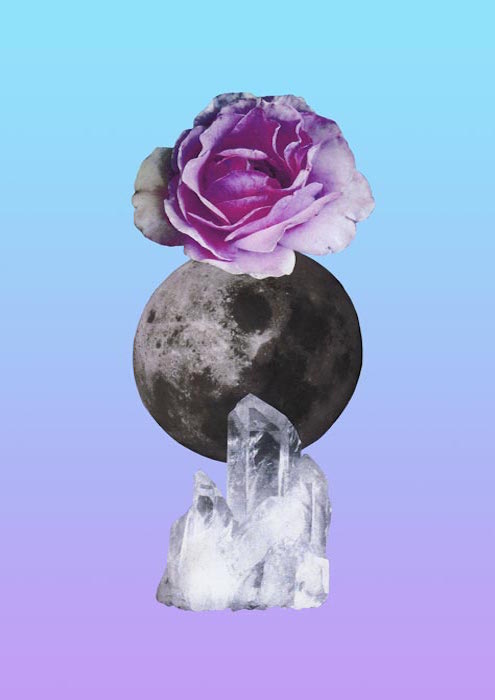 11. Now, tell us a little more about you as a person: what is your favourite food?
Definitely chocolate and good vegan food.
12. Favourite book?
I don't think I have a favourite book. I read a lot of non-fiction, mainly philosophy and deeper thinking. I am fascinated by how the human brain works. I am currently reading Straw Dogs by John Gray.
13. Favourite genre of music?
I don't really have a favourite genre, but I really enjoy anything with psychedelic influences. I also really like Lana del Rey.
14. What are your hobbies?
Making art, seeing the world (even if it is just locally) and eating good food.
15. If you weren't an artist, what would you be?
Most likely something to do with animals.