Instagram:
@sarapalaciosillustrations
Website:
www.sarapalacioslillustrations.com
1. What's your story? Where are you from?
I'm a children's book illustrator. I was born and raised in the colorful and chaotic Mexico city. I came to the US to do a BFA and MFA in illustration and now I'm very fortunate to live in San Francisco, with my husband.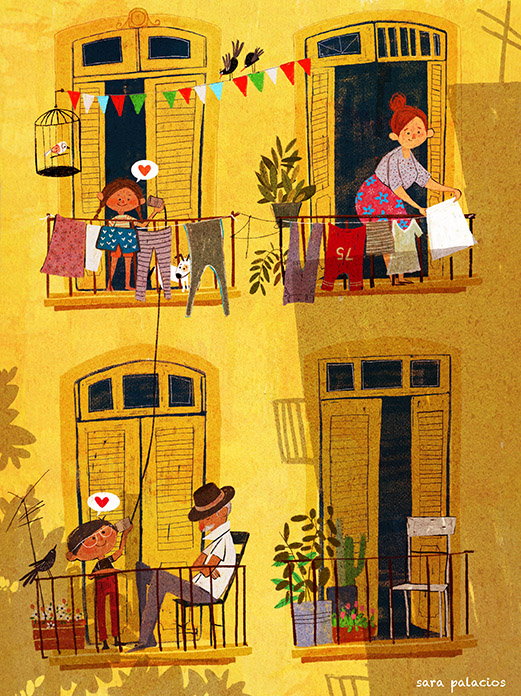 2. Tell us about your aesthetic.
I've always been drawn to children's illustration. I think my style naturally gravitates towards it. I like to play with simple shapes and not worry about realism or an accurate perspective.
3. What is your favourite medium and why?
It used to be for a long time that all my work was done in watercolor and nothing else. When I was in school I was able to experiment with different media, and that was an eye-opener. I don't have a favorite media. I think combining different approaches works better for me, I usually tie everything together digitally but I never draw on the computer. I need to have pencil, paper and paint as a foundation and then I go from there.
4. What is your artistic process like?
I always start by doing small doodles and taking notes next to them in my sketchbook. I need to have everything figured out in my little doodle. Then I draw a sketch. Once I resolve the composition I think about the overall color palette and how that's going to affect the illustration. Then I start to color and the process there changes a bit depending on the image and what I want to achieve.
5. Who and/or what inspires your work?
I think everything around me can trigger and idea for an illustration. A scene in a movie, some combination of colors I saw somewhere. A memory of a moment. There's not just one thing really.
6. What role does art play in your life? How does it change the way you view the world?
I don't think I could picture my life without drawing or creating an illustration every day. That doesn't mean my drawings always have to be good or even finished! They might be terrible, but I still need to do it daily. I think that has taught me that in life as an artist, nothing's perfect. Life in art can be messy and you may not always be sure where you're going to or if things will work out, but you need to keep trying, because the only way to make things happen is not to give up on them.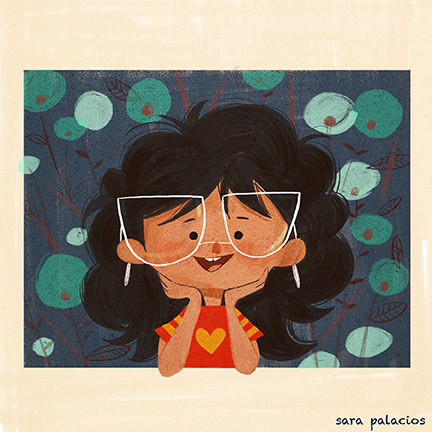 7. Where did you study?
I studied both my BFA and MFA at the Academy of Art University in San Francisco California.
8. Where do you see yourself in five years?
Yikes! Still as an illustrator, other than that, come what may!
9. What about in ten?
Double yikes! I've learned to go with the flow a bit. Not that I don't have plans or aspirations but I don't hold on to anything anymore, because I've received some pleasant and not so pleasant surprises from life and it always turns out better than I could've planned, so we'll see...
10. What do you hope to achieve with your art?
That when someone sees it, they enjoy it, maybe my work will remind them of someone or something and they'll have a nice moment.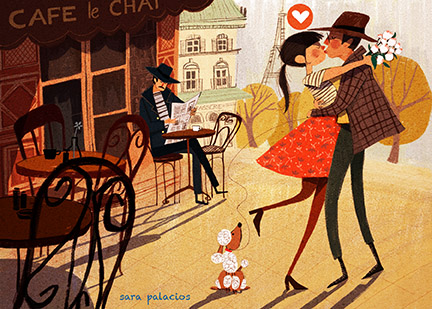 11. Now, tell us a little more about you as a person: what is your favourite food?
Chocolate in any form.
12. Favourite book?
Love in the Time of Cholera by Gabriel Garcia Marquez
13. Favourite genre of music?
Not very savvy about music, I like several songs and music, nothing specific.
14. What are your hobbies?
Reading and doing yoga.
15. If you weren't an artist, what would you be?
I would have loved to be a ballerina!!