Instagram:
@sarbolton
Twitter:
@sarbolton
Tumblr:
sarahboltonillustration.tumblr.com
Website:
www.sarahboltonillustration.com
1. What's your story? Where are you from?
I'm from Baltimore County, where I grew up living with my parents and younger sister, and our four cats. I've lived in Maryland my whole life.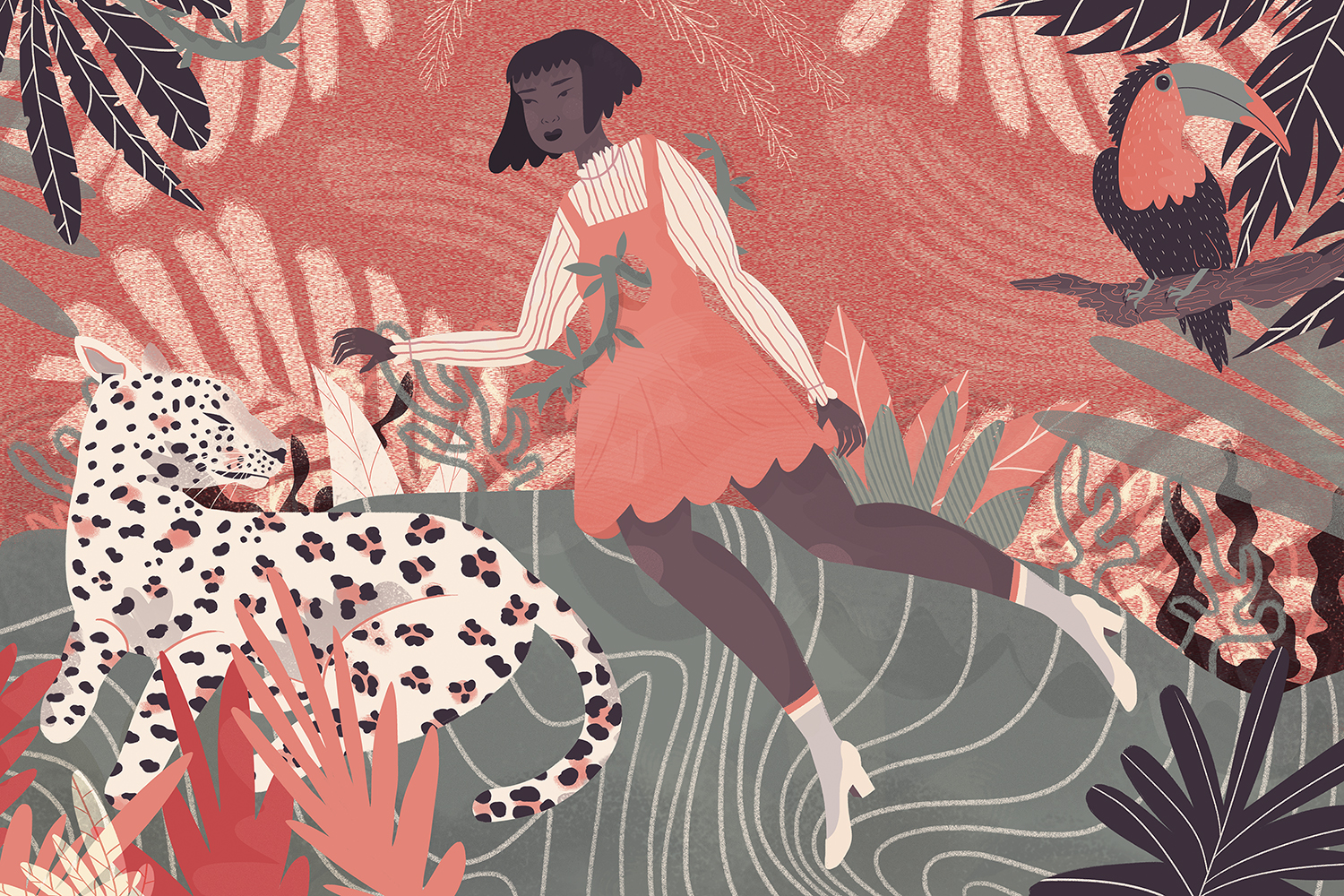 2. Tell us about your aesthetic.
I'm attracted to color palettes that are pleasing to my eye, bright colors. I use a lot of pinks and blues in my work.
3. What is your favourite medium and why?
I've been working strictly digital for finished pieces since junior year of college, I find it the easiest way to get a clean look that I strive for.
4. What is your artistic process like?
As of recent, I've been trying to make a new piece every week, if possible. I try to come up with a concept by sketching in my sketchbook or writing things down that come to my mind. Then I pull out my tablet and start to draw in Photoshop. I usually start by working in a square format, and then expand if needed.
5. Who and/or what inspires your work?
Sometimes I take inspiration from everyday life, I could be walking around and see something that grabs my eye, whether it be color, or lighting. I'm used to using a version of myself as reference, and I'm drawn to the 'female' form, so my work usually involves a female identified character.
6. What role does art play in your life? How does it change the way you view the world?
I've always relied on art to express myself, when I'm not able to articulate my thoughts, giving me a voice. I feel like being an artist has helped me view the world in a different lens, I accentuate the smallest details.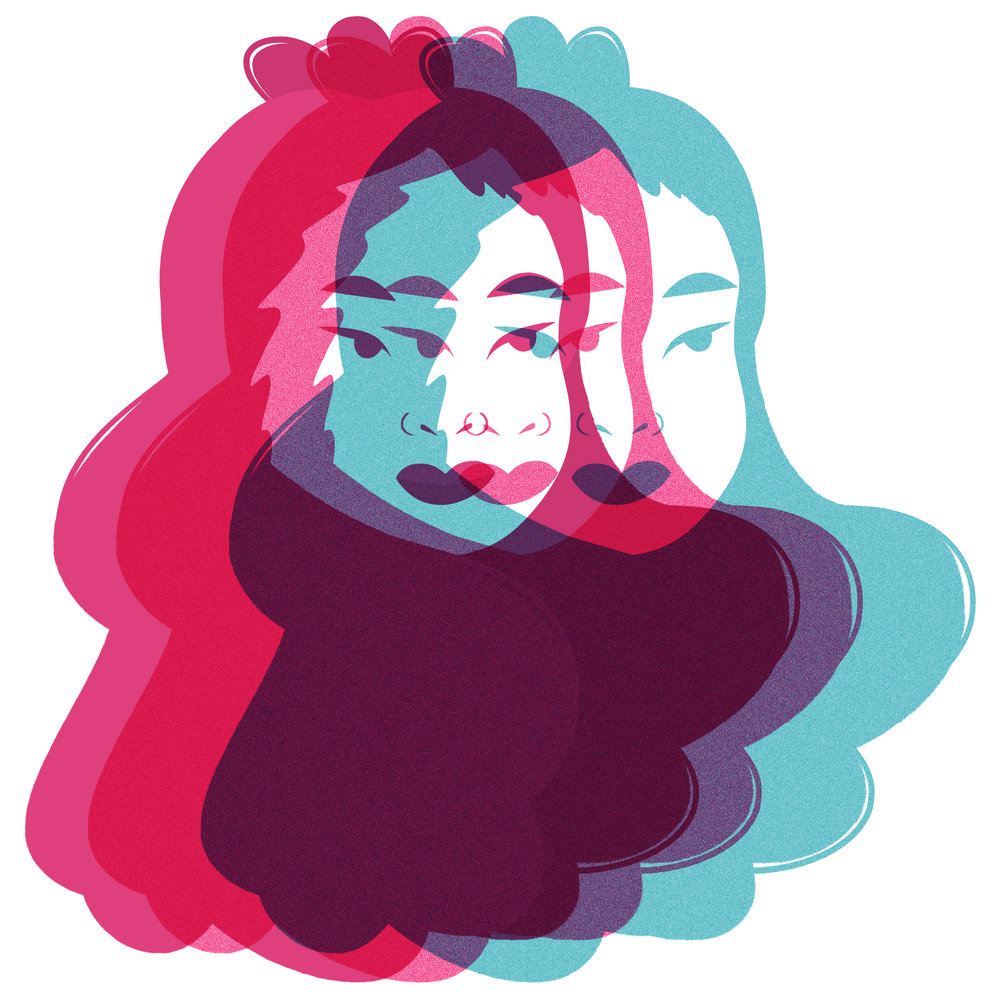 7. Where did you study?
I went to Maryland Institute College of Art (MICA)
8. Where do you see yourself in five years? Working in an agency?
In five years, I believe anything could happen. I'd like to try working as a textile designer.
9. What about in ten?
Oh man, in ten years I'd like to be able to run my own business.
10. What do you hope to achieve with your art?
I think that my goals change as I grow and get older. Currently I've been on a soul searching path, I've been trying to use my art to get to know myself and appreciate my flaws.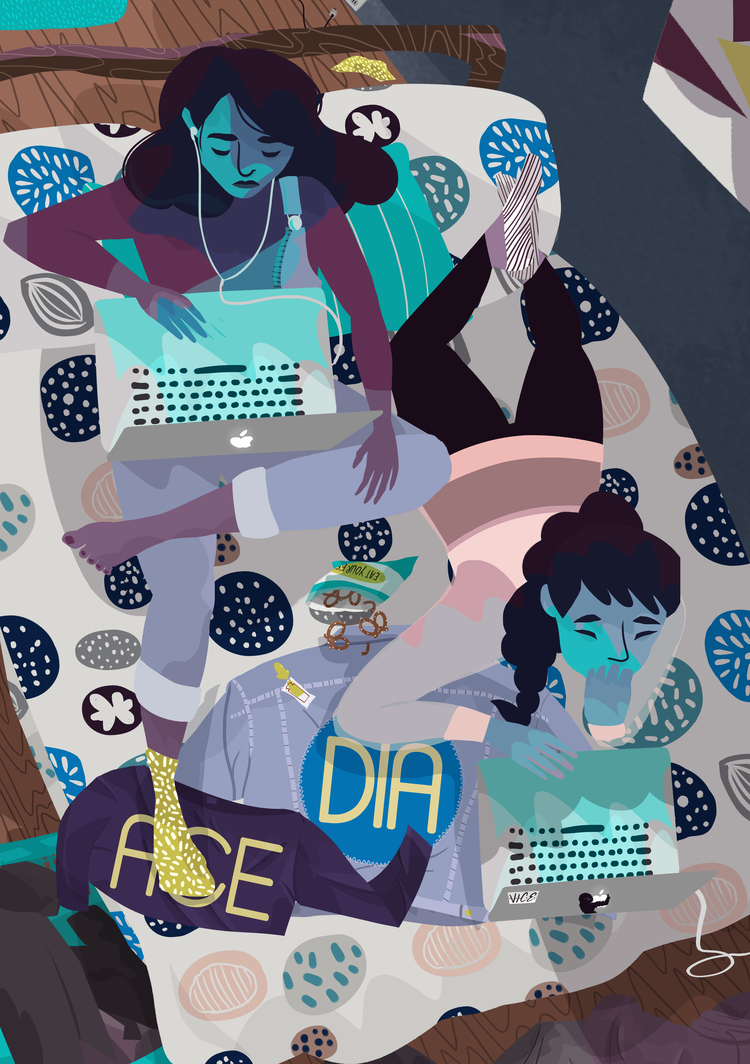 11. Now, tell us a little more about you as a person: what is your favourite food?
I'm a big fan of chicken and waffles.
12. Favourite book?
Is it bad if I say Green Eggs and Ham?
13. Favourite genre of music?
I go through phases with music, currently I've been in kpop phase for over a year now.
14. What are your hobbies?
I'm the girl who sits at home and draws while she watches shows and listens to music.
15. If you weren't an artist, what would you be?
I've always had a passion for teaching, I've taught swim lessons, and art classes.