Instagram:
@sariselka
Website:
www.sariselka.com
1. What's your story? Where are you from?
I'm David Gil, a freelance 3D illustrator based in Madrid. I work under the name of Sariselka. It comes from a remote town in northern Finland called Saariselkä. I loved the name the first time I saw it, so I just simplified it and made it my own. I started working as a video editor, but I got bored pretty soon so I decided to focus on design which is what I really enjoy spending my time on.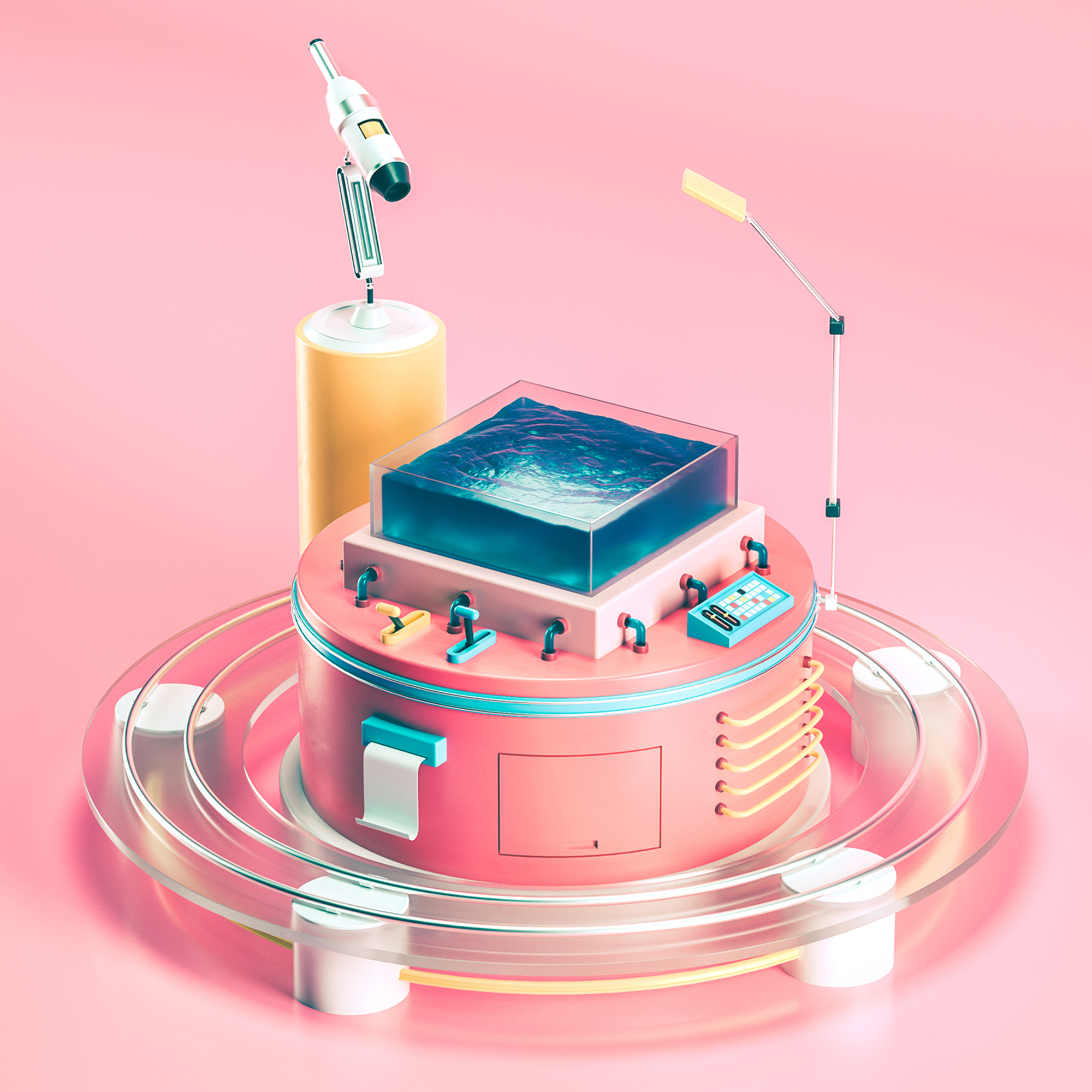 2. Tell us about your aesthetic.
I'm fascinated by city life, buildings, architecture, transport... I love to create new worlds full of bold colors. Although, I sometimes play with realistic textures what I really love is to build very stylized illustrations far from realism. I enjoy transforming concepts into something simple, clean and visually attractive.
3. What is your favourite medium and why?
I only use paper when I have a lot of ideas and I need to put them somewhere out of my head. Working on 3D illustrations in Cinema 4D is where I feel most comfortable.
4. What is your artistic process like?
I start researching a lot on the subject I have/want to work on. Finding pictures and references is a vital process. Due to my poor drawing skills, I usually jump into 3D very quickly. Sometimes I work some concepts on paper, but I quickly translate these into 3D. After that, I work on composition and I try to forget about color. I focus on getting the concept right and creating a nice-looking composition that makes sense. Then I start working on color and textures so I can export the final render. I wrap up my illustrations by doing some post-processing in Photoshop.
5. Who and/or what inspires your work?
I'm constantly inspired by other 3D artists. But not just 3D artists, I love listening to podcasts about creative people (from 2D illustrators to motion designers). It's really inspiring to know about their creative process and struggles. Sometimes, when I feel low, I just go outside for a walk while I'm listening to some podcast about creative people. I get home really inspired and ready to work on everything I want.
6. What role does art play in your life? How does it change the way you view the world?
It's the most basic thing in my daily routine. If there is a day in which I haven't done anything related to my creative work, I feel something is missing.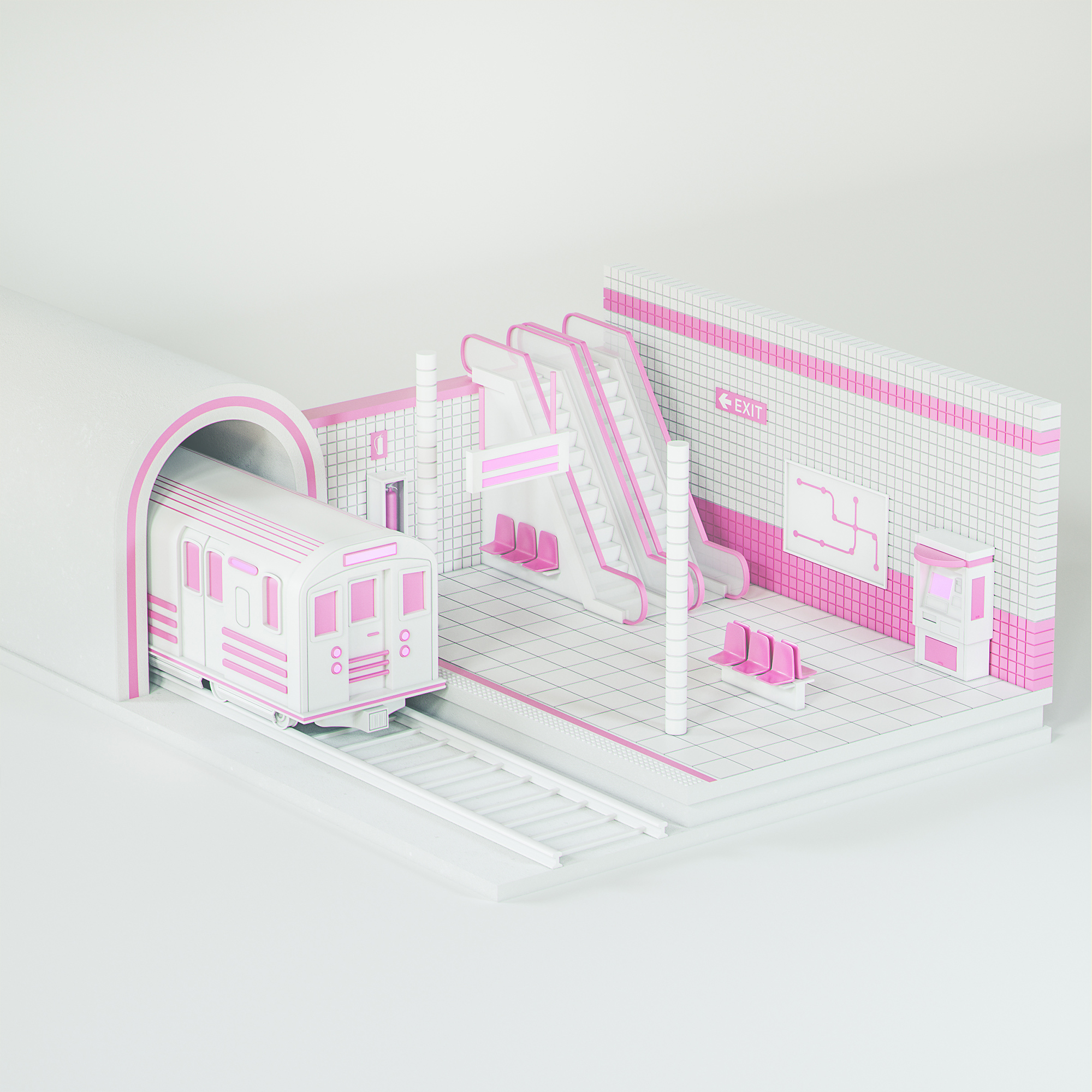 7. Where did you study?
I studied a Media & Communication degree in Madrid but all I know about design and 3D is self-taught. I've been studying design on my own since I was in high school.
8. Where do you see yourself in five years?
Hopefully, working as a 3D illustrator and animator in my own office.
9. What about in ten?
That's pretty far. Let's focus on five year term for now!
10. What do you hope to achieve with your art?
I hope to fulfill my creative mind and to have happy clients.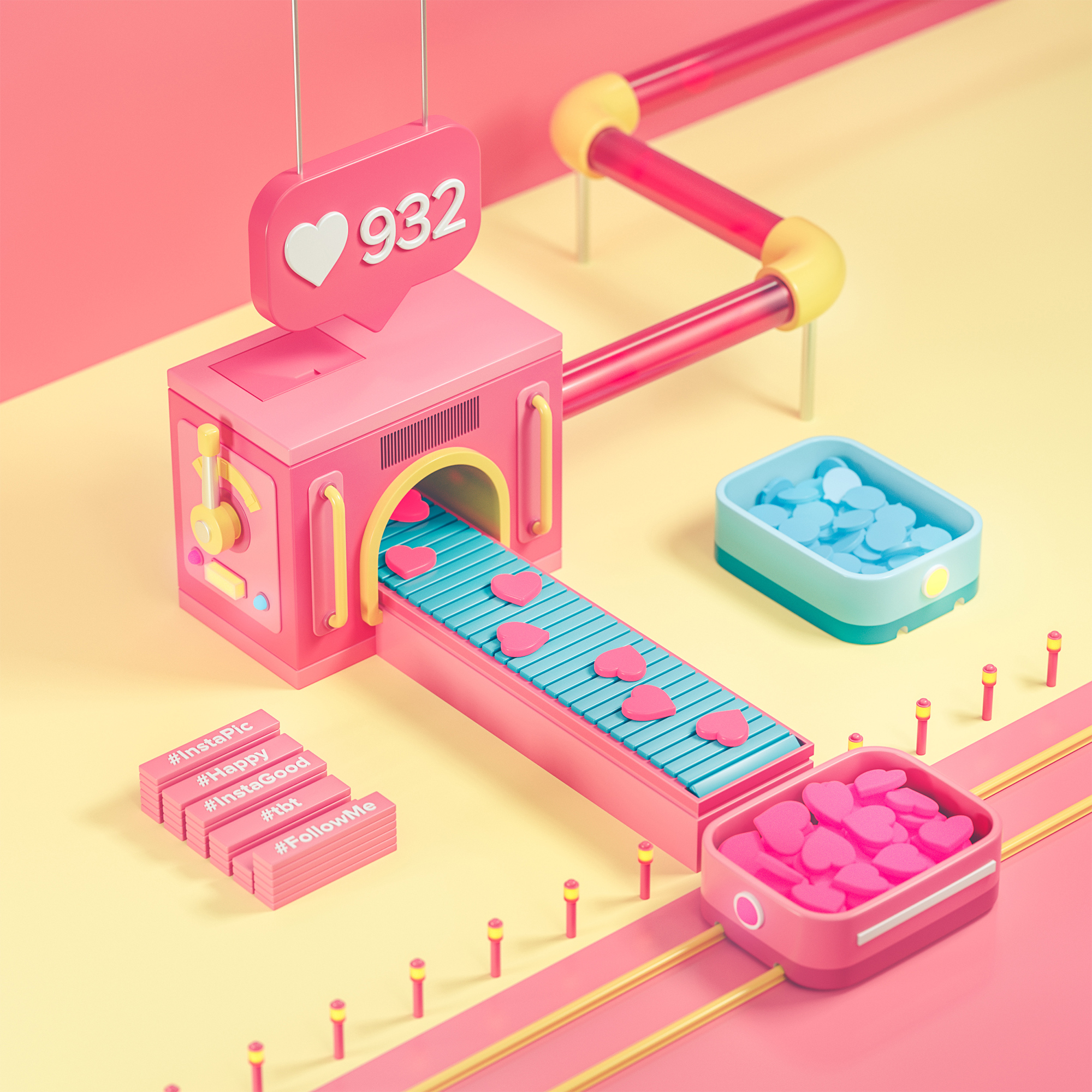 11. Now, tell us a little more about you as a person: what is your favourite food?
Any kind of burger is a really good fit for me. Otherwise, I'm happy with a huge plate of pasta. I know, pretty basic.
12. Favourite book?
I can't just pick one. I love science fiction & fantasy books so here go some of my favourites: Ender's Game, Ubik, The Name of the Wind, Elantris... I also love any Murakami book. Regarding my work, I recommend The Freelance Manifesto from Joey Korenman. Really helpful if you are starting your freelance career in motion graphics (specifically) or any creative work.
13. Favourite genre of music?
Probably I would go for indie rock, but I enjoy a lot of musical genres (dream pop, post-punk, electronic, 60's pop, Latin music...). I can't work without music (and coffee).
14. What are your hobbies?
Running, swimming, cycling, playing board games and listening to music every second of the day.
15. If you weren't an artist, what would you be?
Bus driver. I love public transport, its design and how everything is connected.