Instagram:
@sarthak_kath
Tumblr:
bigblewblot.tumblr.com
1. What's your story? Where are you from?
I am Sarthak, I am an illustrator and comic book artist from Lucknow, India. Presently settled in Kodaikanal, a small town in the hills where I teach Visual arts at a school and freelance from my cottage. I graduated as a product designer, but midway realised that design was still second nature to me, however I had been scribbling ever since I could consiously hold crayons, and had been making up stories from even before. So why not fuse the two instincts?.. I started working as a comic book artist for a children's publication house and have been working in the children's sector ever since. Moving to the hills was a decision I took to live the romantacized life of an artist in the cottage, by the woods and its been a great journey so far.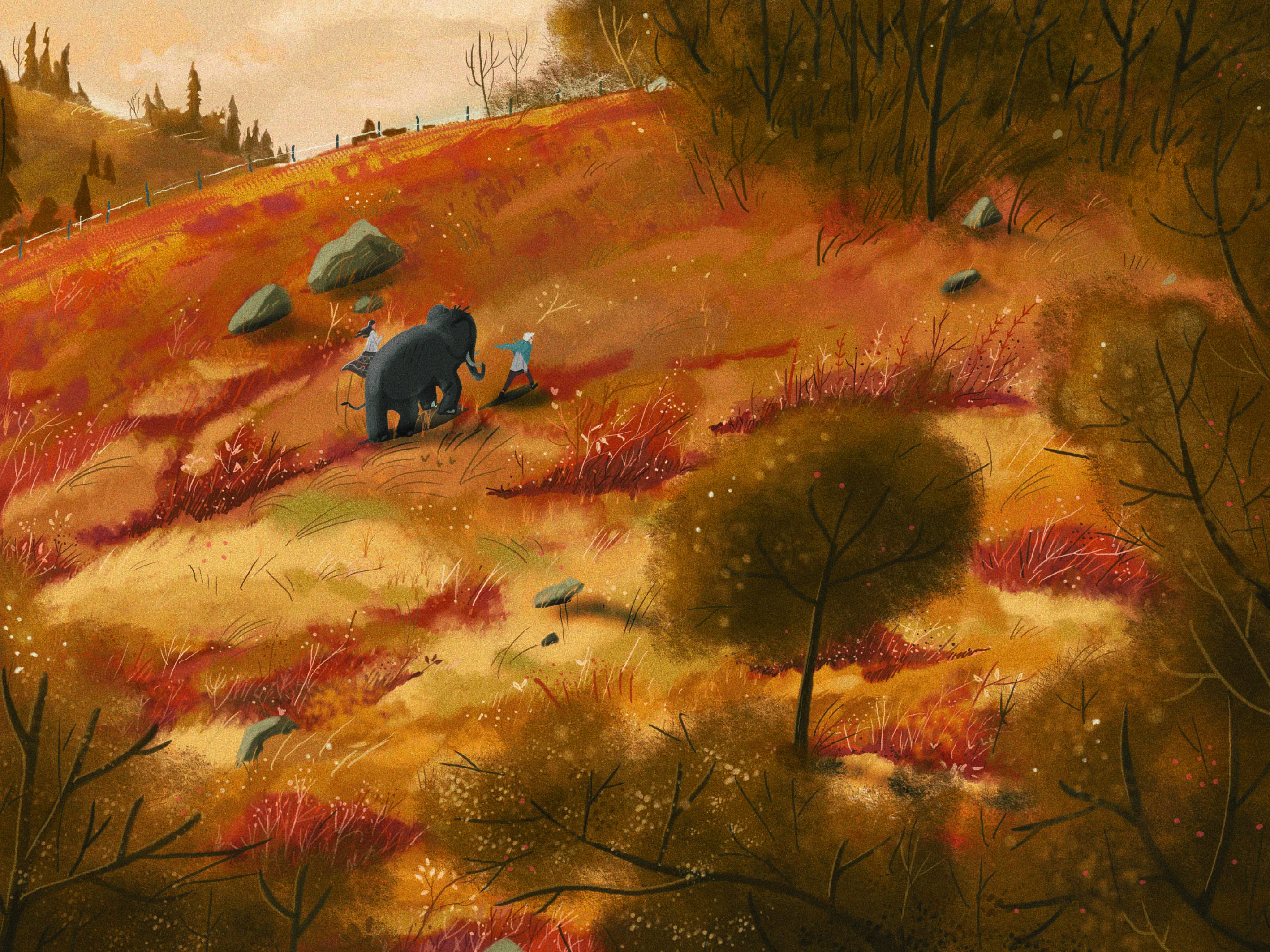 2. Tell us about your aesthetic?
I have been an ardent observer of children's stories and books all my life which is what led me to adopt such a style in my artworks I guess.( not sure, haha) and also the fact that I made cartoons because I couldn't draw the real. I continually try to rebuild my self and my aesthetic, accquiring knowldege as I go. My aesthetic is emotion driven and primarily light I believe. But I feel like I keep swinging my aesthetic, as I am still experimenting and forging my so called artistic style and voice. Any style that helps me express better and allows me to bring the unreal into the real. It's a story still being woven.
3. What is your favourite medium and why?
Water colours, without a doubt. Its almost magical I think. Getting used to it I realized there is a beautiful balance between what you can control and letting go, when you stroke your colour soaked brush on the paper. I only have partial control on how the colours might behave, rest is up to the colour itself. Isn't that really cool ?! XD
4. What is your artistic process like?
I wish I followed a strict process at times. But mostly its "scribble all you can" and "paint all you can" philosophy. I want to draw and paint everything I see and all I wonder. It's very intutive. Its very spontaneous. There is so much to soak in! Although, to learn as I go along I sit and observe and try to study the people, their faces and postures, see colours and how they intermingle with the compositions, how they change, take notes and and try to adapt that in my art.
5. Who and/or what inspires your work?
Its almost euphoric, the act of drawing, creating something new, telling stories through it. I mostly draw from experience and life and putting it down is like getting a chance to re-live that moment. And although it feels amazing to create, I think art is not complete till people see it, because that's when it starts to tell a story. Its like a superpower, being able to narrate, and creating worlds that innately exist in imagination. This is what primarily inspires me to make more and more. I want to weave magic and share it. I am a Miyazaki fan boy through and through. I love how he effortlessly blends the real with unreal and creates marvels.
6. What role does art play in your life? How does it change the way you view the world?
Art is vital to me, it's the window that takes me to the other side, it gives me a glimpse of what all could be, and shapes my perspective often and I want to get as good at it as I possibly can. Its what motivates me to get up and paint and share. It's a language that all speak. Stories happen everyday, with everyone, attempting to store it and tapping on these moments that will die and relishing on them to create new ones is how I see it.
7. Where did you study?
I studied Product Design at National Institute of Fashion Technology, Bangalore.
8. Where do you see yourself in five years? Working in an agency?
I am not entirely sure. Although I certainly want to make so many story books and picture books , but I also want to explore other mediums, like installations, games and animation maybe. I want to adapt to everything that lets me tell stories. I would like myself to have expanded my freelance game in coming five years, allowing me to travel and work at the same time (My idea of travel is mini life spans her and there than just hitchhiking), although, I wouldn't mind that either. Also making album arts for all my favourite artists, yeah that's something.
9. What about in ten?
I better have a fully functional booming studio. I would also like to have exhibitions around the world. Hahaha who wouldn't? Collaborate with all my idols. And complete my checklist of clients and firms. (*Yes I will) :D
10. What do you hope to achieve with your art?
Making art is my drug, I am constantly smiling when I make art, and I would like all who see my art to take away something from it and get inspired or motivated. It's a beautiful feeling to see how one's visuals can instigate so many thoughts and shape our imagination cloud.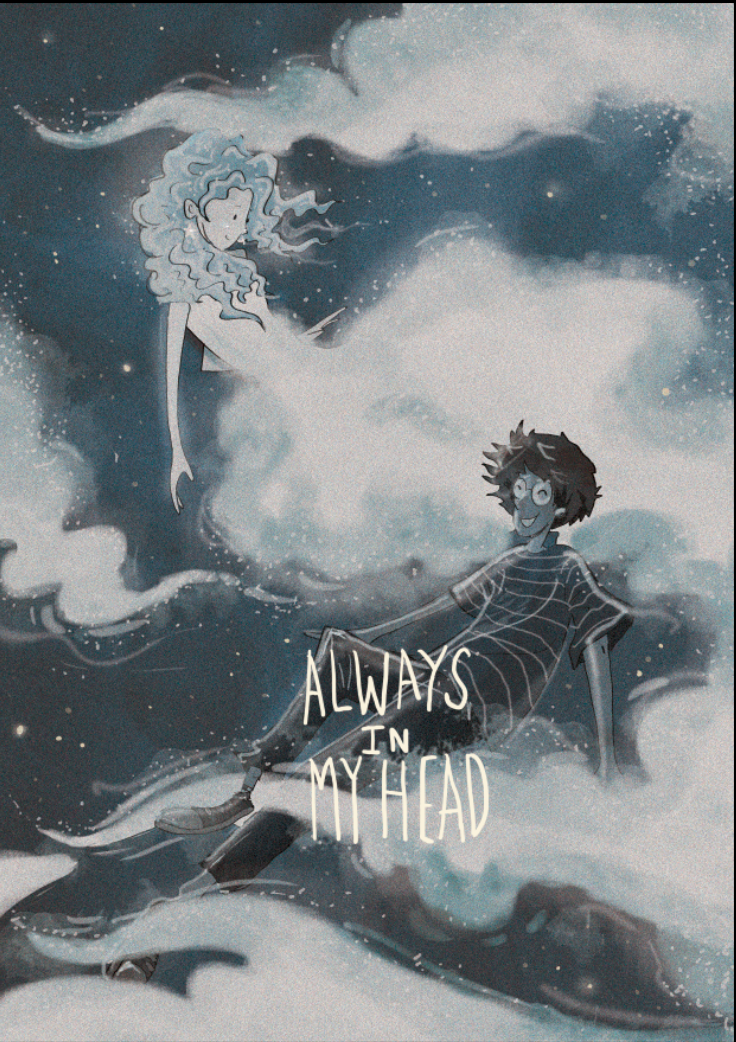 11. Now, tell us a little more about you as a person: what is your favourite food?
I love food! Pretty much everything served. I eat like I am never gonna get food again and hog like a pig. (I make myself thinner than I actually am in my artworks)
12. Favourite book?
I wish I was good at reading books, but I am not. But of what I have read, all the Roald Dahl stories. (Quentin Blake was partially the reason why I read them) . I love all of Oliver Jeffers works though!
13. Favourite genre of music?
Ah.. so many artists. I totally love Simon and Garfunkel, but to name a few more Pink Floyd, Nick Drake, Sigur Ros, Gorillaz, Daft Punk, Tycho, Gregory Alan Isakov, Ben Howard, Bon Iver, Old music from Coldplay :P
14. What are your hobbies?
I have recently come to realise that I love cooking for my students who sneak out from their dorms (they call me Hagrid). I love to walk and go on hikes often, (advantages of being in a town in the woods) Stencilling.
15. If you weren't an artist, what would you be?
Haha I would have been a clueless person probably. A teacher maybe.