Instagram:
@schmitz_illustration
Website:
www.stephan-schmitz.ch
1. What's your story? Where are you from?
I was born in Santo Domingo, the Dominican Republic to a German father and a Swiss mother in 1983. I grew up in a small town near Zürich called Uster. In third grade, my family moved to Asuncion, Paraguay where I spent 4 wonderful years of my childhood. After that, I completed high school in Zürich, worked as a gardener at a local cemetery and then started studying Illustration at the Lucerne University of Applied Sciences and Arts. I tried out a lot of styles and mediums and learned a lot. But after my graduation, I had absolutely no idea how to make a living as an Illustrator. It was hard to find a language, a style that I felt comfortable with and that at the same time would be of interest in art direction for editorial. It took me about four years to build a portfolio of which I could say: "yes, this is good and this can compete on an international level." Shortly after that, I started winning some awards and recognition from the Association of Illustrators, 3x3 Magazine, Lürzers Archive, etc... Since then my free weekends have gotten very rare.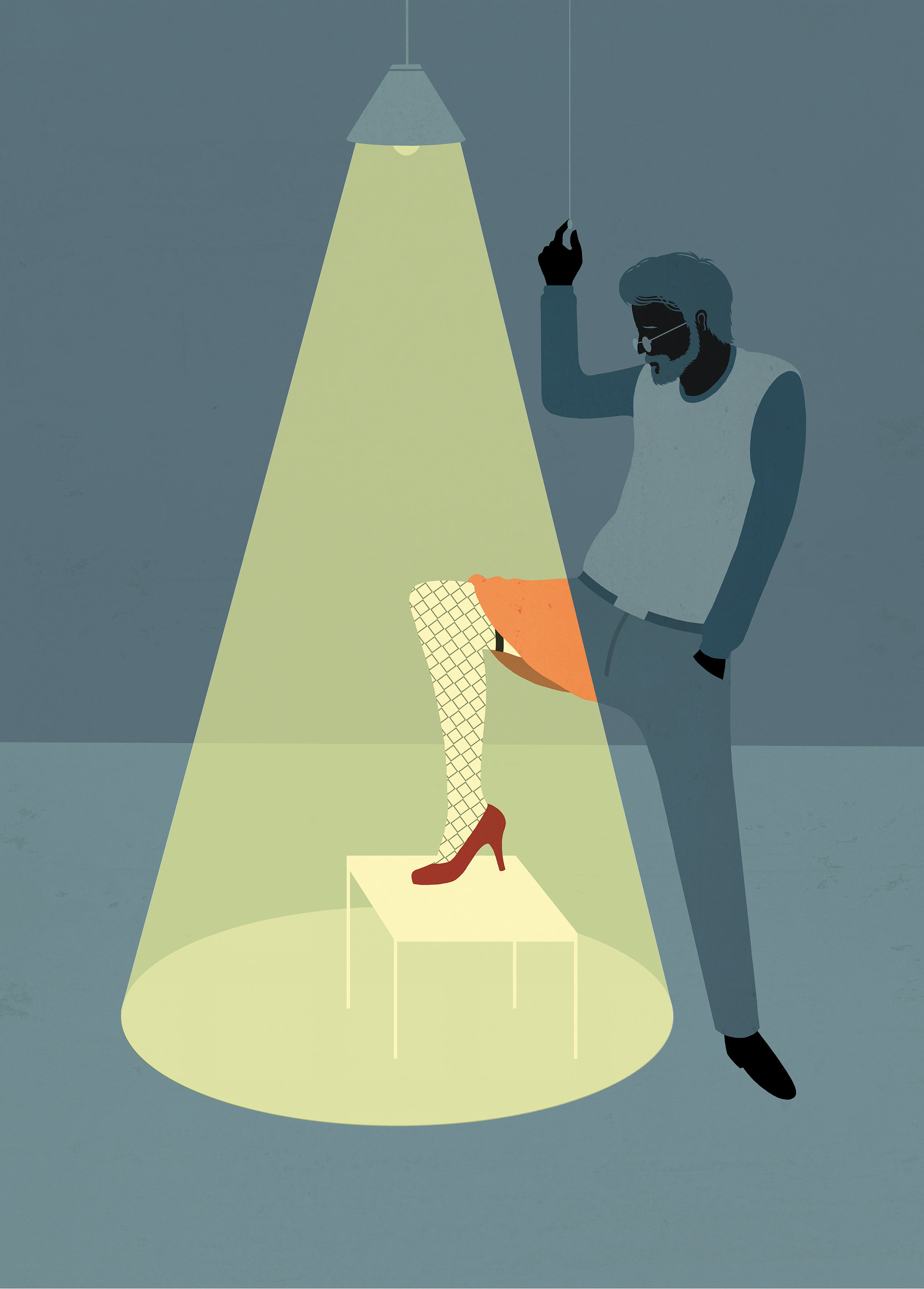 2. Tell us about your aesthetic.
In order to make the subject and the idea behind the illustration as clear as possible to the reader, I work with a graphically reduced, simple style. People should be able to "read" the scene on the image in the first half-second. Then if they look a bit longer maybe they discover that there is a bit more to it. A little twist, a joke, something unexpected. I think that is rewarding for the viewer. People like that, they always did.
3. What is your favourite medium and why?
I work in Photoshop with textures I painted and scanned in. Maybe if I had a big place where I could paint and hang canvases on walls, I would be working differently today. But that is not the case. Of course, I would like to paint and draw more by hand and try out new stuff. But there are simply not enough hours in one day for me at the time.
4. What is your artistic process like?
When I work on commissions everything has to go pretty fast. I draw little thumbnails of objects, symbols, characters that are in the text I get. Then I try to imagine a scene where some of these come together to explain the meaning of the article, to sum it up in a way that in the best case is not expected by the reader. When it comes to personal work I am a lot slower. One month I have an idea. Two months later I start working on it, half a year later it is somehow finished.
5. Who and/or what inspires your work?
I work in a shared studio in Zürich, called "Strapazin". There are about 15 people working there. Illustrators, Comic Artists, Graphic Designers, Writers and Animators. We always comment on each other's work honestly and without being afraid to offend anybody. That helps a lot. When it comes to Illustrators I think the Italians are kicking it at the moment. Following Emiliano Ponzi, Alessandro Gottardo, Beppe Giacobbe, etc, there seems to be a new generation of conceptual illustrators that produce extremely strong images. Joey Guidone, Davide Bonazzi, Carlo Giambarresi,
Chiara Ghigliazza
, Andrea Ucini and many more (hope these guys don't mind me mentioning them). Of course, it is not exclusively an Italian thing. But I think they are following the footsteps of Ponzi & Co. Just like those guys followed the footsteps of Guy Billout or Brad Holland.
6. What role does art play in your life? How does it change the way you view the world?
Art plays a minor role in my life. I consider myself an illustrator, not an artist. I like some of the Surrealists. I also like Monet I like Hopper and Hockneys drawings and his new I pad stuff... I am not particularly interested in it though. Therefore Art doesn't change the way I view the world.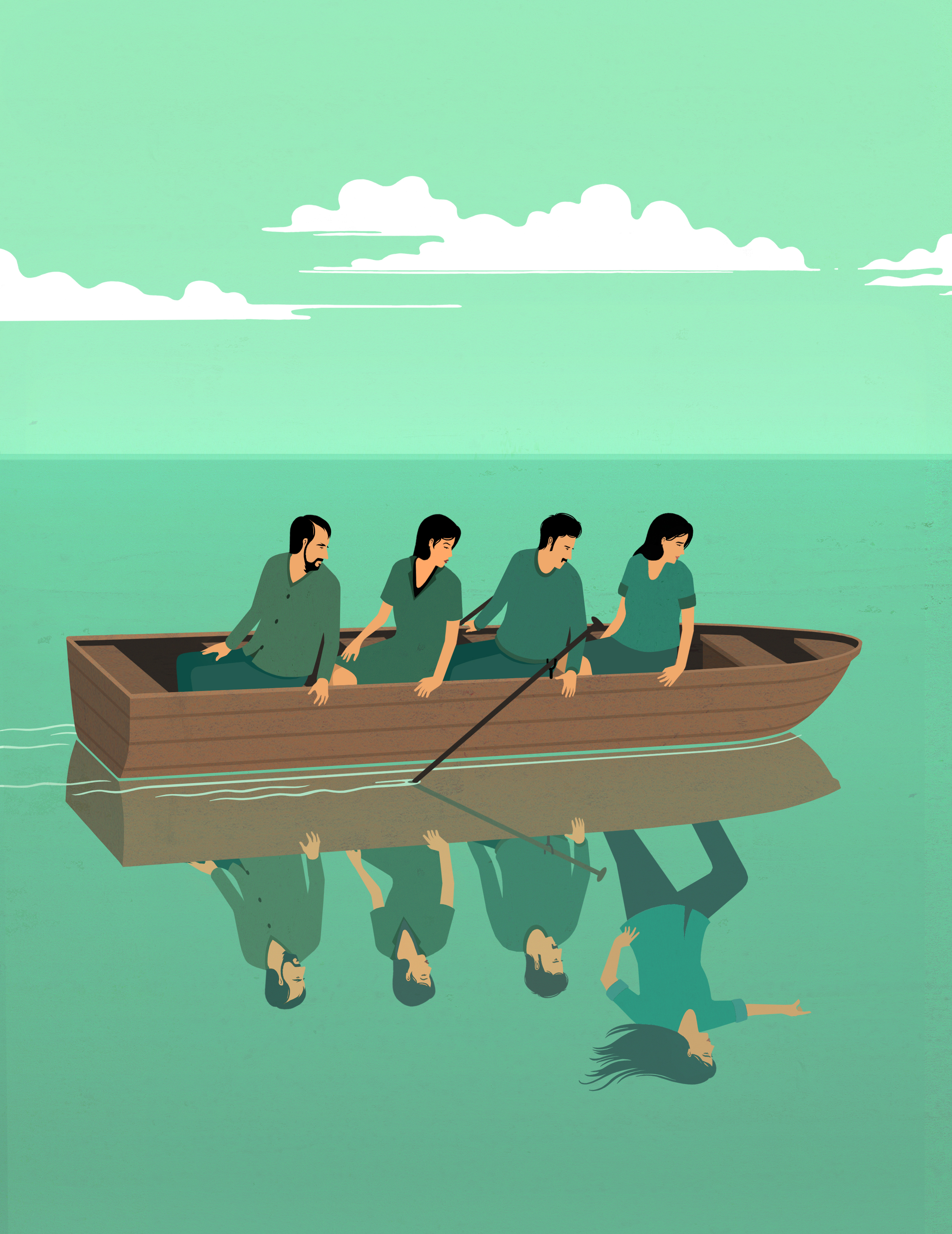 7. Where did you study?
I Studied at Lucerne University of Applied Sciences and Art (Illustration) and at Zürich University of the Arts (Art Education)
8. Where do you see yourself in five years? Working in an agency?
I hope in 5 years I will still be doing the same thing as today but a bit more relaxed.
9. What about in ten?
I hope in 10 years I will still be doing the same thing as today but even more relaxed.
10. What do you hope to achieve with your art?
I am not trying to change the world. From my point of view, a very beautiful thing that my Illustrations cause is that some people I knew from my childhood or teenage years or that are friends from friends come up to me or write me how much they love a particular image or a series of images. Sometimes these are people who weren't even really aware that illustrator is something you can be professionally... so... for me, that is really touching and rewarding.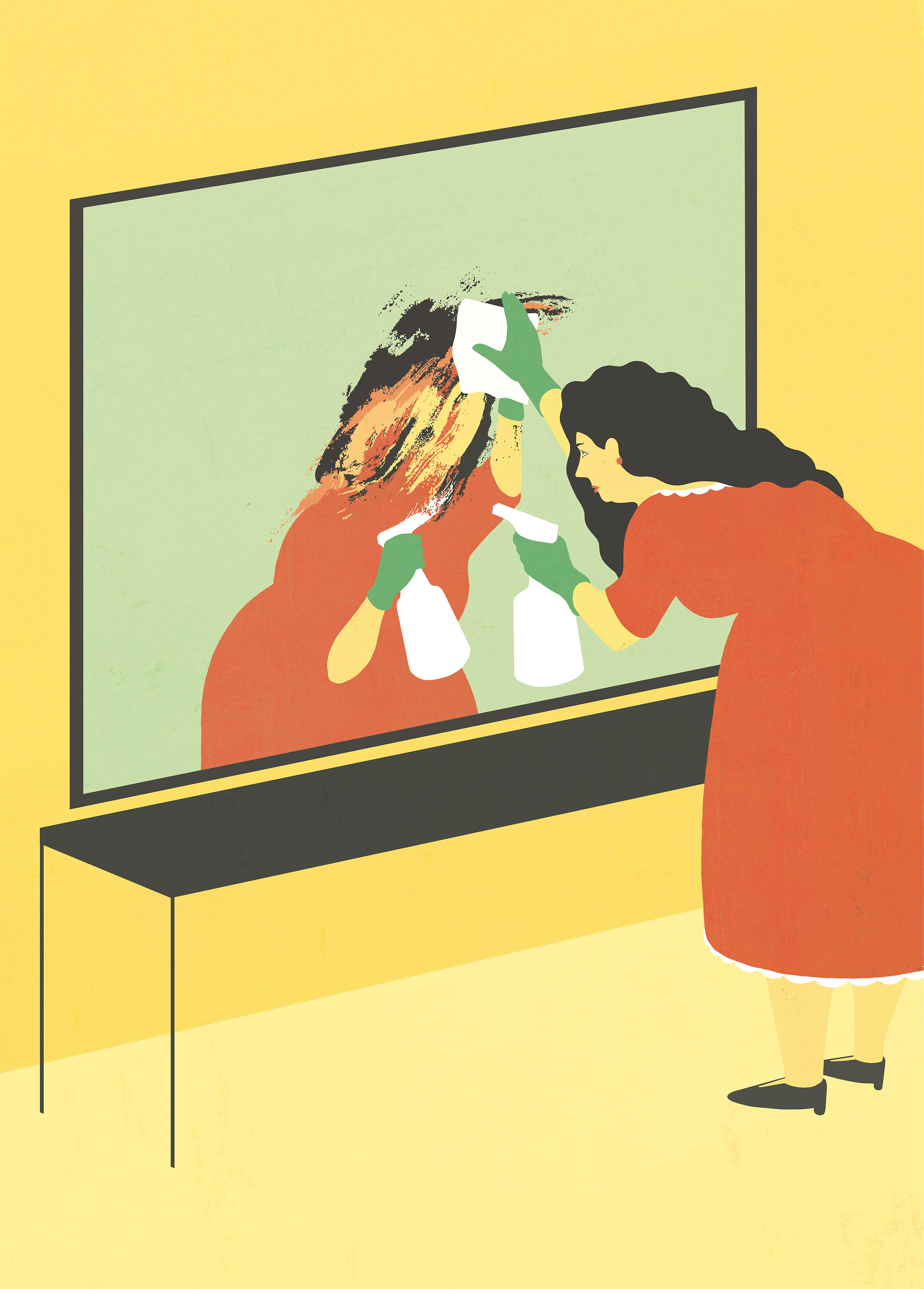 11. Now, tell us a little more about you as a person: what is your favourite food?
I eat almost everything. I love to cook as well (thank you, Mama Schmitz!)
12. Favourite book?
I love Alessandro Bariccos Novels. "City" in particular. Yes, I know... another Italian. I can't stand the Italian football teams though! I also like Michel Houellebecqs Books. I think I read them all. I particularly enjoyed his latest novel "Submission".
13. Favourite genre of music?
I used to listen to a lot of Punk Rock, Death Metal and some Black Metal. Nowadays I listen to a lot of different Music. I love "Two Gallants", "Get well soon", "Gregory Alan Isakov". Sometimes I even listen to German Gangster Rap.
14. What are your hobbies?
My job is my hobby. I also play the guitar with some friends from time to time. I watch a lot of series. And I like to drink beer.
15. If you weren't an artist, what would you be?
I would really love to be an archaeologist. Or a stay at home father!