Instagram:
@schwebewesen
Twitter:
@romina_lutz
Facebook:
www.facebook.com/romina.lutz.grafik
Redbubble:
www.redbubble.com/people/schwebewesen
Tumblr:
schwebewesen.tumblr.com
Displate:
displate.com/schwebewesen
Pinterest:
www.pinterest.com/lutzromina
Behance:
www.behance.net/RominaLutz
Curioos:
www.curioos.com/schwebewesen
Website:
www.romina-lutz.at
1. What's your story? Where are you from?
My name is Romina Lutz, a self-taught digital artist and illustrator from Austria. I decided to become an artist when I finally realised that I do not fit into routine life. Gladly, I am still able to hear the voice of my inner child. In my business "Schwebewesen" I create illustrations for companies and newspapers as well as designs for different products sold through online shops.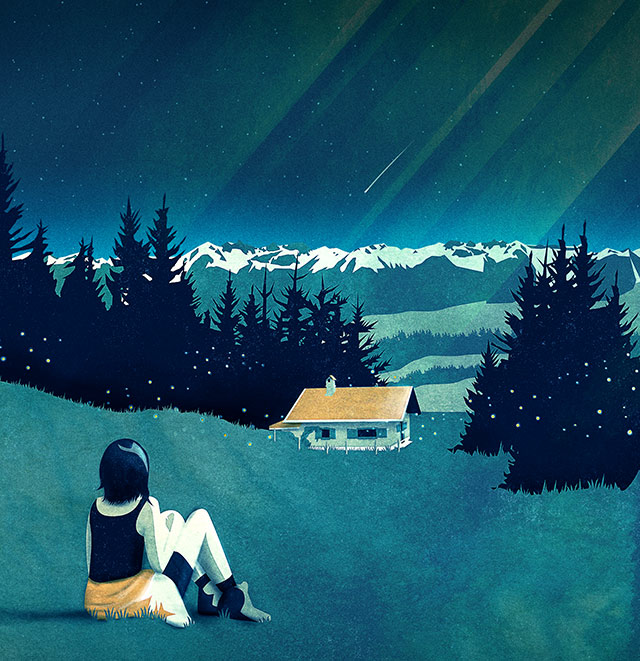 2. Tell us about your aesthetic.
I create surreal and dreamy vector art with a touch of vintage, minimal art and flat design elements. Choosing the right colours and textures that communicate the proper emotional messages is of prime importance for my designs.
3. What is your favourite medium and why?
My computer, my Wacom tablet and the entire Adobe palette because it feels like magic using all those self-customised effects, pencils and textures!
4. What is your artistic process like?
Waking up highly motivated, preparing tea and listening to my music. The next step is to listen to my heart and simply start off painting. Sometimes my ideas just appear whilst dreaming or even while working on a new project. It's like drifting away into another magical dimension.
5. Who and/or what inspires your work?
I get my inspiration from the amazing support of my lovely husband, great conversations and unforgettable moments. I really love the work of contemporary artists but am likewise inspired by late artists, mostly Dalí and Vincent van Gogh. I am also a big fan of digital artist Tom Haugomat, actor Benedict Cumberbatch and director Tim Burton's early works.
6. What role does art play in your life? How does it change the way you view the world?
To me, art is everything. Art is everywhere. Art is people, mother nature, music, all kinds of crafts and talents out there, a delicious dish et cetera. I am feeling like a child who is so thankful to be allowed to discover this amazing playground full of art. The best about art: you either like it or not. You don't even have to justify yourself, you just feel it. (Example: You look at Vincent Van Gogh's masterpieces and his brush strokes sub-consciously communicate his feelings during the time of painting.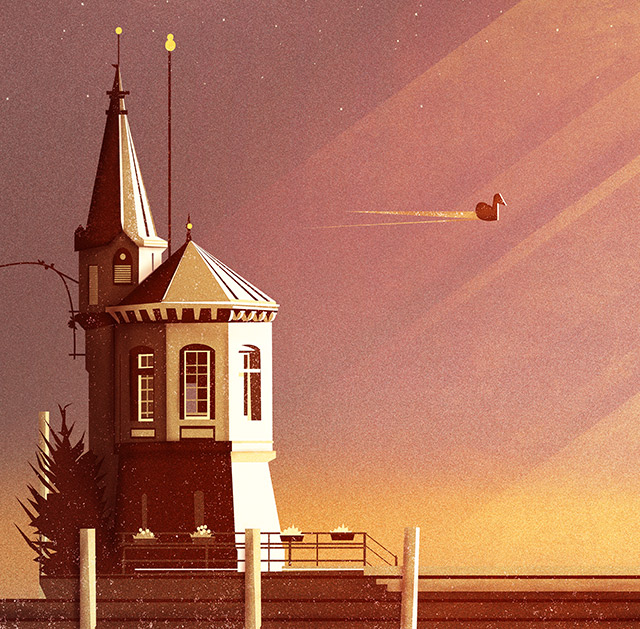 7. Where did you study?
I studied graphics and design at a local university.
8. Where do you see yourself in five years? Working in an agency?
No, working for an agency is not an option. I have always been a little rebel and anticipated what I love most: doing my own thing.
9. What about in ten?
Still sitting there with a big, content smile on my face realizing I am still living the answer of question #8.
10. What do you hope to achieve with your art?
People feeling my art. Even if they do not see the interpretation I have. It's all about individuals getting touched by something they can think about. No matter if happiness, crazyness, sadness or motivation is induced, feelings are of prime importance.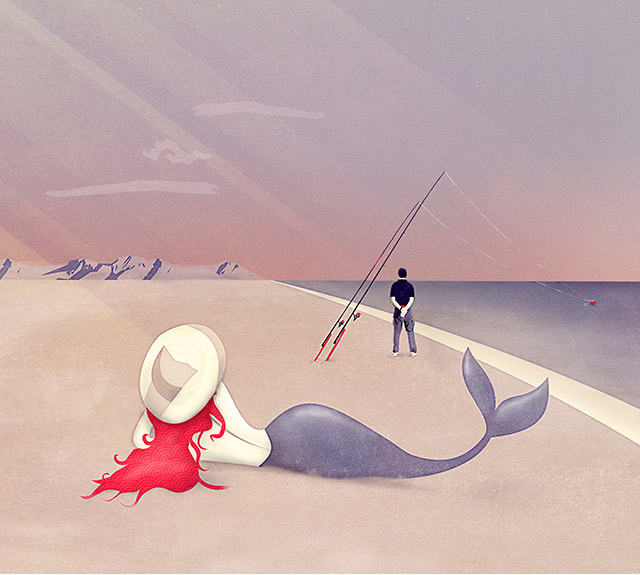 11. Now, tell us a little more about you as a person: what is your favourite food?
Fresh and exotic dishes from all over the world … if it has to be a single cuisine, it's probably Italian food.
12. Favourite book?
"Walden" by Henry David Thoreau
13. Favourite genre of music?
Due to the versatility of musical genres, answering this question is not easy. But I especially love listening to Muse, Massive Attack, Pink Floyd, Korn, Biffy Clyro, Moby, Ludovico Einaudi, Woodkid… it's a never-ending list.
14. What are your hobbies?
Painting, laughing, travelling and enjoying nature.
15. If you weren't an artist, what would you be?
Probably an actress or musician. If those professions don't count I honestly can't tell you… :)