Instagram: @scott_balmer
Website: www.scottbalmer.co.uk, www.scottbalmervectors.co.uk
1. What's your story? Where are you from?
I originally come from Dundee, Scotland where I grew up and learned my craft within the city. Dundee itself is found right next to the River Tay and has had a colourful history with a wide mixture of events from the rise of Journalism to being where popular video games such as GTA and Lemmings were created within this city.
I grew up here experiencing all that Dundee had to offer and then some which has helped shape me to who I am today.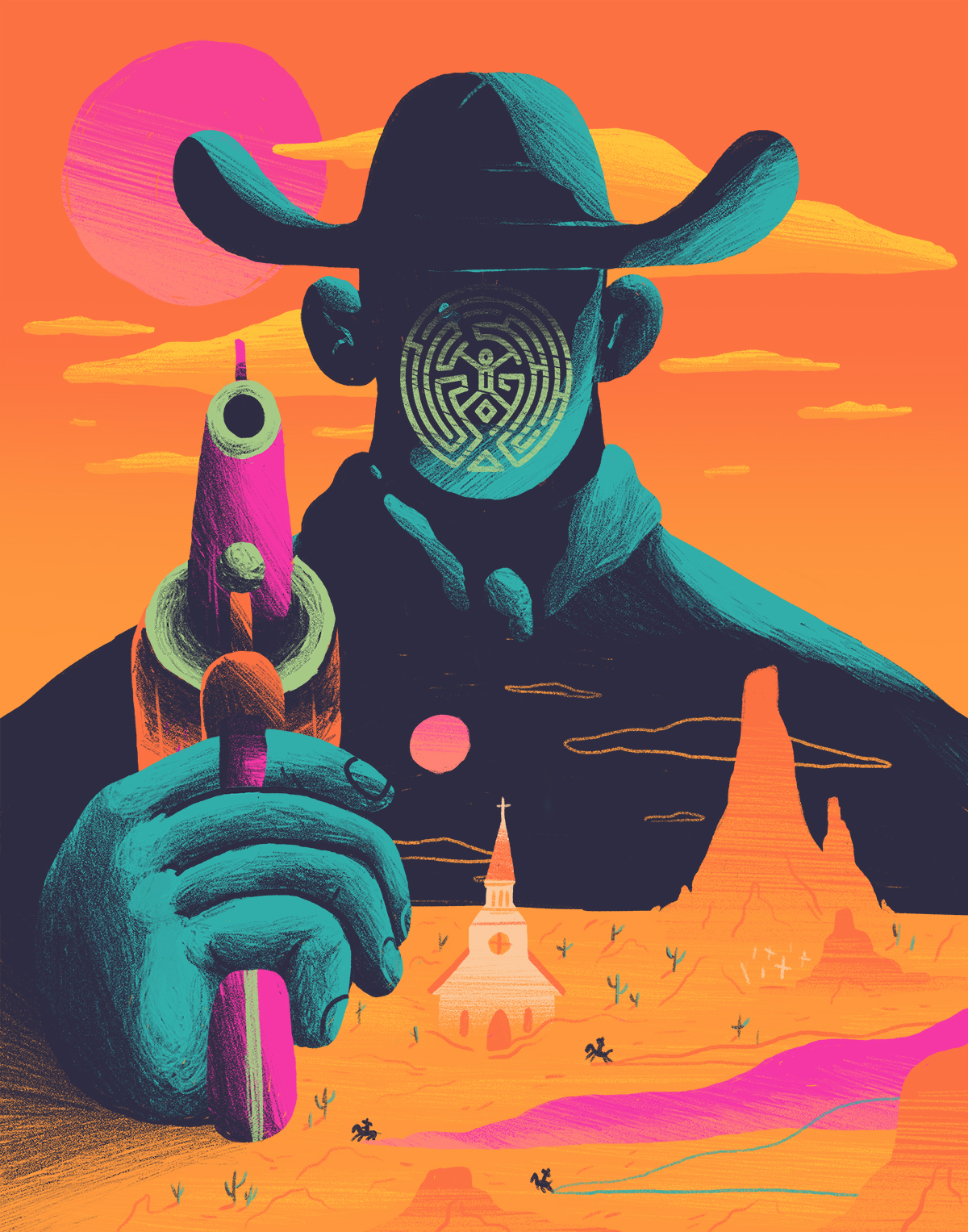 2. Tell us about your aesthetic.
I kind of have two styles at the moment that I use for different clients/projects and although they share some similarities in certain areas, they have largely different aesthetics from each other.
The first one is more simple and rough with its coarse pencil shading and is a nice bold and colourful style which is fun and sits nicely with many things.
My other style is more surreal and psychedelic with the usual landscapes with a retro feel which is inspired by old sci-fi art and pinball machine, you know stuff of that nature.
3. What is your favourite medium and why?
I think it would have to be lino printing, I used to do tons of prints back in my student days and I do kind of miss it since it's a bit more traditional and hands on with first having to cut the design on a sheet of linoleum and then inking it up followed by using a press to transfer the ink to paper.
I do miss the mess, the smells of the ink and the cleaning up side of things which go hand in hand with working within a print room, plus there was the fun part of seeing what everyone else had been making by having a look in the drying rack.
4. What is your artistic process like?
I start off making small thumbnail roughs where I am more interested in capturing the main idea, these thumbnails are usually quick and is just me figuring out the general concept to the point of having a wide selection to work with. Then I go through these thumbnails and select the ones that have potential to be developed further which takes us to the rough stage, after one rough has been selected it's on to taking it to the final artwork.
5. Who and/or what inspires your work?
I tend to look at older illustration/design work such as things like old book cover designs especially 70s sci-fi covers since I like how interesting it is in the way the artist has tried to capture the future through what was once modern tech at the time. I'm also a bit partial to old video game covers for similar reasons but this time it's being given images of a bunch of pixels moving about on screen and then having to create artwork which fits the description of what the game is about, people like Bob Wakelin who designed a large chunk of Ocean Software's game covers during the 80s and many others who worked making box art during that time.
Personally, I would have loved to have worked back then just to see what challenges you come face to face with making box art with nothing but a bunch of pixels to go by.
6. What role does art play in your life? How does it change the way you view the world?
It plays a large part in not only what I do but also with everyday things in life in general, let's face it art & design is everywhere and can be seen in everything we do. Everything is designed in some way and nature itself follows design itself whether it's the leaves of a plant or a snowflake. Design is everywhere, you just have to look for it.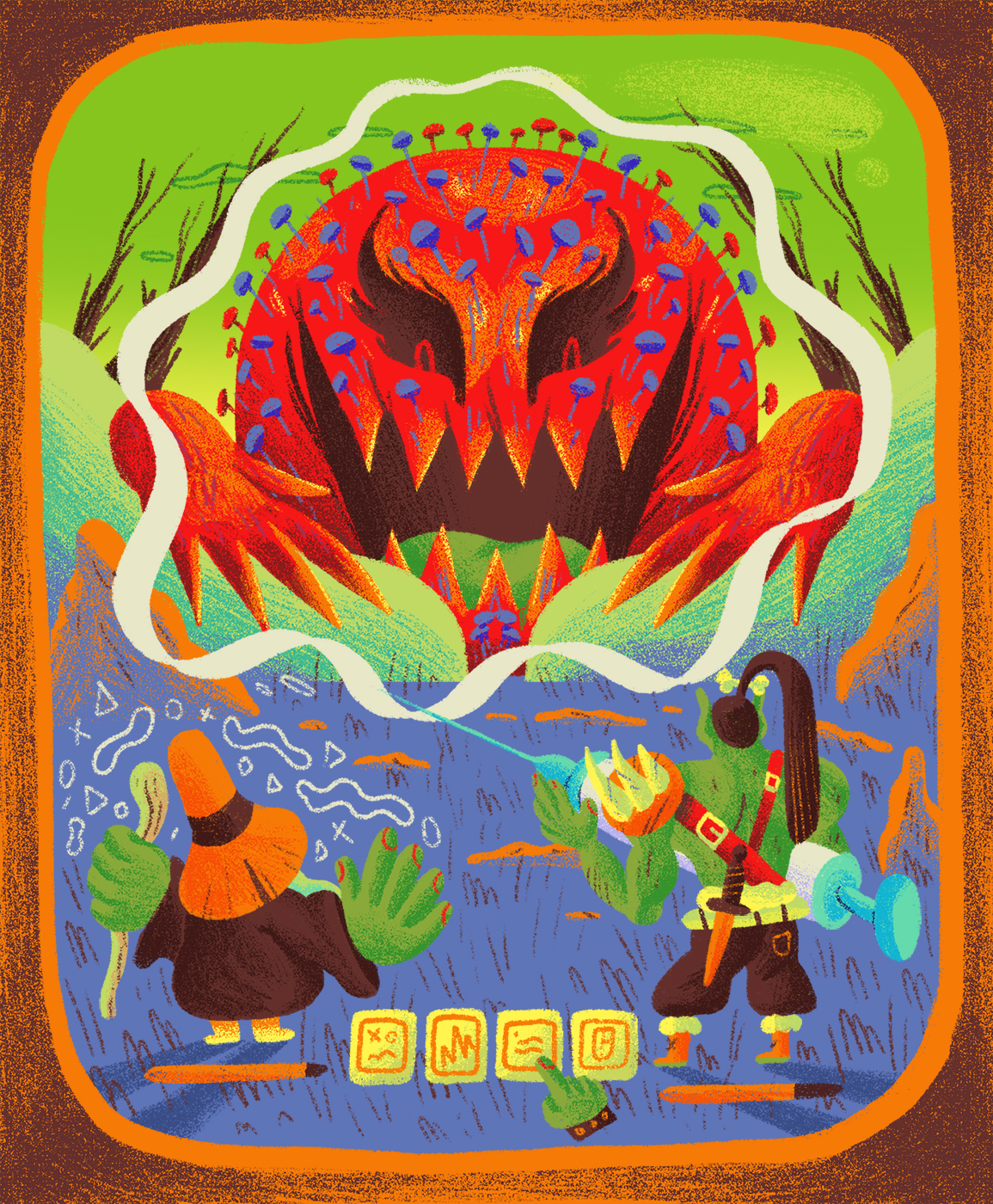 7. Where did you study?
I studied Illustration & Printmaking at Duncan of Jordanstone which is based in Dundee, Scotland.
8. Where do you see yourself in five years?
Hopefully still making illustrations but maybe go and see about making some children's books or something like that. Might be also nice to see about going down the Art Director route since it would be interesting to work with a publication or brand in making sure that their product still carries over a unified and great visual style.
9. What about in ten?
More likely what was mentioned above but who knows, maybe see about some other ventures outside of art and design or look into going into some form of lecturing so that I can pass on my creative knowledge to other people while helping them go in different directions creatively and on to bigger brighter things.
10. What do you hope to achieve with your art?
Most of what I do is largely seen as commercial art though I would hope that the imagery I produce can inspire people to enter the realm of commercial art and push themselves further in creating their own illustrations.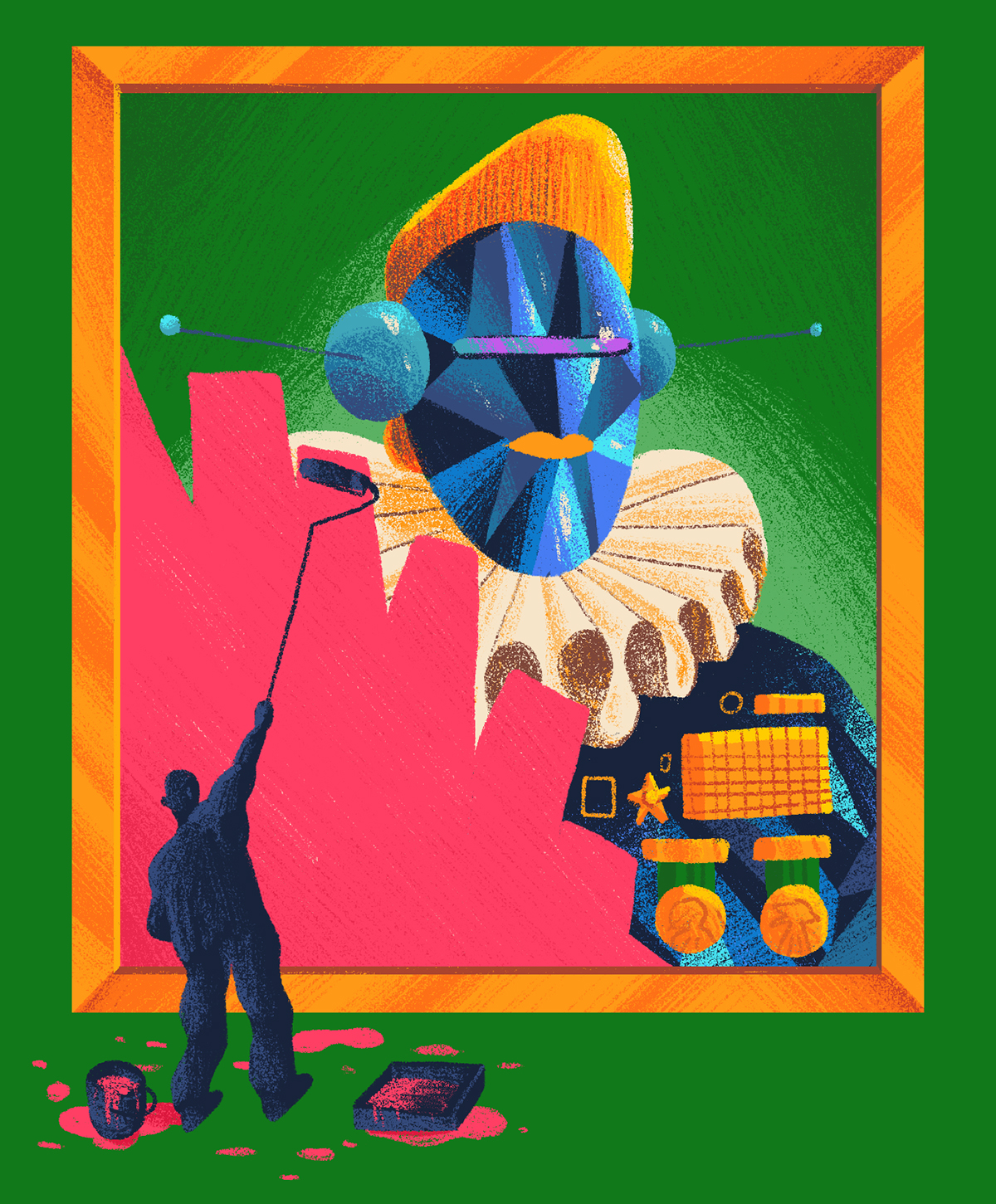 11. Now, tell us a little more about you as a person: what is your favourite food?
Now that's a tricky one since there are many different types of food, I enjoy though I think I'll go with the old faithful and go with lasagne since it's a pasta dish that baked with layers of pasta and sauce. Other food types would be curries and Mexican food as well.
12. Favourite book?
When thinking about this, I'd say I would go with One Flew Over the Cuckoo's Nest by Ken Kesey. It's a book about a prison inmate pretending to be insane to get out of a working prison and largely deals with the clashes between authority and free spirits while being a tribute to individualistic personalities.
13. Favourite genre of music?
I don't really follow one specific music genre to be honest but if I had to choose I would go with movie soundtracks since it helps when coming up with things while I'm working.
14. What are your hobbies?
Aside from the usual stuff of reading, playing video games and watching films, I do like collecting old books with really nice illustrative covers and going on walks enjoying nature and what different towns and other places have to offer.
15. If you weren't an artist, what would you be?
I'd probably be either working with animals or fixing computers since that involves a different kind of problem solving and can be a bit creative in the fixing and building of tech devices.