Instagram:
@scrinkl
Website:
www.scrinkl.com
1. What's your story? Where are you from?
Hi! My name is Margaret Scrinkl and I'm from Russia (no, not Moscow). Mostly I`m living and working on the Internet. Привет! Меня зовут Маргарита и я из России. Но в основном живу и работаю в Интернете.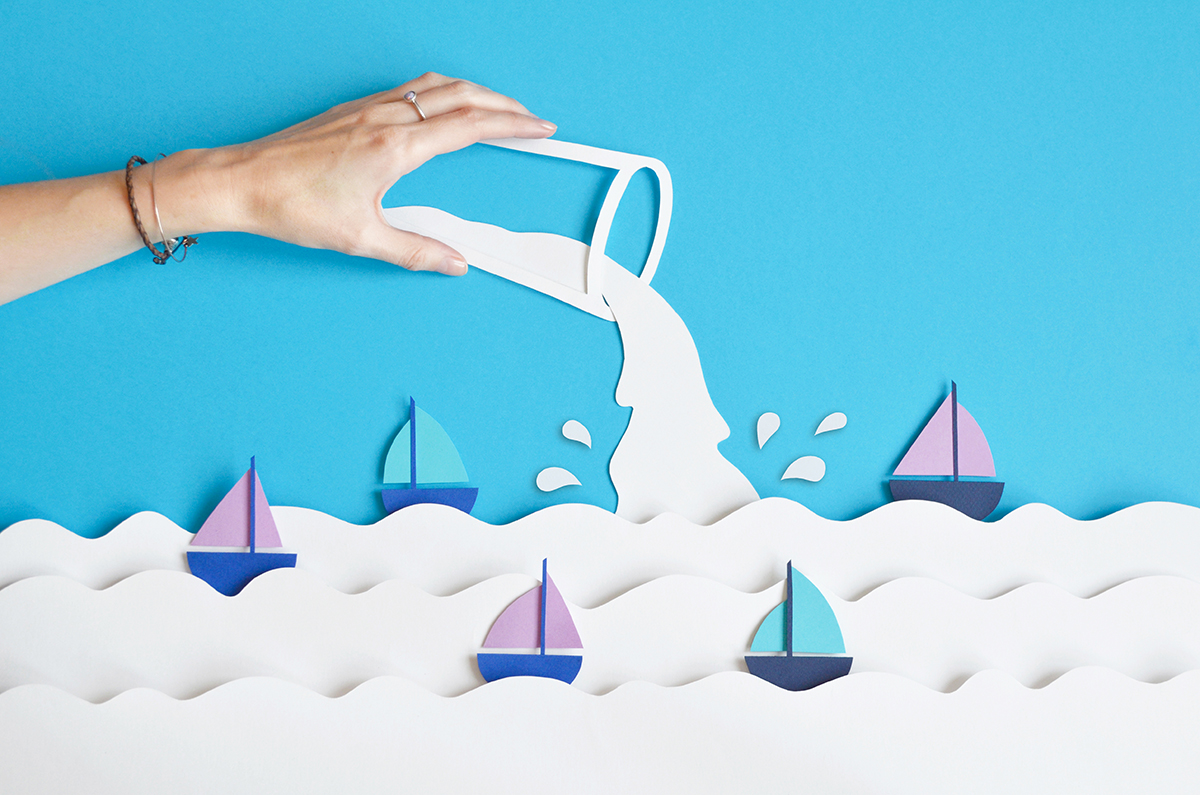 2. Tell us about your aesthetic.
Simplicity and clarity of the story, color and composition. Love of minimalism. Простота и ясность сюжета, цвета и композиции. Любовь к минимализму.
3. What is your favourite medium and why?
Paper. If I can`t find an item for my idea of shooting, I always can cut it out of paper. Бумага. Если я не могу найти нужный предмет под идею съемки, я всегда могу вырезать его из бумаги.
4. What is your artistic process like?
The birth of idea, simple sketch for illustration or storyboard for animation, making of items and preparing for photoshooting, photoshooting, post production. Рождение идеи, простой набросок для иллюстрации или раскадровка для анимации, изготовление деталей и подготовка к съемке, съемка, постпродакшн.
5. Who and/or what inspires your work?
Music and movies are inspiration for any day. Weather, especially rain and fog. But better inspiration is to sit and look at the river. Музыка и фильмы - вдохновение на каждый день. Погода, особенно дождь и туман. Но самое лучшее вдохновение - это сидеть и смотреть на реку.
6. What role does art play in your life? How does it change the way you view the world?
Art has a huge part of my life, I don`t remember how I lived without it and who I am without art in my life. Искусство является огромной частью моей жизни. Я уже не помню, как я жила без него и кто я без творчества.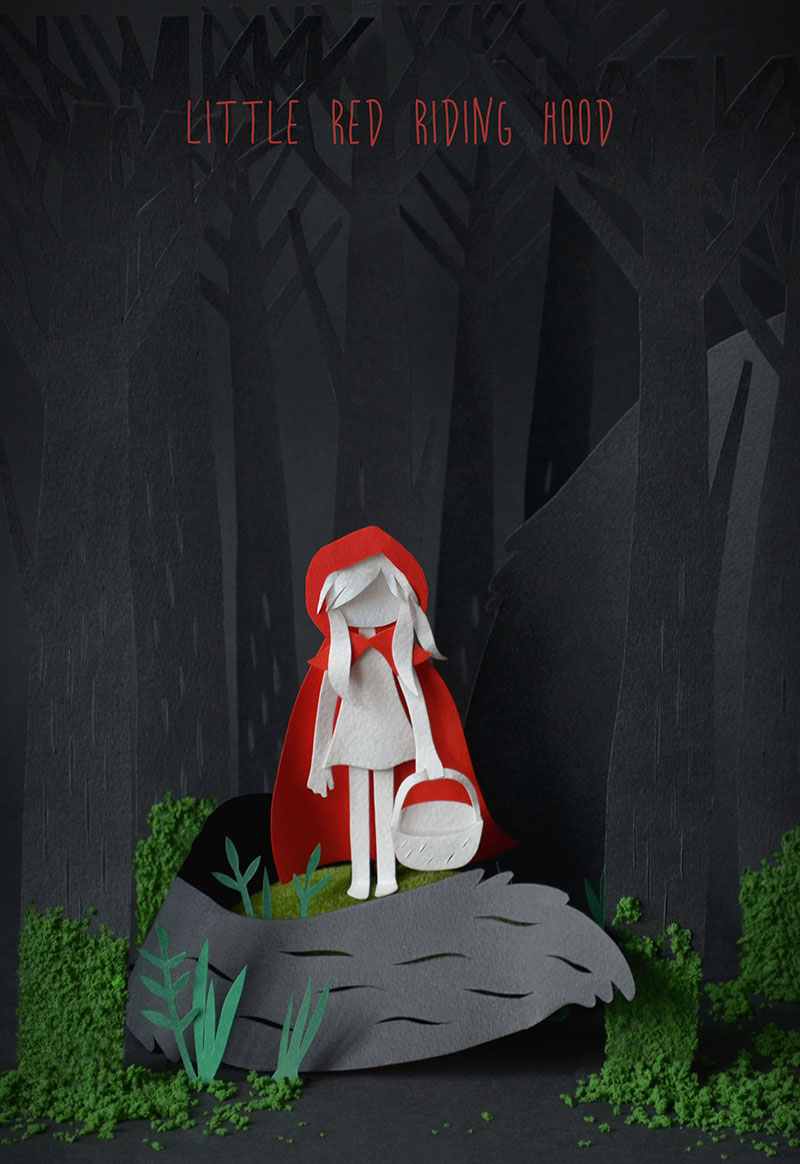 7. Where did you study?
I studied at the Pedagogical University and I am Art teacher. Я училась в педагогическом университете, и по специальности я преподаватель изобразительного искусства.
8. Where do you see yourself in five years? Working in an agency?
I will enjoy my work as today. And I will focus on social projects. Я буду наслаждаться своей работой так же, как и сегодня. И сосредоточусь на социальных проектах.
9. What about in ten?
More social projects + movie projects. And of course life in the house overlooking the lake. Больше социальных проектов, проекты в кино. И, конечно, жизнь в доме с видом на озеро.
10. What do you hope to achieve with your art?
More beauty, simplicity and inspiration in people's lives. Больше красоты, простоты и вдохновения в жизни людей.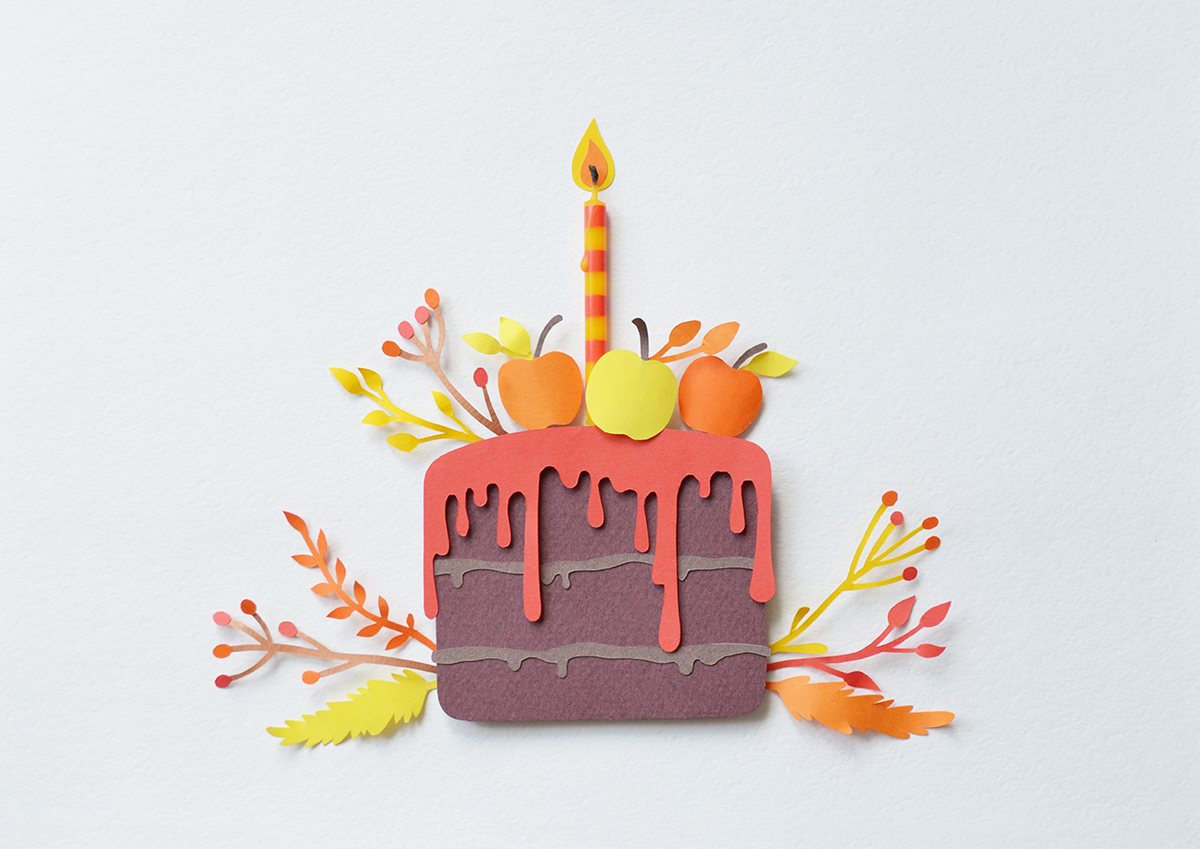 11. Now, tell us a little more about you as a person: what is your favourite food?
Dark chocolate, seafood. Темный шоколад и морепродукты.
12. Favourite book?
All the books of Haruki Murakami impress me every time. Меня впечатляют все книги Haruki Murakami.
13. Favourite genre of music?
Almost all genres of music, except too much aggressive or calm. Today I`m listening Daft Punk and Massive Attack. Почти все жанры музыки, кроме слишком агрессивной или спокойной. Сегодня слушаю Daft Punk и Massive Attack.
14. What are your hobbies?
Morning walks with music and coffee. Watch good medical and detective/thriller tv-series. Утренние прогулки с музыкой и кофе. Просмотр хороших медицинских и детективных/триллер сериалов.
15. If you weren't an artist, what would you be?
Director of independent cinema. Режиссер независимого кино.