Instagram:
@sdionbakerdesign
Twitter:
@sdionbaker
Facebook:
www.facebook.com/sdionbakerdesign
Pinterest:
www.pinterest.com/sdionbaker
Website:
www.sdionbaker.com
1. What's your story? Where are you from?
I'm from Philadelphia. A lifelong city girl, I moved to New York to attend Cooper Union in 1991, and never left (aside from a few years in Toronto, when my boyfriend at the time, now husband, was finishing school). I come from a family of artists. I grew up watching my grandmother carve sculptures in her studio, where I would sit with my sister and draw, and watching my mother illustrate. My father gave me my first camera, and taught me how to use it. Expressing myself creatively is in my blood.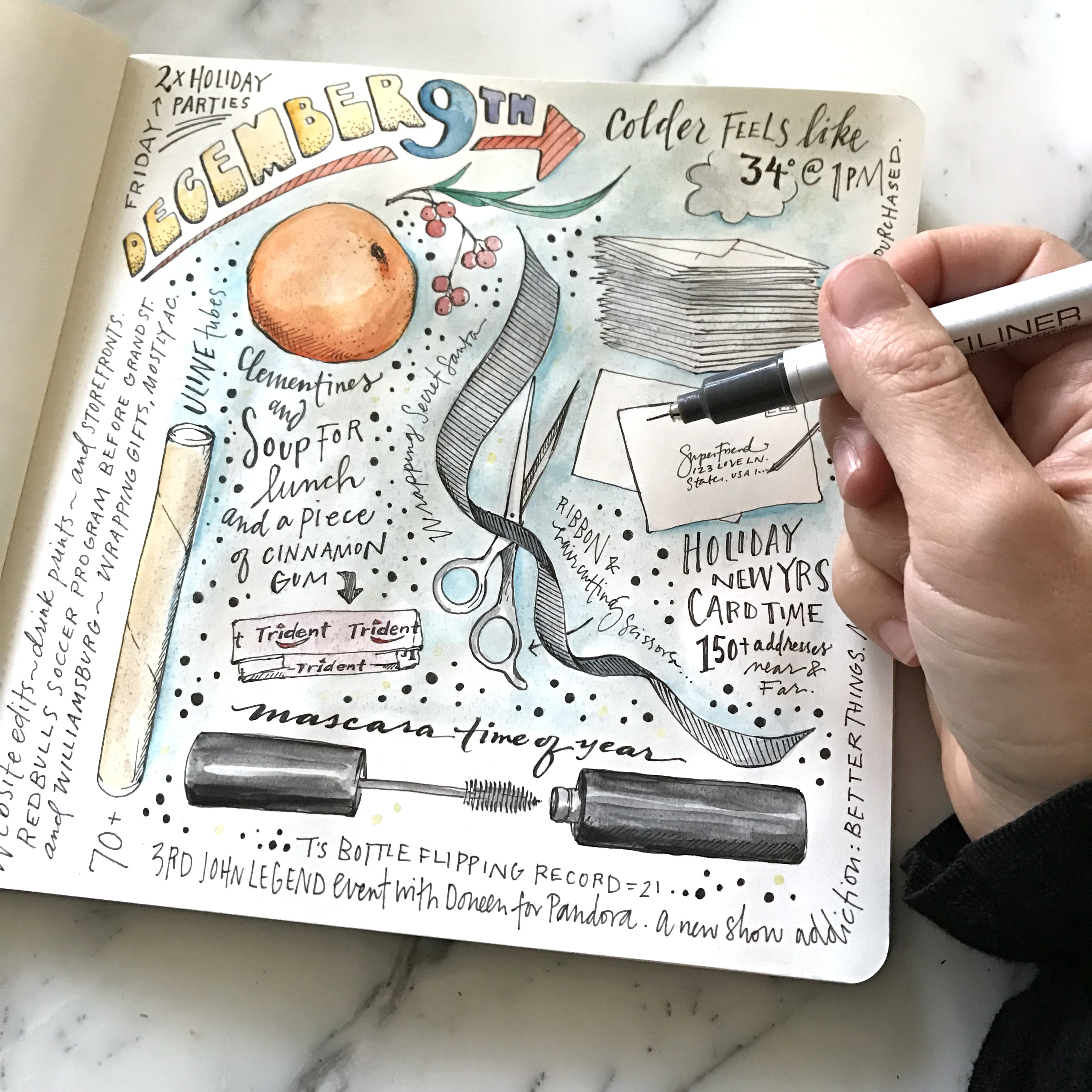 2. Tell us about your aesthetic.
My aesthetic is realistic, but by mixing lettering, thoughts, and variations on scale, collage, it's also abstract.
3. What is your favourite medium and why?
Pen and ink and watercolor.
4. What is your artistic process like?
I draw the world around me. I enjoy illustrating my day, so from morning to night, the city, our daily routine, our mundane adventures, and our exciting adventures, are all a part of my process. I take my work with me wherever I am.
5. Who and/or what inspires your work?
New York City and my family and friends inspire me.
6. What role does art play in your life? How does it change the way you view the world?
Art plays a huge role in my life, and as mentioned earlier, it always has. I was a graphic designer in the art world for the first part of my career, and still have a few gallery clients. It's a regular part of my month to attend openings, and keep up with what's going on with new artists and my favorite artists. Raising my kids around art has always been very important to me, since I know how much it shaped my childhood. They can identify artists, they have their favorites, they get excited by some, and bored by others. When I travel with and without my kids, seeing art is the first thing on my agenda.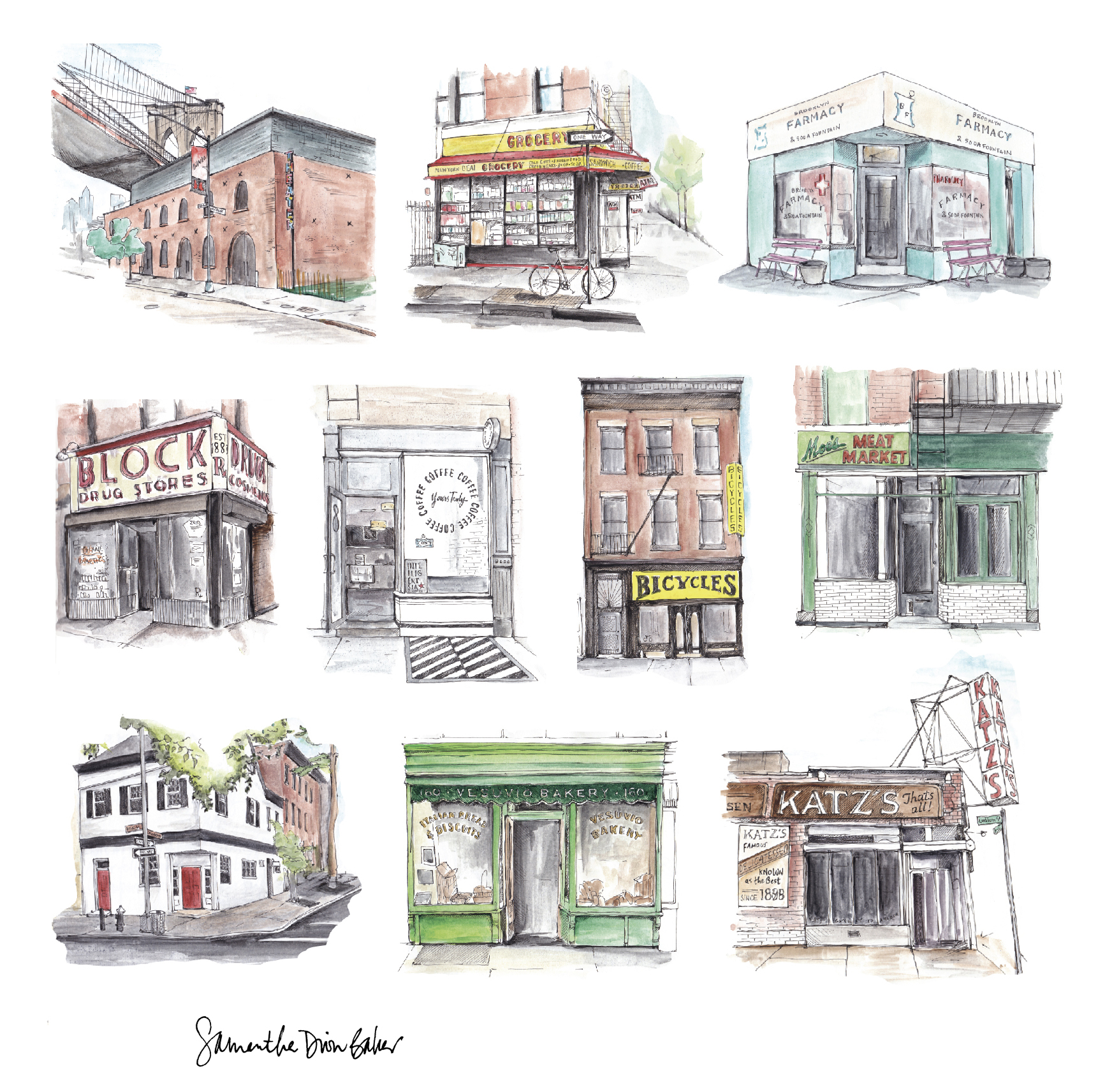 7. Where did you study?
I studied here in NY, at The Cooper Union.
8. Where do you see yourself in five years? Working in an agency?
I hope to have a few books out in five years. I've self-published three books, but having a publisher is a dream. I've recently signed with an amazing publishers rep, so fingers crossed this dream becomes a reality!
9. What about in ten?
I don't like to look that far ahead, but as long as my kids are thriving and happy, thats all I wish for.
10. What do you hope to achieve with your art?
I hope to continue to inspire others to keep a visual record of their lives. And to see that as we get stuck the ordinary passing of days, there's always something interesting to capture and learn from.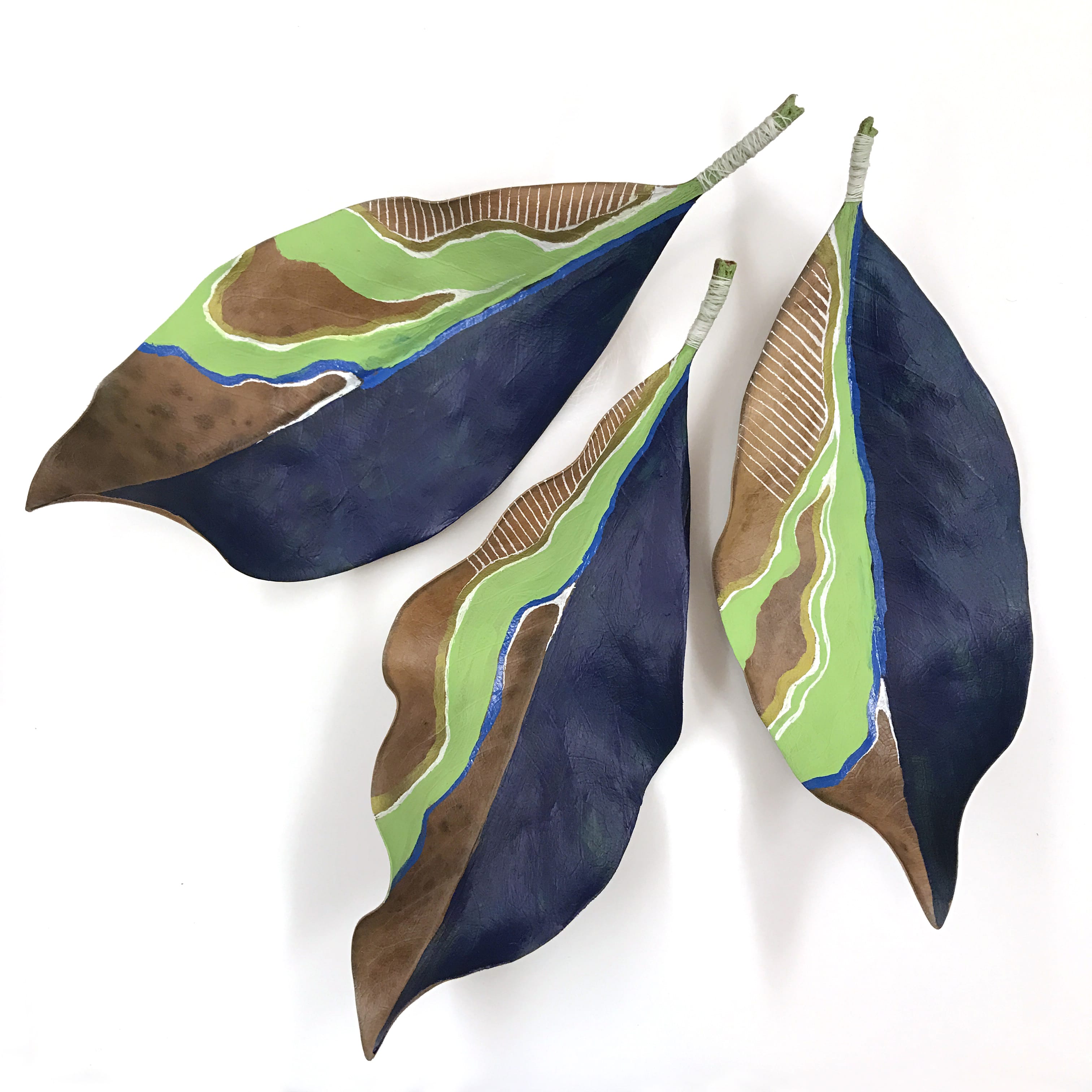 11. Now, tell us a little more about you as a person: what is your favourite food?
Chocolate and avocados
12. Favourite book?
"A Prayer for Owen Meany", by John Irving. And "In and Out of the Garden" by Sara Midda has been an inspiration since I was a little girl.
13. Favourite genre of music?
This is hard to answer, but probably Alternative
14. What are your hobbies?
Traveling with my kids, running, film, food...
15. If you weren't an artist, what would you be?
There really isn't another option. I'd be a different kind of artist.