Instagram:
@sea.lake
Tumblr:
carlylakeillustration.tumblr.com
Website:
www.carlylake.com
1. What's your story? Where are you from?
I'm from Covina, CA which is a suburban city east of Los Angeles. Growing up I spent most of my time going on bike rides, playing sports, dancing, and of course, drawing.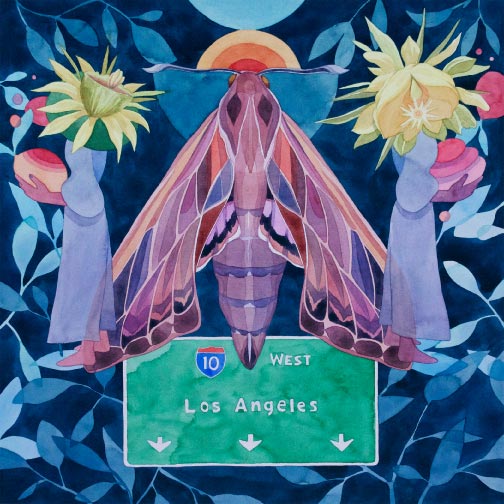 2. Tell us about your aesthetic.
My aesthetic revolves around things I see in the outdoors (plants, animals, geology, ecology) and how these objects, spaces, and systems relate to my inner world. The things in my natural environment feed my imagination and fuel the more surreal imagery I come up with. As an artist in general, I am interested in making experiences that are unconfined and inspire a sense of empowerment.
3. What is your favourite medium and why?
Watercolor is my favorite medium for illustration. I love that you can layer the transparent colors and for its happy accidents.
4. What is your artistic process like?
Recently I have been working in several mediums including ceramics, zines, and social practice so the physical process is slightly different for each. But conceptually, my process tends to follow a similar rhythm across mediums. I spend a lot of time thinking and mentally visualizing. I try to make sure that the physical product becomes a metaphor for the concept I am trying to convey.
5. Who and/or what inspires your work?
Top things that inspire me would be meditation, exercise, rocks, insects, plants, mountains, music, historical literature, poetry. Current social and environmental issues get me going and I think more and more about issues of women's rights, indigenous rights, race, and identity. I am also inspired by so many artists/illustrators but the first ones that come to mind would be Pat Perry, Rose B. Simpson, Lucian Frued, Rob Sato, Ako Castuera, Carson Ellis, Kara Walker, Oscar Howe, SWOON, and Jillian Tamaki.
6. What role does art play in your life? How does it change the way you view the world?
I think a lot about what art's ultimate role should be, but honestly it has many. In my personal life, art allows me to connect with others. Being a maker also serves me with endless challenges and triumphs. Art is constantly shifting and causing me to assess my identity. It makes me understand that everyone is also searching for their own identity and sense of belonging as well.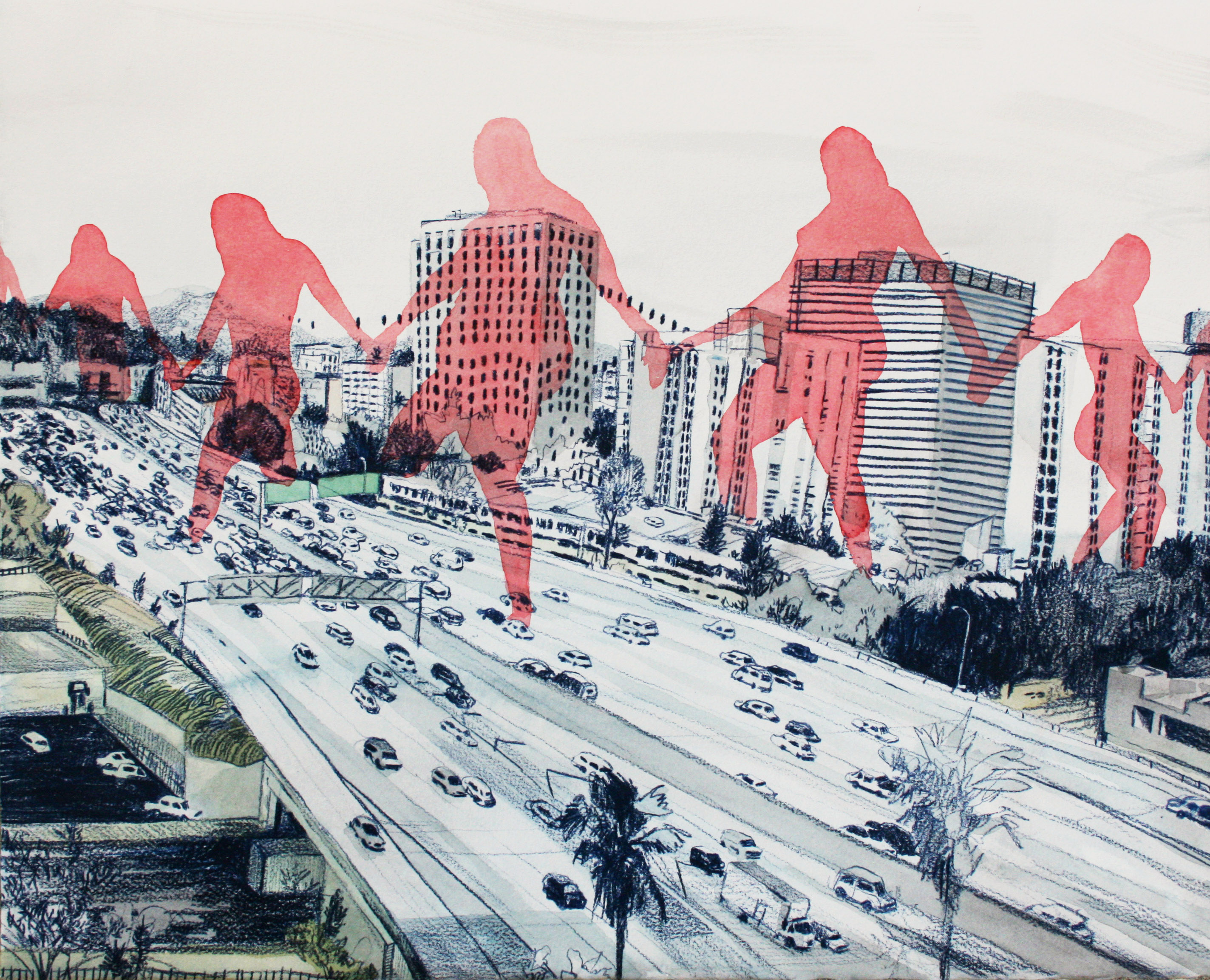 7. Where did you study?
I got my Bachelor of Fine Arts in Illustration and minor in American Indian Studies at Cal State Long Beach University.
8. Where do you see yourself in five years? Working in an agency?
I hope to be getting a MFA, continue teaching art, and be involved in more social practice projects. I see myself continuing to make images for books, magazine, posters, and collaborative projects that engage communities.
9. What about in ten?
In ten years I see myself feeding my chickens, tending a garden, having some kids, and teaching art at the college level.
10. What do you hope to achieve with your art?
I hope it brings people joy and connection.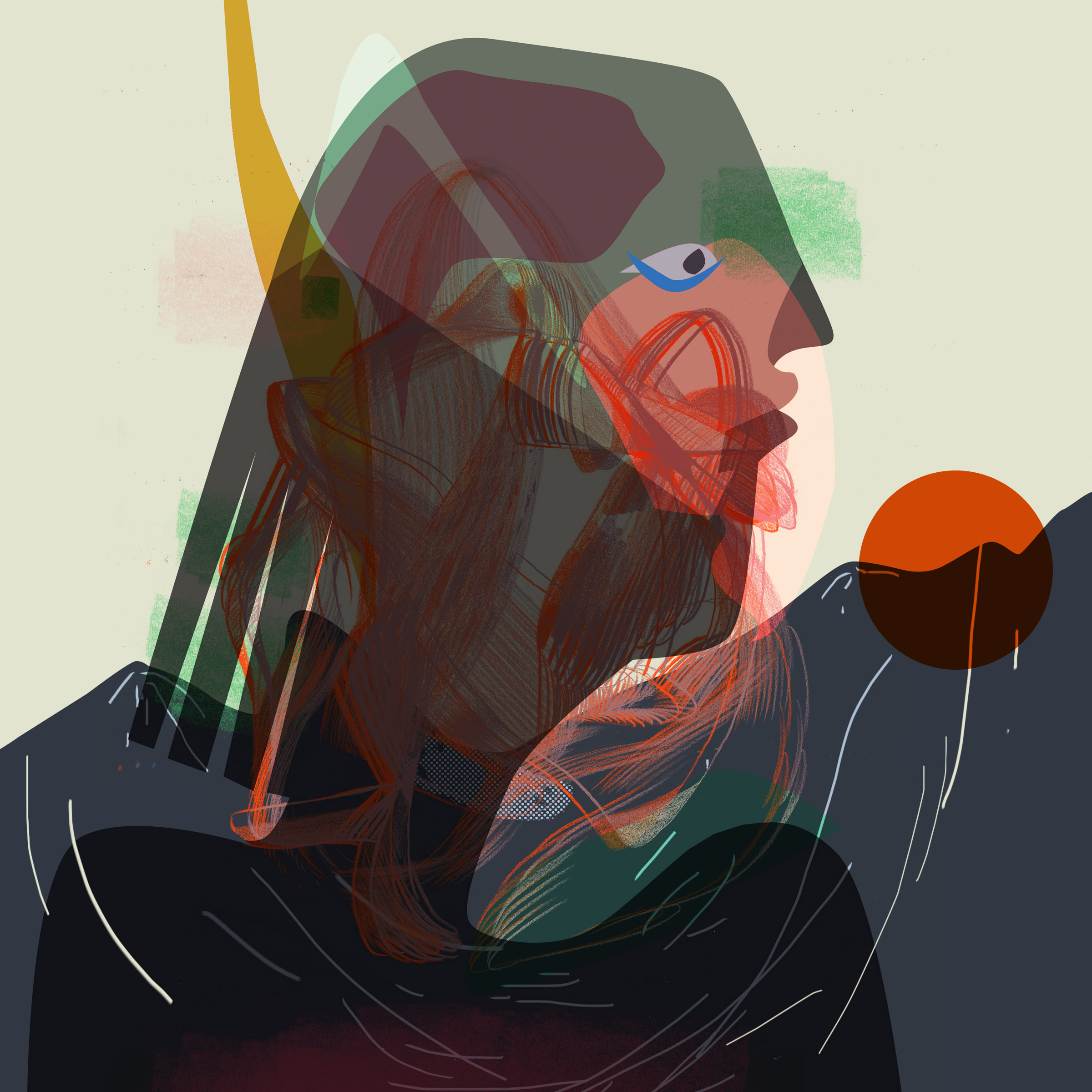 11. Now, tell us a little more about you as a person: what is your favourite food?
Nachos
12. Favourite book?
Becoming What You Are by Alan Watts
13. Favourite genre of music?
Psychedelic Rock
14. What are your hobbies?
Playing soccer, yoga, trail running, & ceramics.
15. If you weren't an artist, what would you be?
I would be a National Parks Ranger, or a marine ecologist.