Instagram:
@seasidefoxartwork
Pinterest:
@seasidefoxart
Etsy:
seasidefoxartwork.etsy.com
1. What's your story? Where are you from?
My name is Jennifer Plott. I design and hand embroider my own original artwork. I live with my husband, two kids, and a sulcata tortoise named Tree Trunks in Santa Maria, California. I grew up here in Santa Maria, but I actually moved to San Diego in 2000 and met my husband there. We moved back to my hometown with in 2009.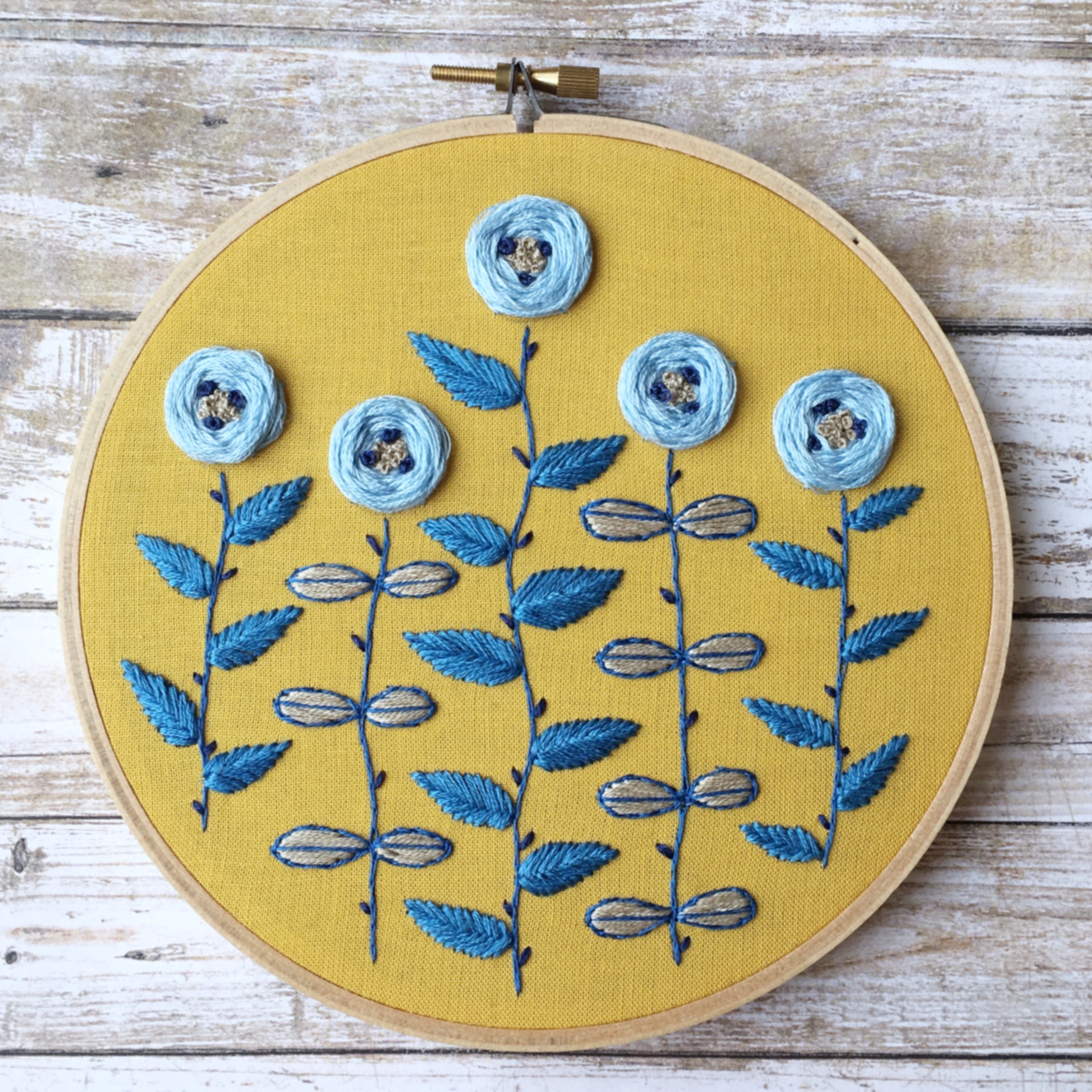 2. Tell us about your aesthetic.
For some reason this is a hard question for me to answer! I like to create work that makes me feel alive, and refreshes me. In general (as I'm literally looking at all the pieces hanging on my wall), I seem to gravitate towards bright colors and jewel tones. I like botanicals, but I also love abstract design and geometric patterns. I strive to take all those elements and combine them in interesting ways. I like it to all be cohesive, but not necessarily "matching".
3. What is your favourite medium and why?
I have loved to draw for as long as I can remember. I discovered hand embroidery as an artistic medium about four years ago. Since that discovery, my favorite medium is fabric, embroidery floss, and a wooden embroidery hoop! I am always inspired by the bright colors of the embroidery floss, and by the multitude of colors and shades available to use! Any fabric can become a canvas for a beautiful, unique, and textured work of art. I enjoy the challenge of creating something detailed and intricate, one small stitch at a time. It's simultaneously invigorating and relaxing, stimulating yet calming.
4. What is your artistic process like?
My cycle goes something like this: Inspiration from something I've seen (or sometimes an idea that showed up in my brain overnight) leads to a drawing on paper, which then gets transferred onto fabric and comes to life through hand embroidery. And, sometimes, there is no preliminary drawing or pattern, I just put some fabric in a hoop and start stitching. Once my piece is complete, I neatly finish it off with a simple felt backing, and it is ready to hang on the wall. And then I make another one! I like to ALWAYS have something to stitch! Lately, I've been more consciously creating pieces that feature cohesive colors and designs/patterns.
5. Who and/or what inspires your work?
I am most often inspired by nature. I am fascinated by trees (especially bare branches). In the past year or so, I've been getting more and more interested in stitching floral designs. At the same time, I am equally fascinated by creating geometric patterns and abstract designs. I am inspired by beautiful textiles and fabrics. I find ideas for color schemes in so many places. Literally everywhere I go! I'm always trying to pay attention so I don't miss out on something inspiring.
6. What role does art play in your life? How does it change the way you view the world?
Art is something I believe I was created to do. It is a method through which I can bring beauty to my own life and to the lives of others. It is therapeutic and relaxing for me, which is very important for helping me stay balanced and functional. My art makes me a better wife, a better mom, a better human in general! My involvement in artistic pursuits helps me to see the world with new eyes. I see things I might not have noticed if I wasn't always looking for inspiration! My kids affectionately laugh at me because I am forever saying things like "Oh! I love that TREE!!! I have to take a picture". Or "Hello beautiful friend!" to a beautiful agave plant that grows near my daughter's school. I am a real weirdo. But its part of what makes me who I am!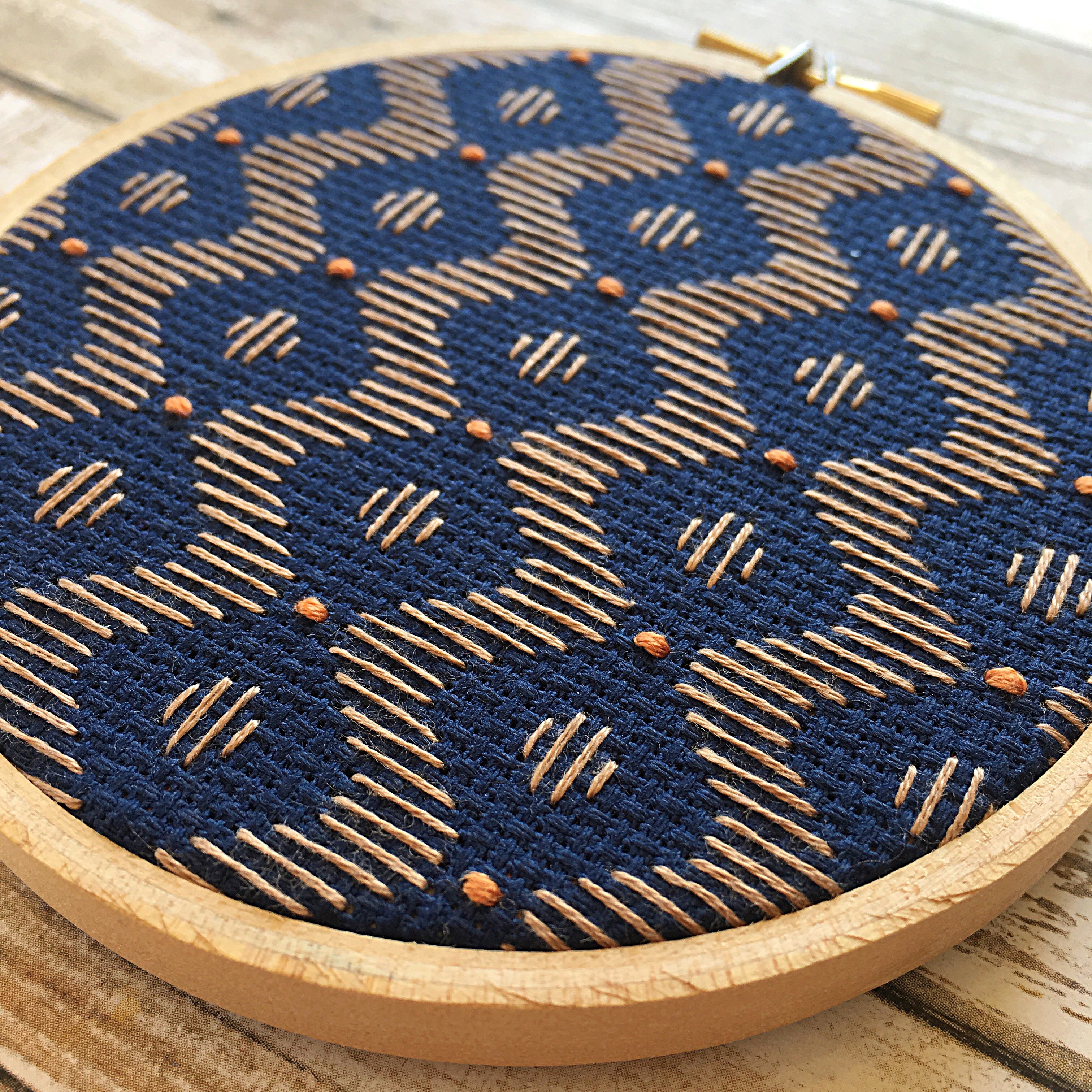 7. Where did you study?
I'm completely self-taught. I have no artistic training or education at all. I do it all my own way. I've found lots of tutorials on YouTube that help me when I want to figure out how to do a specific embroidery stitch, or something of that nature. But, as far as a formal education, I actually went to business college in my twenties and my job experience is mostly in the administrative field. I've spent the last few years as a full time stay at home mom. (Of course, that has taught me LOTS of things!!!)
8. Where do you see yourself in five years? Working in an agency?
I do not see myself working in an agency. I am very much enjoying the process of being a one-woman operation. In five years, I'd like to have branched out to offering digital embroidery patterns along with continuing to create my own pieces
9. What about in ten?
In ten years my youngest child will be embarking on his college years…who knows what I'll be up to in my "empty nest"? I honestly have no idea! Designing fabric maybe? Or printmaking. I really want to learn printmaking, blockprinting, linocuts…I'm very intrigued by all of those things. Maybe 10 years from now I'll do that!
10. What do you hope to achieve with your art?
Two things: I'm very happy to be part of the "modern embroidery movement" that is currently underway. I want people to see my work, in much the same way I've seen the work of other amazing embroidery and fiber artists, and realize that embroidery is ART! Also – I just want people to see the work I make and feel something when they look at it. Happy? Peaceful? Inspired? It doesn't really matter what they feel as long as they feel something. That's what art is supposed to do, I think.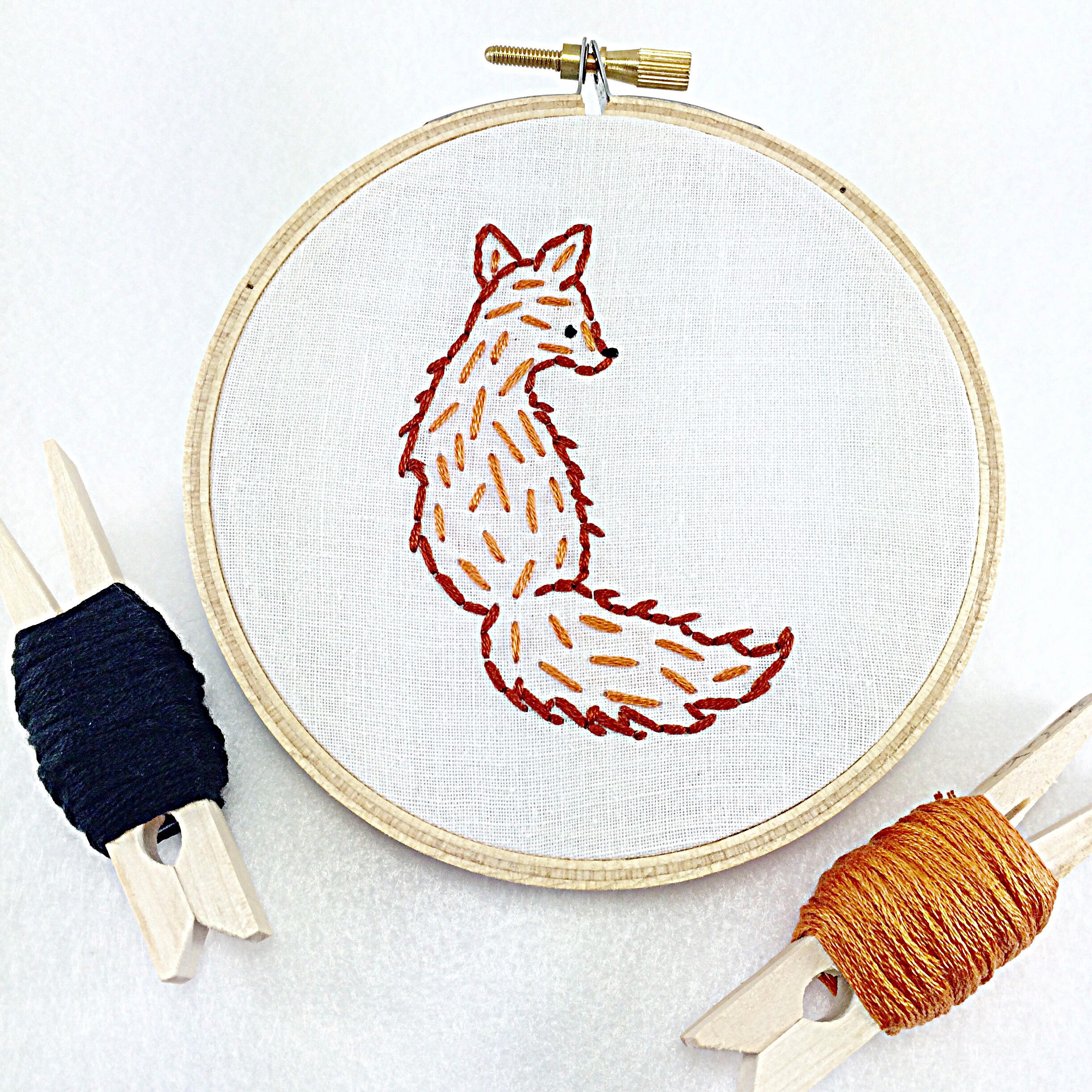 11. Now, tell us a little more about you as a person: what is your favourite food?
I can eat three artichokes all by myself in one sitting. I love them. So. Much. Also, I love salmon, asparagus, and sea salt caramel ice cream. And Spam, if I'm being honest.
12. Favourite book?
I have so many favorite books. But, if we are judging my favorites by the number of times I read and re-read them, then it's "Pride and Prejudice", "Harry Potter and the Order of the Phoenix", and "The Magician's Nephew".
13. Favourite genre of music?
I probably can't narrow it down to one genre. When I listen to music, it's usually on Pandora, where I have stations for MGMT, Florence and the Machine, Keane, Journey, David Bowie, Queen, REM, and Michael Jackson. I like a lot of different stuff.
14. What are your hobbies?
Obviously, embroidery is what I spend most of my time doing. Outside of that, I really don't have much time for other hobbies. I'm a little boring that way.
15. If you weren't an artist, what would you be?
Of course I'd be a mommy. But, in a parallel universe where I'm braver…I might also be a singer. I do like to sing, but after high school choir and theater, I never pursued it. I'm just not into the limelight! It freaks me out. So for now, my family are my only (sometimes captive) audience.