Instagram:
@seijupark
Behance:
www.behance.net/seijupark
1. What's your story? Where are you from?
My name is Seiju, 25, originally from South Korea. I've lived a nomadic life, moving abroad at the age of 9 and living in various cities ever since, including Chiang Mai, Bangkok, Melbourne, Sydney and very briefly in London.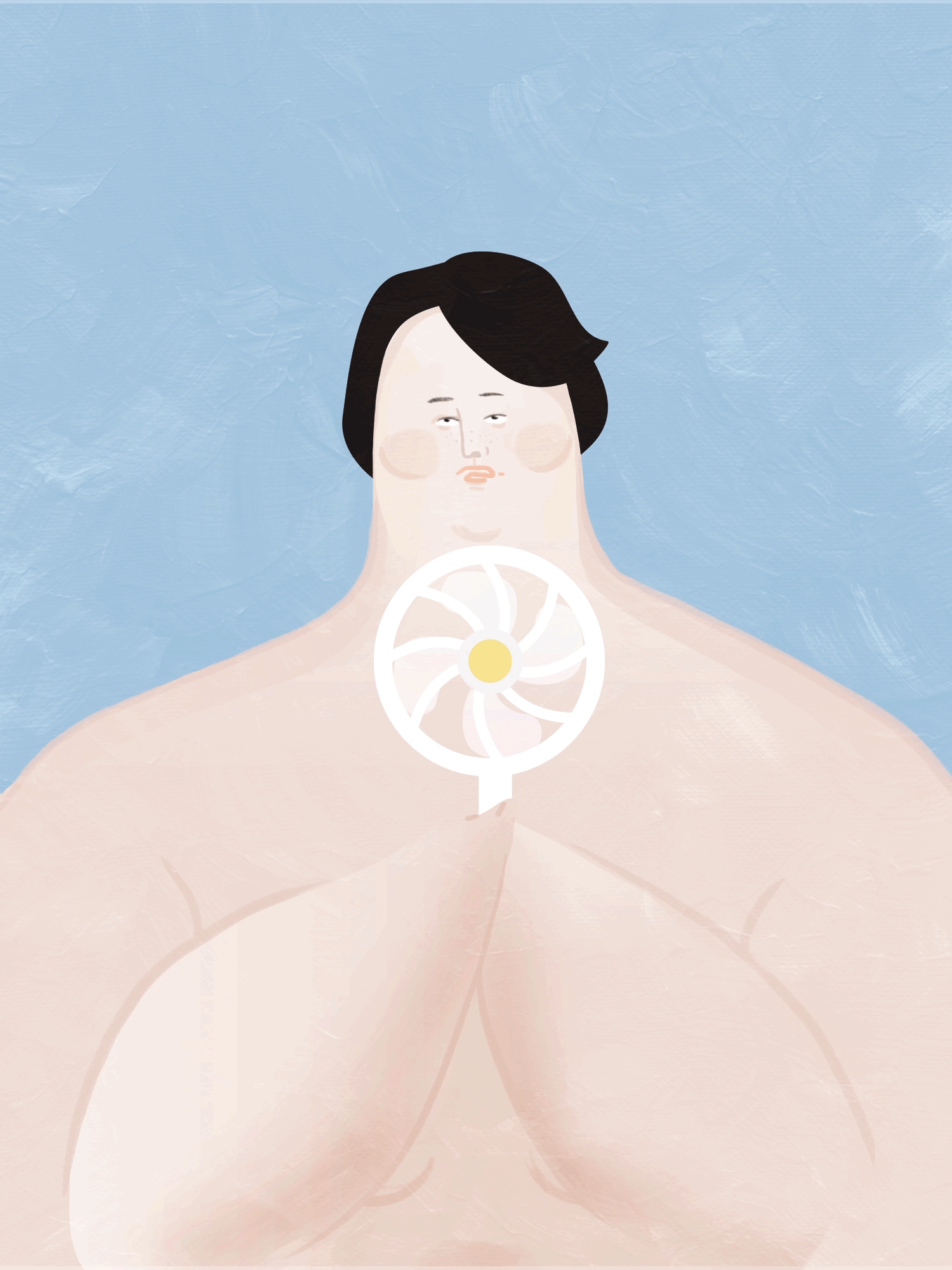 2. Tell us about your aesthetic.
I would say it's playful. I love playing around with colors and adding small details such as the surrounding elements, shadows, shadings, and textures to add to the narrative and set the mood of the drawing.
3. What is your favourite medium and why?
I mainly work digitally. I do carry around a pen and a small notepad to doodle on the subway or at cafes, but having digital files with editable layers makes it more convenient to animate or modify things anytime.
4. What is your artistic process like?
It's quite impulsive. When an idea of what I want to draw pops up, I start creating shapes and filling in colors as I go, while creating a story in my head. I like taking photos of objects and people (not in a creepy way) with distinctive characteristics so that I can use them later as photo references.
5. Who and/or what inspires your work?
Everyone and everything.
6. What role does art play in your life? How does it change the way you view the world?
Art has always played a big part of who I am. When I'm drawing, I can get lost in my own little world, in which I can relax and be myself. For me, art makes the world seem more exciting and vibrant, and it influences me to be more aware of the surrounding and focus on the seemingly insignificant things. It is always so inspiring to see so many creative minds out there.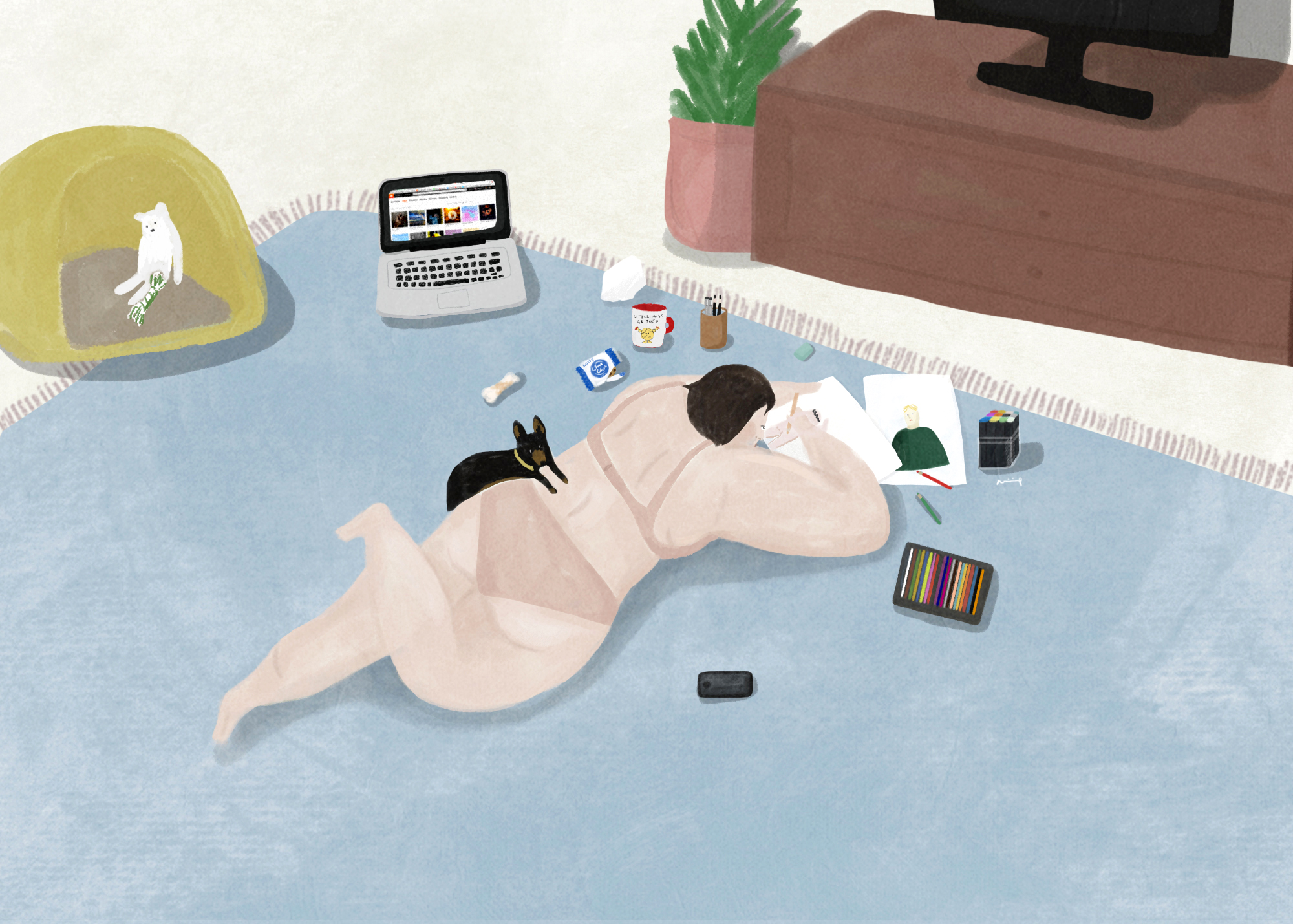 7. Where did you study?
I studied Journalism and Film studies at Monash University in Melbourne.
8. Where do you see yourself in five years?
I would love to be doing collaborations with various artists. I also want to incorporate my experience in Journalism and motion graphics skills in the future to create something meaningful.
9. What about in ten?
In ten years, I see myself working freelance in a small cabin I've built in the woods, with a Great Dane named Charlie.
10. What do you hope to achieve with your art?
I want it to be a medium that allows me to express myself and tell my story. Ultimately, I want to develop my ow­­­n unique style so that when others see my work, they can go, 'oh that's Seiju's.'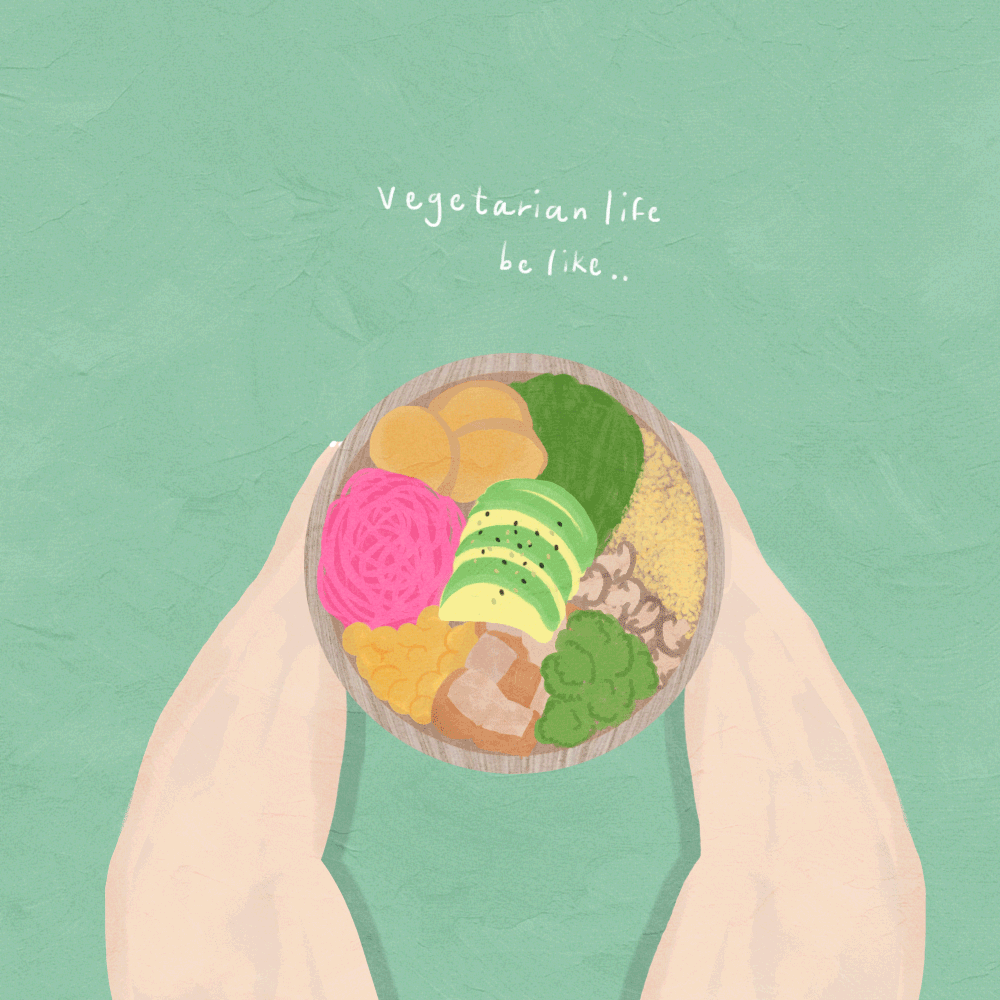 11. Now, tell us a little more about you as a person: what is your favourite food?
I've recently started practicing vegetarianism, and have become quite fond of tofu scramble and sweet potatoes.
12. Favourite book?
From the top of my head, Roald Dahl's The Enormous Crocodile.
13. Favourite genre of music?
Jazz, hip hop, soul, deep house, and musical theatre.
14. What are your hobbies?
Other than doodling, listening to music, ­daydreaming, theatre, and Netflix.
15. If you weren't an artist, what would you be?
A zookeeper.