Instagram:
@shauna_mckeon
Website:
www.illustratedbyshauna.com
1.What's your story? Where are you from?
I am from a town in England called Loughborough. I come from a close family and have 3 sisters and too many pets to count. I am currently working Freelance in both Illustration and graphic design and volunteering part-time for a gallery Local to Loughborough called Modern Painters, New Decorators. I enjoy as it allows me time to spend with other creatives.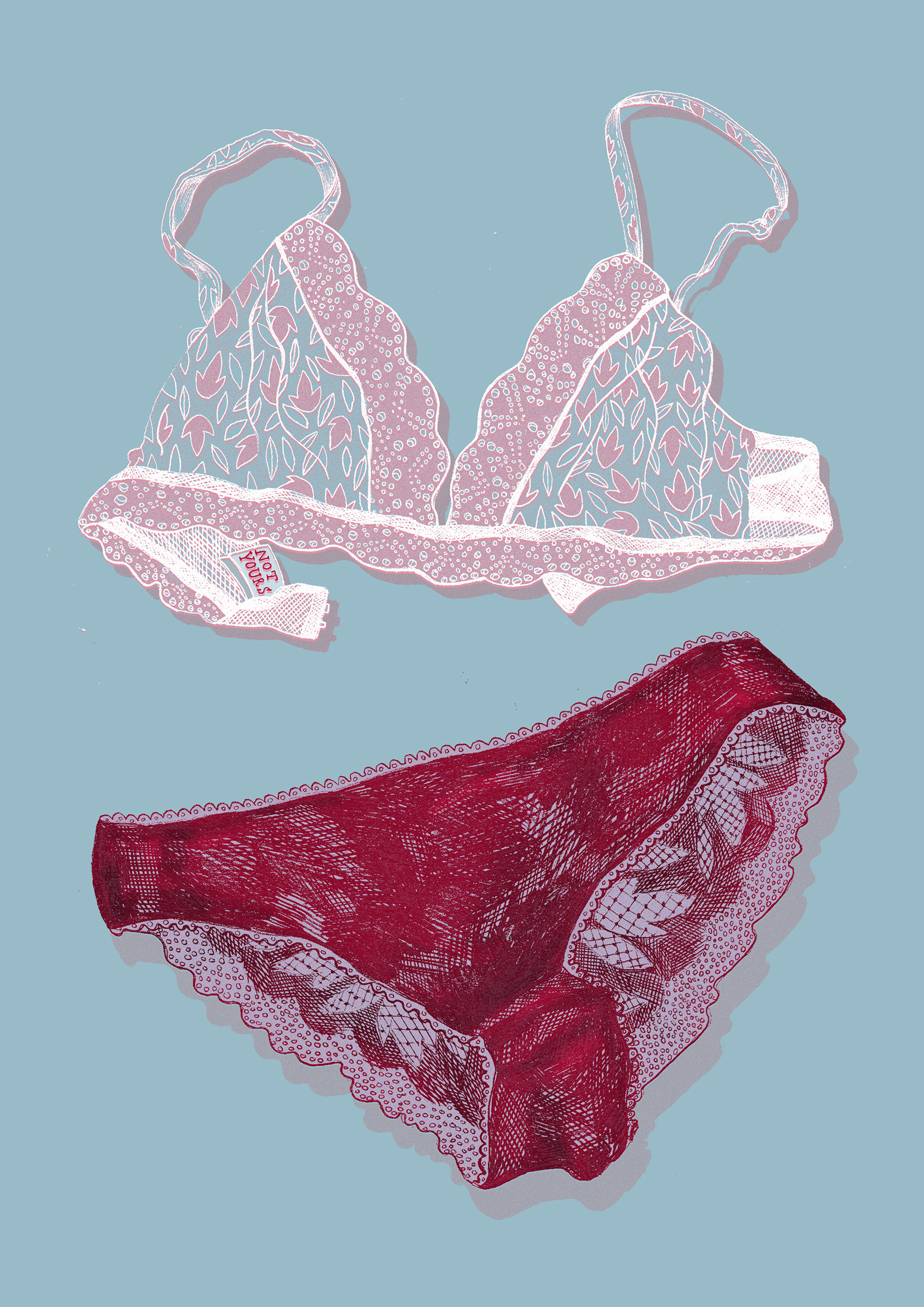 2. Tell us about your aesthetic.
I would describe my aesthetic as more is more. I love lots of colours, patterns and textures. I love to combine intricate biro and pencil drawings with more bold and naïve colouring either added digitally or using gouache paint.
3. What is your favourite medium and why?
My favourite medium is biro, I love that it's permanent and if you make a mistake you just have to just go with it.
4. What is your artistic process like?
Most of my work starts as rough sketches and ideas in my sketchbook, which I will return to and start to refine with reference images. Once I have a clear idea of how things will look I create the piece first in pencil or pen and then upload it to Photoshop and start adding colour and more textures. Adding colour is my favourite part.
5. Who and/or what inspires your work?
The illustrator that inspires me most and has been an inspiration to me since university is Laura Callaghan. She draws the most powerful badass women ever! Her illustrations contain so many funny little details you could look at them for hours. I also find a lot of inspiration from independent magazines such as Oh Comely I love reading about other women's stories and find them very motivating. I also love the work of editorial illustrator Sonny Ross his use of textures and little funny details always make me want to push further with digital processes.
6. What role does art play in your life? How does it change the way you view the world?
Art has always been a massive part of my life I've drawn for as long as I can remember. I can't imagine not drawing. I remember as a child my mum would decorate our playroom windows with paintings of our favourite characters. Locally people used to know are house as the one with painted windows, and I loved it. Art helps me to express emotions and feelings and it's a nice way to share these feelings with other people.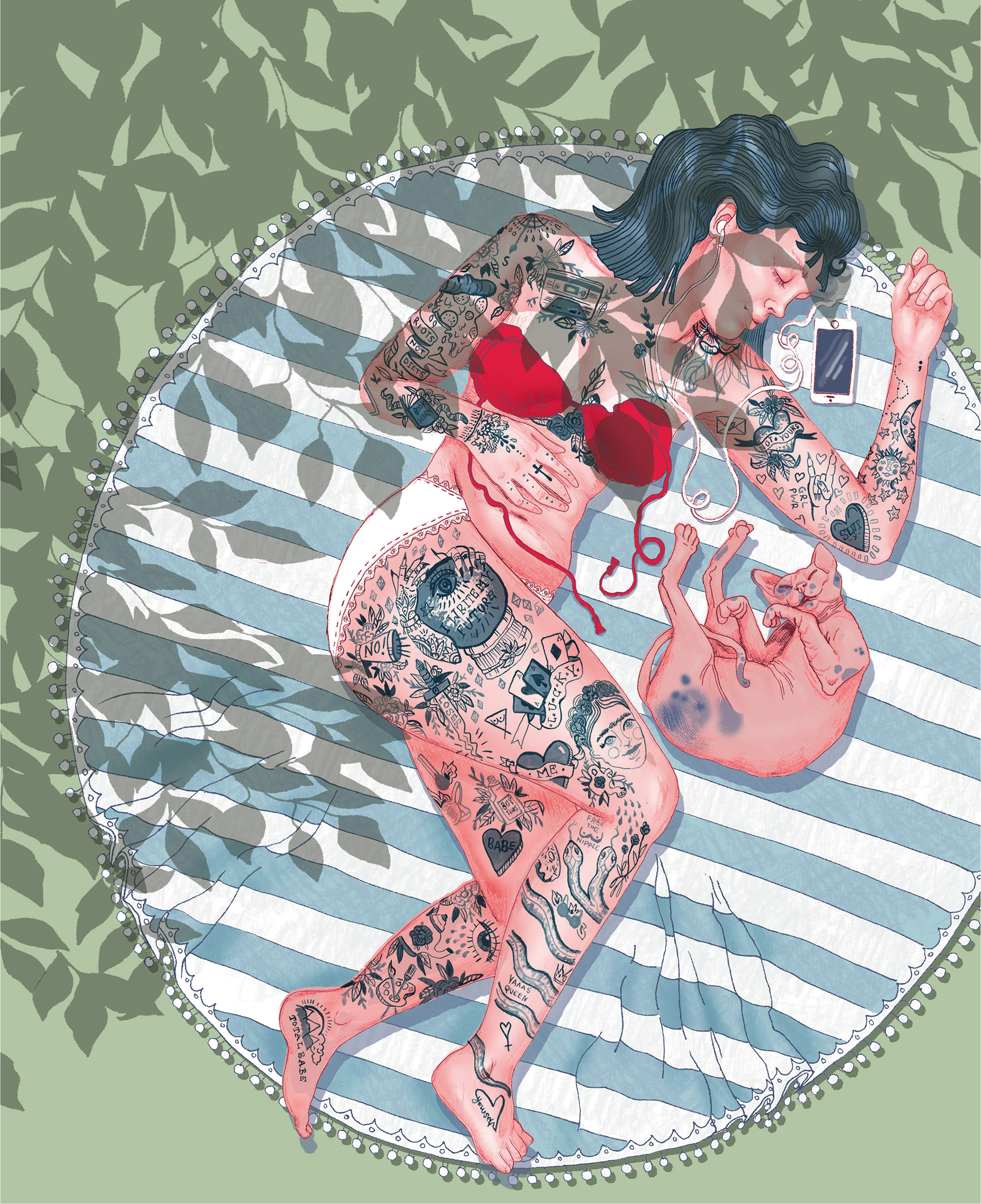 7. Where did you study?
I studied at the University of Lincoln and graduated in 2016 with a first in Illustration.
8. Where do you see yourself in five years?
In five years time, I hope I feel more confident within myself and my work. I also hope to have a studio space that isn't also my bedroom. I also hope to have worked with at least one of my dream clients.
9. What about in ten?
In ten years I hope to be still finding the time to draw every day and still feeling passionate about illustration and finding ways to communicate through images.
10. What do you hope to achieve with your art?
I hope I can create work people can relate too or see some part of themselves in. I hope it's relatable in some way.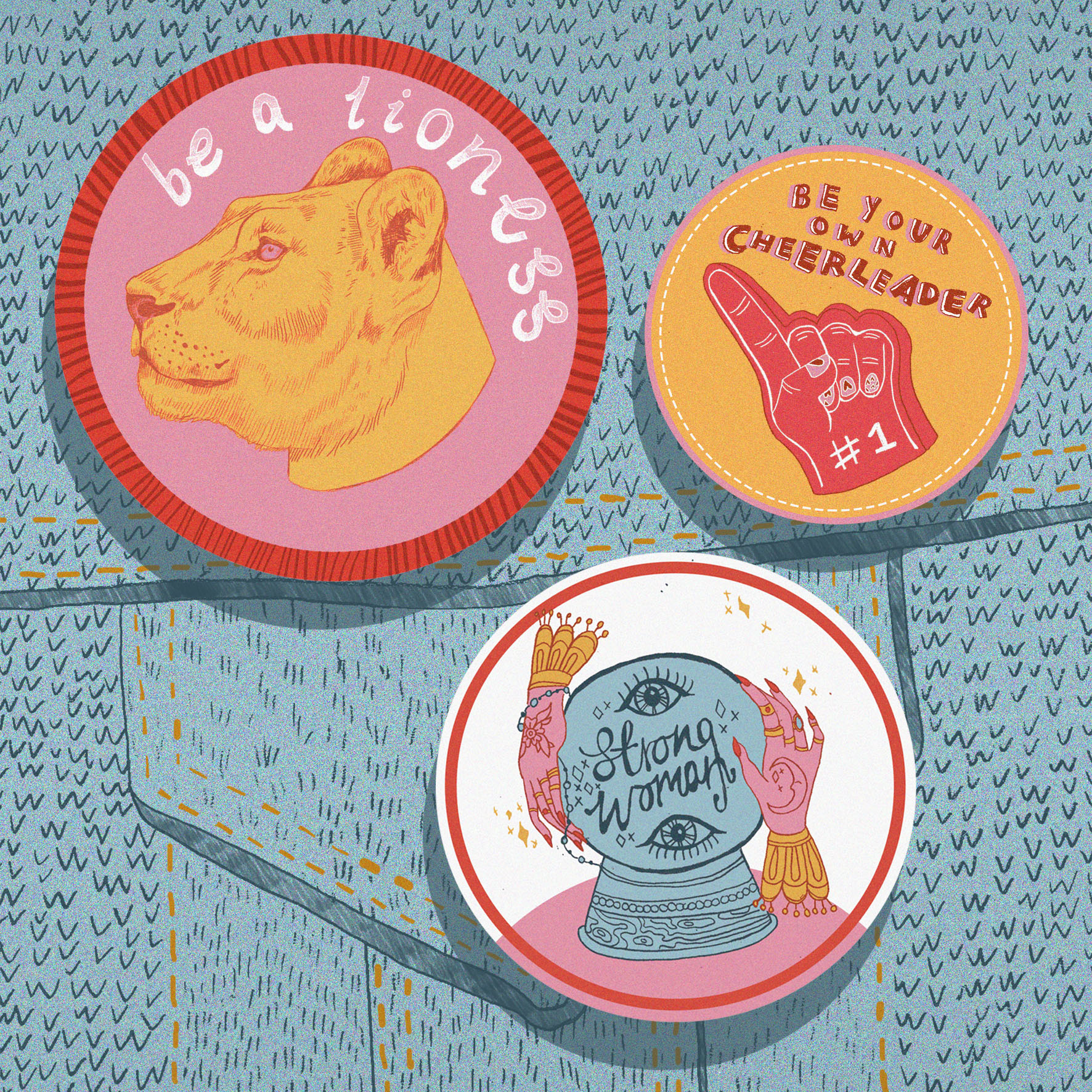 11. Now, tell us a little more about you as a person: what is your favourite food?
My favourite food is Nutella straight from the jar with a spoon. This literally got me through my degree. I actually love any kind of spread.
12. Favourite book?
My favourite book is The Goldfinch by Donna Tart. I found it in a Hostel travelling around Asia almost 2 years ago now and I am still obsessed. I loved it so much I carried it with me the rest of the 8 weeks I was away and bought it home with me!
13. Favourite genre of music?
I think I love all genres of music, it's difficult to pick. I think I am just someone who listens to most things but has that affliction where when I love a song I play it over and over. My current obsession is High Five by Sigrid.
14. What are your hobbies?
I love to run, I completed the London Marathon in April this year. Running is the best stress reliever for me, you can't think or worry when you are trying really hard to keep the air in your lungs and your legs from giving up.
15. If you weren't an artist, what would you be?
I would like to think I'd be a vet, as I love animals. That is if I had focussed more in school and wasn't so squeamish.