Instagram:
@shelter_song
1. What's your story? Where are you from?
I am from a small seaside town in southeast China, I'm born and raised there. Now, I am a freelance illustrator base in Hangzhou.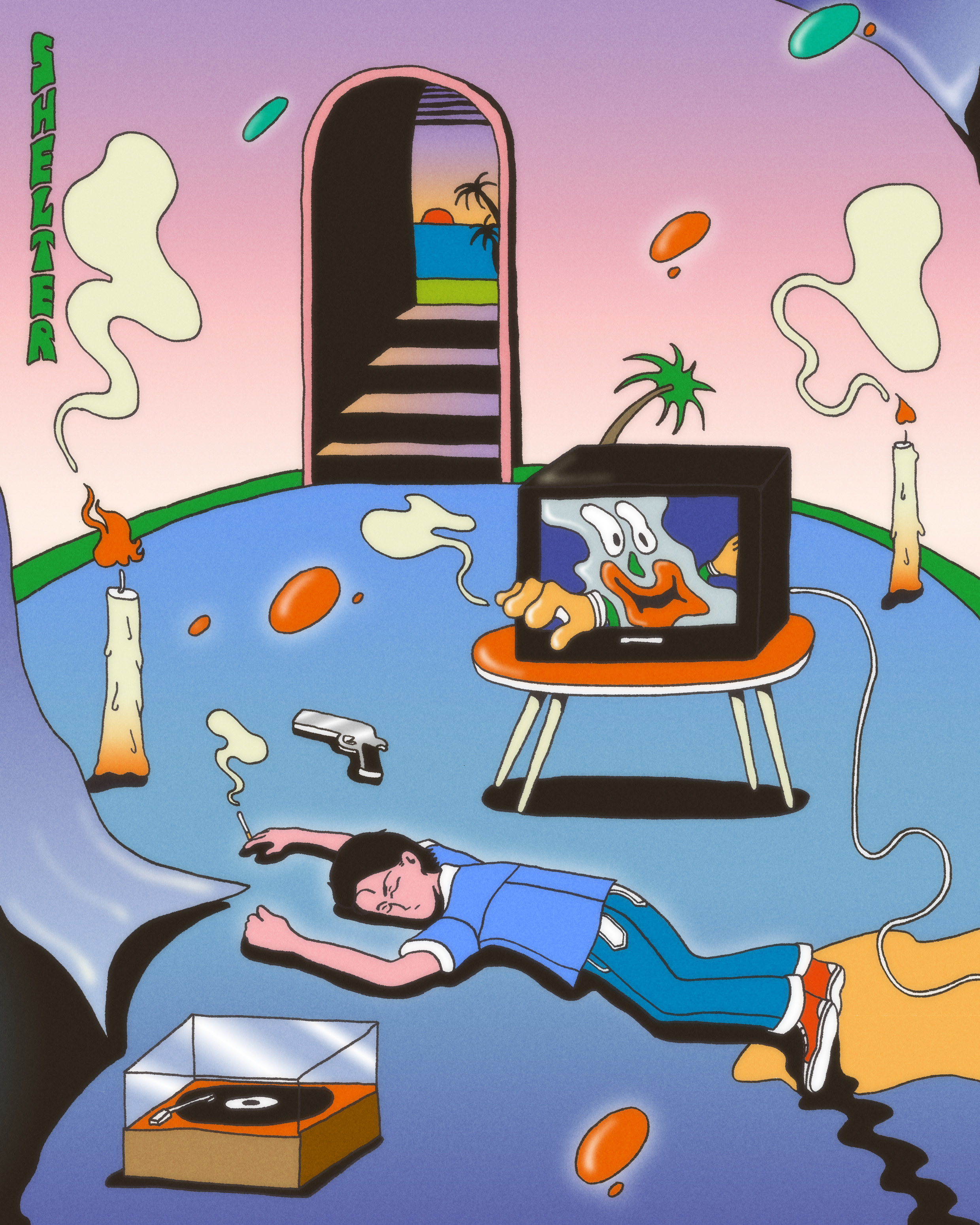 2. Tell us about your aesthetic.
I enjoy creating illustrations that combine the layout and narrative techniques of Manga. It's very fascinating to me, to create various male characters with their fragile side.
3. What is your favourite medium and why?
I am fond of digital drawing. In my opinion, it has the capability to break certain material limitations compare to other mediums.
4. What is your artistic process like?
I use a sketchbook to record my experiences and feelings. When a visual idea occurs, I will first draft on my sketchbook, then complete the idea with a tablet digitally.
5. Who and/or what inspires your work?
Many movies bring me inspiration, such as those by directors like Lou Ye (娄烨) and Jia Zhangke (贾樟柯), especially some early Hongkong gangster movies. Other than movies, music also inspires me a lot.
6. What role does art play in your life? How does it change the way you view the world?
Art allows me to find my own way of perceiving things and expressing feelings, art also guide me to think differently from others.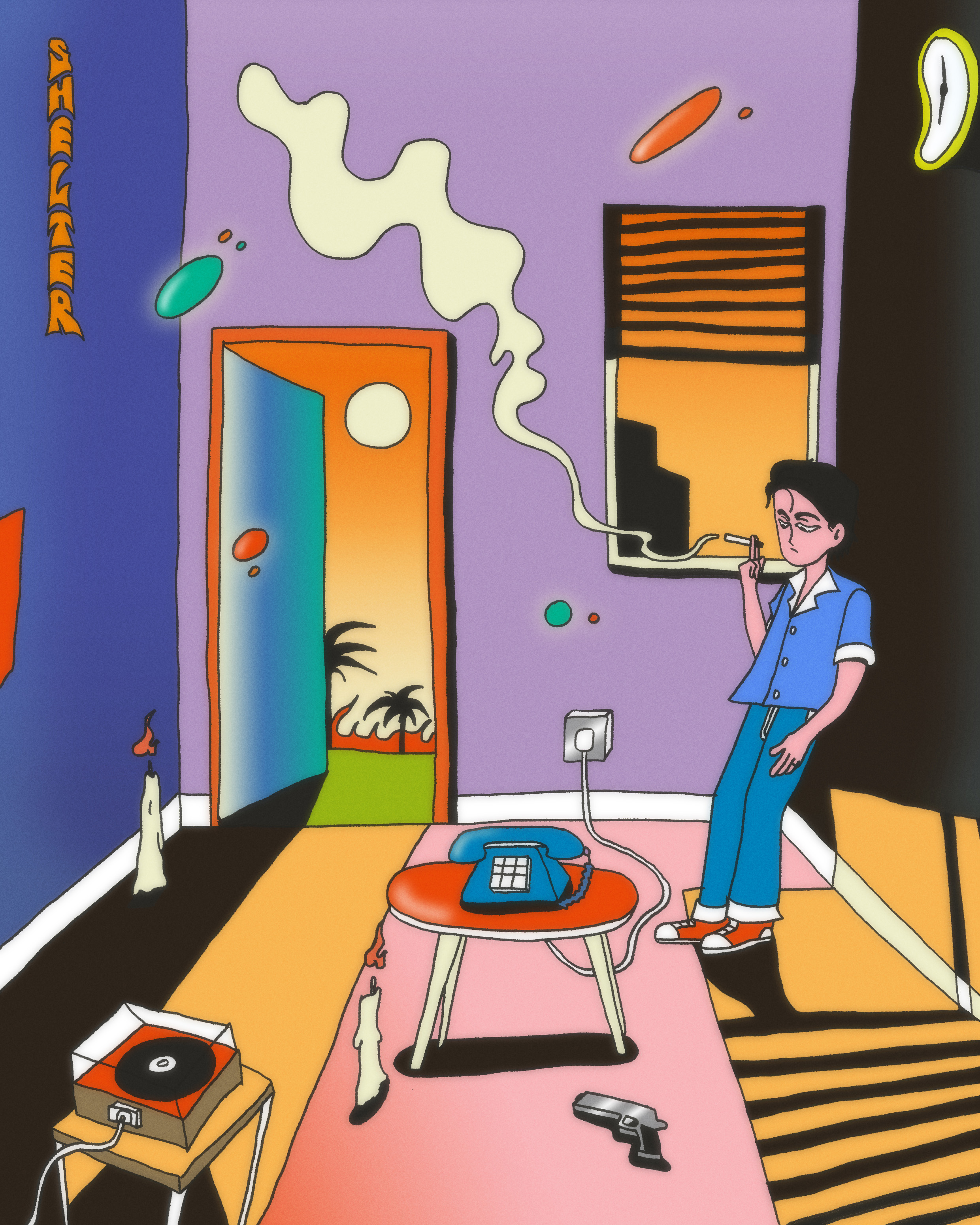 7. Where did you study?
I studied Animation in Nanjing.
8. Where do you see yourself in five years?
To continue to develop my own illustration style, create a career out of it.
9. What about in ten?
It's hard to say, but I think I will still keep creating.
10. What do you hope to achieve with your art?
I hope viewers can see the world from my perspective through my work.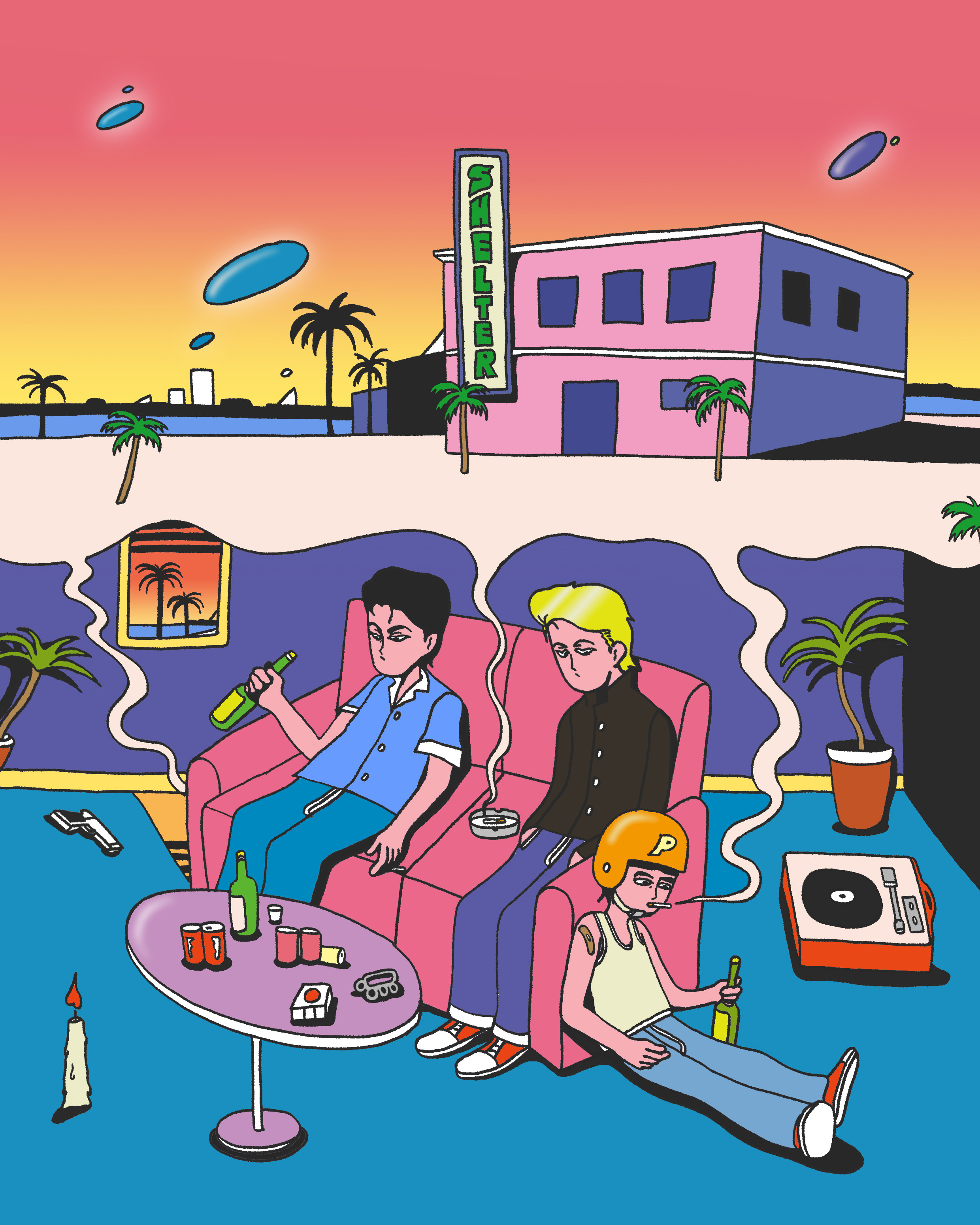 11. Now, tell us a little more about you as a person: what is your favourite food?
Shacha Noodles, it is a type of food from southeast coastal area of China.
12. Favourite book?
Grapefruit by Yoko Ona
13. Favourite genre of music?
Psychedelic Rock
14. What are your hobbies?

 Skateboarding is my favourite hobby.
15. If you weren't an artist, what would you be?
Maybe I will be a taxi driver.