Instagram:
@shuuhuahua
1. What's your story? Where are you from?
Hello from a girl who want to be an artist and make a living by doing art. I'm Shu, an illustrator and graphic designer from Penang, Malaysia who currently live in Melbourne, Australia and somehow based in the Internet.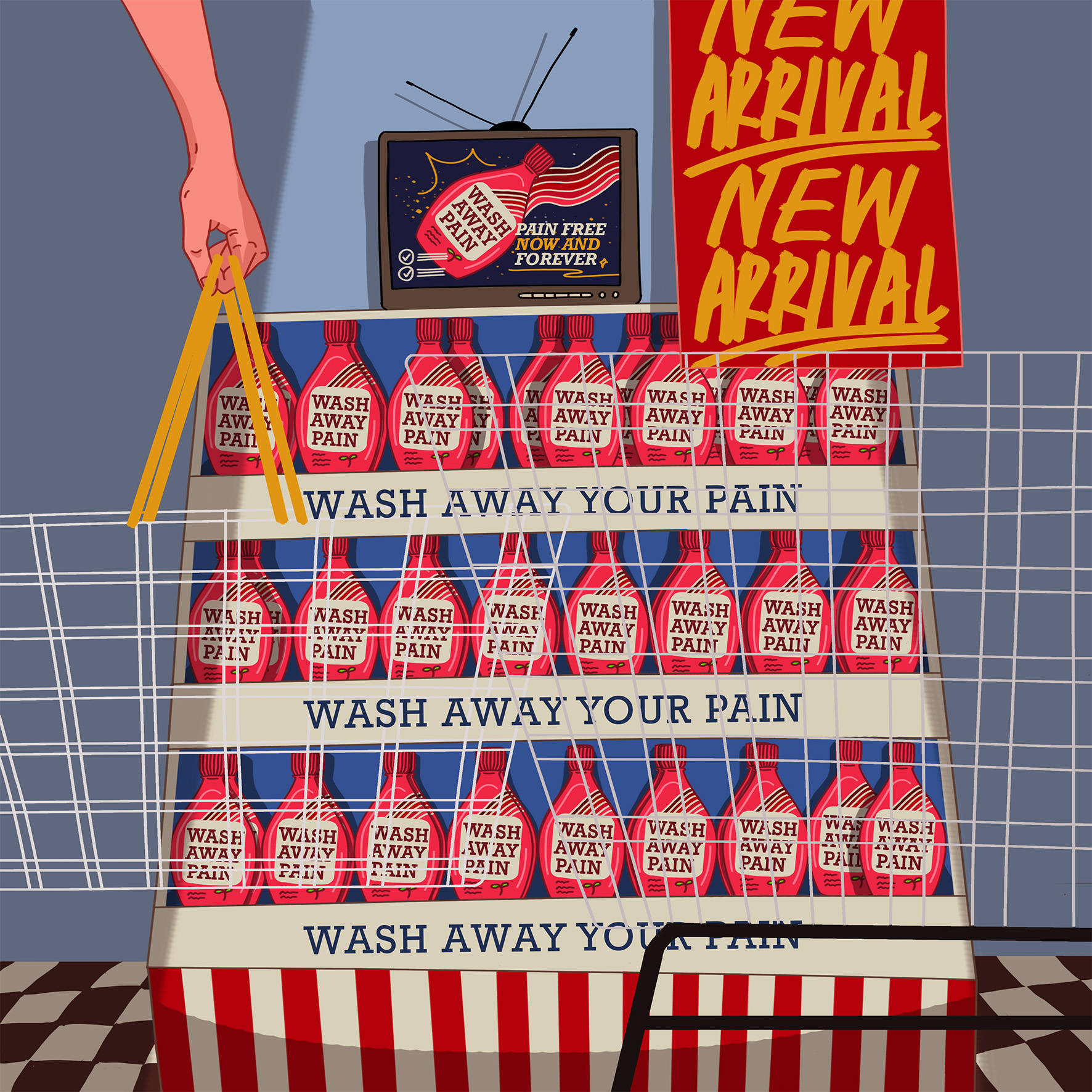 2. Tell us about your aesthetic.
Rolled eyes, colored outline. It's negative but it is quite colorful.
3. What is your favourite medium and why?
Photoshop, because it doesn't judges on your mistake.
4. What is your artistic process like?
Start with messy sketch and writing of ideas, continue by with a draft, then proceed on with the clean outline lastly balance the whole thing up through coloring. I love to see how the colored outlines make my works turn out better.
5. Who and/or what inspires your work?
It's a huge mixture of good music, great movie, some of the 80s or 90s vibes and two of my favourite artists Joan Cornellà and Sun JiaYi.
6. What role does art play in your life? How does it change the way you view the world?
A good companion, something really important because i wouldn't have the chance to experience so many things in life if i didn't pursue a career in art. I think art makes the world much more interesting.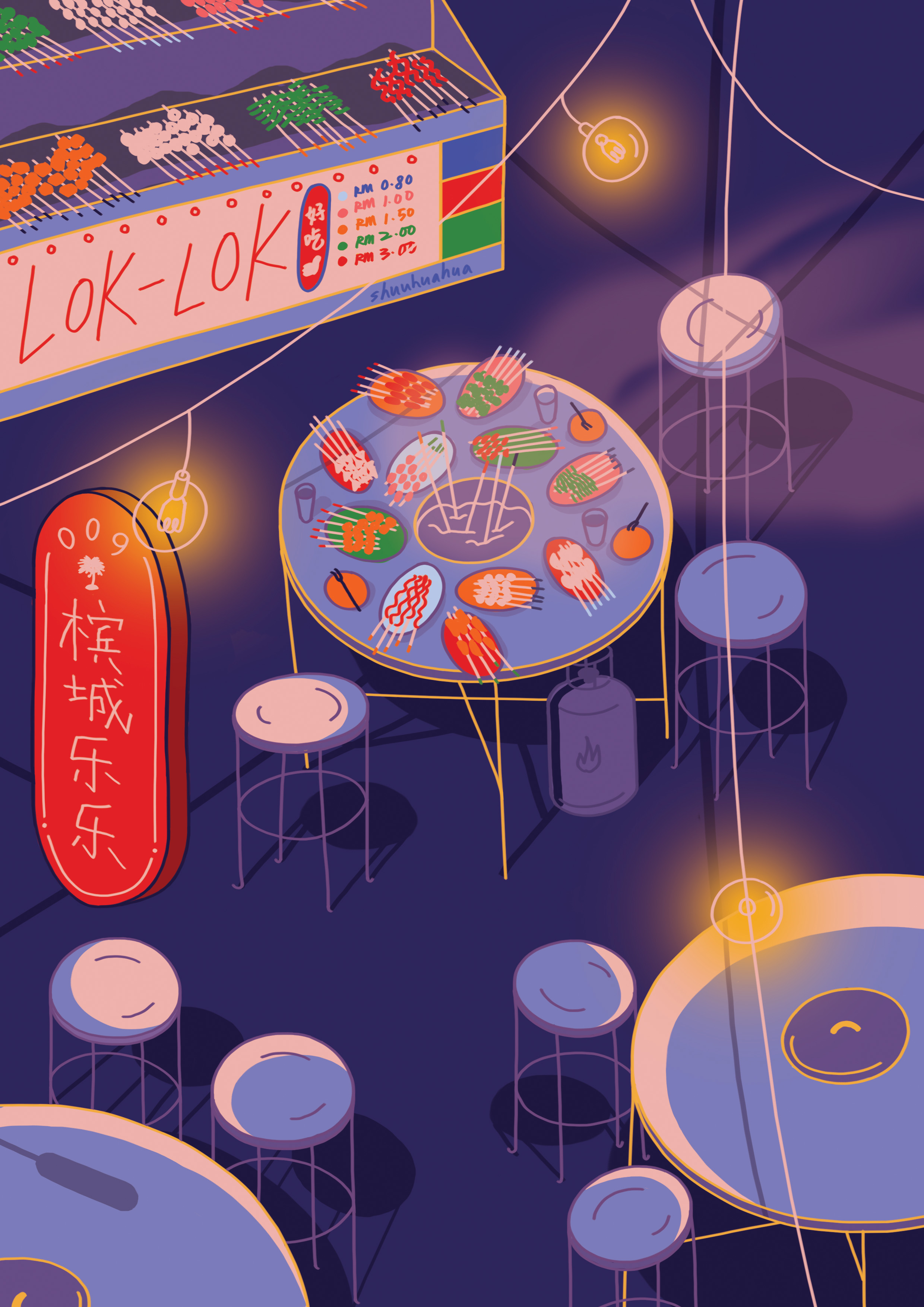 7. Where did you study?
I studied advertising and graphic design at The One Academy Penang, Malaysia.
8. Where do you see yourself in five years?
Create better work whether is on my own or collaborations or for some brand i love, meet with inspiring people and finally have more good vibes
9. What about in ten?
A personal space, exhibitions, more inspiring people, create art that helps people in someway.
10. What do you hope to achieve with your art?
I hope to touch people's emotion with my art, whether its happy, sad, angry or whatever, feel it through visuals.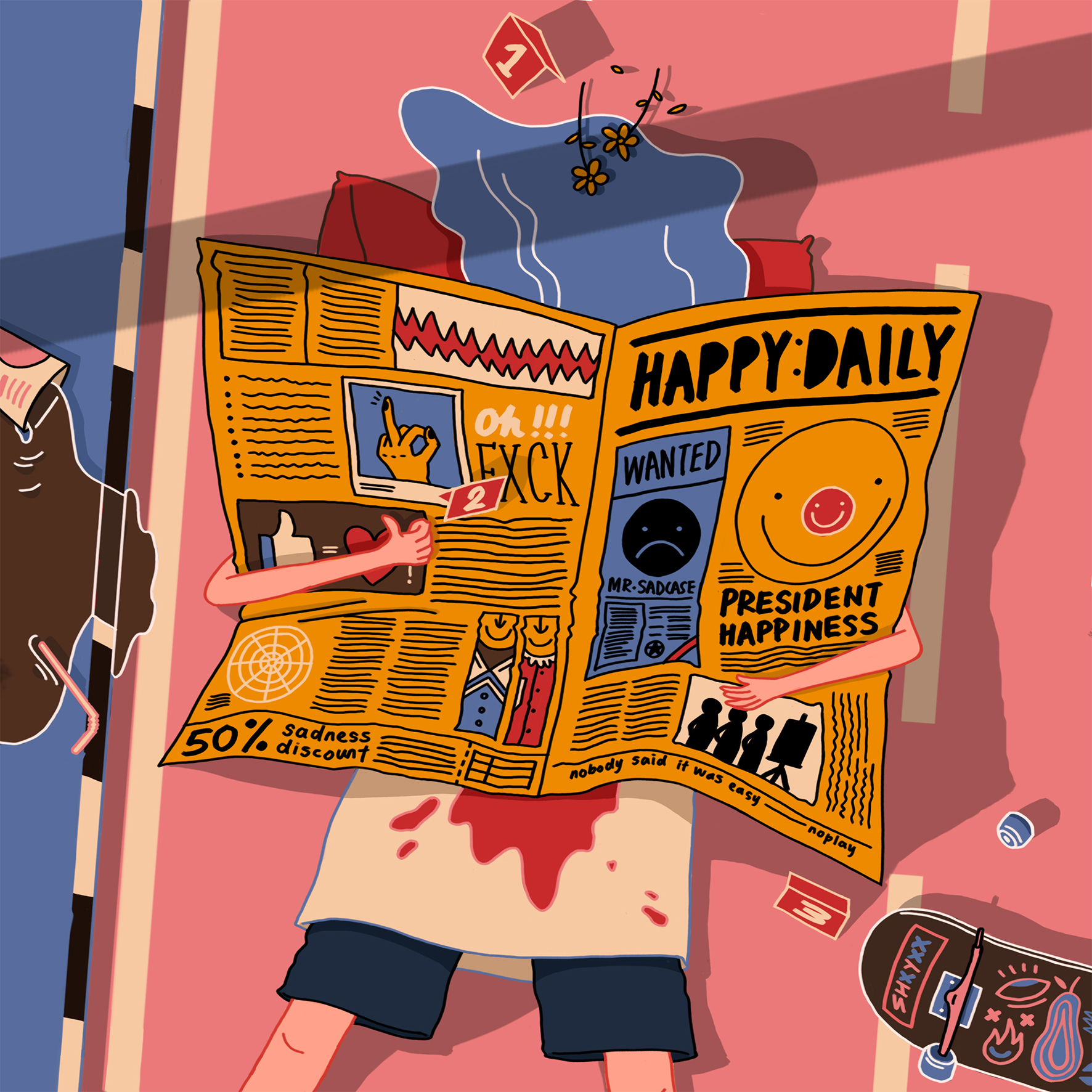 11. Now, tell us a little more about you as a person: what is your favourite food?
Xio Bak which is the Chinese Crispy Roasted Pork
12. Favourite book?
Daring Greatly by Dr. Brené Brown
13. Favourite genre of music?
Alternative R&B, hip-hop, 80s pop, indie. It changes depends on my mood of the day, but i always love Band Hyukoh, and recently I'm listening to Arctic Monkey's Tranquility Base Hotel & Casino.
14. What are your hobbies?
Drawing, reading and watching movies.
15. If you weren't an artist, what would you be?
Just another human who struggled in life.