Instagram:
@simonlandrein
Tumblr:
simonlandrein.tumblr.com
Bigcartel:
simonlandrein.bigcartel.com
Vimeo:
www.vimeo.com/user503441
Website:
www.simonlandrein.com
1. What's your story? Where are you from?
I'm from Brittany in France, but I currently live in London.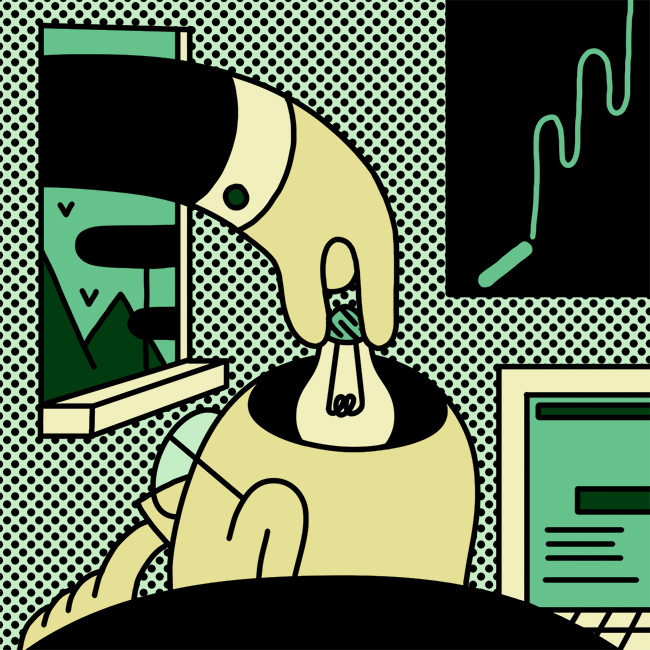 2. Tell us about your aesthetic.
It's quite minimalist and usually depict realistic situation through a surrealist angle.
3. What is your favourite medium and why?
I mostly work with Photoshop because I've been using it for a long time.
4. What is your artistic process like?
I usually pick a subject i'm thinking of , and then I'm doing few roughs and as soon as I found a good idea in one of those I start to add details until I feel I can go to the final version.
5. Who and/or what inspires your work?
I think real situation are always a good starting point. I also like the couple situation as it's a very common things that lot of people can identify with.
6. What role does art play in your life? How does it change the way you view the world?
The art form I like the most is Cinema, i really like the narrative constraints you have to play with to produce an interesting movie. You can make a great movie out of a quite basic situation based in real life. I think that can you make pay attention a little bit more sometime. It opens your sense of observation maybe ?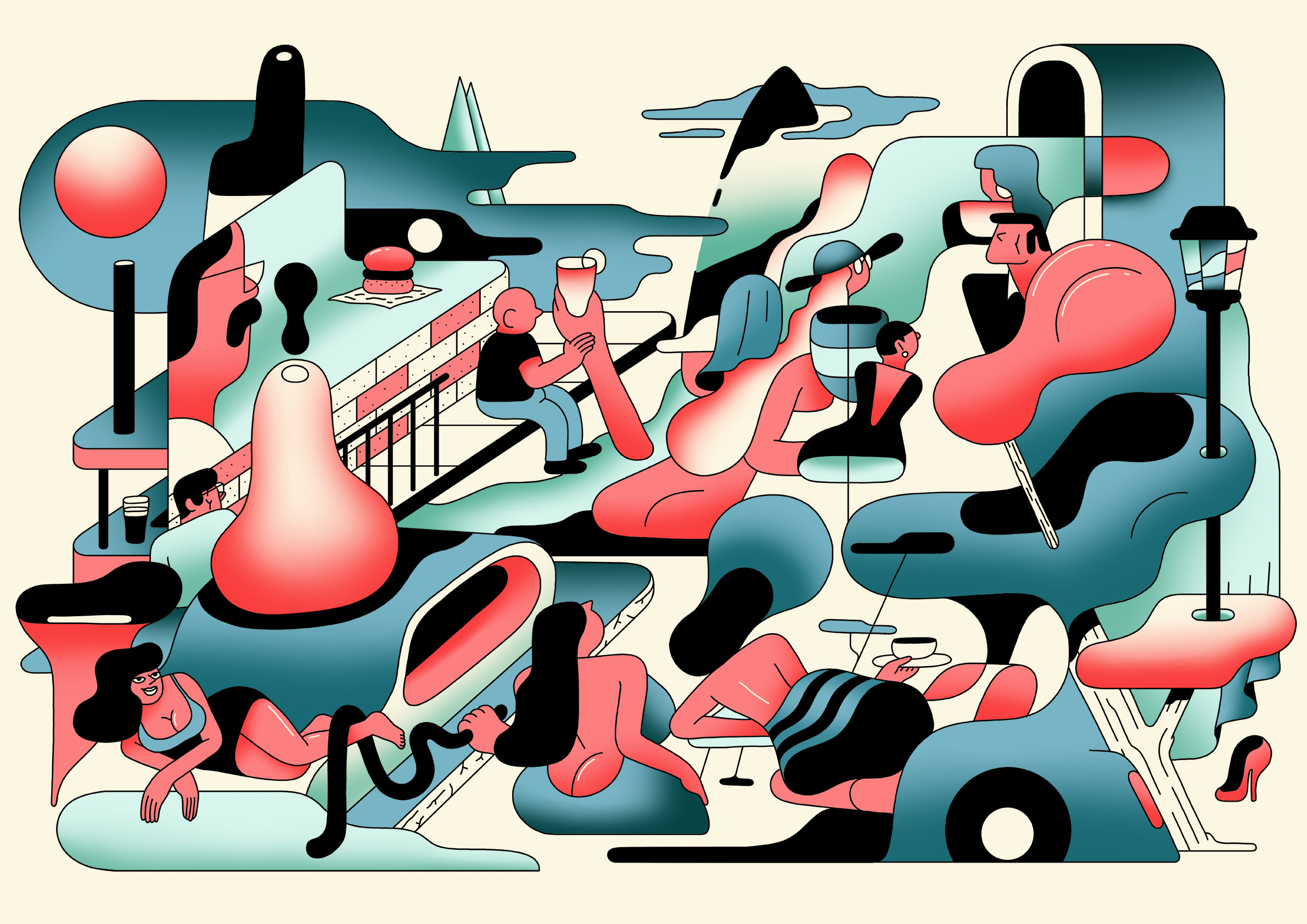 7. Where did you study?
I've studied at Supinfocom in north of France.
8. Where do you see yourself in five years? Working in an agency?
I really don't know, I'd love to make more animation or movies. I need to get into writing process.
9. What about in ten?
Maybe I will just paint and relax at that point, that would be great.
10. What do you hope to achieve with your art?
I really don't know, there are still many things I want to do.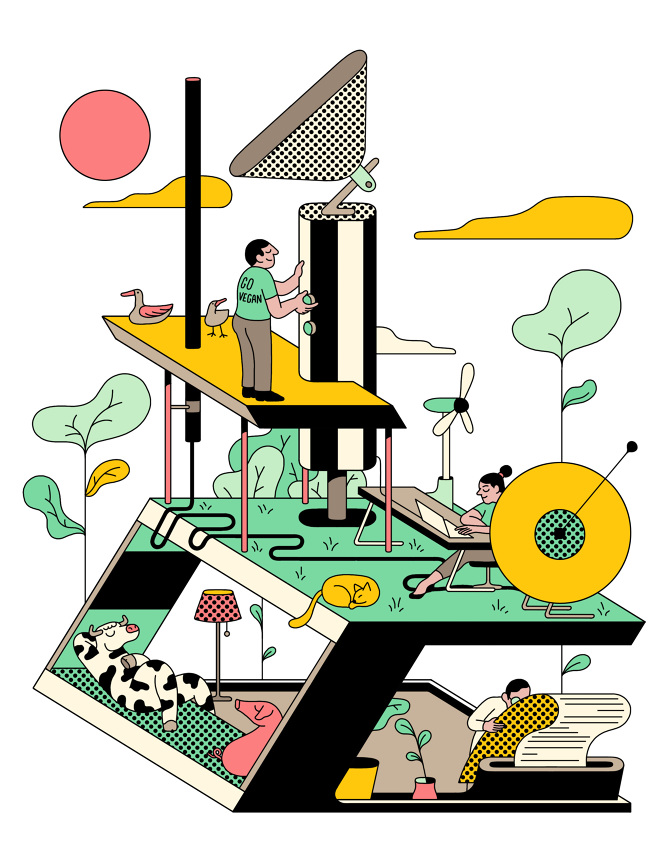 11. Now, tell us a little more about you as a person: what is your favourite food?
I love pasta, it's boring but it's true.
12. Favourite book?
The Chess player by Stefan Zweig
13. Favourite genre of music?
I've been listening a lot of French Hip Hop lately, it's a very productive scene at the moment.
14. What are your hobbies?
I'm a massive skateboard nerds even if I'm really not great at it.
15. If you weren't an artist, what would you be?
Probably a postman in a small town.