Instagram:
@sofia_sita
Twitter:
@sofia_sita2
Facebook:
www.facebook.com/sofia.sita
Dribble:
www.dribbble.com/SofiaSita
Linkedin:
www.linkedin.com/in/sofia-elena-sita-36463866
Behance:
www.behance.net/sofiasita
Website:
www.sofiasita.com
1. What's your story? Where are you from?
I'm an Italian illustrator based in Dundee, Scotland. I've studied Fine Arts in Milan and Editorial Illustration in Bologna. I was born in Ferrara (Emilia Romagna) but I travelled a lot with my family. We lived in Locarno (Switzerland), Ponte Caffaro (Trentino Alto Adige), Mesola (Emilia Romagna), Ca di David (Veneto), Lecco (Lombardia) and now I'm in Dundee (Scotland) with my boyfriend. As you can imagine, I love to travel!!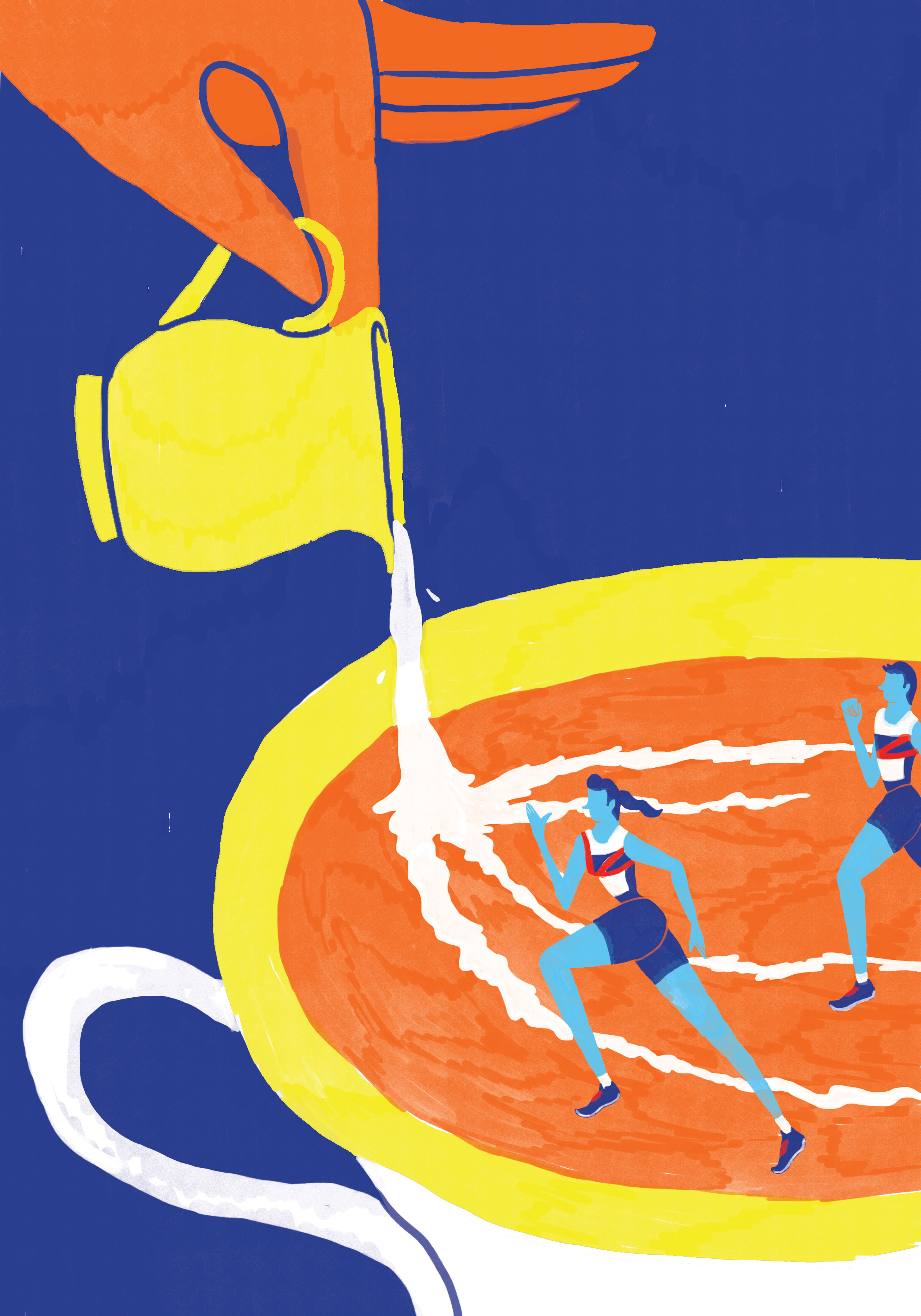 2. Tell us about your aesthetic.
I love to use brilliant colours and create two visual metaphors in my illustration. My inspiration comes from many things: Pop surrealism, Psichedelia, Magritte, Alext Katz, street artworks, illustrated objects, Alex Katz, Sixties, packaging and many more.
3. What is your favourite medium and why?
When I was a child my grandma used to draw for me telling me to not go outside the lines. Although I put all my effort to succeed sometimes I didn't. Since then bright felt markers accompany me (with also other mediums) through all my studies. I love felt markers because they have very bright colours but I most love how they make me feel like: free. Free as a child.
4. What is your artistic process like?
I like to have ideas, inspiring and challenging. Sometimes the ideas come suddenly, they come from my daily routine. Sometimes, instead, the ideas need to be studied. In this case, I need to do some brainstorming where I write or sketch down everything that comes up in my mind.
5. Who and/or what inspires your work?
A lot of illustrators and artists inspire me but also other things. It's impossible to list all of them, but some of my favourites are Alan Aldridge, Hanna Barczyk, Lorenzo Gritti, Aad Goudappel, Jean Jullien, Magoz, Alex Katz along many other.. I like colours, design, the sixties, bubble soap, psychedelia, pop surrealism, pop art and packaging.
6. What role does art play in your life? How does it change the way you view the world?
I always find myself trying to find creative ideas everywhere. Art, or better, the creative process helps me to see things in different ways and find new solutions in every aspect of my life.
7. Where did you study?
I've studied Fine Arts at the Academy of Fine Arts in Milan: here I've learned to open my mind and understand that you can do art with everything and with any medium you like, not only canvas and acrylics. Later I understood I was interested in Illustration, in specific magazine illustration so I decided to do a master in Editorial Illustration at the Academy of Fine Arts in Bologna.
8. Where do you see yourself in five years? Working in an agency?
Yeah, maybe, but an agency who represent illustrators. Since I start to work as a freelance, although it is very difficult, I loved it: you can have so many different projects and switch between them really fast.
9. What about in ten?
Ten years? Maybe I'll travel around the world! :p
10. What do you hope to achieve with your art?
Well, I think living with my illustration job would be a great achievement. In future, my ambitions are to work with the most famous magazines.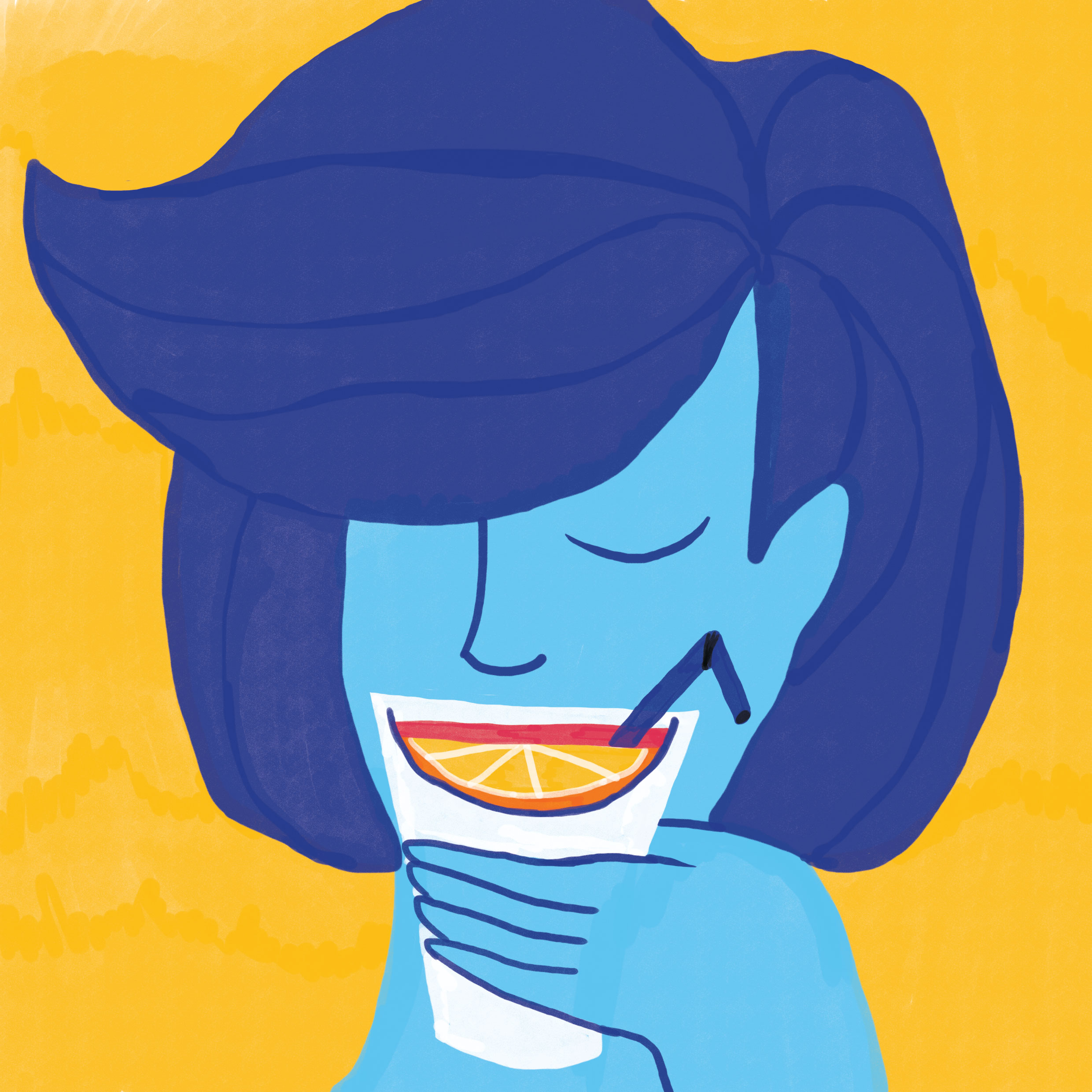 11. Now, tell us a little more about you as a person: what is your favourite food?
The hardest question. I love food! My favourite is the "piadina romagnola" or the "gnocco fritto" (Italian specialities, more specific Emilia Romagna's specialities).
12. Favourite book?
"The host" by Stephanie Meyer.
13. Favourite genre of music?
Anything that goes on the radio.
14. What are your hobbies?
Running, crochet, reading, watch a tv show, visit exhibitions, play volleyball and travel.
15. If you weren't an artist, what would you be?
I don't really know; I've always wanted to be an illustrator.