Instagram:
@sleepydolphin_
Website:
www.sleepydolphin.com
1. What's your story? Where are you from?
I'm Anna, illustrator based in Leeds, UK. I was born in north Germany but lived in Stuttgart most of the time before moving to England in 2014. The thing I miss most about my home town is the greenery and the many forests and parks.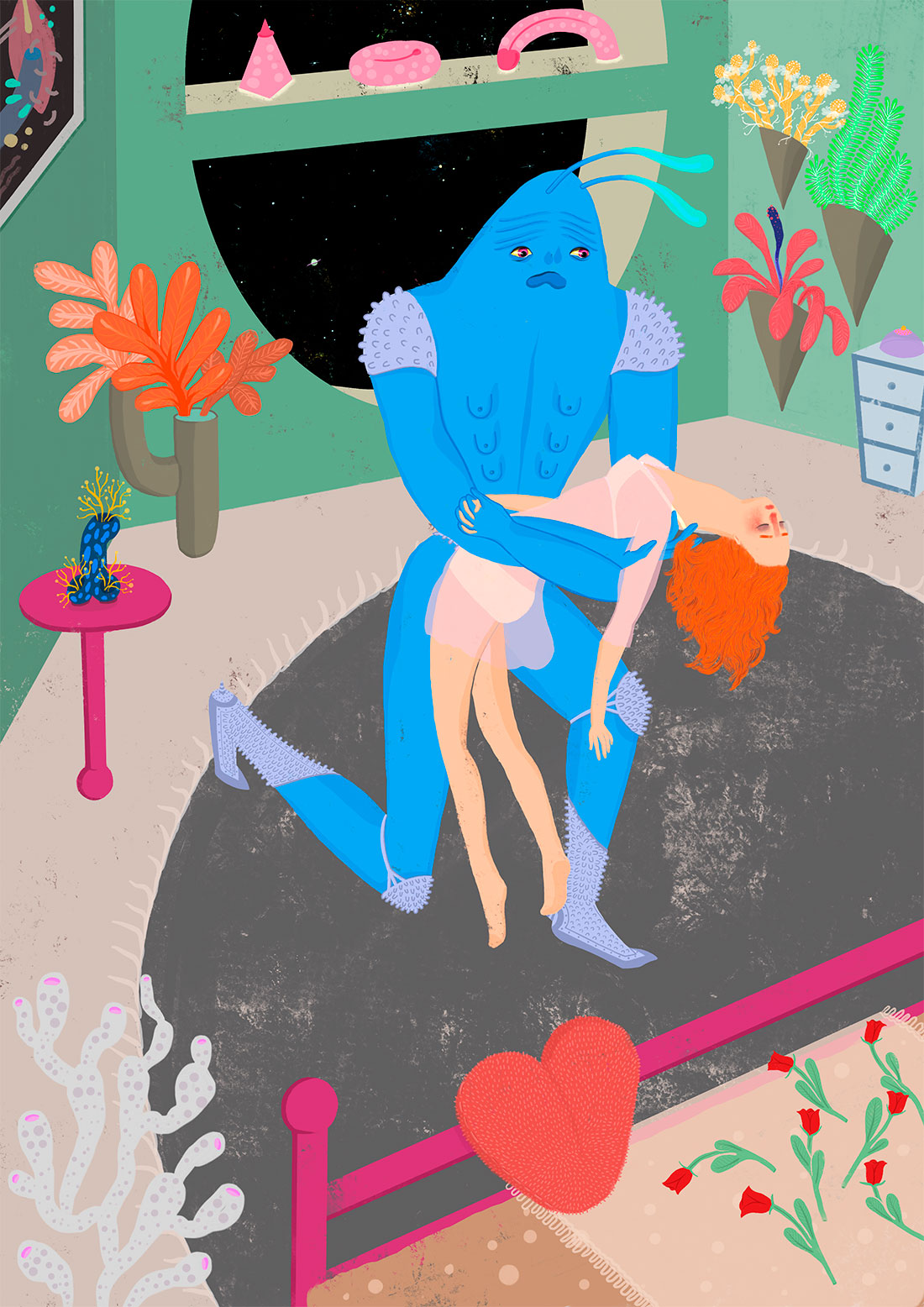 2. Tell us about your aesthetic.
I like to use bold and bright colours. For my art prints I tend to work more abstract with simpler and fewer shapes. For editorial work I like to add more detail and symbolism. My personal work usually features a lonely, lost or exploring figure. Overall it's a mix between dreamy, colourful and melancholic.
3. What is your favourite medium and why?
It used to be coloured pencils and fineliners, now it's my iPad Pro. It's not much different from drawing with any other pen but with the benefit that it's already digital. I love it most because it's very easy to play with colour and composition.
4. What is your artistic process like?
For my personal work it's quite impulsive. It usually starts out with a feeling I want to capture, a shape I want to draw, or a place I want to create. Sometimes it's just a colour I want to see in a certain context, like a pink lake or blue trees. I start sketching and then develop the image as I go. The story of the image then unfolds during the process. For client work I usually start with a whole lot of research. I think a lot about colours as well.
5. Who and/or what inspires your work?
My earliest inspiration were cartoons and my childhood books. I love fairytales, Greek mythology and science fiction. I have a bit of an obsessive nature and Yayoi Kusama has impressed me deeply from an early age. A while ago I discovered the work of Ishii Nobuo and I'm eternally inspired by his creativity.
6. What role does art play in your life? How does it change the way you view the world?
Art is vital for my sanity. I'm a chaotic, emotional mess and drawing helps me to channel my feelings into something concrete. I feel quite lost in this world and it helps me to feel at home no matter what's going on around me. Reality has never really worked out for me so it's my preferred choice of escape. My therapist wouldn't recommend it.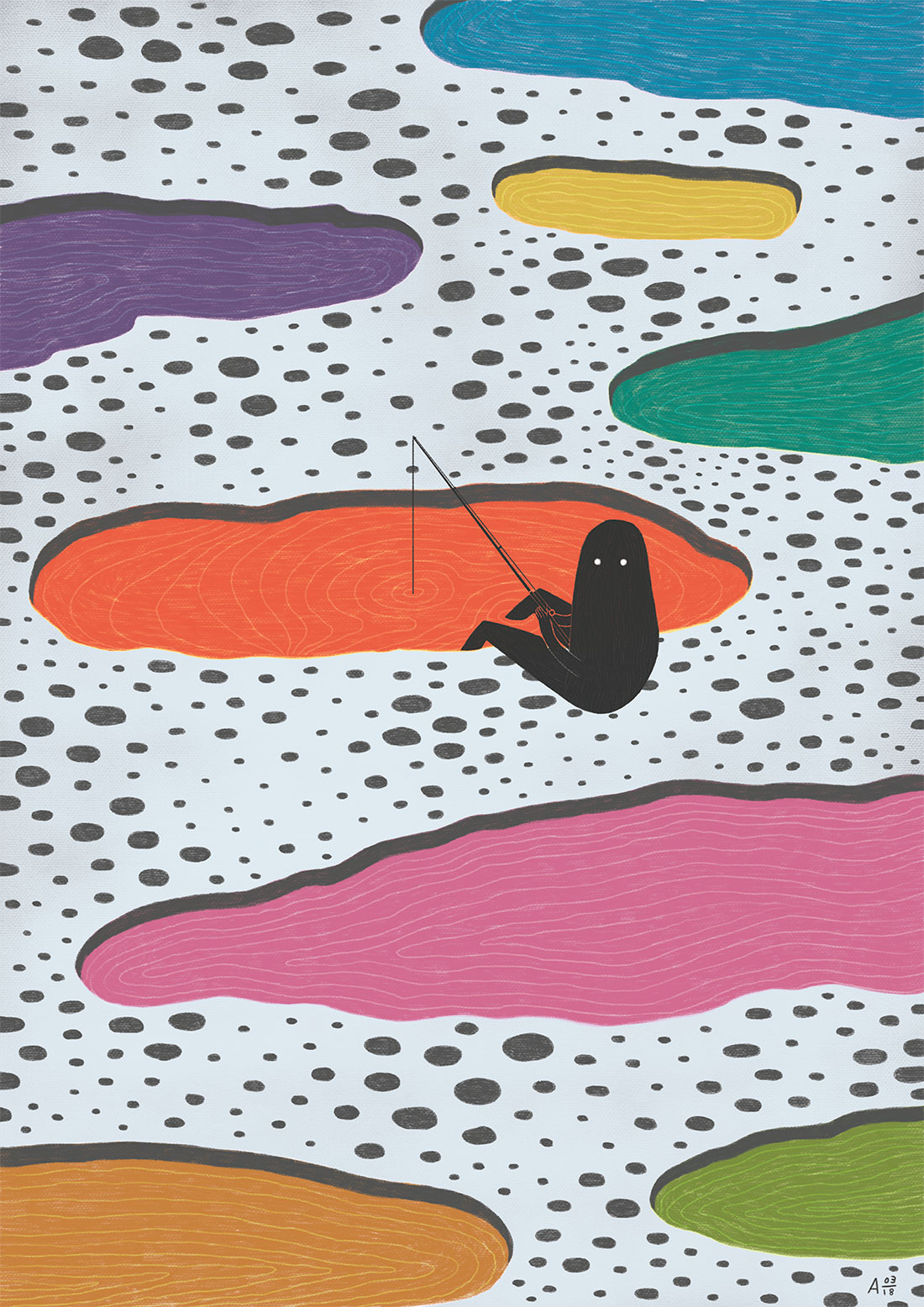 7. Where did you study?
I studied graphic design in Germany. I loved everything about it even though I was kicked out right before finals. What I didn't know back then was that I was falling into a deep depression because of undiagnosed adhd. I worked twice as long as my classmates and yet got only half done. I still consider it one of the best times in my life.
8. Where do you see yourself in five years?
In 5 years I have hopefully set up my online shop. I'm aiming to launch it this summer/fall though! I will sell my art prints and most importantly I will have my own little stationery line. I'm honestly obsessed with everything stationary and I can't walk past a pretty notebook without buying it. I'm already working hard towards this goal and my biggest hurdle at the moment is finding manufacturers and suppliers who work with very small businesses.
9. What about in ten?
In 10 years I can see myself expanding my business into the real world. Maybe a physical store with a curated selection of all the beautiful things that excite me. I have a desire to design much more than just print stuff. It might be curating a concept store or maybe I will just design my own tiny house. Most importantly, I want to earn enough money to buy my own forest. People might be laughing now, but as a true hermit and tree lover that's one of my ultimate goals.
10. What do you hope to achieve with your art?
I hope to inspire people to daydream a little more. I want to bring back magic and adventure in our stressful adult lives. Reality is overrated - I want you to explore the endless worlds of your mind.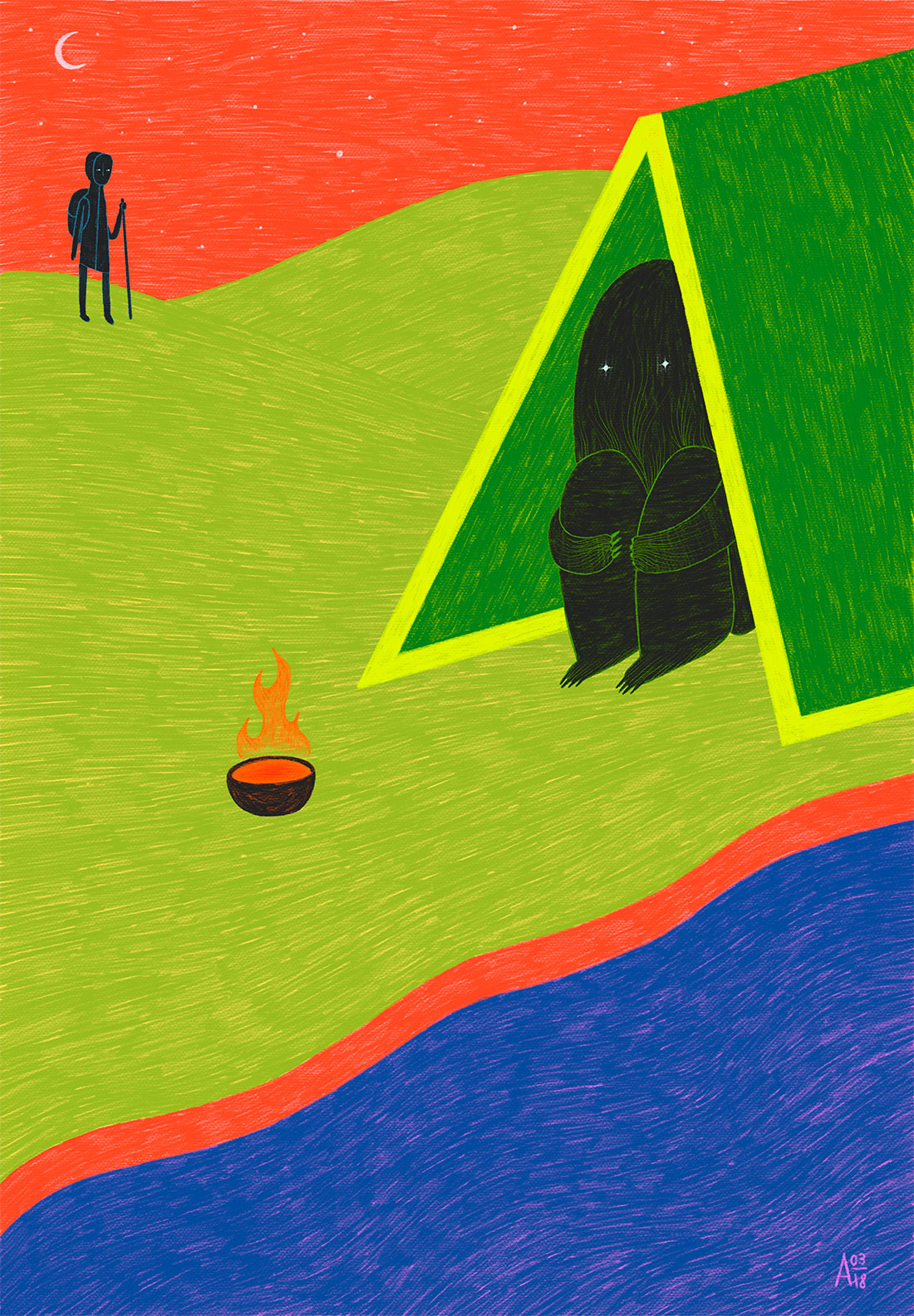 11. Now, tell us a little more about you as a person: what is your favourite food?
When I'm adulting: A medium rare steak with a cream and mushroom sauce. When I'm being real: Caramel ice cream.
12. Favourite book?
It's a book about a writing dinosaur and his outrageous journey finding the best poet in the world. It's a huge ode to books, language and poetry. It's called The City of Dreaming Books and is written by the German author Walter Moers who is also an excellent illustrator!
13. Favourite genre of music?
Movie Soundtracks and Björk, the perfect backdrop for building worlds and creating stories.
14. What are your hobbies?
That's a tough question. In Germany I loved to walk or run through the forest a lot. I guess the only other thing I do regularly besides drawing at the moment is listening to podcasts. I can be my most happy listening to a good story and drawing.
15. If you weren't an artist, what would you be?
Park Ranger.