Instagram:
@smalilams
Website:
www.gracialam.com
1. What's your story? Where are you from?
I was born in Hong Kong and raised in the suburbs of Toronto, Canada. After college, I stayed in Toronto on my own to pursue illustration while my family moved back to Hong Kong. I am currently living in downtown Toronto and share a studio space with two other designers and illustrators. The flexibility that comes with being a freelance illustrator allows me to spend around three months living and working from Hong Kong while I visit and stay with my family there.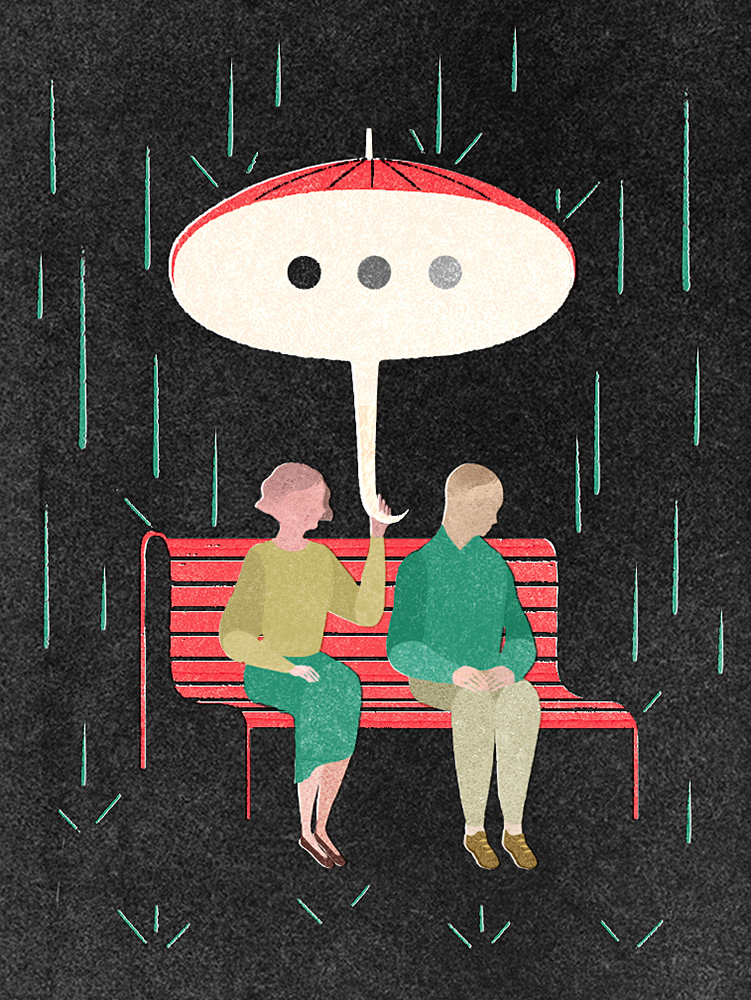 2. Tell us about your aesthetic.
Quiet, beautiful images that tell powerful stories. A masterful combination of elegant technique and nuanced storytelling that has been showcased in high concept illustrations for The New Yorker, The New York Times, Real Simple, and other publications.
3. What is your favourite medium and why?
My visual language is created using mixed media, combining hand-painted and drawn elements with digital execution. The merging of both traditional and digital processes allows me to create flat and graphic elements that had a human touch and feels organic. Usually, it takes around 20hrs from start to finish and entails brainstorming phases to sketching, revisions, colour testing to the final product.
4. What is your artistic process like?
I have always loved the process of reading a given story and conceptualizing ideas from specific words into images. Being able to invent new visual dialogues that offer unexpected twists or elements of surprise is a thrill I chase after. My visual language is created using mixed media, combining hand-painted and drawn elements, scanned, manipulated, and finalized with digital execution in Photoshop.
5. Who and/or what inspires your work?
I think of myself as a silent inventor chasing the thrill of new visual dialogues; illustration has become a mission to uncover hidden treasures in everyday life. With any given story or theme, I aspire to delight the audience with intelligence and wit by reimagining everyday objects, mundane environments, and familiar situations with visual puns.
6. What role does art play in your life? How does it change the way you view the world?
I spend around 6 days a week creating, for the past decade. I feel most content and happy as a person having spent time making something visual or tangible. Have that expression to interpret emotions and process feelings is vital to my wellbeing.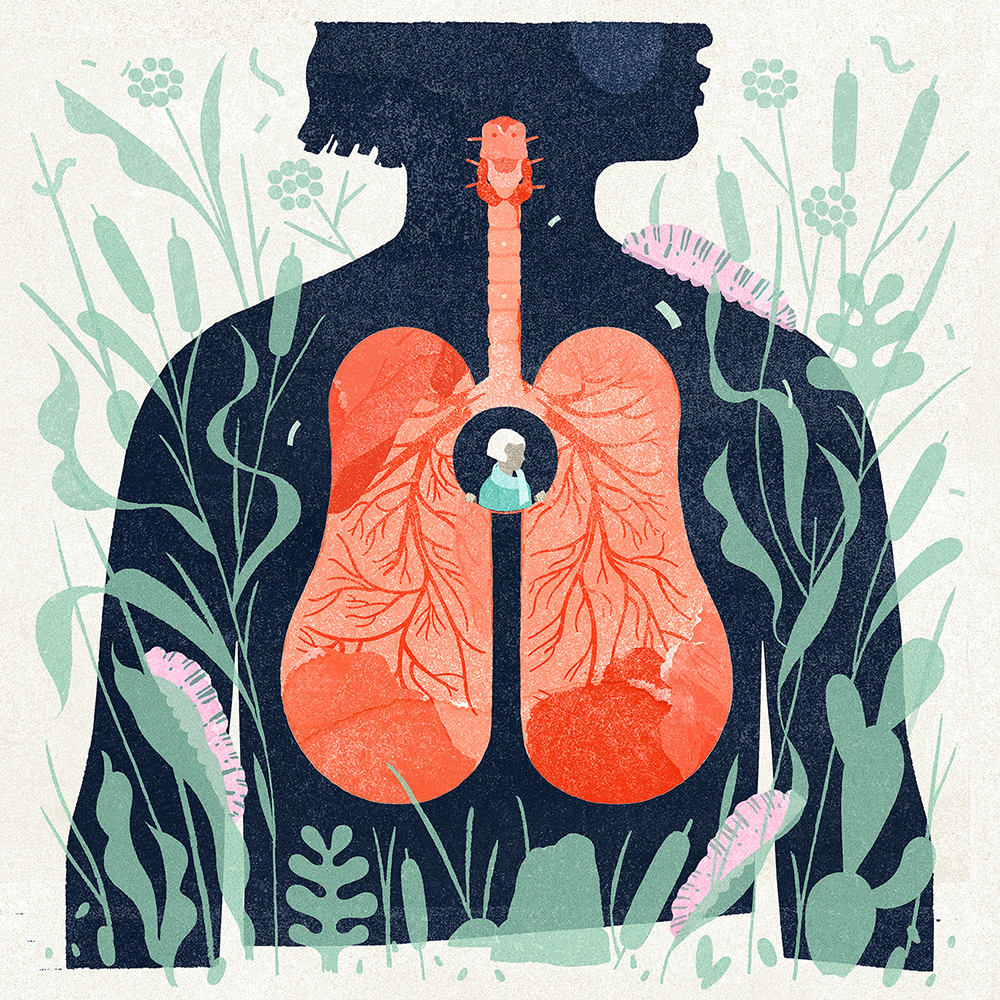 7. Where did you study?
I studied illustration at OCAD between 2004 – 2009 and did a summer illustration exchange program at RISD in 2007
8. Where do you see yourself in five years?
Living in a tiny space with a spouse and two kids. No pets. The idea of keeping animals in a home where they are completely dependent on human beings - forever in their lifetime - is a very strange concept to me!
9. What about in ten?
Still no pets, please. Pet-sitting other people's domestic animals is fine.
10. What do you hope to achieve with your art?
Being able to continually enjoy the process of creating and have a fiery passion while doing so for the rest of my life would be desirable!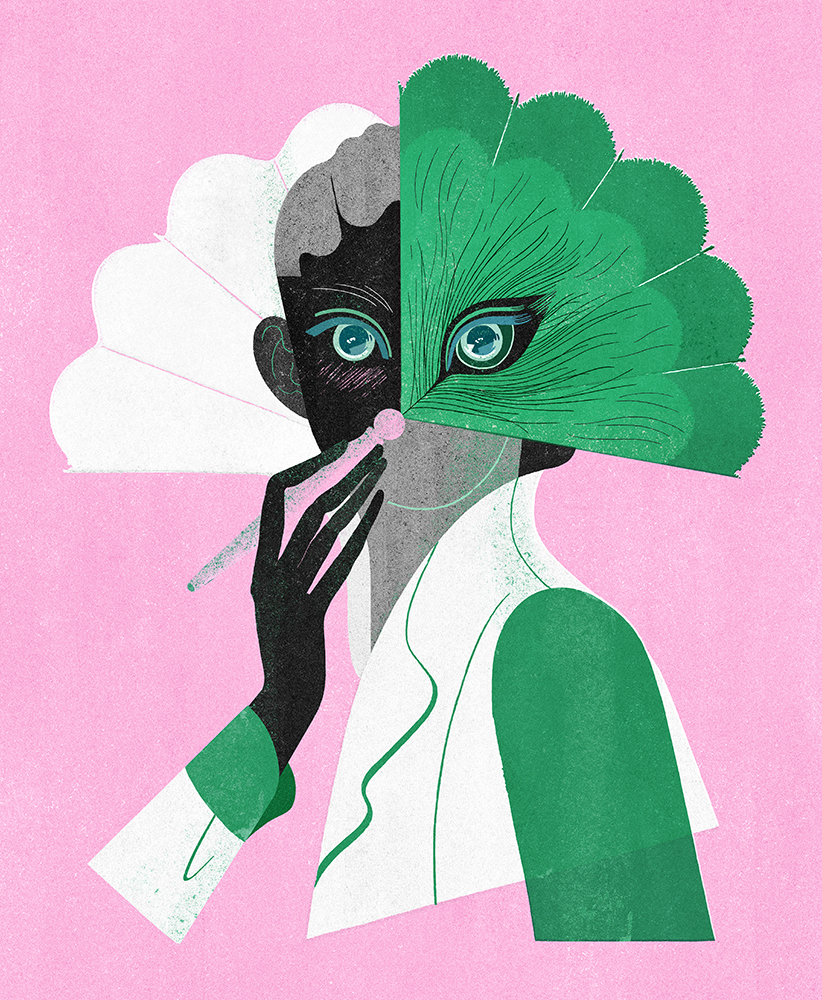 11. Now, tell us a little more about you as a person: what is your favourite food?
I grew up in a big and tight family with very close relationships. Having any kind of food with them and other people I love makes any food and wine kind of spectacular - it could even be fast food or take out.
12. Favourite book?
I really enjoyed a book of poems by Donald Hall titled Without. It is a kind of diary on the days leading to losing his beloved wife—who suffered from leukemia. I loved it because it is a poignant record of his inner moods of grief and mourning.
13. Favourite genre of music?
Soundtrack to some of my favourite movies or shows – Arrival, Big Little Lies, Maniac
14. What are your hobbies?
Given any chances, I looking after my nephew and my baby niece. I'd pay money for more of those aunt duties!
15. If you weren't an artist, what would you be?
Definitely a designer of some sort!