Instagram:
@sofia_illustrator
Facebook:
www.facebook.com/sofia.golovanova
Website:
www.sofia-art.ru
1. What's your story? Where are you from?
I'm from Moscow, Russia. I draw since childhood, it was like a child game. Later I went to art school and art university. I worked at the office for about 3 years, before I decided to become a freelance artist.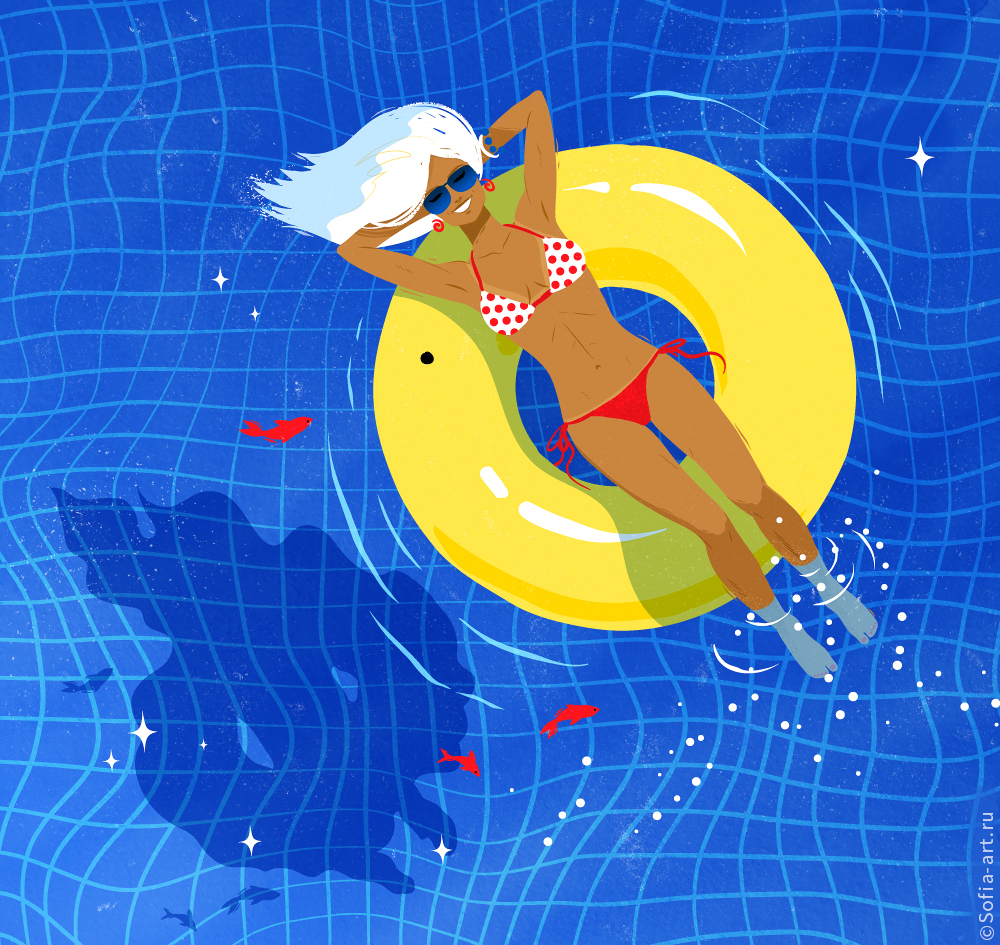 2. Tell us about your aesthetic.
I love bright basic colors, especially red, white and blue, and a little bit of black. But sometimes I can to draw something dark and bloody, a little bit :)
3. What is your favourite medium and why?
My favorite medium is Adobe illustrator, then goes Adobe Photoshop and after them, I like to draw sketches and letters with waterbrush and markers. I prefer computer graphics because of undo button :-D But I love the analog medium because they are real and I can feel material, it's very exciting. Moreover, it's very interesting and challenging to draw without the undo button.
4. What is your artistic process like?
At first, I draw sketches in adobe illustrator or photoshop and thinking about the idea at the same time, after that start to draw figures on new layers or correct existing ones. As for live medium, I so rarely draw with hand and paper, thus I can't even describe process, it different every time. I hope to draw more sketches by hands in future :)
5. Who and/or what inspires your work?
Many things. It can be movies, books, travel, life situations, computer games, nature, animals, walking in forest, fitness and other activities in my life are all inspiring. Also, my dreams are very inspiring, from time to time I have lucid dreaming experience, so it can be very interesting.
6. What role does art play in your life? How does it change the way you view the world?
The biggest part of my life is drawing, so I get used to it and can't say how it changed me, because it's my personality from the beginning of my life.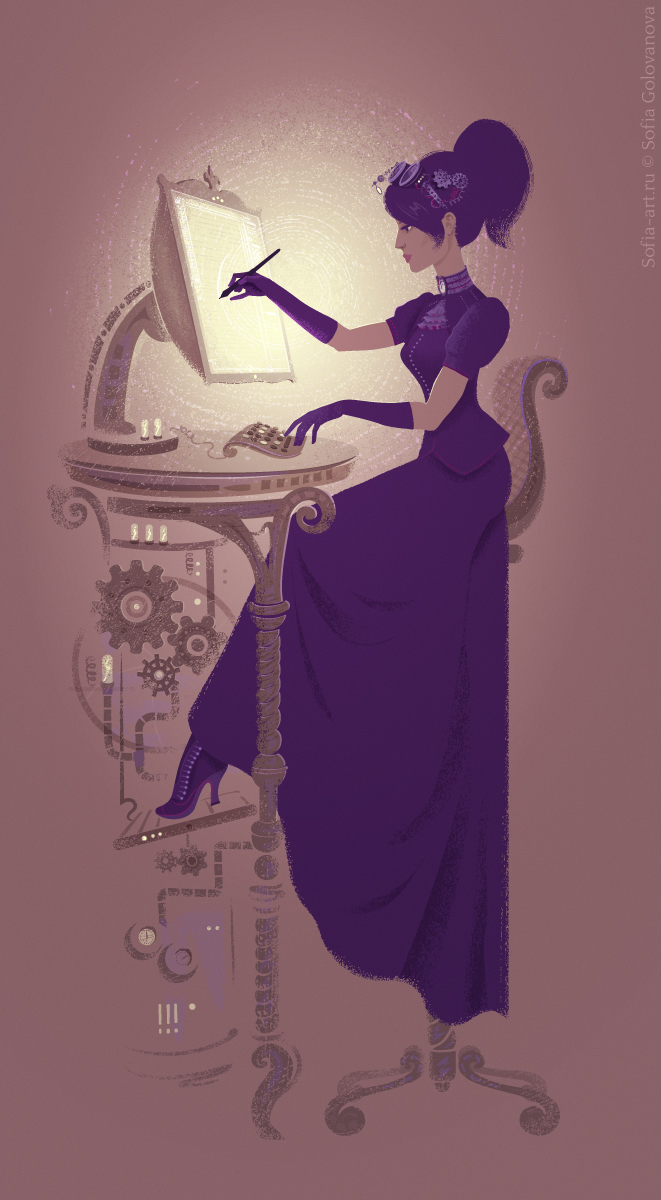 7. Where did you study?
I studied at Moscow university named by Surikov. One thing I have to say: actually I'm learning something every day in my life :-) Nowadays different courses, workshops and other interesting things that I'm learning constantly. I think developing skills is very important if to being a professional. Reality is changing, so we have to grow up too.
8. Where do you see yourself in five years? Working in an agency?
Honestly, I don't like to reveal things until they're done.
9. What about in ten?
The world is so changing, I don't know :)
10. What do you hope to achieve with your art?
I want to draw more quirky and quickly, grow up and develop my skills. And of course, I want to do something interesting for people and for me.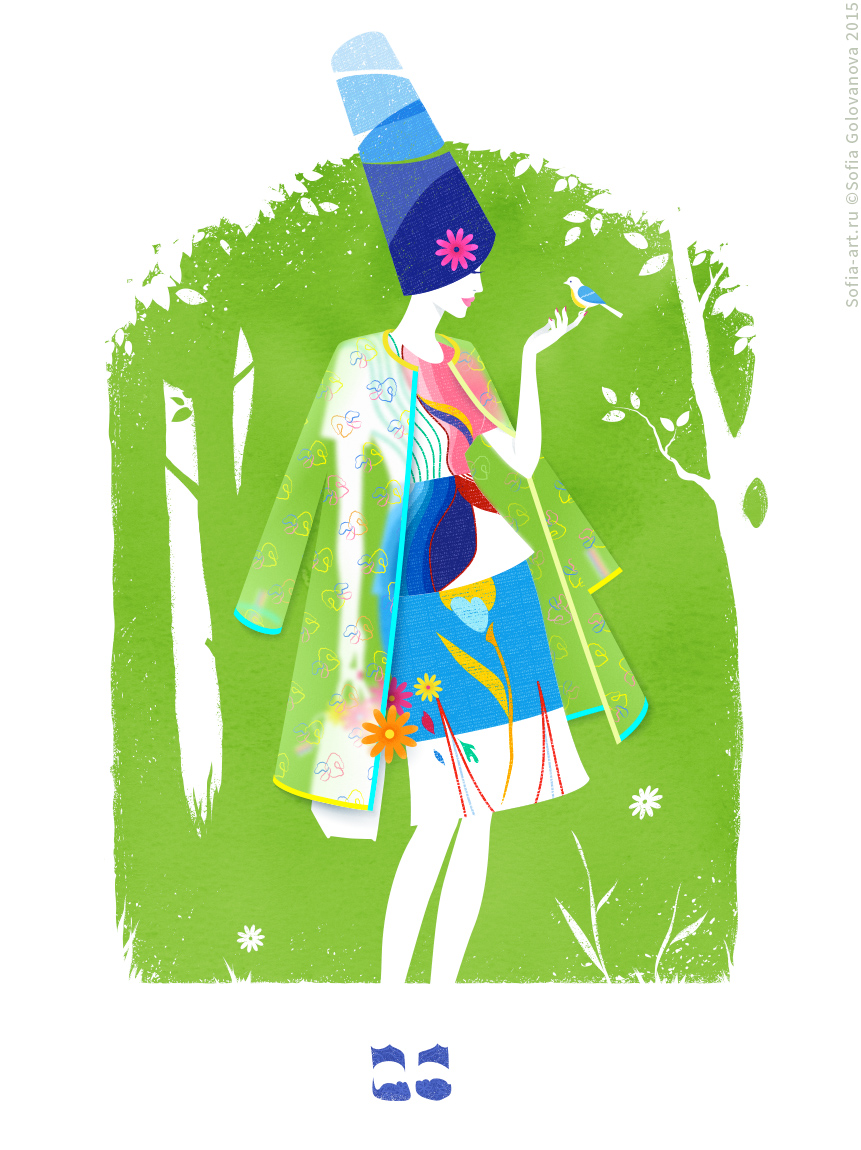 11. Now, tell us a little more about you as a person: what is your favourite food?
My favorite food is sushi and pasta. And all kinds of salads and vegetables. Also, I like pizza, chocolate and ice-cream, but can't afford to eat it often, because I think about my figure.
12. Favourite book?
I in love with Terry Pratchett's Discworld cycle, especially books about witches. But now I prefer an informative book, for example, Cialdini Robert - Influence: The Psychology of Persuasion, also I'm very interested in how our brain works, now listening lectures on youtube by Vyacheslav Dubinin about our brain and its chemical and physical processes. (Not sure how to say it in English).
13. Favourite genre of music?
While working I prefer to listen to ambient music without words, something like Chronos, State Azure, Carbon Based Lifeforms and etc. But when I want to listen to nice songs I listen to Alexander Veljanov — Deine Lakaien, Helium Vola, Qntal, Estampie and Freiburger Spielleyt. Also, I love Rammstein and sometimes listen to retro heavy metal - Manowar, for example, is my favorite :-)
14. What are your hobbies?
My hobby is sports now, three or twice a week I go to the gym. Sometimes play guitar but so-so rarely.
15. If you weren't an artist, what would you be?
Maybe I would be a sportsman, I don't know. Because all my childhood I went to sports classes since a was 5.