Instagram: @sofiaamelancia
1. What's your story? Where are you from?
I'm a Portuguese freelance illustrator. I've always been very much into drawing, and my educational journey took me where I am now. I started studying arts in high school and dabbled in painting and in scene design before actually pursuing my dream of becoming an illustration artist.
2. Tell us about your aesthetic.
I've always been very drawn to colors and eventually, I started feeling less pressure to follow certain ''aesthetic'' trends and started to explore what I really wanted to draw. My aesthetic is influenced by the art nouveau movement but also by anime and by whatever feels right to me when I'm creating. I love using bright colors and intricate patterns as frames for the artwork.
3. What is your favourite medium and why?
My favourite medium has become digital illustration. At first, I wasn't very comfortable with the idea of utilizing digital tools, as my background was much related to oil painting. Later, I realized digital mediums allowed me to achieve exactly what I wanted and allowed me to retry and perfect my work, giving me more freedom.
4. What is your artistic process like?
I start by doing research on what I'm trying to work with. Some of my work comes from my own experiences or from dreams. I take that conceptual background and I interpret it digitally. I feel like to have a good piece of illustration the key would be the sketch, so that's what I spend most of the process perfecting.
5. Who and/or what inspires your work?
My work is inspired by my own visions and dreams. I look up to a lot of filmmakers, as cinema is a big influence on my work. Not only that but also situations and people around me, in my daily life inspire my take on illustration.
6. What role does art play in your life? How does it change the way you view the world?
Illustrating plays a big role in my life as I'm trying to commit full time to do it. It allows me to have a creative job that I love, and it also allows me to connect with people from all over the world. I don't feel that being a creative person with a creative job changes my way of seeing the world, it would be more the other way around. As I feel like my way of processing life has a lot to do with my need to create and transform.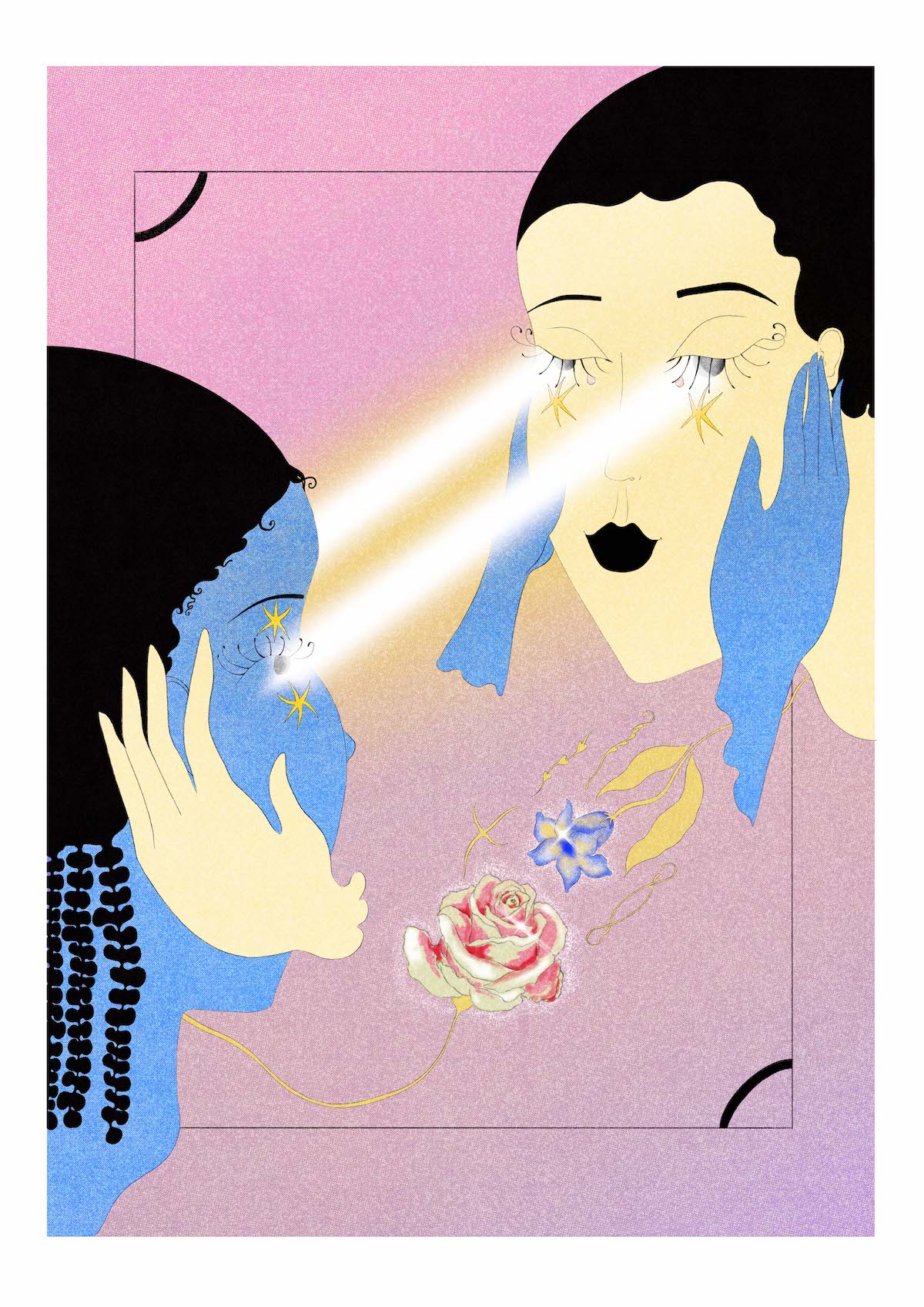 7. Where did you study?
I studied in Faculdade de Belas Artes da Universidade de Lisboa, where I completed the first and second year of a painting degree. I then switched to Escola Superior de Música e Artes do Espectáculo do Instituto Politécnico do Porto, where I completed the first year of the Scene Design degree. I also enrolled and completed the Curso de Formação Contínua - Desenvolvimento de Personagens in Faculdade de Belas Artes da Universidade do Porto.
8. Where do you see yourself in five years?
In five years, I would love to have published more work and to have reached more people. It is important to me to connect and work with other creative people from other fields of creation, lending my illustration skills to their projects. I would love to work on editorial projects, to work with musicians and writers in the near future.
9. What about in ten?
In ten years, I hope to have achieved a lot of my personal and work-related goals. I would love to have the financial security needed to be able to travel for a while.
10. What do you hope to achieve with your art?
I hope to be able to connect with others, but also to allow people to escape to an imaginary fantastical realm. Not only that, but I also hope to be able to work on more socially conscient projects, focused on less dreamy content and being more socially active within social issues.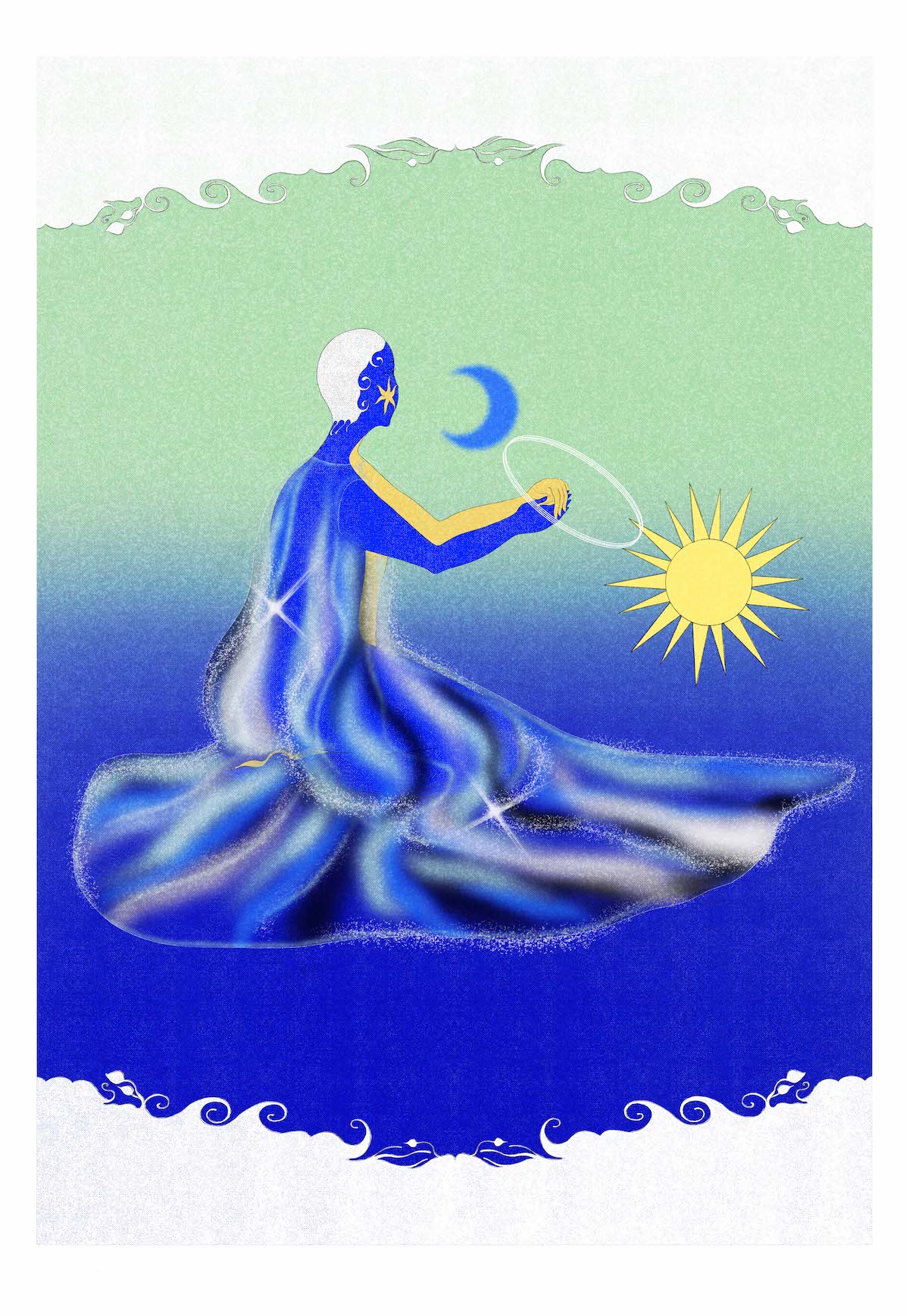 11. Now, tell us a little more about you as a person: what is your favourite food?
My favourite food is Nepalese food, but honestly anything with a lot of spices and flavours. I'm vegetarian so I really appreciate trying new foods from cultures where there actually is a tradition of cooking with vegetables, and where the tastes aren't all based around meat or fish products.
12. Favourite book?
My favourite illustration book that I own is East of the Sun and West of the Moon, illustrated by Kay Nielsen. One of my favourite books that I re-read recently is Ishmael by Daniel Quinn.
13. Favourite genre of music?
I don't have a favourite genre. I think it's important not to limit ourselves to focusing on what types of music we like, but to actually listen to artists as individuals.
14. What are your hobbies?
I love reading and knitting, and pre-pandemic I loved to go dancing.
15. If you weren't an artist, what would you be?
I would probably be a gardener or work at a flower shop.