Instagram:
@sofiapomodoro
Behance:
www.behance.net/pommi
1. What's your story? Where are you from?
Hello, my name is Sofia, I am Italian, after a year in Australia I came back to my country and right now I'm living in Milan and working as a freelancer in illustration and animation 2D.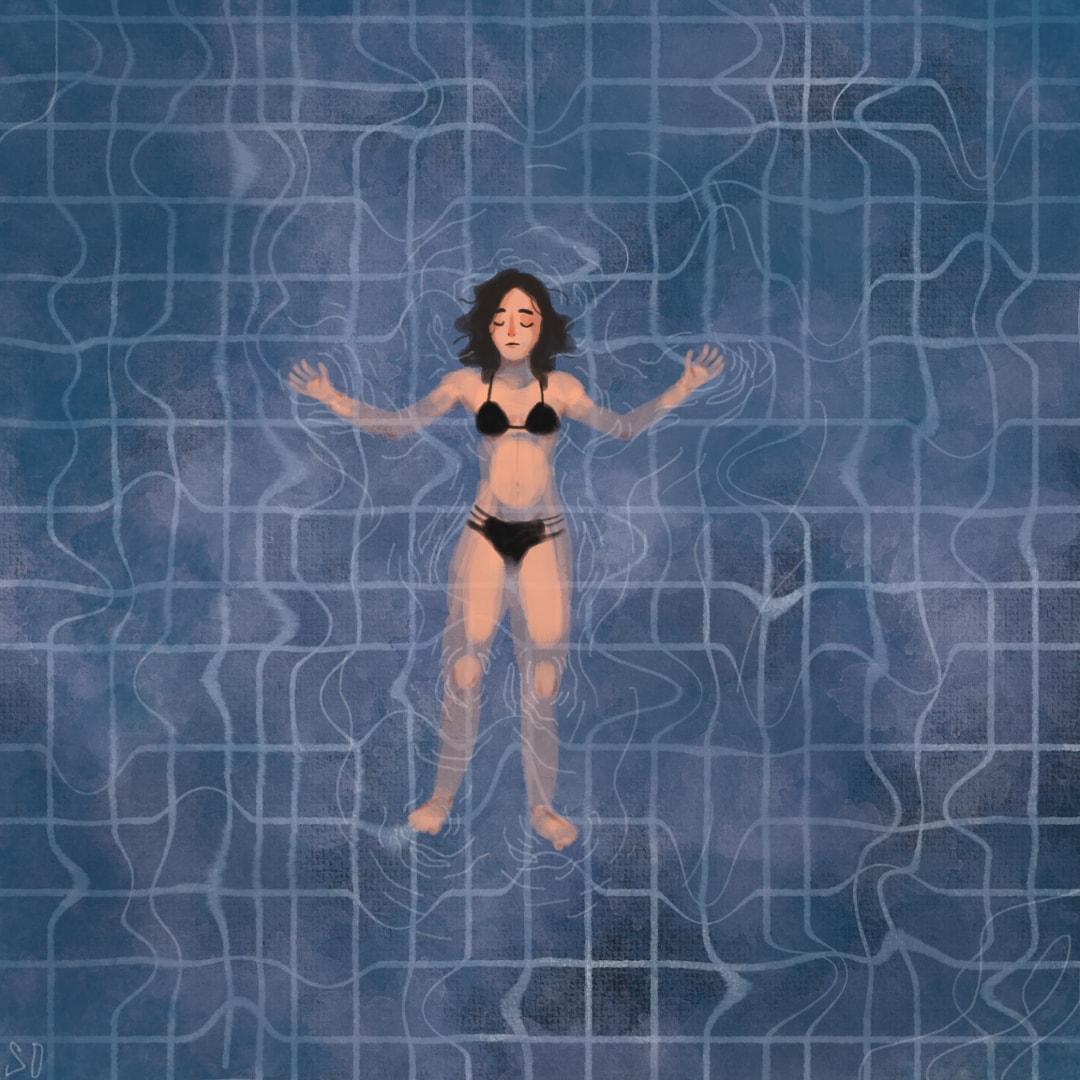 2. Tell us about your aesthetic.
Well, I can't say that I'm finally happy with my aesthetic. I'm still looking for the best style which can describe me, and it's really hard. It's hard because I like to change every time, I spend a lot of hours on Pinterest loving all the arts of other illustrators. I love to try new techniques, to combine them, to see the things and the people around me always with different eyes. That's why I can't answer properly to this question, the only thing I know for sure at the moment is that I love using happy bright colors.
3. What is your favourite medium and why?
I have two favourite mediums: the first is by hand, the old and traditional way to draw; using acrylics, pens and pencils, watercolors, etc.. The second way is by Photoshop. I love this software because is fast, and you can do infinite amazing things with it. You never stop learning different ways to use this program!
4. What is your artistic process like?
Sometimes I've already set up the idea in my mind, so the only thing I have to do is to turn on my computer and start drawing. Other times instead, I prefer to do some sketches on paper and then see what comes next.
5. Who and/or what inspires your work?
As I've already said I spend a lot of hours on Pinterest, but I get most of the inspirations for my works from some episodes of my life. Moments, feelings, moods, lucky and unlucky days. I like to be ironic if something goes wrong; I love the idea that people can recognize themselves just looking at my works, and make a laugh thinking " Oh, I know that feeling dude! ". Sometimes I get inspiration also from books. Reading them, dreaming to be inside their stories and be able to imagine an exact moment and put it on paper.
6. What role does art play in your life? How does it change the way you view the world?
Drawing is an important role in my life. I've always done it since I was a child during the lessons at school ( and not only during art class, Always! Most of the time during maths ), in the free time, at night watching the tv and at restaurants. Sick of drawing, every minute of my life! It helps me to express myself, who I am, my feelings and my thoughts. I have never been a person able to talk about me in front of people, but I do it by drawing. Sometimes my works match with some sentences I write. If I'm having a bad day, if I feel uncomfortable in a situation, or on the other hand, if I'm having a wonderful day full of happiness, I love to share it with others making ironic comics about life. Because problems stop to exist if you start to laugh and making jokes about them!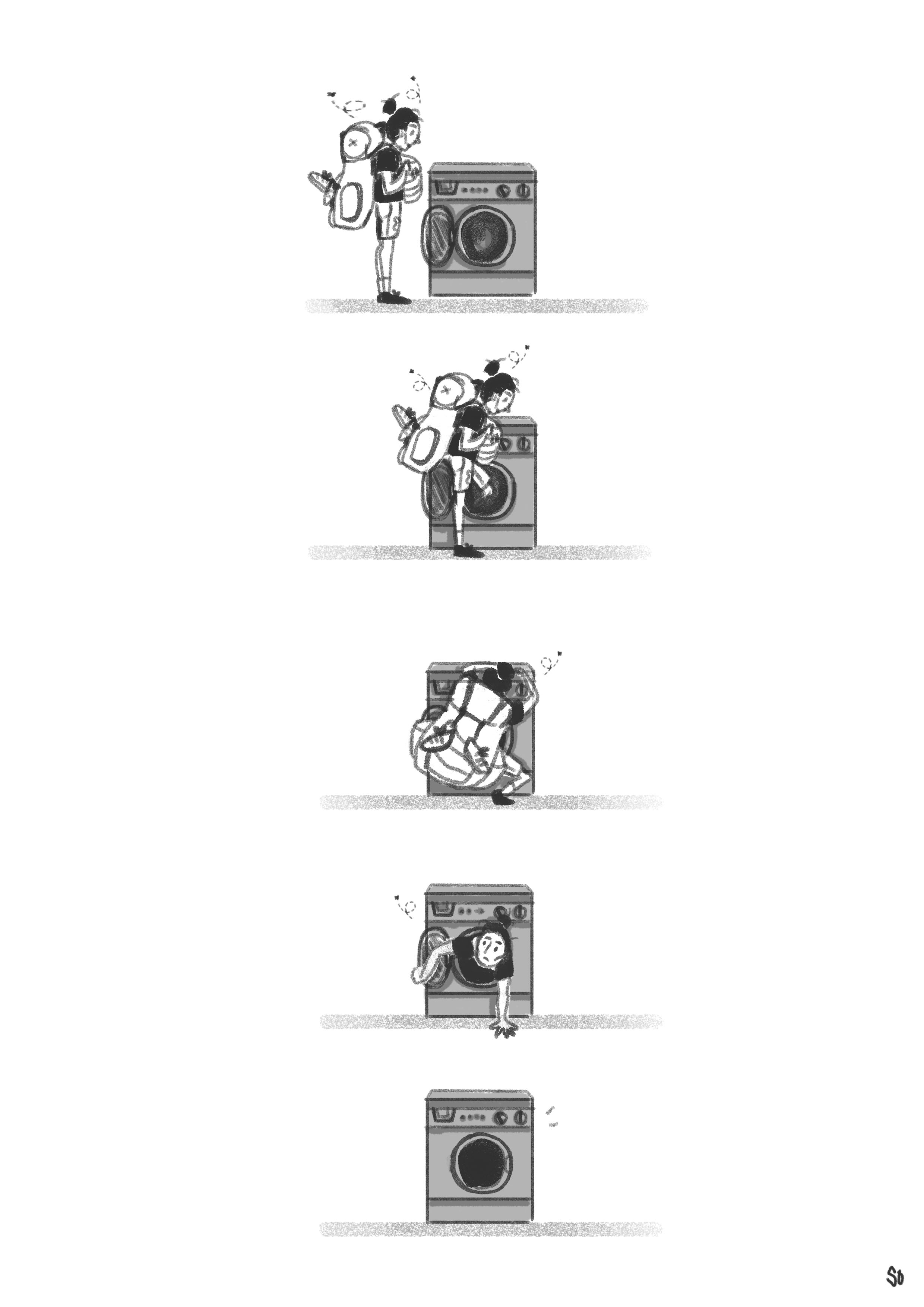 7. Where did you study?
I studied in a High school of art here in Milan with a diploma in fine arts. And I did half of the 4th year as an exchange student in Japan. Then I did a bachelor's degree in illustration and animation 2D at IED ( European Institute of Design ) always here in Milan. Then I moved to Australia for a year traveling.
8. Where do you see yourself in five years? Working in an agency?
Hard question, I have no idea where I will be in five years! Maybe I would like to be more "famous" as an illustrator and have a strong network of clients. But at the same time, I still have the dream to travel around the world. And illustrate my journey by drawing memories and communicating the feeling I fell, and the colors and landscape I see when I will visit the countries…
9. What about in ten?
Ten years are too far even to think about them… Perhaps a family it will be great.
10. What do you hope to achieve with your art?
How I said before I love when people see themselves in one of my works. It's like there has been a connection between us. And even if we are of different cultures, countries and religions we can share the same feelings.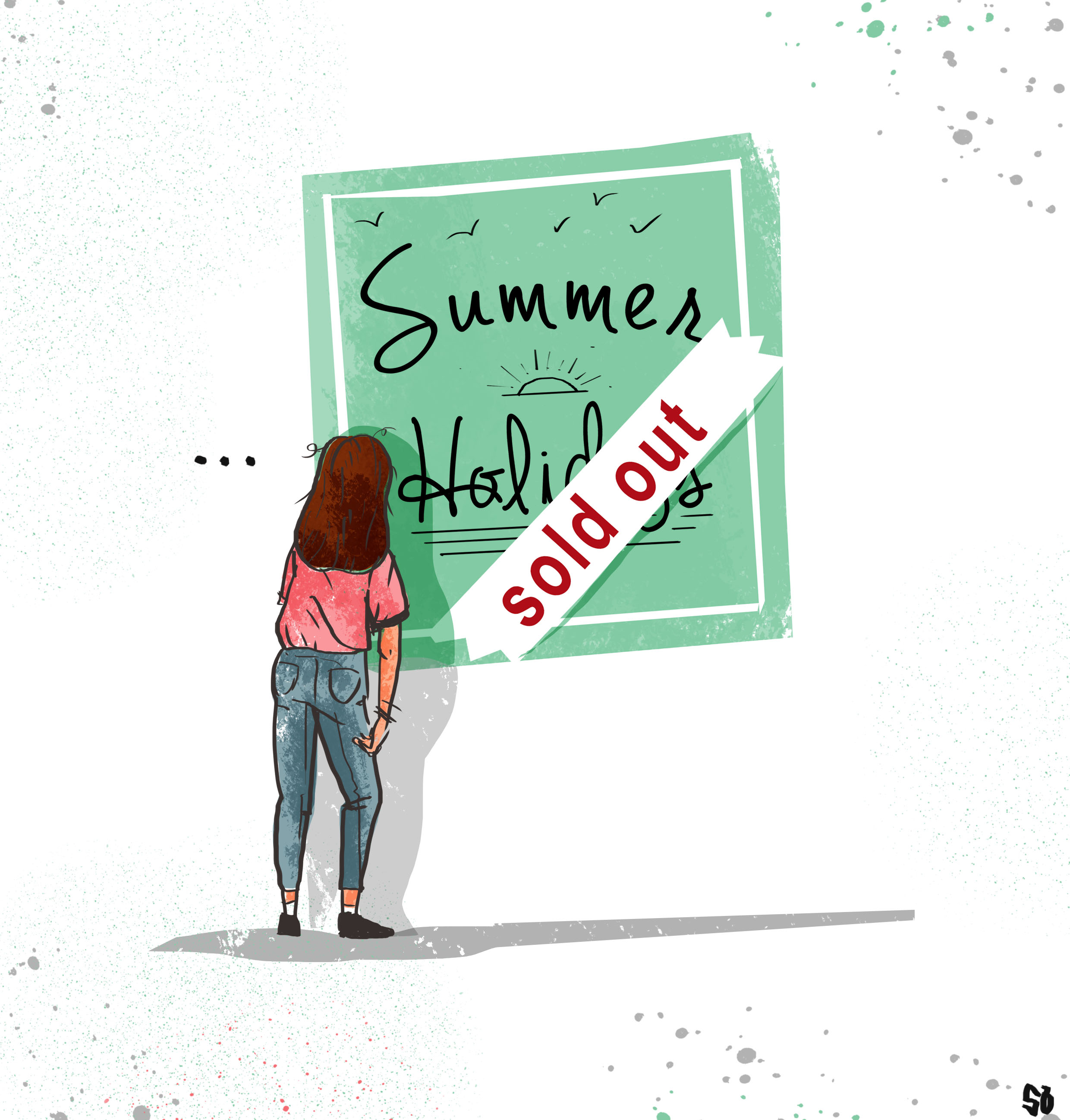 11. Now, tell us a little more about you as a person: what is your favourite food?
I never can answer this question! It's too hard, I love food! I like everything! Maybe it will be easier to ask me what I hate, really a few things… But if I have to decide, well, as a good Italian I am… Pasta, of course! I love pasta!
12. Favourite book?
My favourites books are the novels of " The cemetery of forgotten books" by Carlos R. Zafòn
13. Favourite genre of music?
I don't have a favourite genre of music; it depends on my mood. Usually, when I'm drawing I like to listen to some rock, or jazz, or indie music. ( sometimes even classic! )
14. What are your hobbies?
My hobbies are: travelling, have a walk around Milan, listening some music, watch tv series, do sports ( I love trying different kinds of sports, right now I'm doing boxing, and I love it! ), a little bit of fashion and photography.
15. If you weren't an artist, what would you be?
If I wasn't an artist I would probably like to be a gymnast, or an ice-skater ( love to see their routine on youtube! ) Or a singer, because I really can't sing!