Instagram:
@sofia.pusa
Facebook:
www.facebook.com/pusasofia
Website:
www.sofiapusa.com
1. What's your story? Where are you from?
My name is Sofia Pusa and I'm an illustrator, graphic designer and motion graphics designer based in Helsinki, Finland. My path to becoming a designer was anything but straight-forward. I've always been interested in many things and before I began to pursue graphic design and illustration full-time I studied business and worked as a service designer as well as in branding and communications. I also volunteered in Ecuador and embarked on some serious soul-searching. It wasn't until I discovered my passion for design that everything fell into place.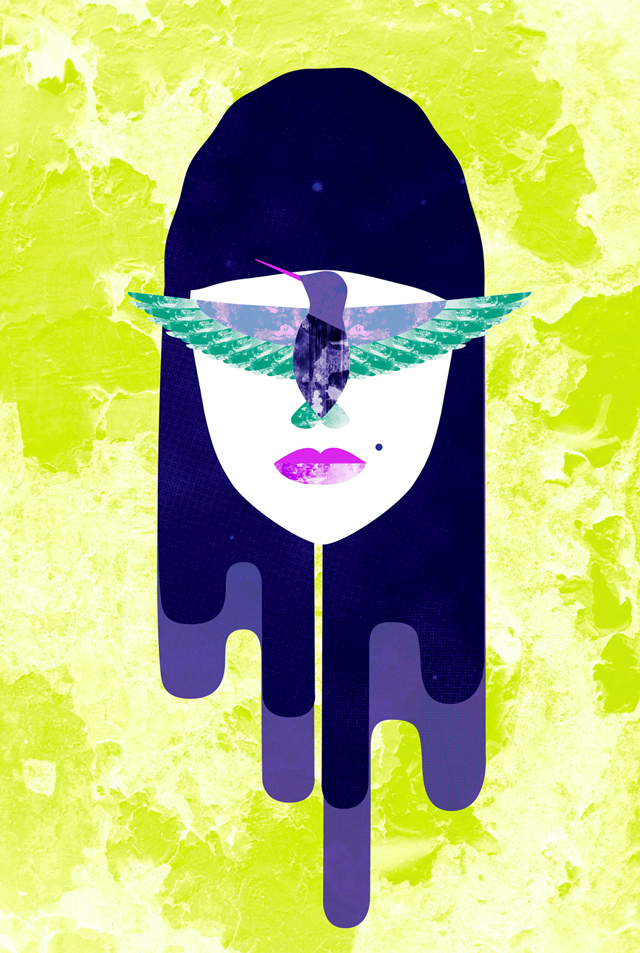 2. Tell us about your aesthetic.
I'm a colour addict. Someone actually asked me once in an exhibition if I was high on acid while I did my illustrations, haha. The truth is I find realism pretty boring and I'm intrigued by surrealism and strong colour palettes.
3. What is your favourite medium and why?
I generally aim to merge analogue work with digital to make it more interesting. Experimenting with new techniques every now and then keeps things fresh for me. Recently I've also been very interested in creative coding and the idea of morphing physical spaces with digital experiences.
4. What is your artistic process like?
It depends a lot on the project I'm working on. Usually I start with a period of research and do some quick sketches. If I'm working on an animation, storyboarding facilitates the planning phase a lot. The visual solution comes from the content but I've also learned the importance of trusting my intuition.
5. Who and/or what inspires your work?
At the moment I'm fascinated by technology, transhumanism and dystopian futures. In general I think the best ideas occur when I stop staring at the screen and go out to clear my head. Travelling is of course a big source of inspiration as well as all the kind and talented people around me. I'm also a big believer in side projects. For me it's important to have some personal projects going on all the time where I can be more playful and take more risks. These projects also push new skills and give testing grounds for ideas that are beneficial in client work as well.
6. What role does art play in your life? How does it change the way you view the world?
It makes me very happy.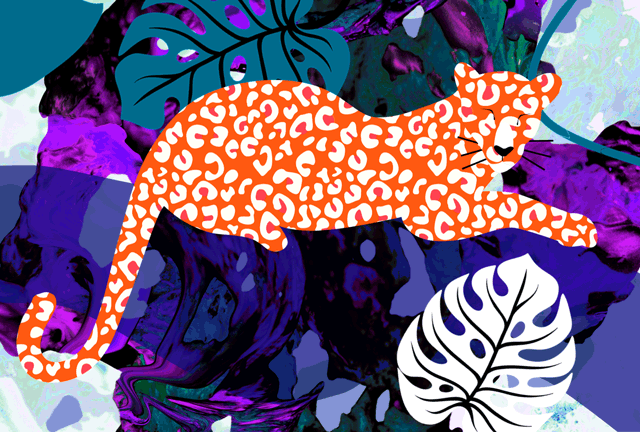 7. Where did you study?
I have studied graphic design and illustration at Aalto University School of Arts, Design and Architecture as well as at Lahti Institute of Design in Finland. I also have a master's degree in marketing and economics at Aalto University School of Business. I spent two semesters studying abroad in Mexico City and in Toronto which were both amazing experiences and taught me a lot.
8. Where do you see yourself in five years? Working in an agency?
I don't have the mindset of planning too far ahead. I've realised that in life everything can change overnight and it's more fun to be open to all the possibilities thrown to you. I love working as a freelancer right now but I can definitely see myself working in an agency at some point too.
9. What about in ten?
Same thing as above. The most important thing for me is to keep experimenting and learning new things. I would also love to make interesting, even unexpected connections and create new collaborations with people.
10. What do you hope to achieve with your art?
I hope to be able to offer new viewpoints to mundane things. If my work can touch people in some way, that's even better.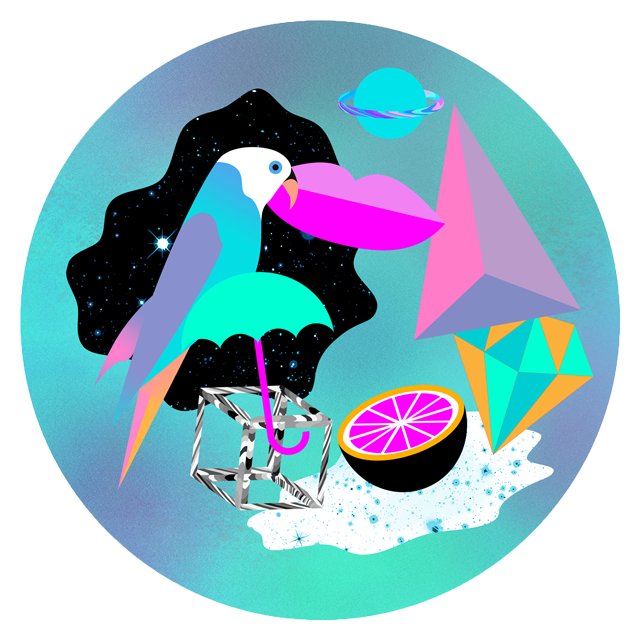 11. Now, tell us a little more about you as a person: what is your favourite food?
Sushi and home-cooked spaghetti bolognese with a lot of red wine
12. Favourite book?
I don't really have just one favourite. The last two books I read were The Subtle Art of Not Giving a Fuck by Mark Manson and The Forbidden Fruit by Liv Strömquist, they were both pretty good!
13. Favourite genre of music?
My taste in music is pretty wide these days. I listen to music all the time and rarely leave my house without my headphones.
14. What are your hobbies?
I love the monotony of gym workout in contrast to my work – that's where I usually get the best ideas! I'm also trying to overcome my fear of heights by bouldering, it's pretty addictive.
15. If you weren't an artist, what would you be?
I wouldn't change a thing right now.