Instagram:
@sonadoodle
Website:
www.sonadoodle.com
1. What's your story? Where are you from?
Hey, I'm Sona! I'm from Dublin, Ireland. I'm a UX designer for a mobile app agency during the day, and I draw and illustrate in my free time.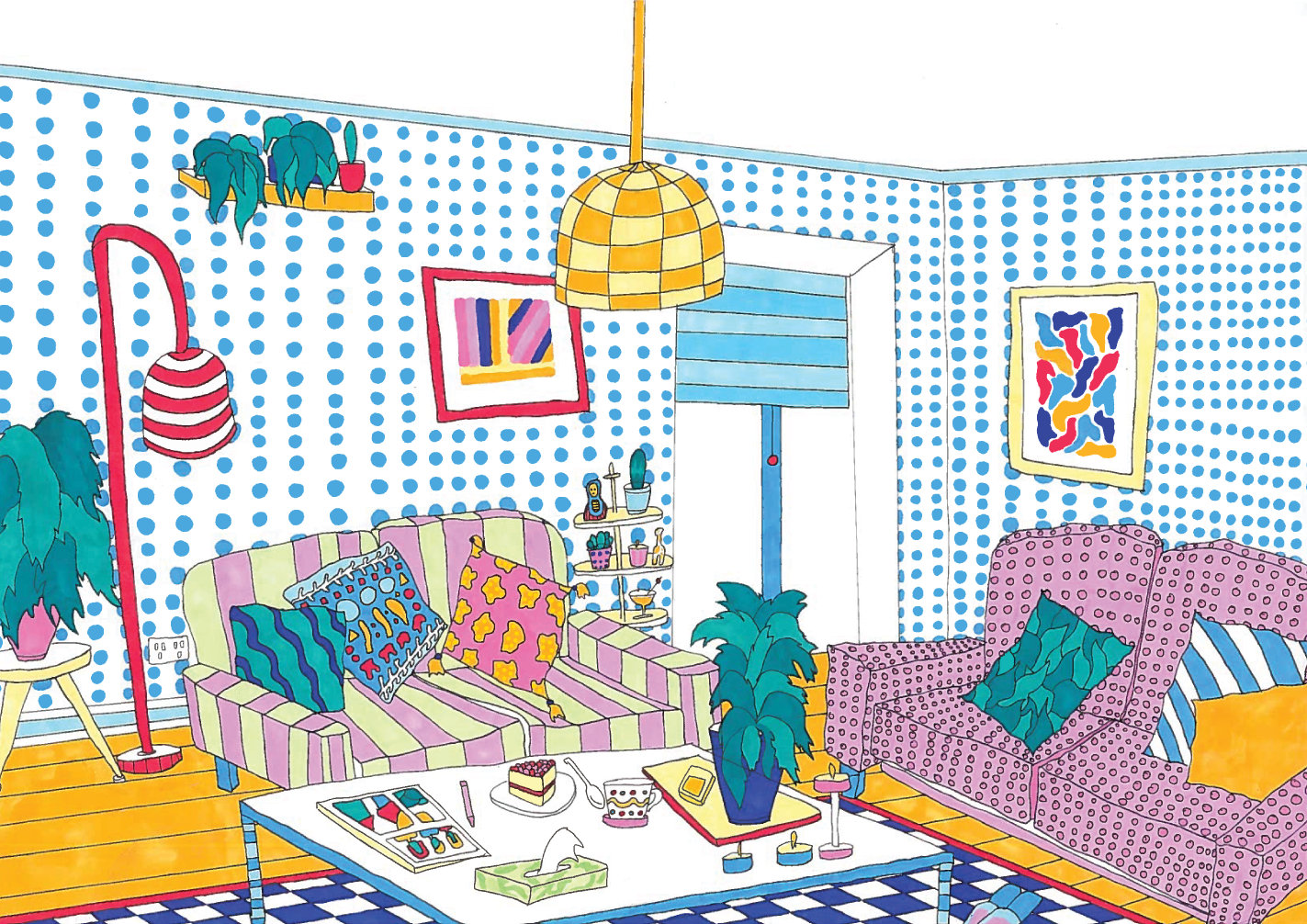 2. Tell us about your aesthetic.
I've only recently become comfortable with my own aesthetic, it's quite childlike and simplistic but I'm obsessed with adding lots of detail. Although I've always been creative and loved drawing, I never felt like I was good at it because I don't have that natural talent to depict people or objects in a super true to life form. Over the last year, I've found a love for drawing interiors, especially real people's personal spaces. I like to draw the structure as it is and then add in details that aren't there.
3. What is your favourite medium and why?
It depends on my mood. I love plain old black pen on paper. I'm fussy about the pen's that I use though, I love super fine nibbed pens so that I can add the small personal details in my work. Sometimes I feel like letting loose with colour so I use neon Gouache or Pro Markers.
4. What is your artistic process like?
It usually starts with me taking photos of places and spaces that interest me then picking out details and shapes and iterating them in different forms in my sketchbook. I then start with a pencil sketch - roughly mapping out the structure of the drawing. Next, I draw with a black pen, I go over the rough outline and then start to add details. When I draw spaces I ideally like to know the person who owns or inhibits the space so that I can add in personal details, like their favourite books, food, clothes etc. As with most creative projects I never really feel like I'm finished especially as my work tends to be quite busy, it could go on forever so usually I'll commit about 8 hours to one drawing (with lots of coffee breaks) then go do something else and come back to it. I usually find you can tell after the initial glance whether it needs more work if it's "finished".
5. Who and/or what inspires your work?
I'm really inspired by interior design and my surroundings. I'm a total creep when it comes to people watching, I like to observe people and try to figure out their quirks and add those into my interior style drawings. I've been told before that I'm an over analyser and it's so true, I guess that can be seen as a bad thing but I try to use it to my advantage in my work. I take inspiration from my friends and the topics that are important to us. Occasionally I draw people in my pieces and they tend to be inspired by conversations I've overheard, or one's I've had with my friends. In terms of other artists, I love David Hockney, Picasso, Lucien Freud and Van Gogh. But really, I find I get a lot of inspiration from Instagram. It's such a great platform for showcasing your own work and discovering new artists. I absolutely love Laura Callaghan, Bodil Jane and Lianne Nixon's work.
6. What role does art play in your life? How does it change the way you view the world?
It's a massive stress reliever for me, particularly the way I tend to draw requires a lot of concentration and attention to detail, so I love to get lost in my work for a while. I find it therapeutic. Art has always played a part in my life, all the women in my family are creative in one sense or another and I grew up going to galleries and making art, so it was ingrained from a young age. I do think everyone is creative even if they think they aren't, there's so many ways of expressing yourself.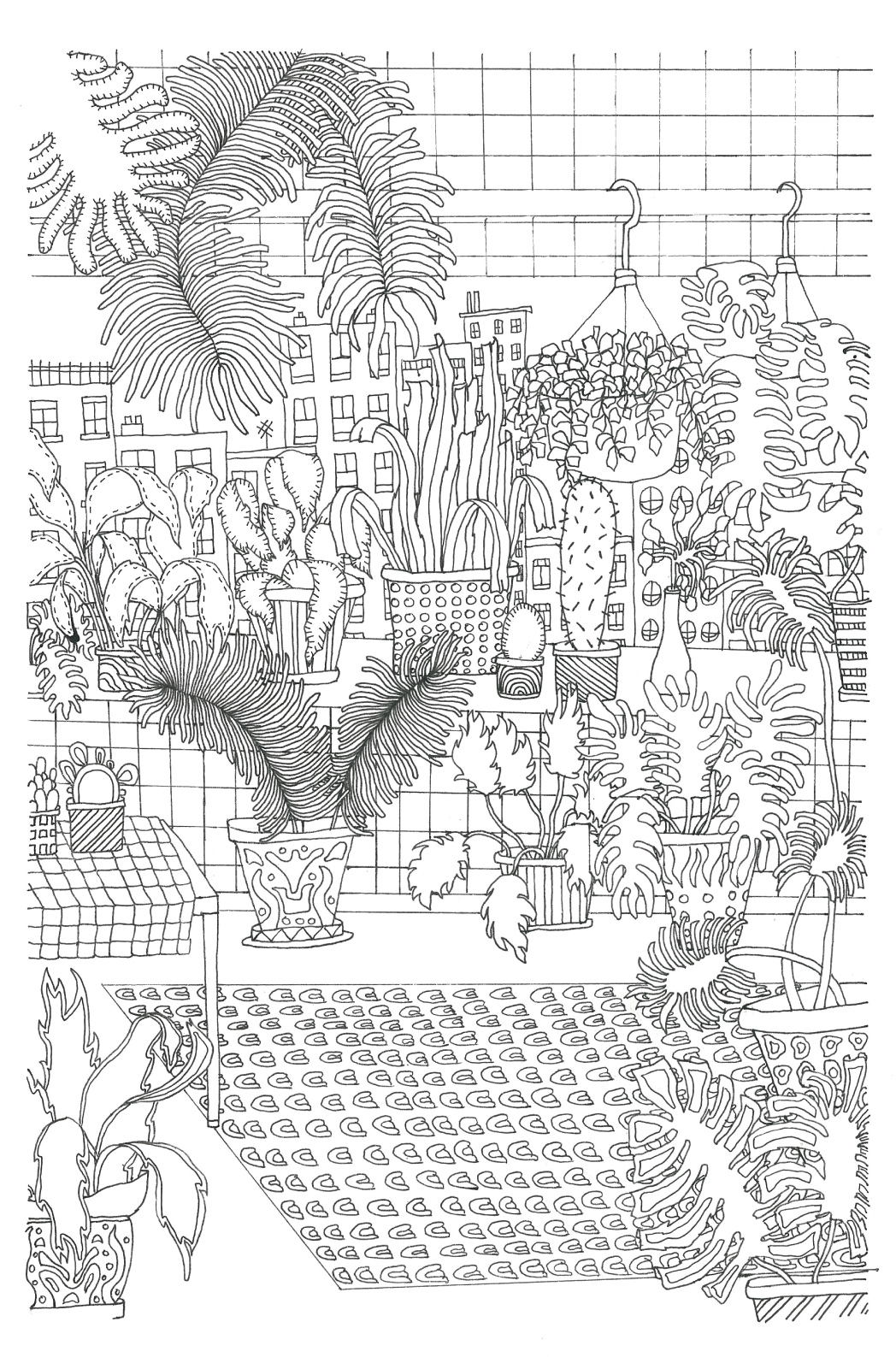 7. Where did you study?
I studied Fine Art Media in the National College of Art and Design in Dublin.
8. Where do you see yourself in five years? Working in an agency?
I have no idea! I'd really love to be part of an Illustrators collective, where I am always working toward an exhibition or a project. Self directed work is great but sometimes you need the push and inspiration that comes from a group. I'd also love to illustrate my own book. I'm very lucky that I work in a super supportive company who are very open to me using my illustration skills in the apps that we build, so I get to merge both my passions.
9. What about in ten?
I hope I'm still drawing and enhancing my skills, I'd love to learn how to incorporate my hand drawn work with different technologies. I'm pretty fascinated by animation and VR and would love to get involved with game design some day. I think you have to keep pushing yourself in new directions and to learn new skills so as to not get bored.
10. What do you hope to achieve with your art?
I want my work to convey a sense of wonder, calm and fun. I'd ideally like people to take something new away from it each time they look at it.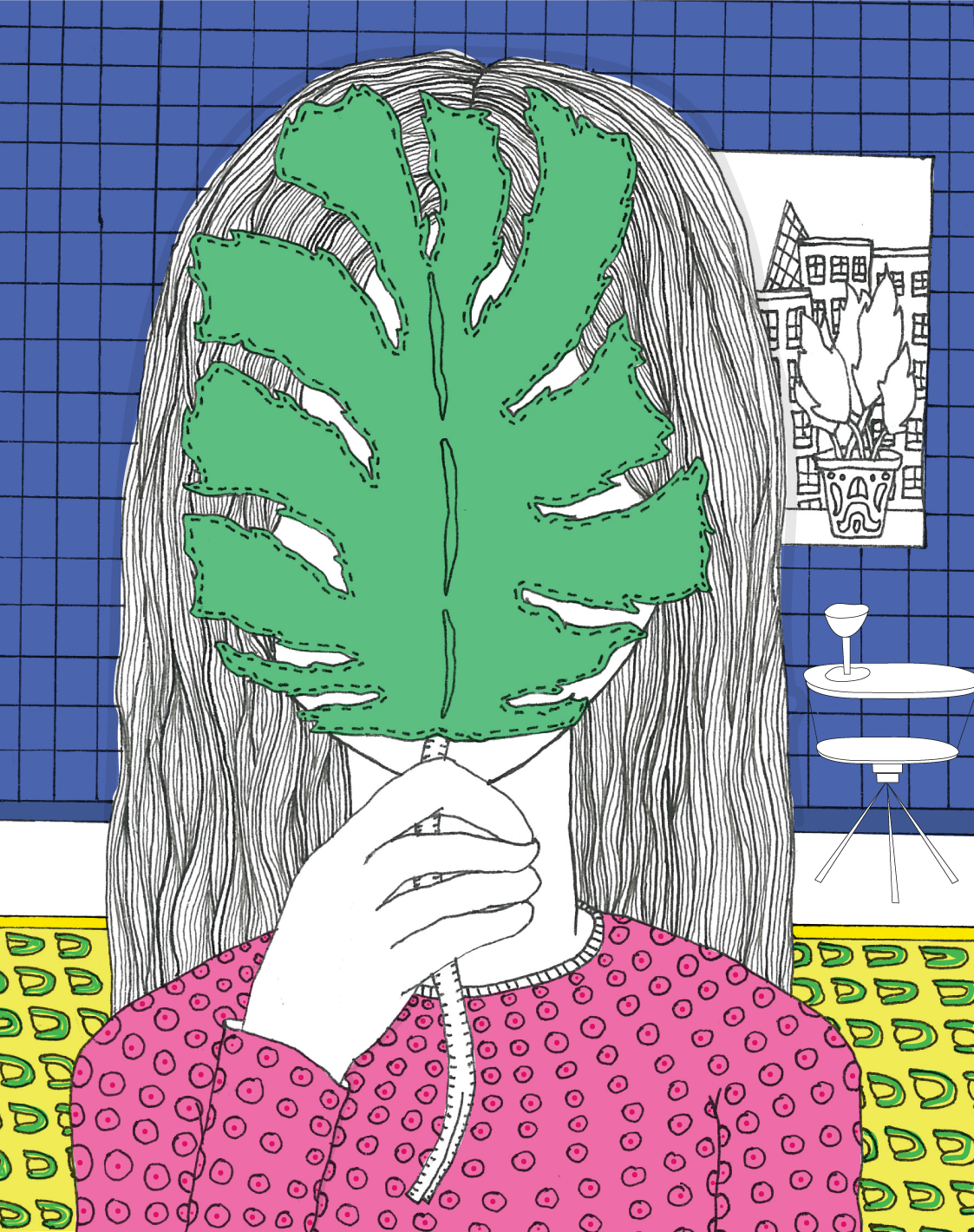 11. Now, tell us a little more about you as a person: what is your favourite food?
Breakfast is my favourite meal, so pretty much any type of breakfast food.
12. Favourite book?
I haven't read it yet.
13. Favourite genre of music?
I like most types of music, I know that's a pretty lazy answer but I tend to rely on Spotify Discover a lot to find random songs that I like and then fall down a rabbit hole of listening to similar artists. Lately, I've been more into Podcasts than music, I love Sword & Scale, My Dad Wrote a Porno and The Guilty Feminist.
14. What are your hobbies?
I'd class Illustration as one of my main hobbies as I try to do at least an hour every day after work. I play on a hockey team during the season and I'm trying to get back into yoga too. I love to travel whenever I can, go to galleries, take photos and hang out with friends.
15. If you weren't an artist, what would you be?
I'd love to be a software developer but I can't get my head around coding, that or an animator. Or a nurse :)