Instagram:
@sooujin
Tumblr:
sooujin.tumblr.com
Facebook:
www.facebook.com/sujinsooujin
1. What's your story? Where are you from?
From Seoul, South Korea. I exactly don't know what is my story but I always try to think and make my story. Now I'm drawing about NANA. NANA is a character who is a symbol of freedom. She represents me, someone or everyone in my paintings. She does what she want to do and say what want to say.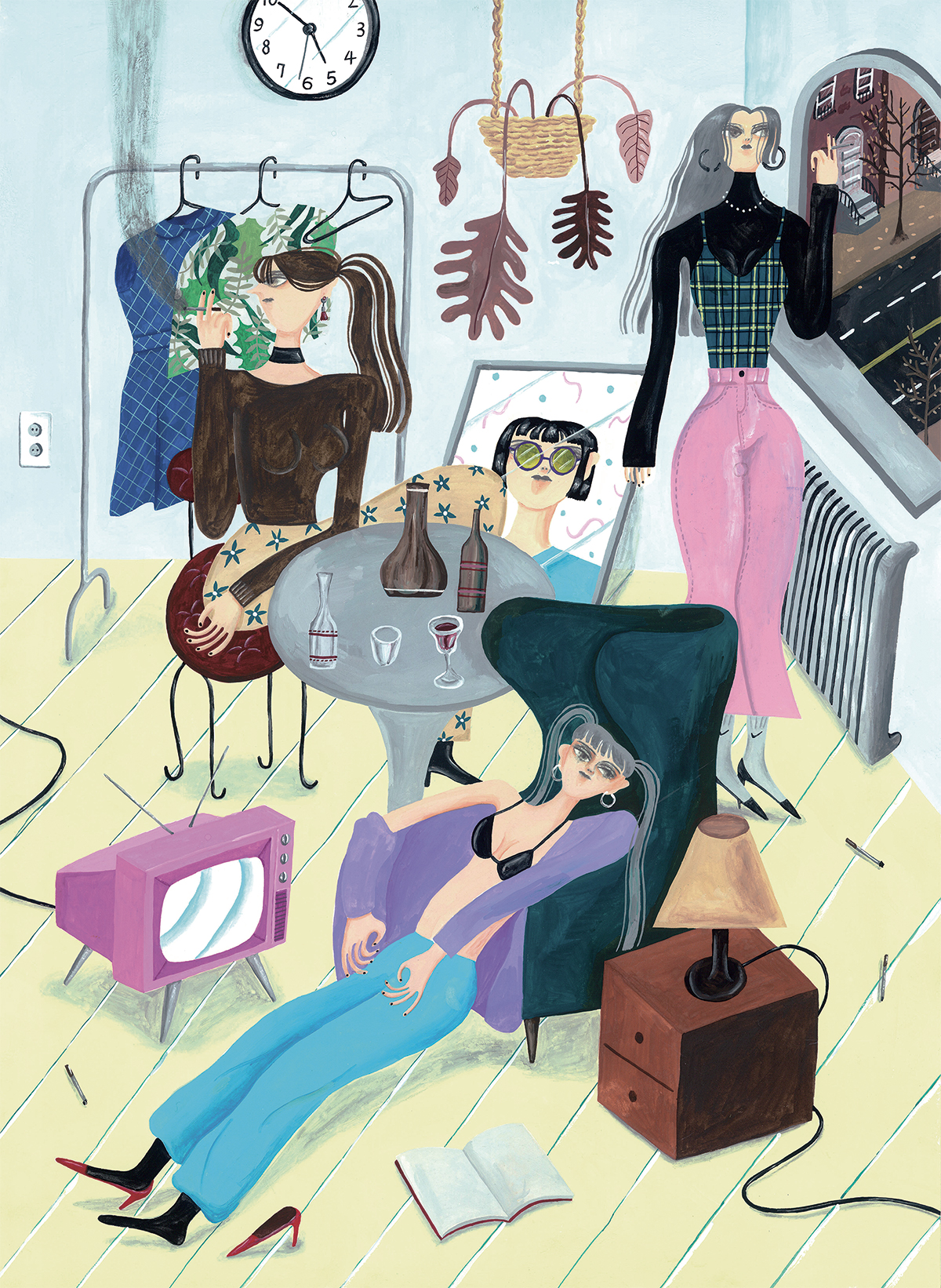 2. Tell us about your aesthetic.
It's really difficult question. I think everything is beautiful, I don't like to make some standard. Every day things change so I want to draw things just my view frankly.
3. What is your favourite medium and why?
Watercolor. I like the texture of brush. I can't control it perfectly so they made some unexpected texture. It's fun for me and I really like that.
4. What is your artistic process like?
I try to see something inspired, and think. I like analyze things and imagine the situation or space with my characters. It's kind of scene. I make several scenes, it could be a story. I hope that my paintings have some flow, seem like a movie so I try to make a scene.
5. Who and/or what inspires your work?
I inspired by movie, music and poem. There are lots of stories, and it's interesting things that learn the others view. There are lots of hidden meaning. It makes that I have to consider the pros and cons differently. When I found something I can see the world more openly. It's really helpful for me.
6. What role does art play in your life? How does it change the way you view the world?
I do my art for free. It's the only way I can make my own world. In my paintings, I can do everything and can say anything. So I can concentrate on myself. It makes my own philosophy. When I make my own stories more and more I can see the world more open because I have to think more expanded for legitimacy. It's the most fun thing for me!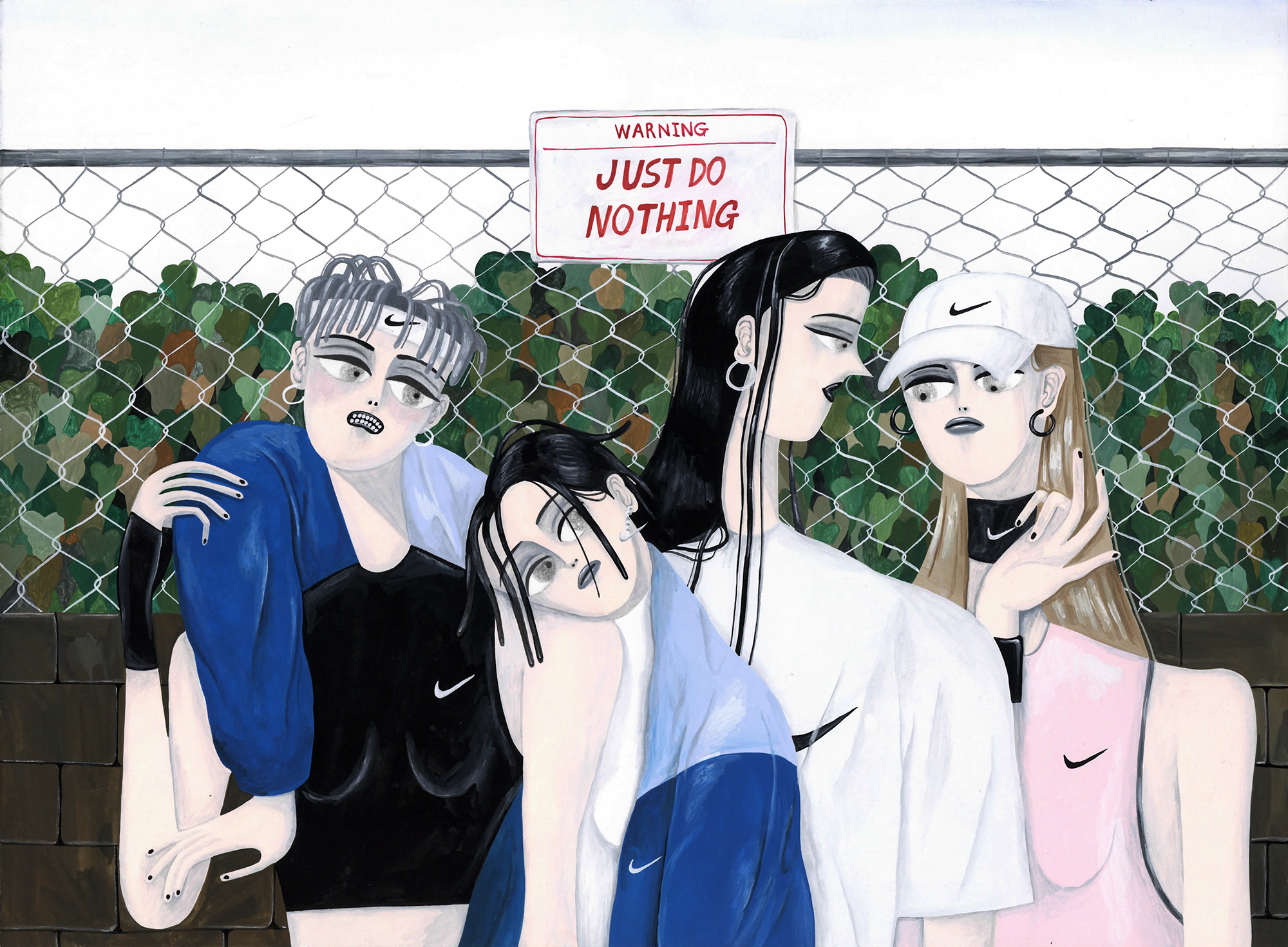 7. Where did you study?
Graphic design.
8. Where do you see yourself in five years? Working in an agency?
I don't know. Could be good working in an agency but I want to make my own studio. I want to make lots of books and goods so it would be good open studio.
9. What about in ten?
Well in ten, hope my studio going well :D But want to focus on my work more. I want to be a real painter and artist.
10. What do you hope to achieve with your art?
I want free with my art. I'm really afraid to express my feeling and thinking in the real world. There are so many things what I have to concern. So in my art, I want to be free for that, want to be real me.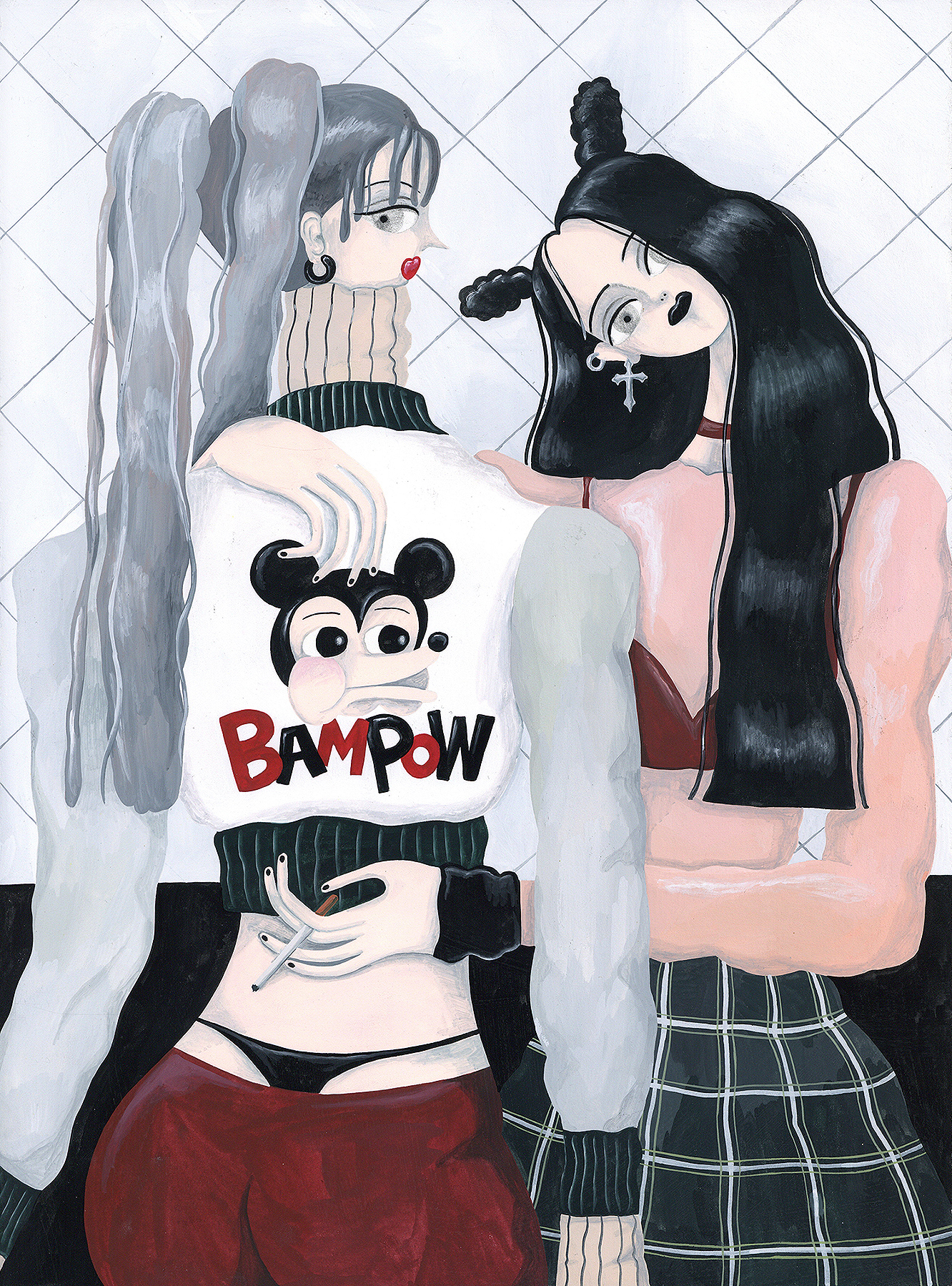 11. Now, tell us a little more about you as a person: what is your favourite food?
Fruit. I really like it because it's so fresh! But I really like to eat so I like almost every kind of food :)
12. Favourite book?
I love a writer who name is Kaneshiro Kabuki. He is Japanese and I really love his work. One of my favourite is 'GO'. When I read it, make me feel fresh. They do what they want to do. Every character are quite clear and inexorable. I think I'm timid, it makes me feel free.
13. Favourite genre of music?
Rock especially garage rock, electronic and jazz. I enjoy listening some noisy music it makes me stressed out. When my ears are tired I listen to jazz and classic. I'm really open listener so I listen almost every genre of music but I don't like Hiphop and R&B. It's too oily for me. Haha.
14. What are your hobbies?
Watching movies and listening Music. I always searching new movie and music everyday, it's really good when I find new interesting things. And it's help for my work so I really enjoy watching movie and listening music.
15. If you weren't an artist, what would you be?
A geologist I think. When I was 15, I watched National Geography which is about geology. There was a geologist who is really passion in his work. He was searching something in the desert everyday. I through it was very hard for him because he is really old. But he did for his passion. I think it's really cool. So I want to be a geologist. It's the only another occupation that I want to be.