Instagram:
@sophia__ward
Twitter:
@sophia__ward
Website:
www.sophia-ward.co.uk
1. What's your story? Where are you from?
Hello! My name's Sophia, I was born in Brighton and lived there for 19 years until I moved to London to study Illustration at Kingston University in 2013. I graduated last summer and since then have been doing different bits and bobs, but mainly working at The Bright Emporium/Bright Group Illustration Agency and drawing!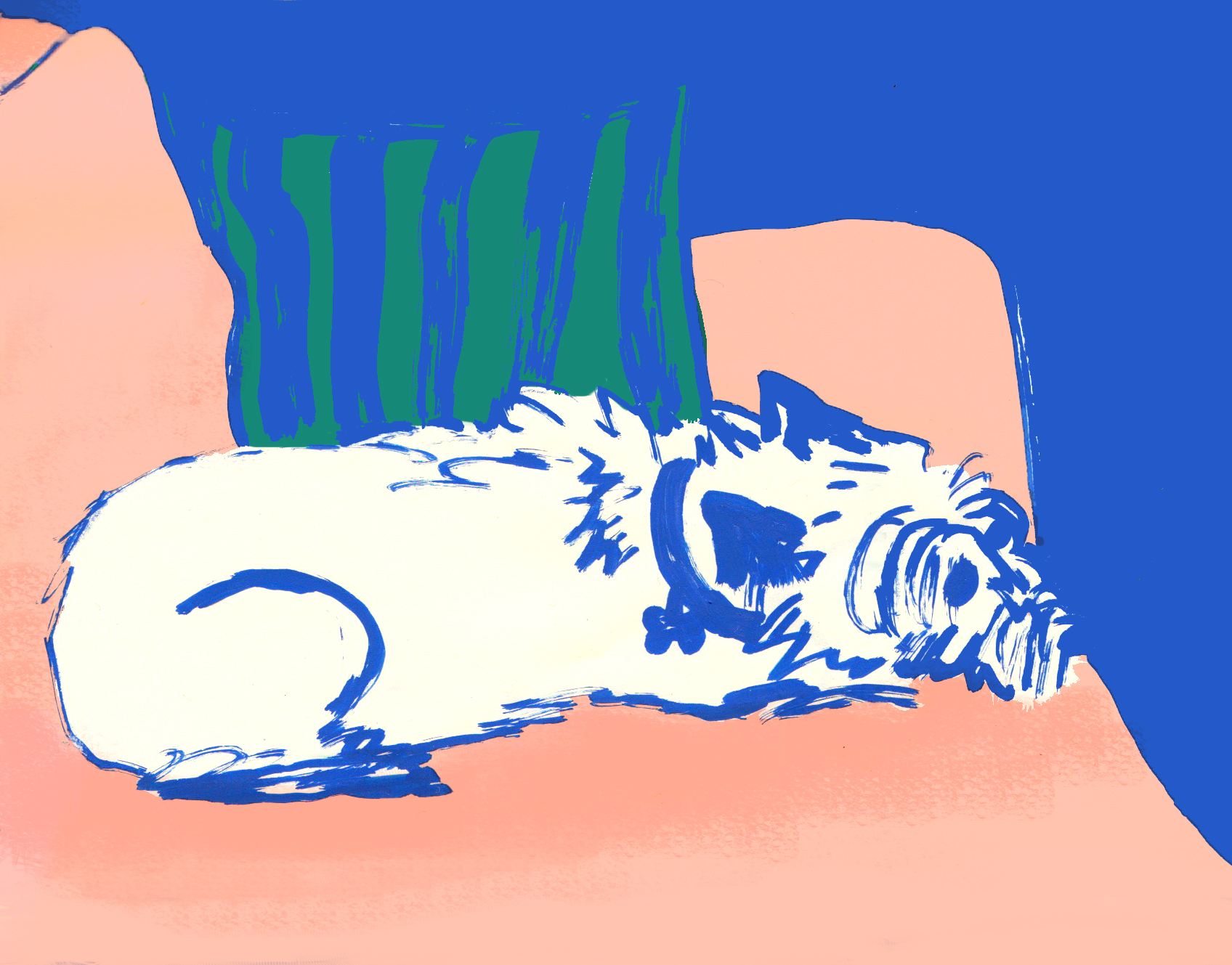 2. Tell us about your aesthetic.
Hmm I'm not sure aesthetic is the right word but I would probably say bold, expressive shapes and colours.
3. What is your favourite medium and why?
I really enjoy all forms of printmaking, because of how unintentionally different yet beautiful the result can be to what you imagine. Day to day, I've recently loved using Posca pens to draw with - the colours are really fun and bold and you can get great results on the go. I like to use the larger size of pens in a small sketchbook, as it makes you focus less on details which makes for an interesting image.
4. What is your artistic process like?
Quite simple really. I don't use Photoshop that much, but when I do it's only to slightly alter an image's colours or composition. I draw in a little sketchbook from what I see around me, but I also use the bank of shapes from my Memory Maker project to create images. These are a set of laser cut shapes used for a project to spark memory and aid communication amongst people with dementia and their families or carers. Recently I've been drawing from this bank of shapes, cutting them out and scanning them into Photoshop then filling the shapes with colour.
5. Who and or what inspires your work?
A standout experience was going to see Henri Mattise's Cut Outs exhibition at the Tate Modern back in 2014 (multiple times!). This was something that really sparked me and got me inspired to be less precious with creating work and trust that not all work has to be perfect. It made me think much more simply about image making and definitely inspired the way I draw.
6. What role does art play in your life? How does it change the way you view the world?
For me, art is an essential part of everyday life, and it's almost like having another pair of eyes with me at all times. I use art to observe and to reflect on the world around me, whether it's a response to something great, grand or extraordinary, or whether it's noticing the unique quality of something quite small, humble or mundane. It's just my personal way of interpreting what I see, and I love having the freedom to choose how I translate it into an art form.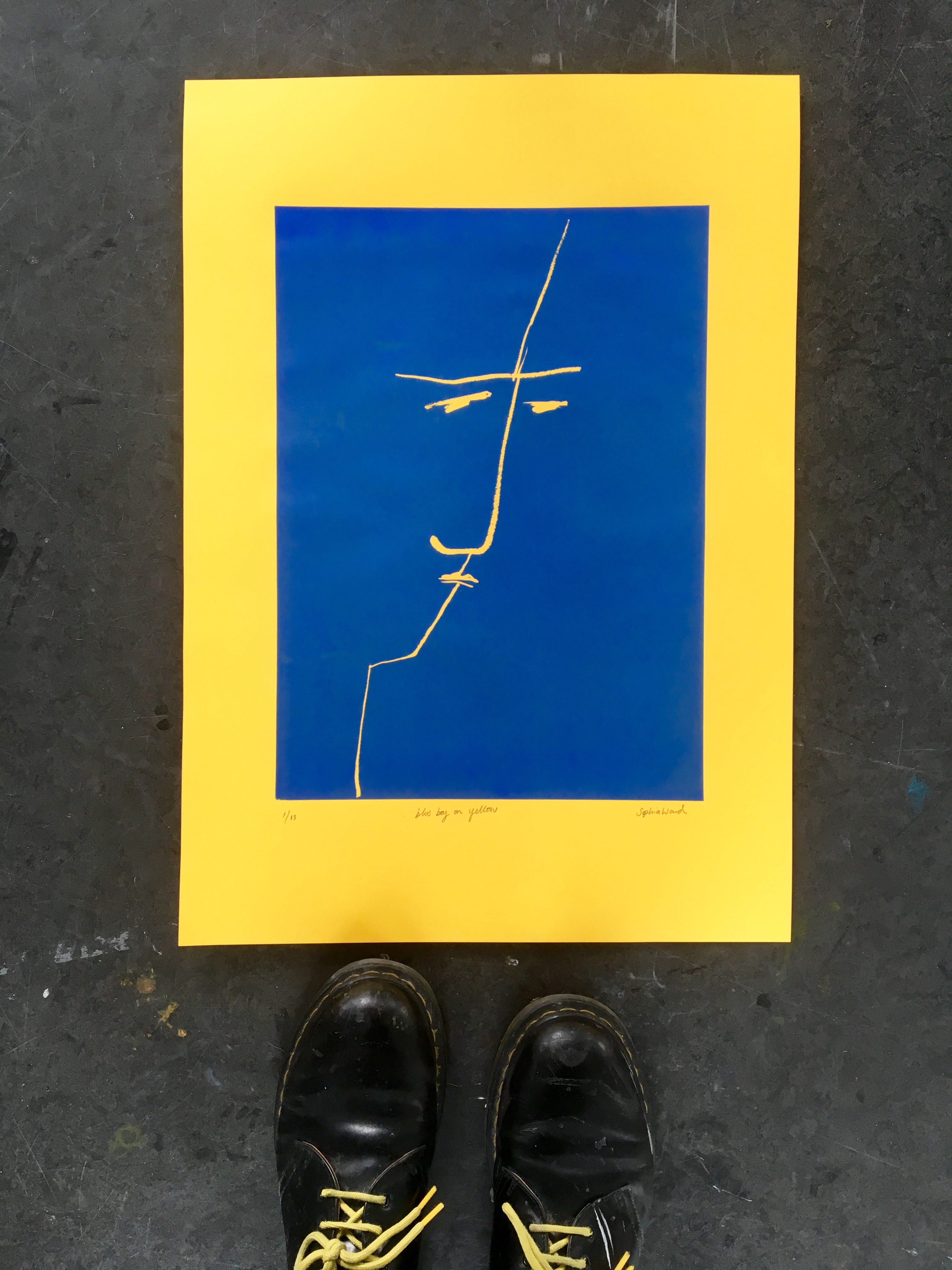 7. Where did you study?
I studied Illustration at Kingston University, London.
8. Where do you see yourself in five years? Working in an agency?
I work in an agency at the moment - it's really fun and I get to see lots of lovely illustrations all day long! I would love to go travelling in the next five years as I haven't done that yet and there are so many places I want to see. Around that, I hope that me and my art reach new places with new and exciting challenges.
9. What about in ten?
Wow! I'm really not sure where I'll be in ten years. Wherever I am or whatever I'll be doing I hope I'm still part of a creative community and making my own art. I'd love to be living near a big park with a dog and a studio where I can make lots of new work all day.
10. What do you hope to achieve with your art?
To make lots of people smile :)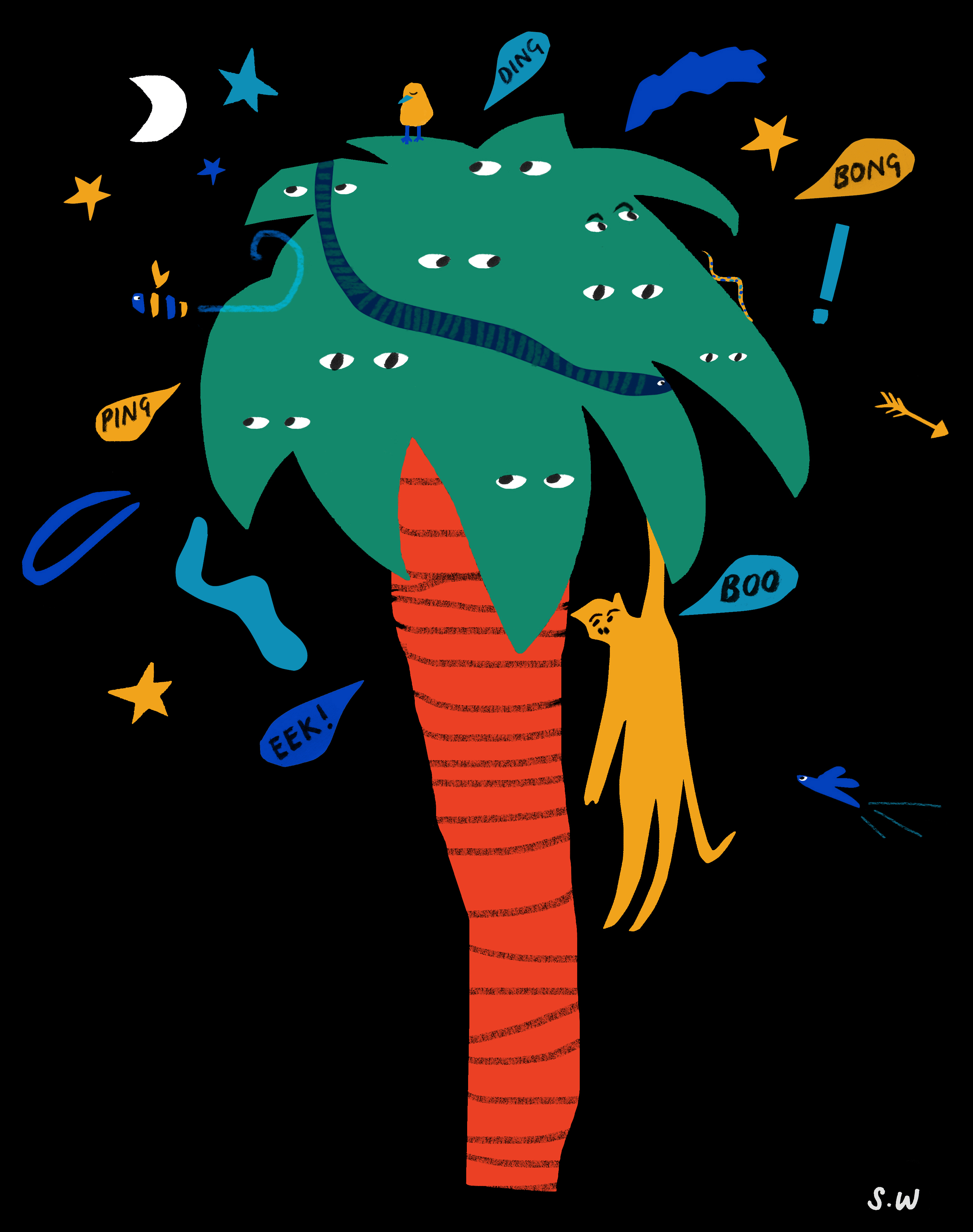 11. Now, tell us a little more about you as a person: what is your favourite food?
Greek food!
12. Favourite book?
At the moment I'm enjoying reading Norwegian Wood by Haruki Murakami.
13. Favourite genre of music?
I like to listen to all different sorts of music depending on what I'm doing, but at the moment I'm enjoying listening to artists like Whitney, Angel Olsen and Alex G.
14. What are your hobbies?
Travelling to new places and drawing in my sketchbook.
15. If you weren't an artist, what would you be?
Something that involves travel, the outdoors or animals.. a dog walker maybe?!