Instagram:
@sophiatwigt
Website:
www.sophiatwigt.nl
1. What's your story? Where are you from?
Hi, I am Sophia from the Netherlands. I studied graphic design. During my studies, I was often making illustrations. At the moment, that almost felt like cheating because all my classmates had a total focus on typography. And don't get me wrong, I love graphic design. I like simple shapes and colors, but it felt natural to turn them into illustrations for me. After a few years of freelancing, I wanted to make my drawings into motion, so I studied animation for a year. Next to graphic design, illustration, and animation, I had a significant interest in journalism. With two great friends, I realized projects about politics and history. I was thrilled when I started working for the Dutch newspaper 'de Volkskrant' 4,5 years ago. And almost two years ago, I also started working for investigative journalism platform Argos (from the broadcast station VPRO). As a result, my week is filled with journalism and illustration.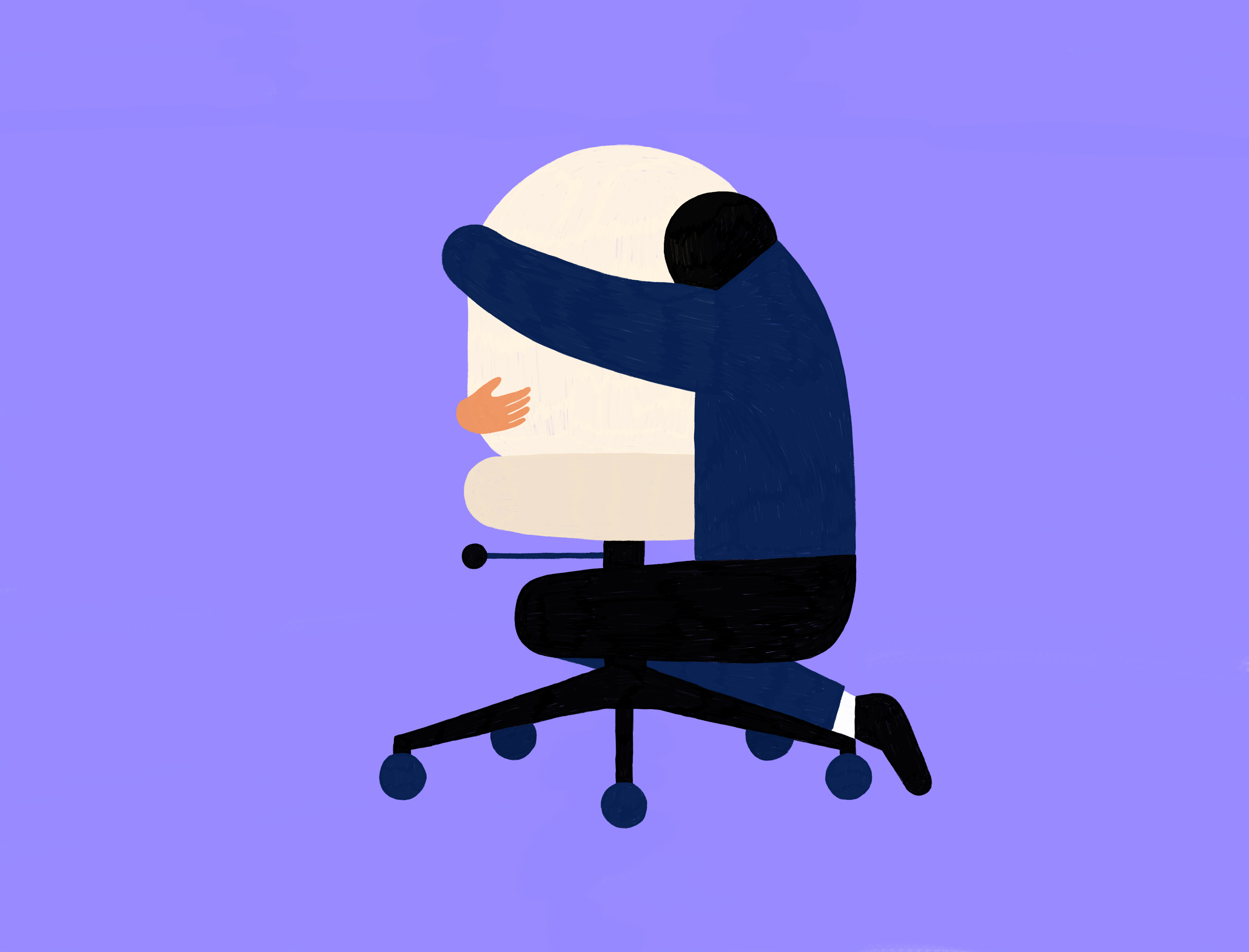 2. Tell us about your aesthetic.
I'm a great fan of metaphors. I like it when people look at an image and experience this 'aha moment' that makes them smile a little. And I want to keep it simple; I love to tell a story with as few elements as possible. I always look for the balance between simple/abstract versus understandable and relatable.
3. What is your favourite medium and why?
Journalism is quite fast, so most of the time, I draw digitally. But almost a year ago, I made an animated documentary series where I used analog techniques like a paper cut out and crayons, and I loved it.
4. What is your artistic process like?
It starts with a story, sometimes this is the whole article, and sometimes it's a short description of the article's subject. Most of my time goes into coming up with the idea of the illustration: I think the idea is the essential part of an illustration. After developing some guiding ideas, I consult with the art director or the author about what suits best with the article. The next step is to finish up the aesthetics and make it look balanced.
5. Who and/or what inspires your work?
Walking on the streets inspires me. I like looking at people, colors, shapes, and shadows. For example, I enjoy watching an older person look at his mobile phone so closely that his nose touches the screen. I like funny little human situations.
6. What role does art play in your life? How does it change the way you view the world?
I think I always knew I wanted to create stuff. When I was little, I made wooden board games or magazines. My dad always helped us realize our crazy ideas, so if we wanted to make a sponge-throwing-stand, he helped us out.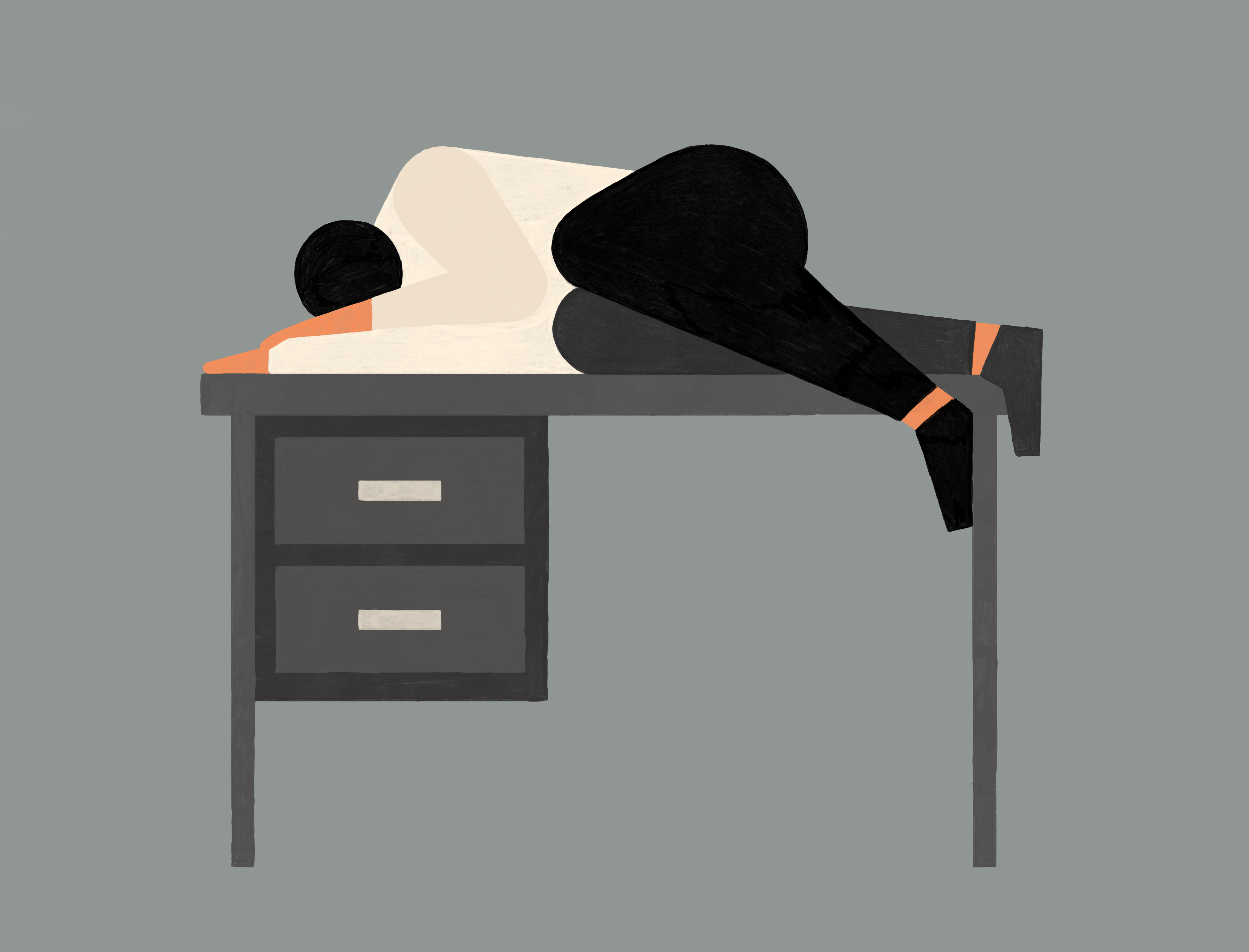 7. Where did you study?
I studied graphic design at the HKU in Utrecht, and a master's in animation at st. Joost in Den Bosch.
8. Where do you see yourself in five years?
I would love to make more animated documentaries. I would see myself in a small team making an animated documentary series. It would be nice to have some time to dive into an exciting subject and learn how to interview and edit.
9. What about in ten?
I love what I do, so I would be happy if I am on the same track. It would be good to keep learning every year. And to do more long-term journalism/documentary projects, so I can invest and develop my techniques.
10. What do you hope to achieve with your art?
I think the biggest compliment is' that is so relatable.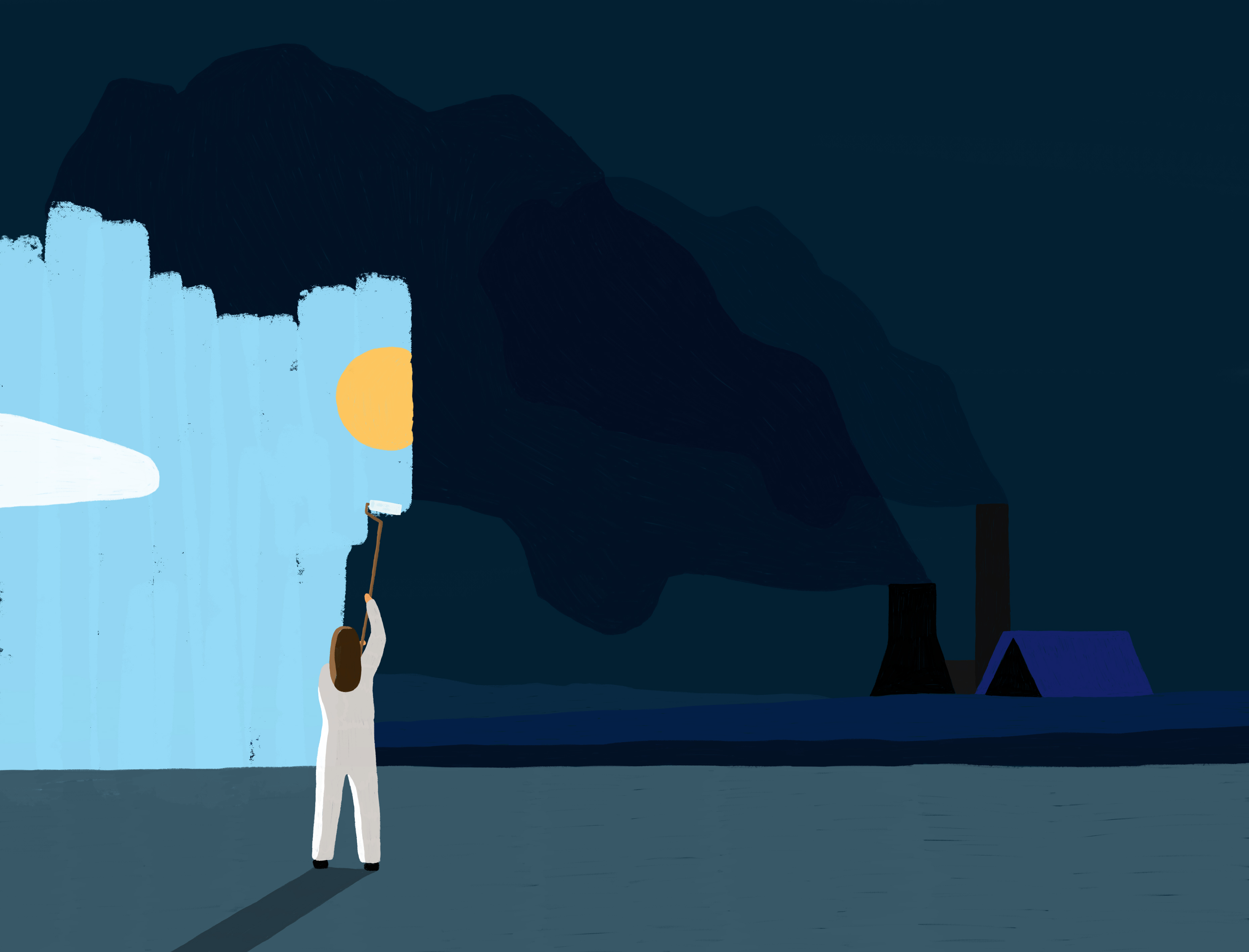 11. Now, tell us a little more about you as a person: what is your favourite food?
Garlic. Haha, I love everything with lots of garlic. And I also love Asian food, curry, dumplings, sushi, and ramen.
12. Favourite book?
I am now reading 'Why fish don't exist.' It's a book by Radiolab host, Lulu Miller. I love their stories.
13. Favourite genre of music?
I listen to many different genres, from gentle electronic sounds to African music to 90s hip hop. For example, I like Bibio, Domenique Dumont, and Loyle Carner.
14. What are your hobbies?
I'm a great fan of cycling.
15. If you weren't an artist, what would you be?
I enjoy adrenaline, so it might be something with speed or heights. And if I would study again, it would be something like anthropology or documentary maker.