Instagram:
@sophiecillos
1. What's your story? Where are you from?
I'm from a village called Limekilns in Scotland. I graduated from art school 4 years ago but I didn't feel ready to put myself out there. Last year I decided to start again; I made some new work, opened an Etsy shop and started to build my portfolio from scratch.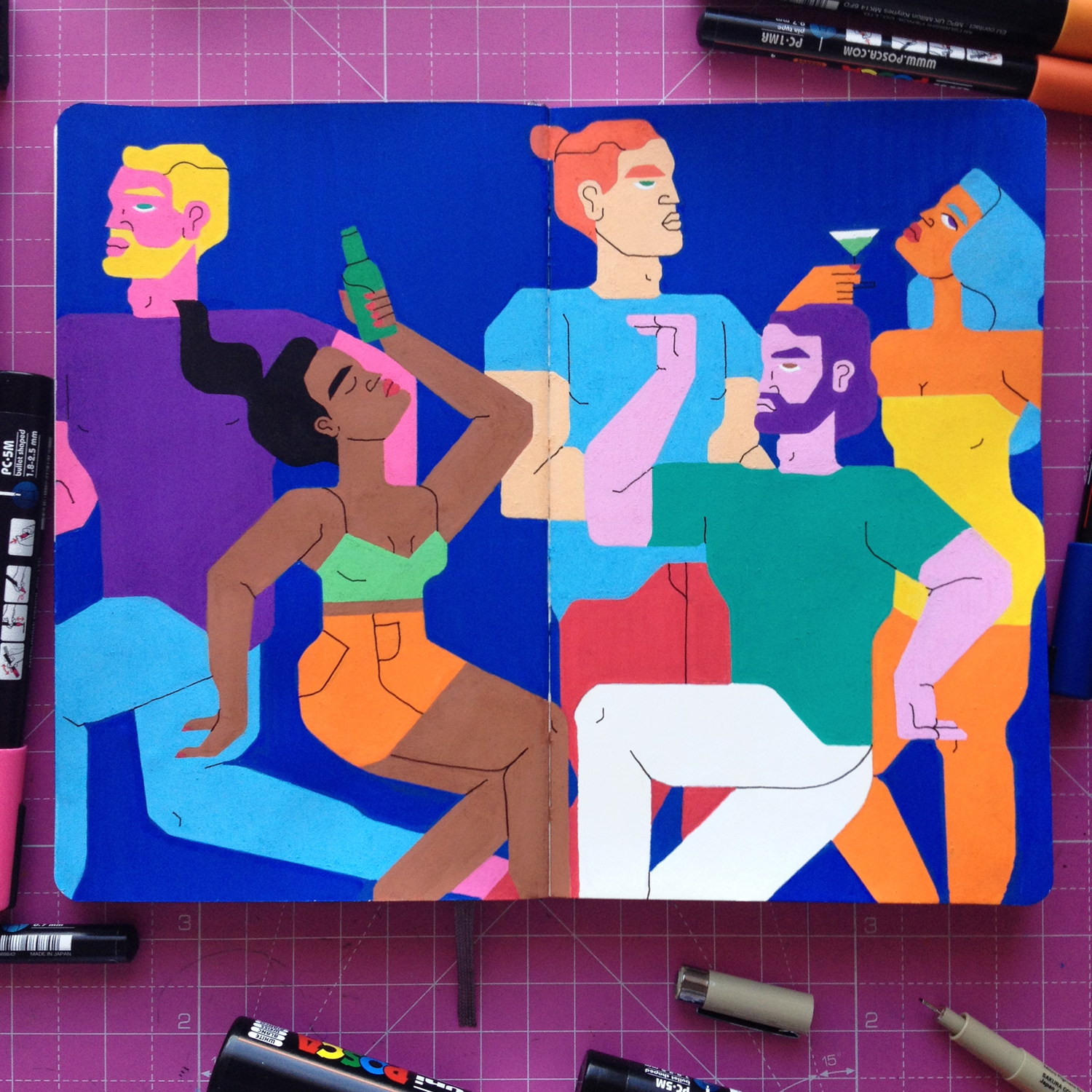 2. Tell us about your aesthetic.
Colourful and fun.
3. What is your favourite medium and why?
Gouache paint is my favourite medium for finished pieces. I love the opacity, vibrancy and matt finish. It's great for flat colour and detailing.
4. What is your artistic process like?
I start with an idea, warm up by doing quick line drawings and then think about composition. I try not to plan my colour palette too much, it usually works out better that way! I love paint pens for sketchbook drawing because they're portable, great for blocking areas of colour, and because they are so opaque, it's to fix any mistakes! Usually, drawings from my sketchbook become finished paintings. I don't really enjoy working digitally; I only use Photoshop for finishing touches and printing prep.
5. Who and/or what inspires your work?
My work at the moment is influenced by social media, popular and celebrity culture, emojis and every day life.
6. What role does art play in your life? How does it change the way you view the world?
I find drawing, painting and making things really therapeutic, when I'm making work it makes me feel a lot better about everything else- lame! But anyway, it's my favourite thing to do.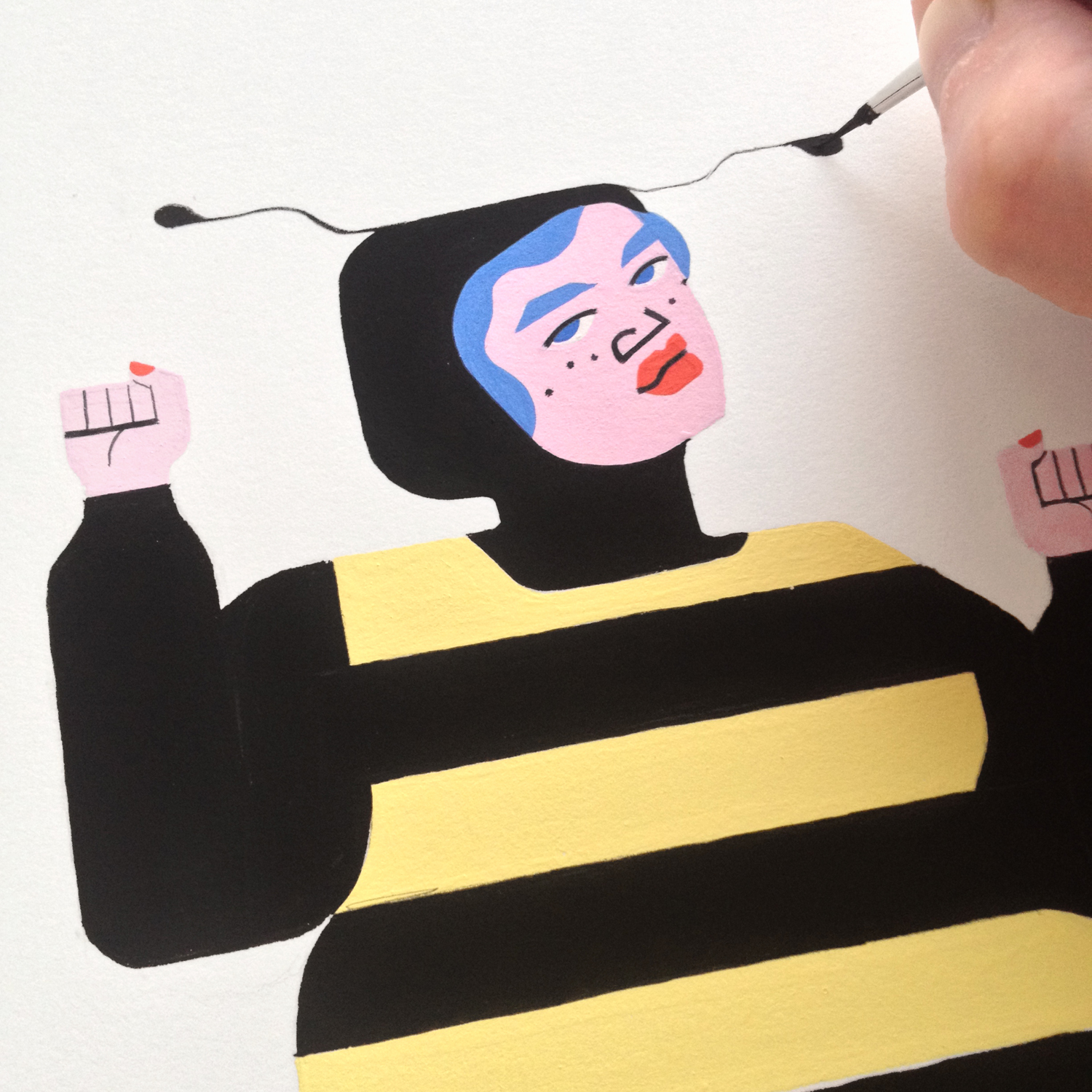 7. Where did you study?
Edinburgh College of Art.
8. Where do you see yourself in five years?
It would be great if I could be making some sort of a living as an illustrator.
9. What about in ten?
I don't think that far ahead!
10. What do you hope to achieve with your art?
A lot of my drawings are for my own entertainment, so it's cool that other people find them entertaining too.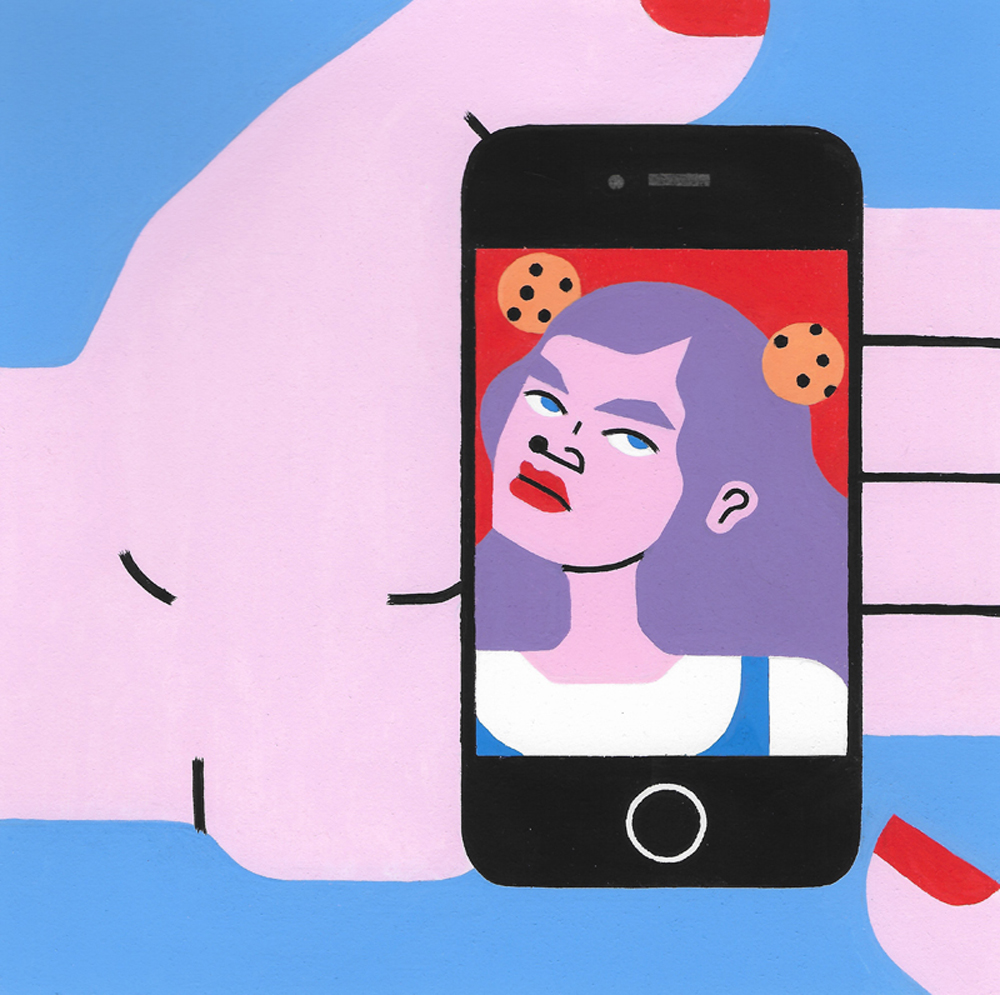 11. Now, tell us a little more about you as a person: what is your favourite food?
Mainly chocolate but also pastries.
12. Favourite book?
I've been struggling through Middlemarch for 2 years, so probably not that. The Examined Life by Stephen Grosz is really interesting and I like Chekov's short stories.
13. Favourite genre of music?
Anything and everything from Fleetwood Mac to 1D.
14. What are your hobbies?
Embroidery and trying (but mostly failing) to teach myself to play the electronic organ.
15. If you weren't an artist, what would you be?
If I wasn't doing something creative I would be doing something much more profitable but much less fun.